Patient Resources
Search Results
Results for search "
Headaches

".
Children with headache disorders suffered more frequent headaches and increased anxiety when COVID-19 hit, researchers say.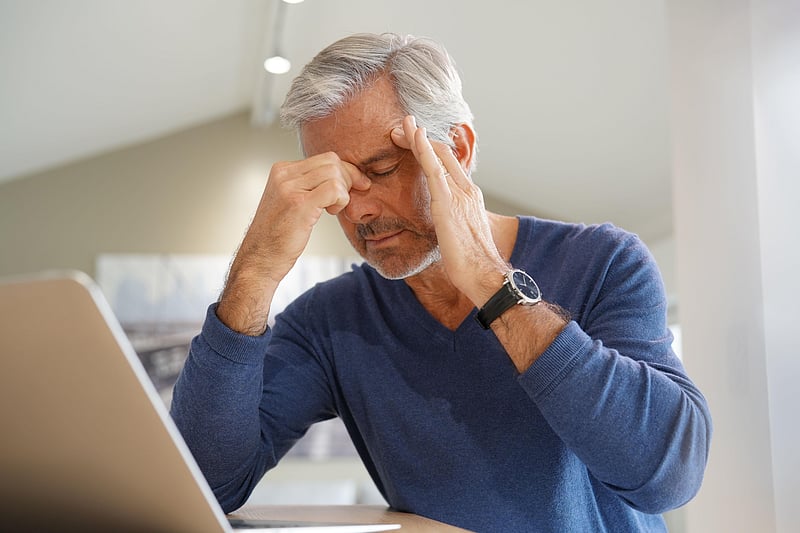 By Robert Preidt HealthDay Reporter
April 25, 2022
A year after being hospitalized with COVID-19, only about 25% of people felt fully recovered, a new study shows, and the risk of long COVID was highest among women, obese people and those who were on a ventilator.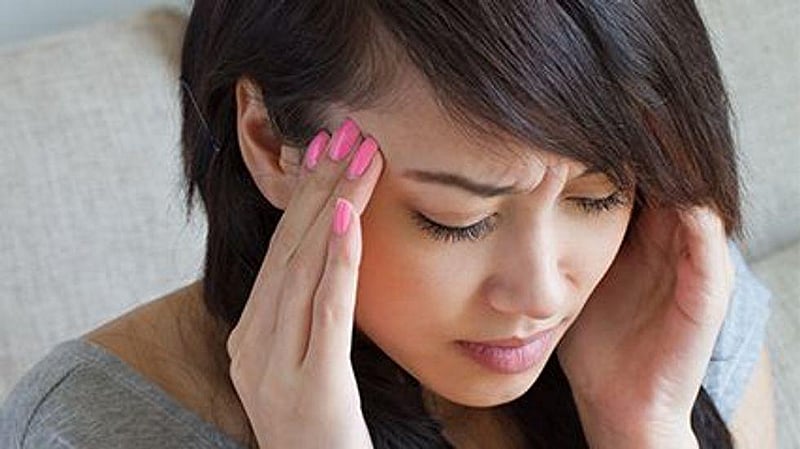 By Robert Preidt HealthDay Reporter
April 12, 2022
If you suffer from headaches, you have plenty of company.
Headaches afflict half of the world's population, and women are more likely to get them than men, a new paper says.
"We found that the prevalence of headache disorders remains high worldwide and the burden o...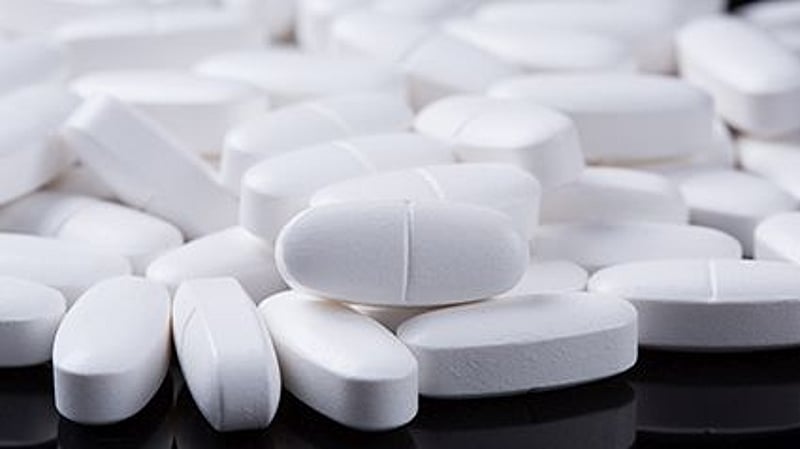 Acetaminophen may do wonders for a headache, but using it for long-term pain relief could prove risky for people with high blood pressure, a new clinical trial suggests.
Over two weeks of use, the painkiller caused blood pressure to spike in people who already had elevat...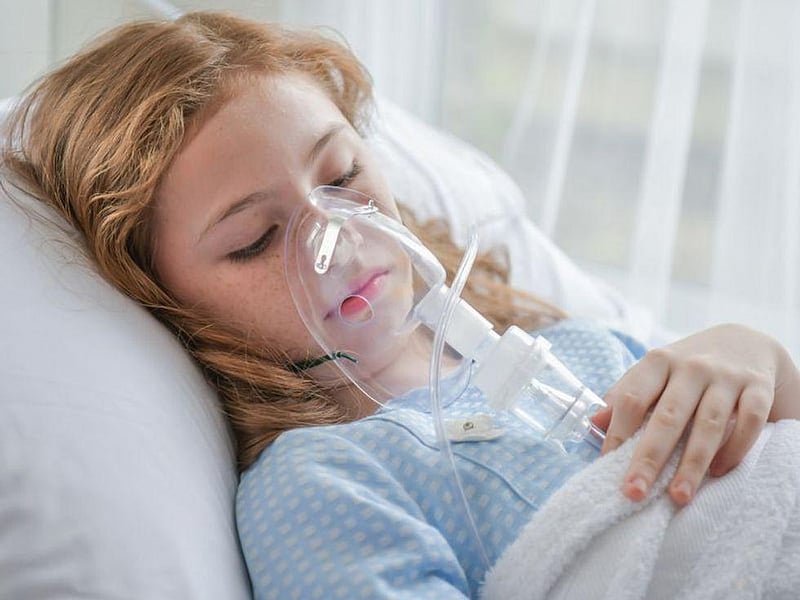 Cara Murez
January 24, 2022
The coronavirus can leave more than 40% of children hospitalized for COVID-19 with headaches and other lingering neurological symptoms, a new study claims.
And the kids who developed these headaches or experienced an altered mental status known as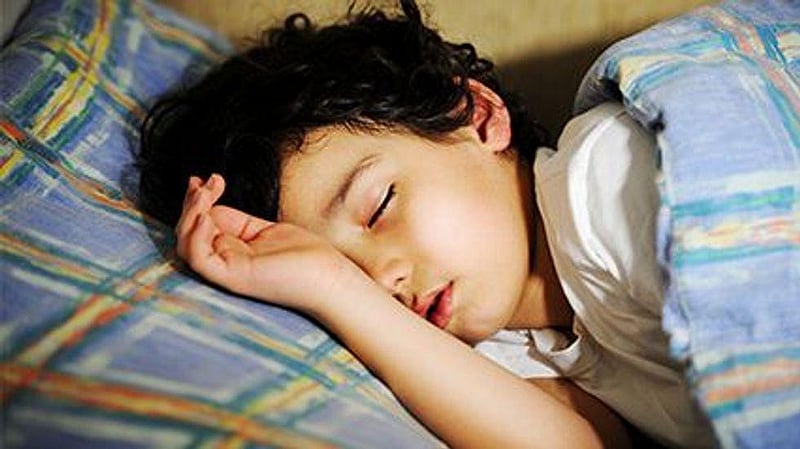 Robert Preidt
December 13, 2021
Long COVID can be tough to diagnose in children, but there are a number of things to look for.
"Many children don't have any symptoms when they have a COVID infection," said Dr. Sindhu Mohandas, a pediatric infectious disease specialist and attending physician at Chi...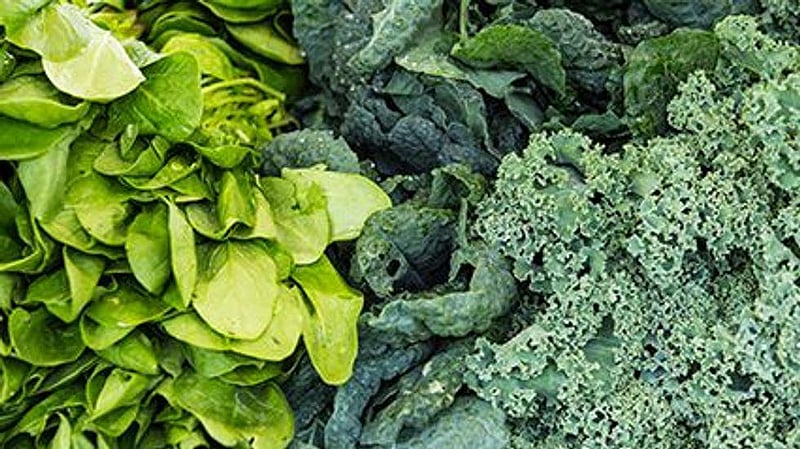 Robert Preidt and Ernie Mundell HealthDay Reporters
November 19, 2021
People who live with chronic migraines suffer intense throbbing and pulsing, sensitivity to light and sound, nausea and vomiting.
Could a plant-based diet, credited with a variety of positive health impacts, also help ease these chronic symptoms?
It might.
Re...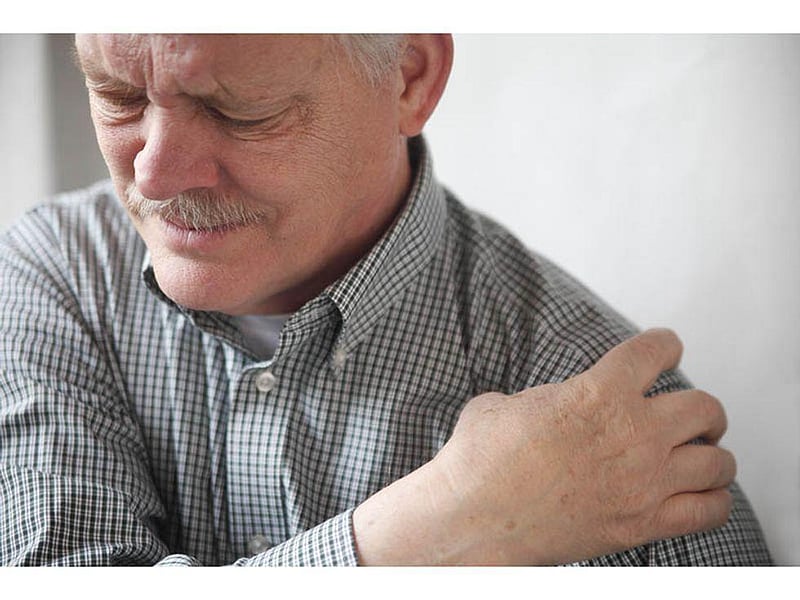 Steven Reinberg HealthDay Reporter
October 27, 2021
Patients suffering from "long COVID" can have symptoms that last a year or more, putting their jobs and everyday routines in jeopardy, a new study finds.
Looking at more than 150 people with long-lasting effects from COVID-19, researchers said the patients reported think...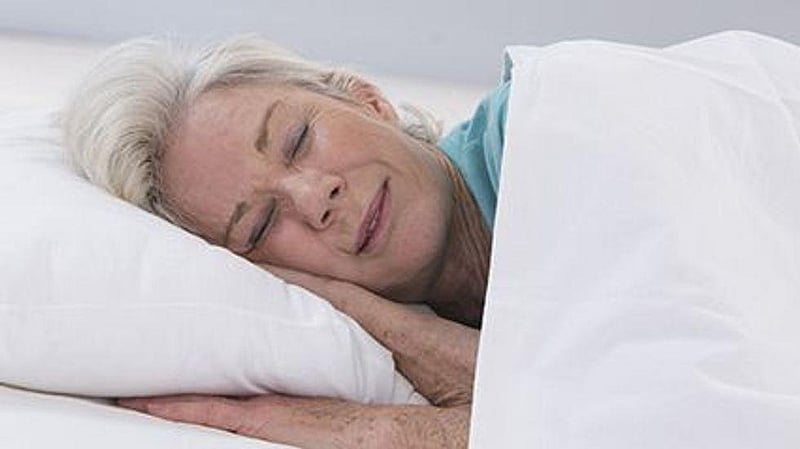 Cara Murez
September 23, 2021
Do migraines cause poor sleep or does poor sleep cause migraines?
Though it's hard to say, it does appear that there's a difference in how well people with migraine think they sleep and how well they really do.
A large research analysis published online Sept. 22 in...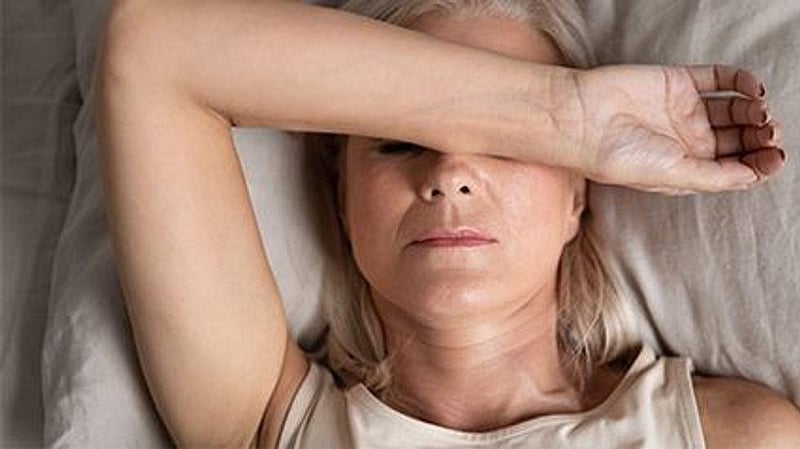 Denise Mann HealthDay Reporter
September 22, 2021
Women with a history of migraine headaches may suffer severe hot flashes during menopause, and this combo may boost their risk for heart disease, researchers say.
Migraine doesn't cause more or worse hot flashes -- or vice versa. But both are believed to be related to ch...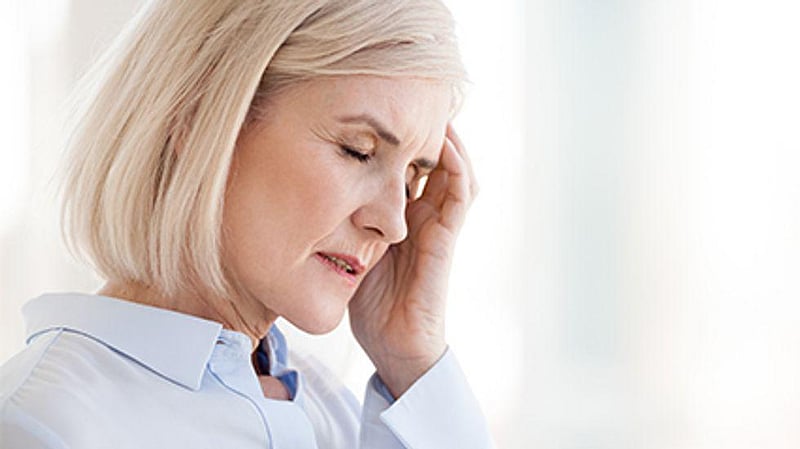 Amy Norton HealthDay Reporter
August 19, 2021
A new pill specifically designed to prevent migraines appears to do the job, a new clinical trial finds.
Atogepant cut patients' migraine days in half over 12 weeks of treatment, without causing serious side effects, the researchers said.
Experts said the drug, if ...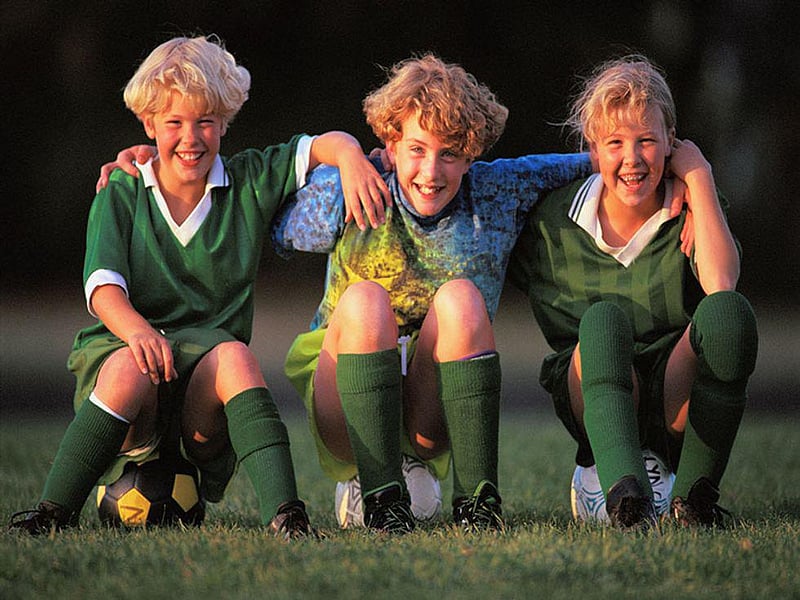 Robert Preidt
July 26, 2021
Young soccer players have more head impacts during practices but experience more severe head impacts during games, a small, preliminary study shows.
The findings could help devise ways to improve head impact safety in youth soccer, according to the researchers.
"He...
Denise Mann HealthDay Reporter
July 22, 2021
Roller coasters race up, down, over and back again at breakneck speeds, but if you are one of the millions of people who get migraines, the risks may not be worth the thrill.
A new study by German researchers shows that folks who get migraines will more likely feel motio...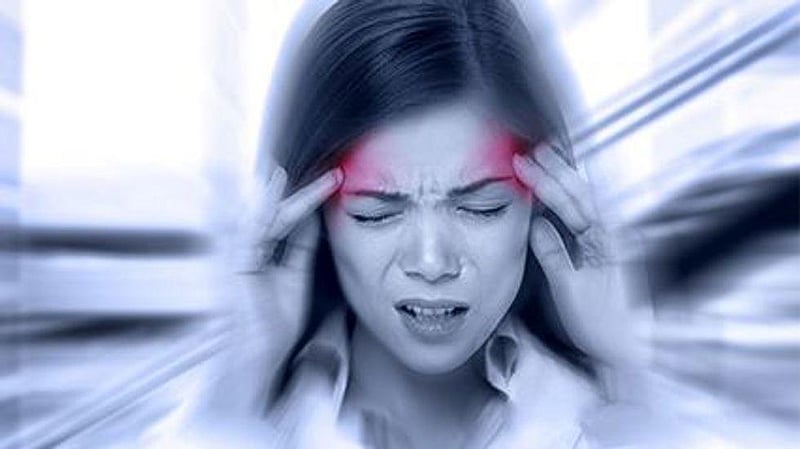 Robert Preidt
July 19, 2021
The causes of a type of excruciating headache known as cluster headaches aren't clear, but heredity is known to play a role. Now, genetic factors associated with cluster headaches are under investigation as scientists search for more effective treatments.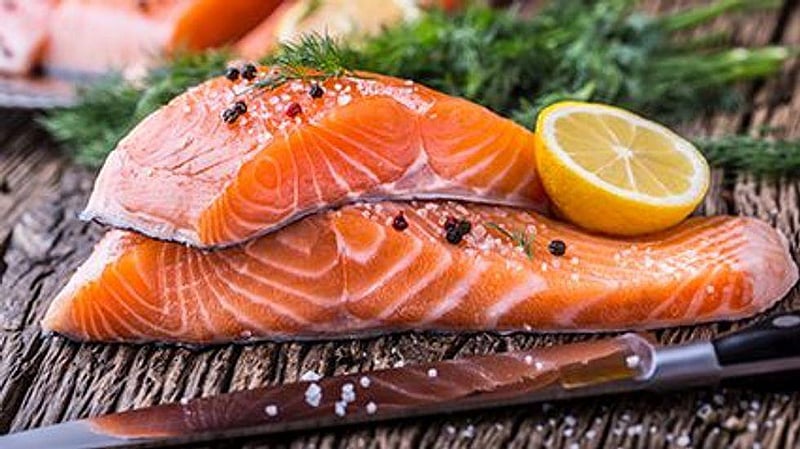 Steven Reinberg HealthDay Reporter
July 6, 2021
Eating lots of fatty fish and cutting out polyunsaturated fats may reduce the frequency and intensity of migraines, a new study suggests.
Omega-3 fatty acids from fish like tuna, salmon, bluefish and mackerel may help manage migraine, especially in tandem with eliminatin...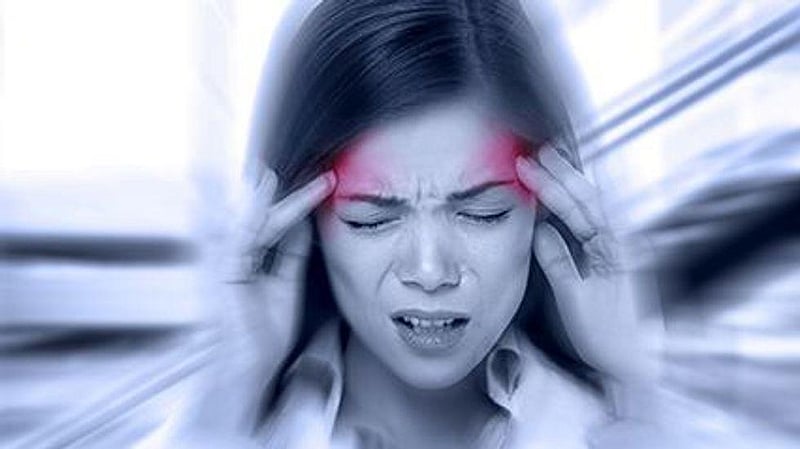 Amy Norton HealthDay Reporter
June 16, 2021
A new research review offers good news for migraine sufferers: There are more pain-relieving options than ever.
In an analysis of over 100 published studies, researchers found that several drug classes showed good evidence they ease the pain of a migraine-in-progress.
Alan Mozes HealthDay Reporter
June 10, 2021
The color of your skin may very well determine how your headache gets treated, a new study warns.
The same percentage of white, Black and Hispanic Americans - about 15% - suffer from severe headaches and/or migraines, the investigators noted.
But the current analys...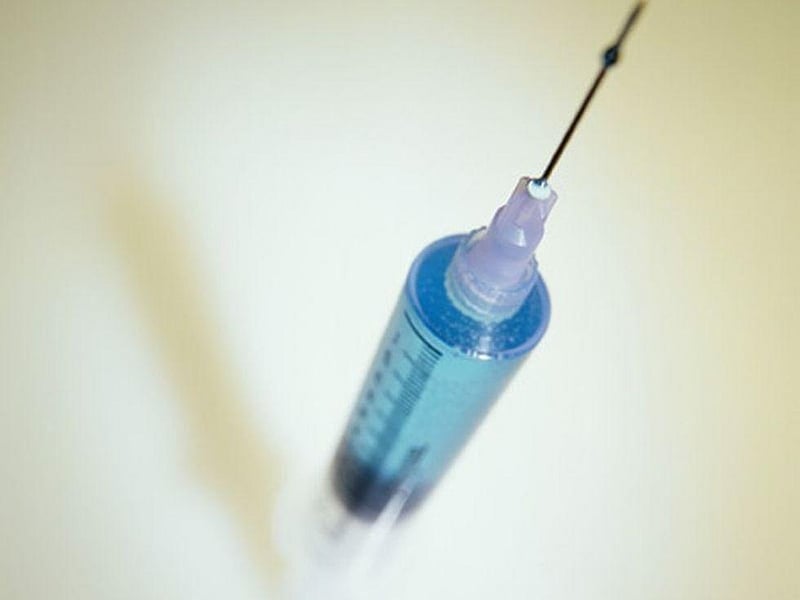 Alan Mozes HealthDay Reporter
June 1, 2021
COVID survivors can relax when it comes to vaccination: A new study shows that getting immunized will not worsen any symptoms that linger long after infection, such as breathing difficulties, fatigue and insomnia.
The encouraging takeaway is based on a small analysis tha...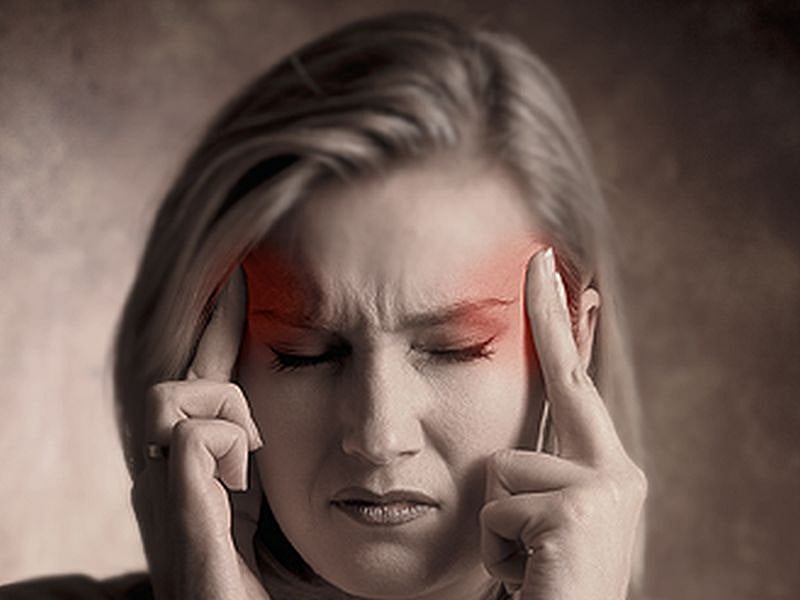 Robert Preidt
April 23, 2021
If you suffered migraine headaches before menopause, you're at higher risk for high blood pressure once your periods stop, a new study warns.
Migraines occur more often in women than men, and are most common in the years before menopause, according to study author Gianlu...
Alan Mozes HealthDay Reporter
April 21, 2021
As if the headaches and stuffy nose aren't bad enough, chronic sinus trouble often leaves patients foggy-headed and depressed. Now, new research suggests one possible reason why: Sinusitis may trigger changes in brain activity.
"Chronic sinusitis is incredibly common," ...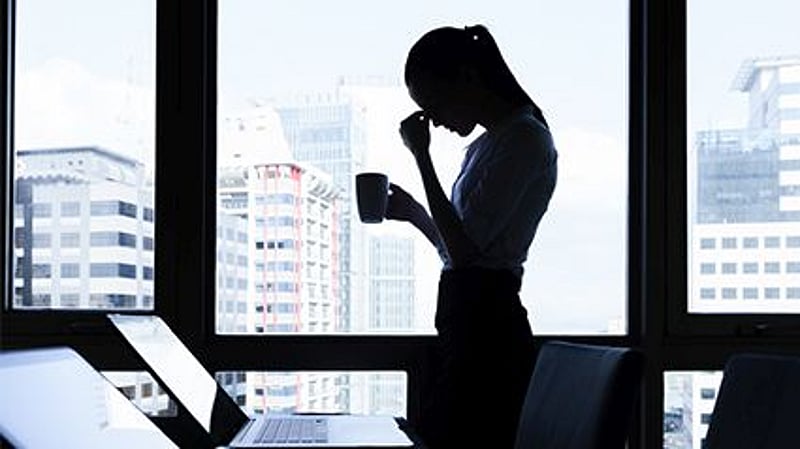 Amy Norton HealthDay Reporter
April 12, 2021
Midnight snacks might feel satisfying in the moment -- but they can also knock people off their game at work the next day, a new study suggests.
The study, which followed nearly 100 employees, found a connection between "unhealthy" eating in the evening and under-perform...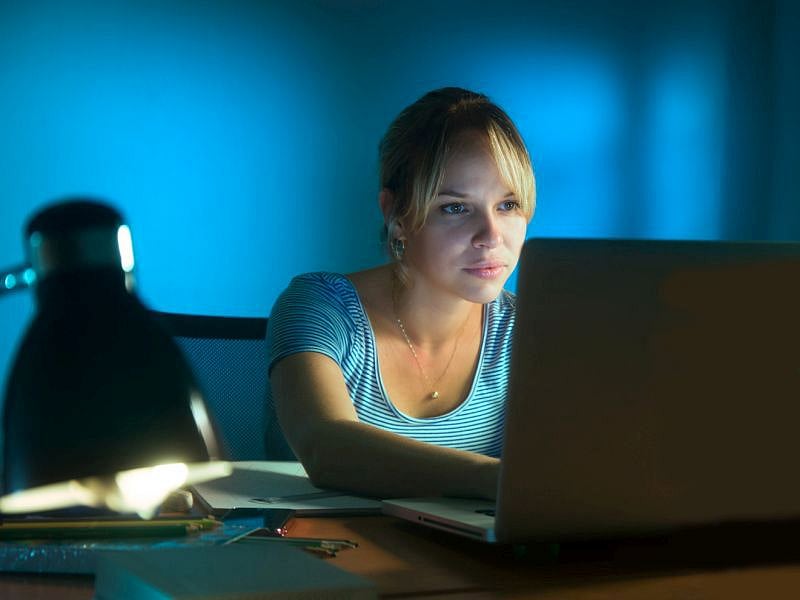 If you're one of the many people who've switched to working at home during the COVID-19 pandemic, you need to take care of your eyes, the American Academy of Ophthalmology says.
Staring at a screen too long can lead to digital eye strain. Symptoms include blurry vision, ...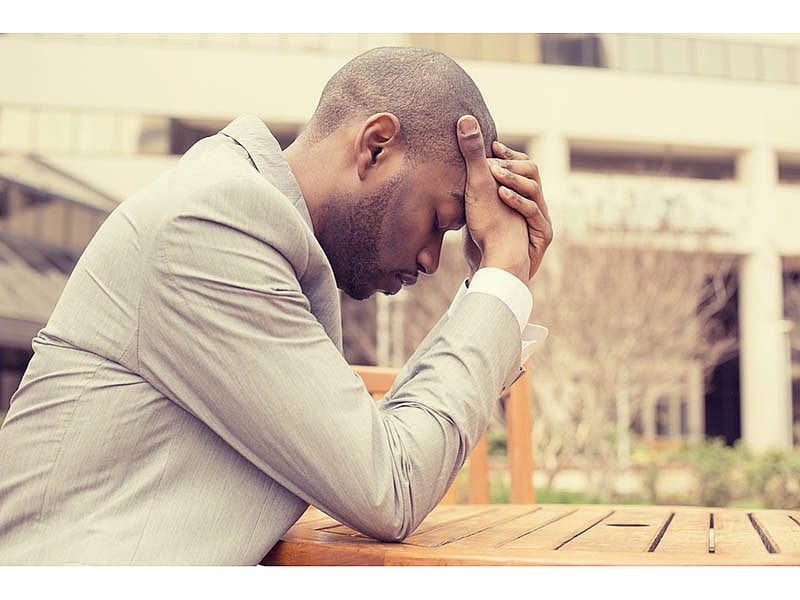 Steven Reinberg HealthDay Reporter
March 16, 2021
To the lingering damage of COVID-19 infection, add this side effect: New research shows that more than half of those sickened by COVID-19 report depression.
Among more than 3,900 people who had COVID-19 surveyed between May 2020 and January 2021, 52% suffered symptoms of...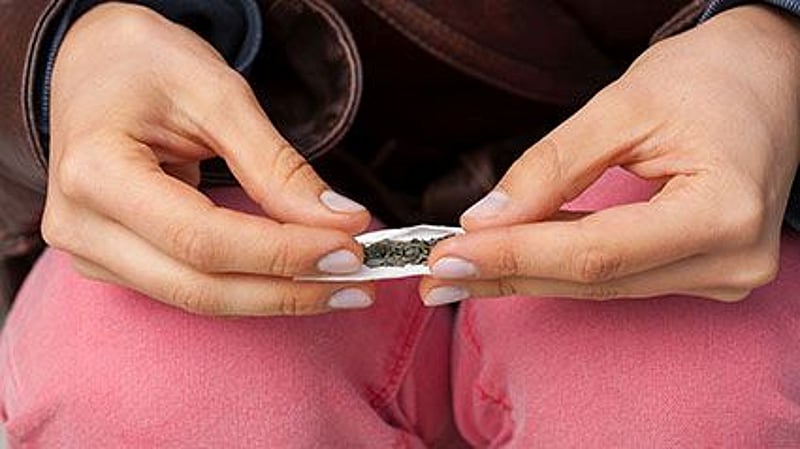 If you decide to try pot to relieve your migraine, new research suggests you could be asking for trouble.
In fact, marijuana use was linked to rebound headaches, which can occur when pain medication is overused, scientists noted.
"This study shows that there is som...
Cara Murez HealthDay Reporter
February 24, 2021
Anyone who gets frequent migraine symptoms knows the experience: the throbbing, the pain, the visual disturbances.
Exercise has long been a potential way to reduce migraine triggers, but a new study suggests it could be an especially effective with triggers such stress, ...
Dennis Thompson HealthDay Reporter
February 9, 2021
His second COVID-19 vaccine shot wiped Dr. Greg Poland out.
Poland, 65, said he suffered five hours of shaking chills, fever up to 101 degrees, severe headache, nausea, ringing in his ears and a sore arm after getting his booster dose of the Moderna vaccine.
"I've ...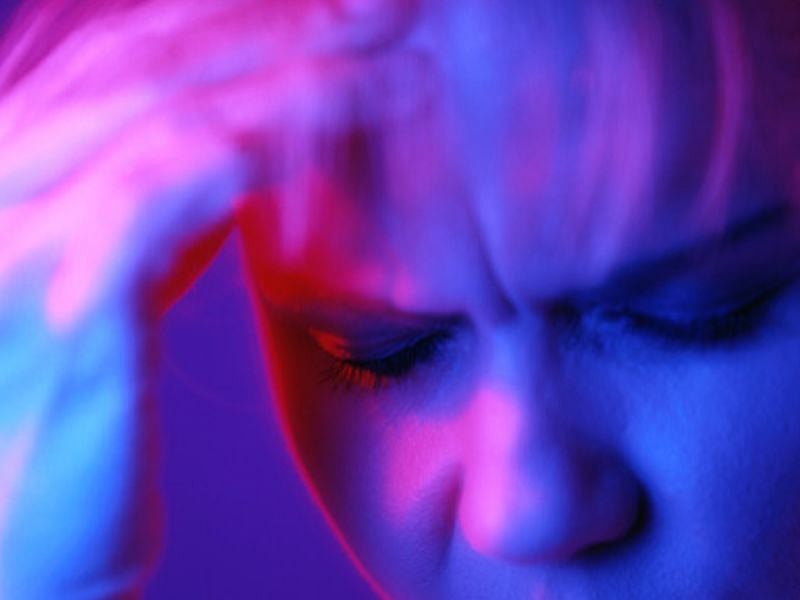 Denise Mann HealthDay Reporter
January 22, 2021
As worldwide obesity rates continue to soar, new research shows that growing numbers of people are developing a potentially blinding type of weight-linked headache that was once considered rare.
Though the study was conducted in Wales, one U.S. expert said the same surge...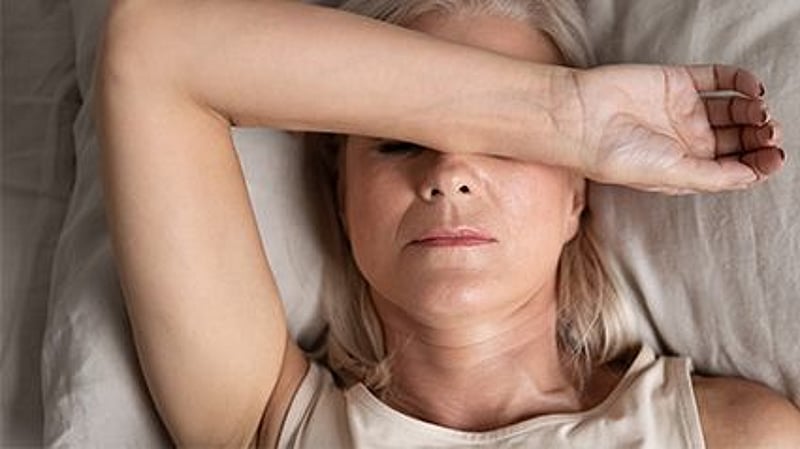 Amy Norton
December 17, 2020
A mind-body practice that combines meditation and yoga might help people better manage migraine pain, a new clinical trial finds.
The trial, which tested the effects of mindfulness-based stress reduction (MBSR), found that the approach helped relieve migraine sufferers' ...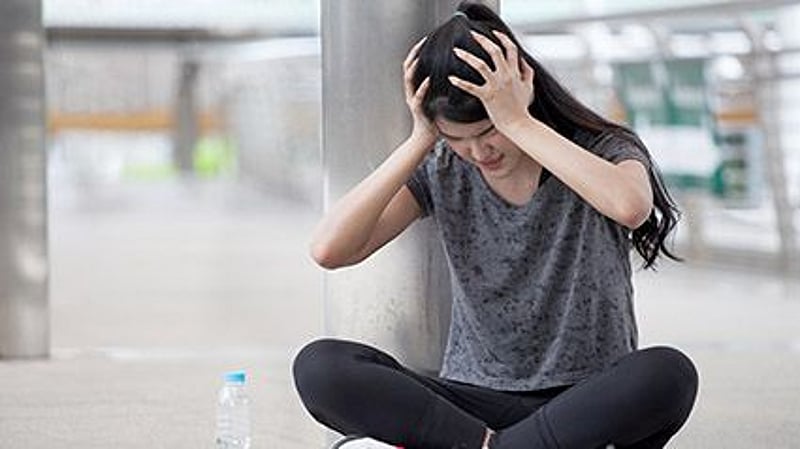 Later school start times for teenagers might help those who struggle with migraines, a new study suggests.
Starting school later in the morning could reduce the number of migraines each month for these students, the researchers said. The delayed start would be a nod to ...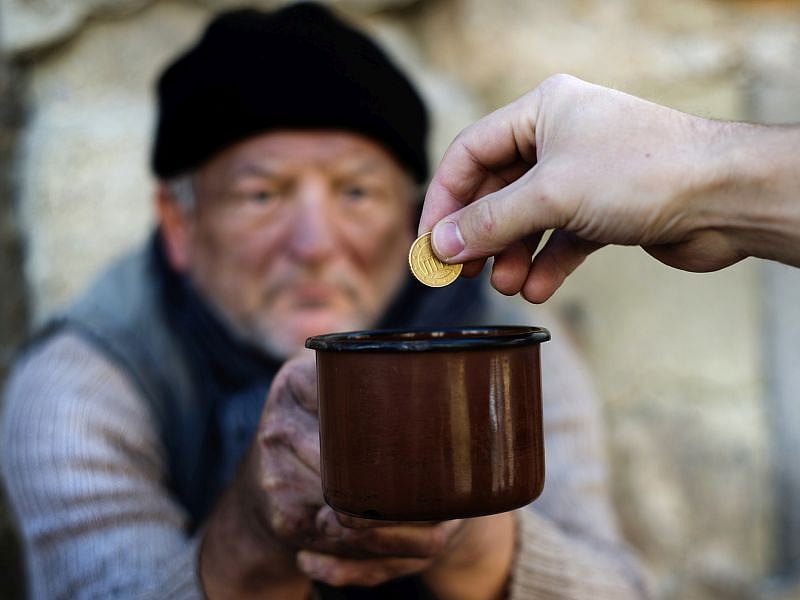 Robert Preidt
November 19, 2020
Air pollution poses a threat to homeless people's mental and physical health, researchers say.
They asked 138 homeless people in Salt Lake City about when and how they knew the air was polluted and how air pollution makes them feel. They also examined their health record...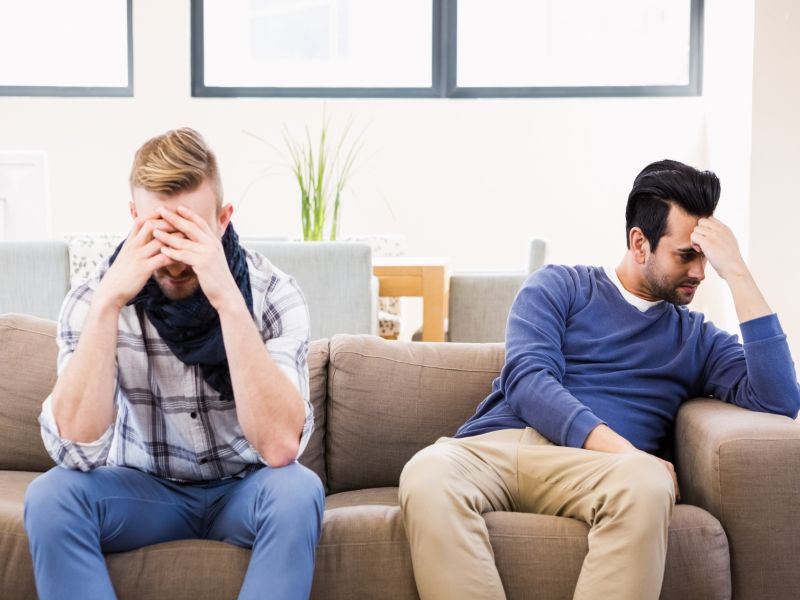 Alan Mozes
September 28, 2020
Could migraine risk be affected by sexual orientation? A new study suggests that the answer may be yes.
After tracking migraines among thousands of American adults, investigators found that men and women who identify as gay, bisexual or mostly but not exclusiv...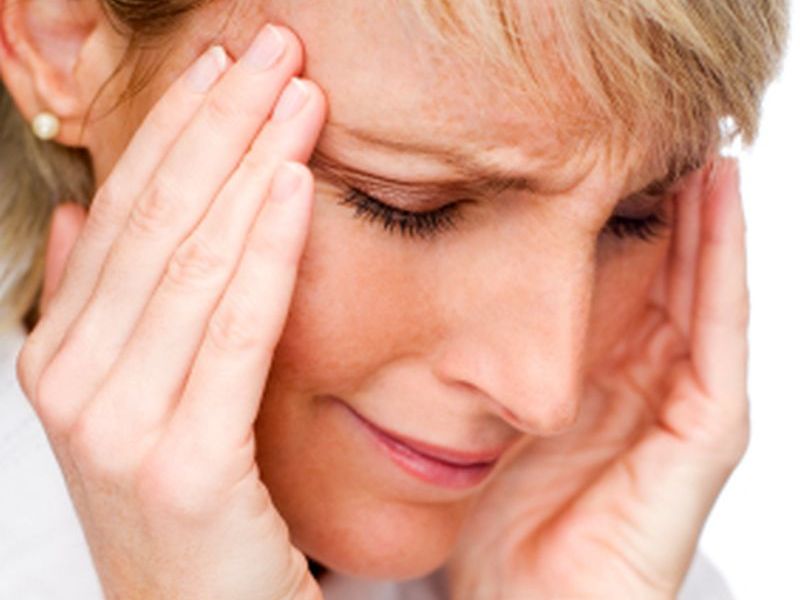 Robert Preidt
September 21, 2020
Many women with severe migraines don't want to get pregnant because of concerns about their headaches, a new study finds.
Migraine, one of the world's leading causes of disability, particularly affects women of childbearing age.
Researchers surveyed 607 U.S...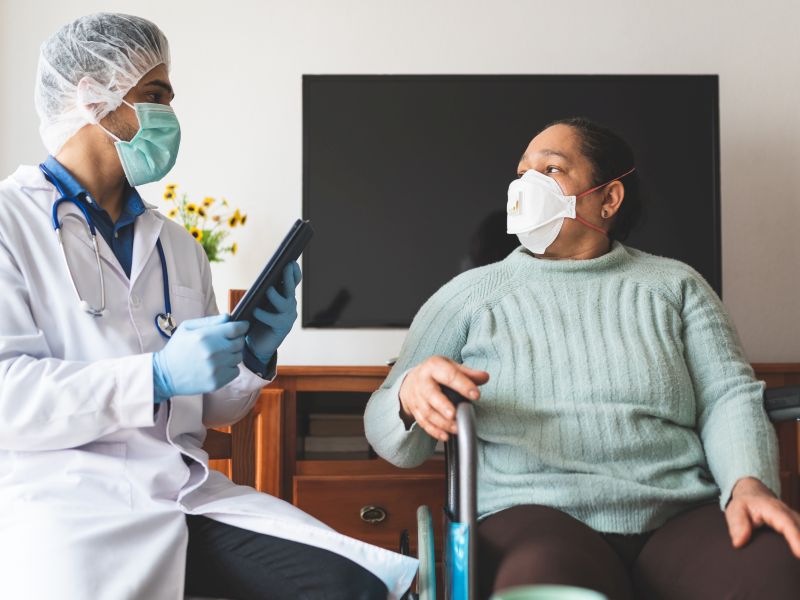 Steven Reinberg
July 28, 2020
COVID-19 may not be just one disease, but six distinct types, a new British study claims.
Each type differs in severity and in the need for respiratory support during hospitalization, the researchers added.
Cough, fever and loss of smell are the usual sym...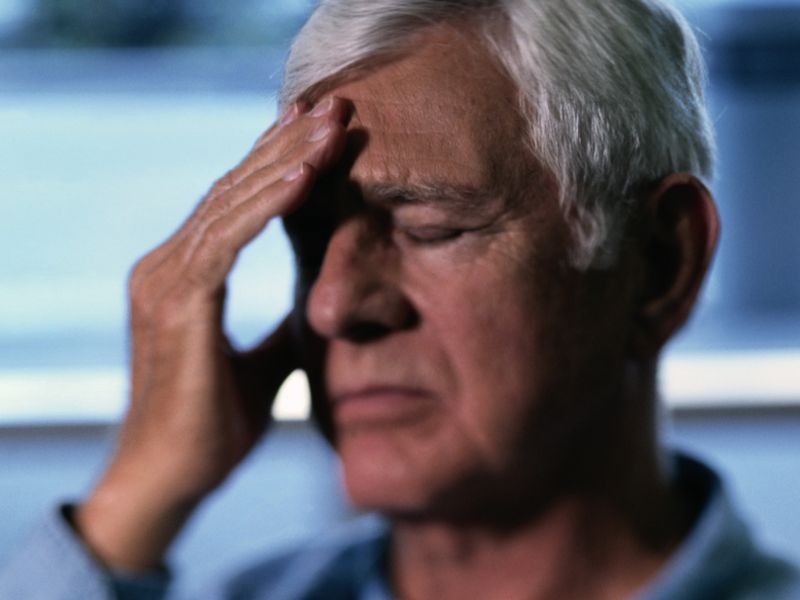 Steven Reinberg
June 15, 2020
While a fever and cough have seemed to be the early warning signs of COVID-19, new research shows almost half of hospitalized patients experience a host of neurological problems.
In fact, headaches, dizziness, strokes, weakness, decreased alertness or other neurologi...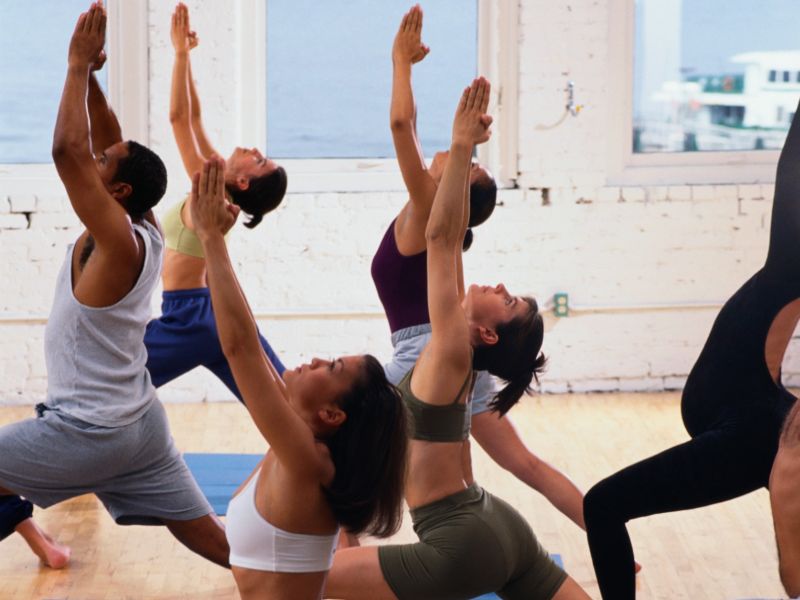 People suffering from regular migraines despite medication might consider investing in a yoga mat.
That's according to a new trial that tested the effects of a gentle yoga practice -- with slow-paced physical postures, breathing exercises and relaxation. Researchers ...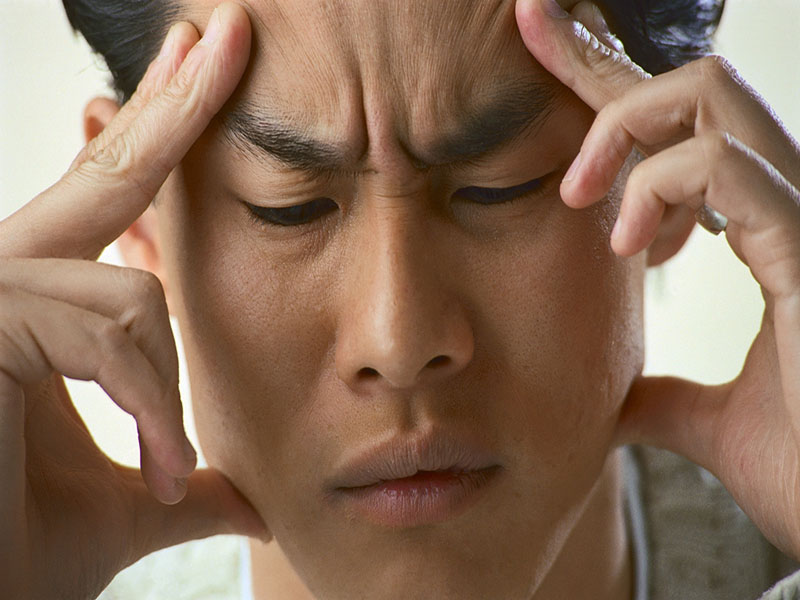 For as long as humans have been drinking alcohol, they have sought a cure for hangovers. Now, a small study suggests that a mix of plant extracts might help ease the misery.
Researchers found that the herbal blend -- of Barbados cherry, prickly pear, ginkgo biloba, w...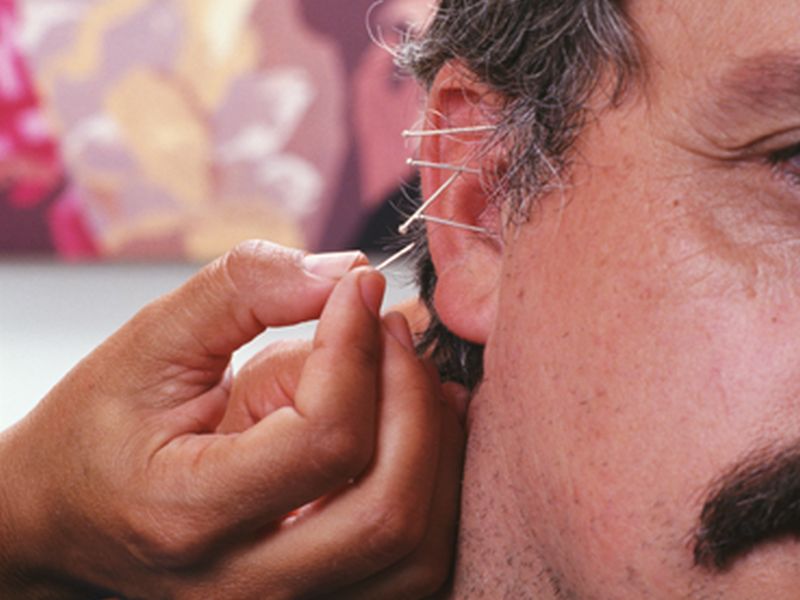 Robert Preidt
March 26, 2020
A new clinical trial supports acupuncture as an option for reducing migraine headaches, and researchers believe doctors should inform patients it is a possible treatment.
The Chinese study "helps to move acupuncture from having an unproven status in complementary med...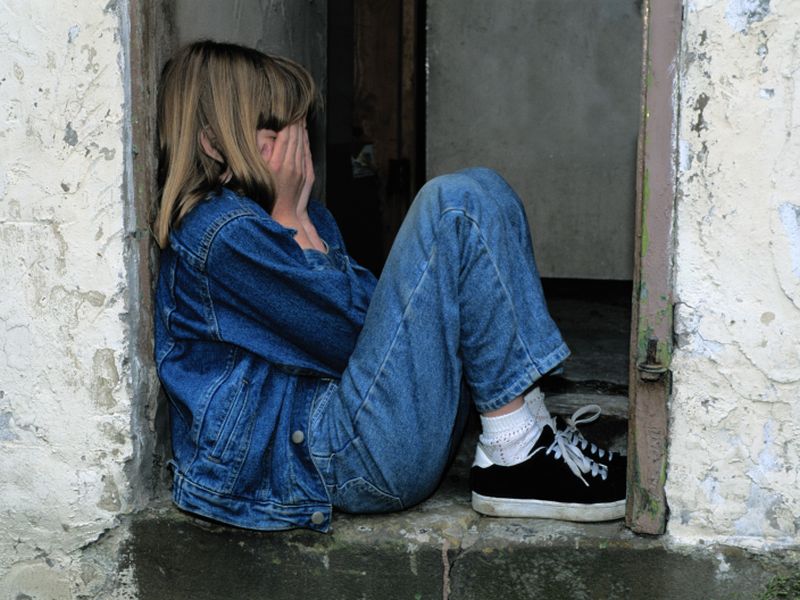 Chronic pain can keep kids from being social and active, leading to anxiety and depression, a child psychiatrist says.
Unfortunately, this can turn into a vicious cycle -- worsening depression and anxiety can also worsen pain perception.
Between 5% and ...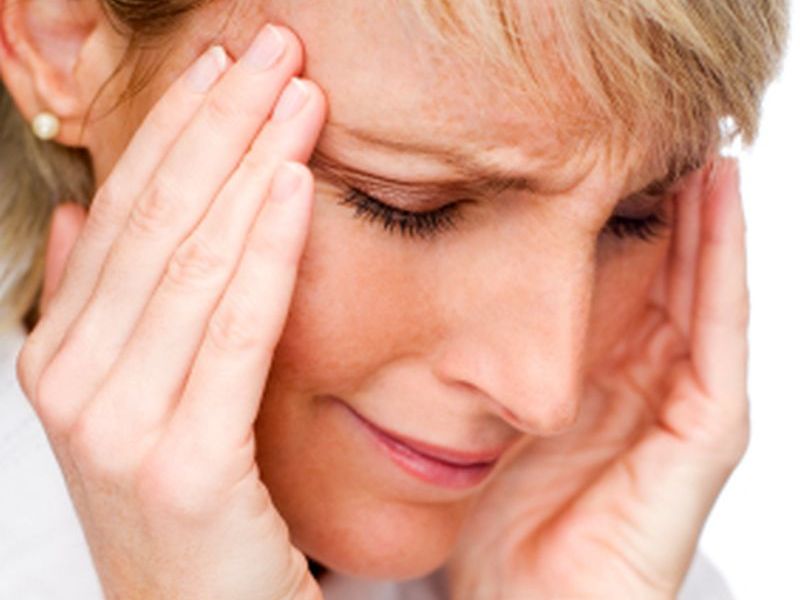 Robert Preidt
March 10, 2020
There is no cure for migraines -- a headache disorder that can cause sensory disturbances and nausea -- but several new treatments may help people with the debilitating condition, a neurologist says.
"Ten new treatments for migraines have been approved by the U.S. Fo...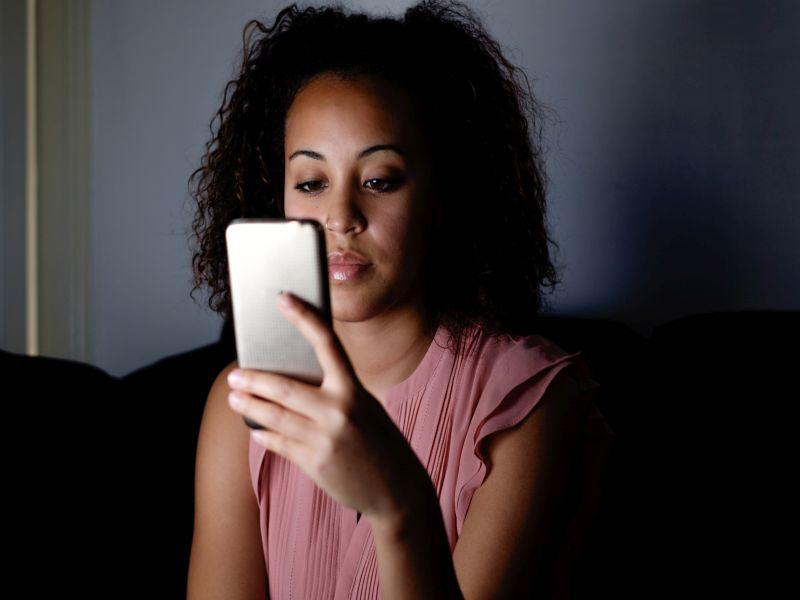 Steven Reinberg
March 4, 2020
If you have raging headaches and you spend a lot of time on your smartphone, a new study suggests you might want to put your phone down whenever you can.
Researchers found that folks who use their smartphones frequently and have headaches or migraines also tend to ne...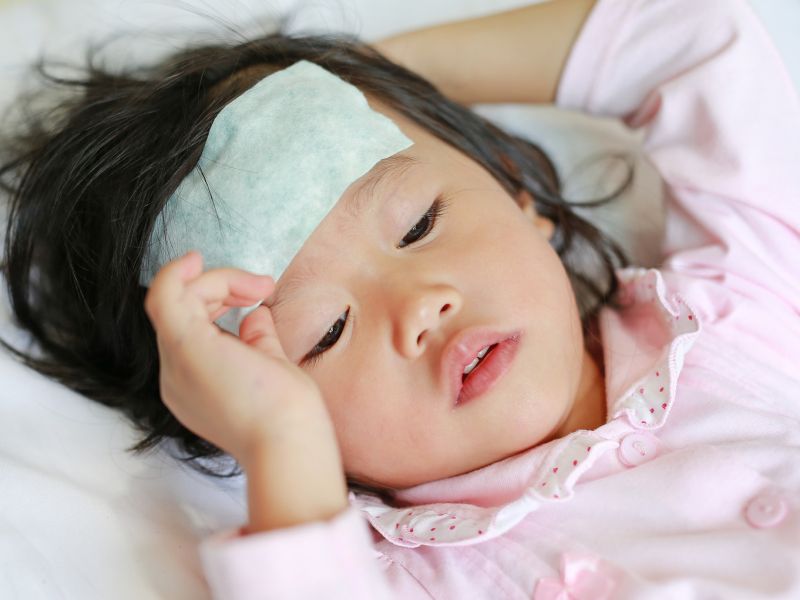 Robert Preidt
February 10, 2020
Migraine drugs that might work for adults won't prevent the debilitating headaches in kids and teens, a new study shows.
A number of drugs are used to prevent migraines, but treatment of youngsters has largely been based on the results of adult studies, the internat...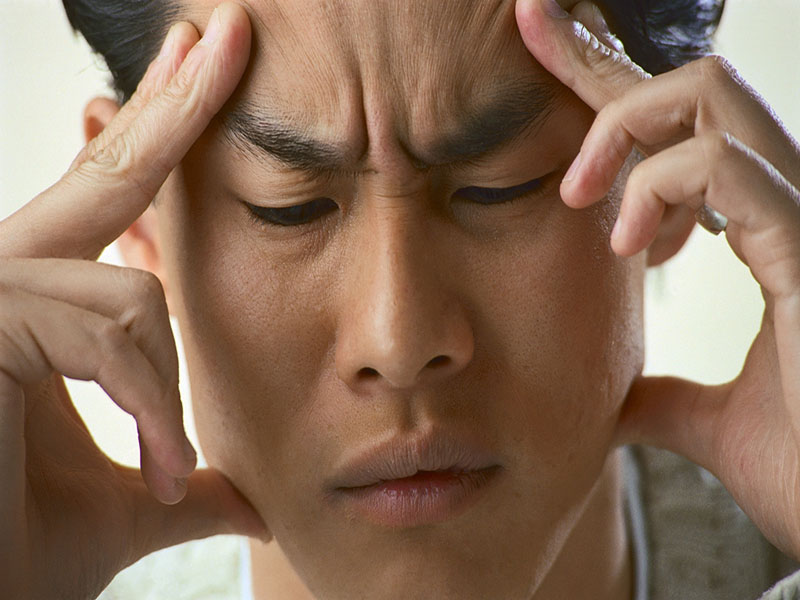 Robert Preidt
February 6, 2020
People afflicted with cluster headaches miss work twice as often as colleagues without the debilitating headaches, a new study finds.
Cluster headaches are extremely painful headaches that last from 15 minutes to three hours, for many days, or even weeks, in a row. T...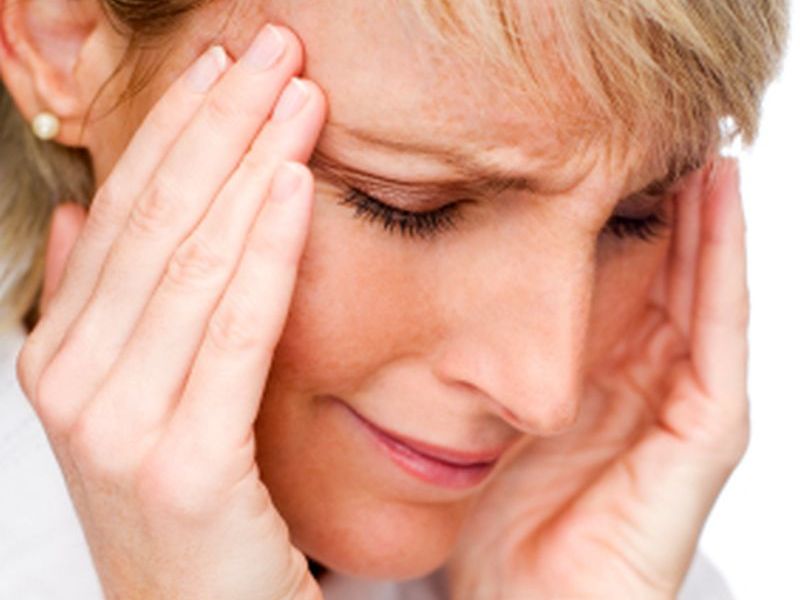 Amy Norton and E.J. Mundell
December 23, 2019
Migraine sufferers who cannot get relief from existing medications have a new treatment option, the U.S. Food and Drug Administration announced Monday.
The pill, called ubrogepant (Ubrelvy) is for the immediate treatment "of migraine with or without aura [a sensory p...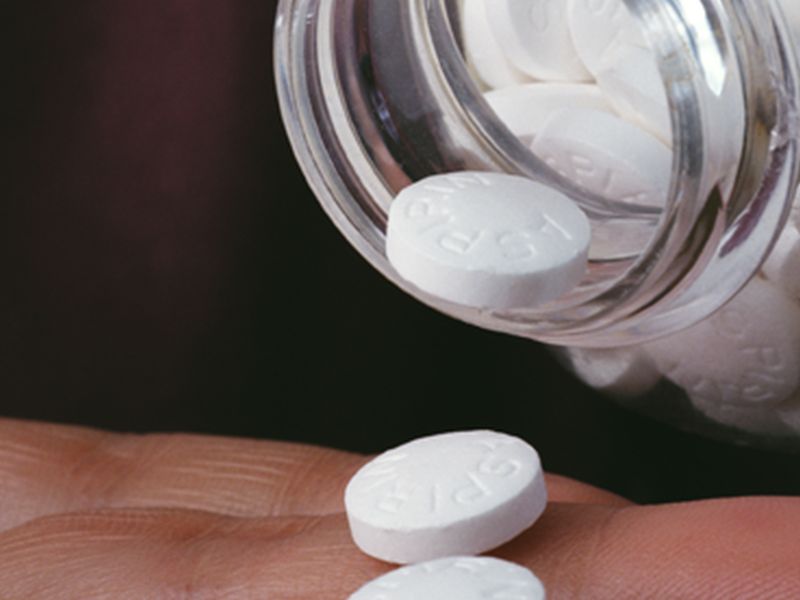 Robert Preidt
December 10, 2019
A cheap, century-old drug in most Americans' medicine cabinets -- aspirin -- may come to the rescue for people suffering from migraines, a new study finds.
While there are effective prescription medications, many migraine patients in the United States don't have acce...
Alan Mozes
December 3, 2019
Headache and migraine patients, take note: medical marijuana may help ease your pain.
The findings follow an analysis of data collected by a Canadian phone app that gathered feedback offered by 1,300 headache sufferers and nearly 700 migraine sufferers who used marij...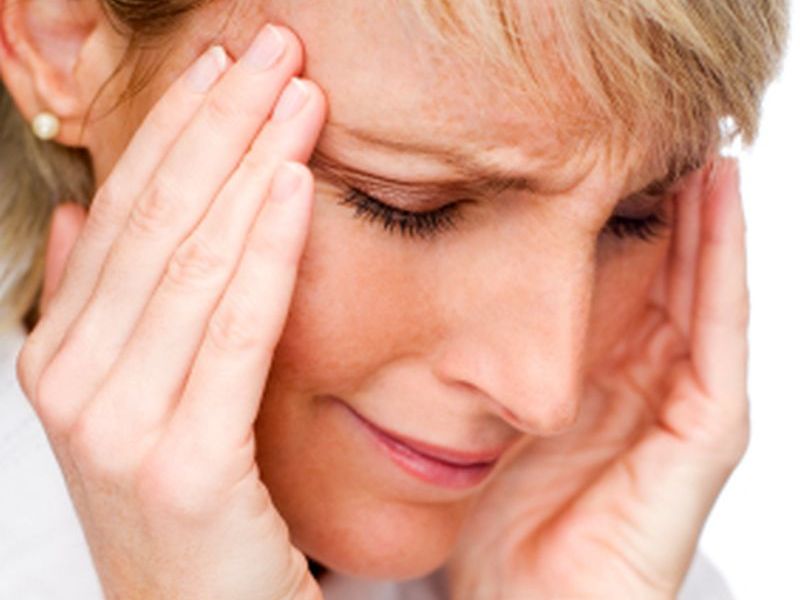 Amy Norton
November 19, 2019
Migraine sufferers who cannot get relief from existing medications may soon have a novel treatment option, a new trial suggests.
The study, of nearly 1,700 patients, found that a pill called ubrogepant worked better than a placebo pill at halting migraines in progres...
Dennis Thompson
October 2, 2019
Chronic migraine headaches plagued Adam Pressley from childhood, and by his 30s they had become a near-daily occurrence.
Pressley, 31, had tried everything to stop them: blood pressure drugs, antidepressants, seizure medications, and even quarterly injections of Boto...
Show All Health News Results