Patient Resources
Search Results
Results for search "
Homosexuality

".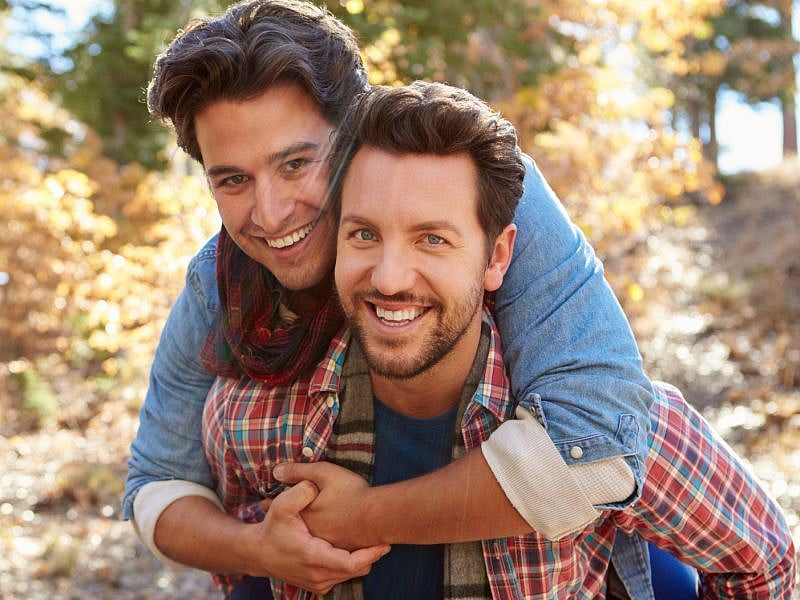 Ernie Mundell HealthDay Reporter
August 26, 2022
A survey conducted among American gay and bisexual men in early August found about half saying they'd cut down on sexual activity -- including one-night stands and app-based hookups -- in response to the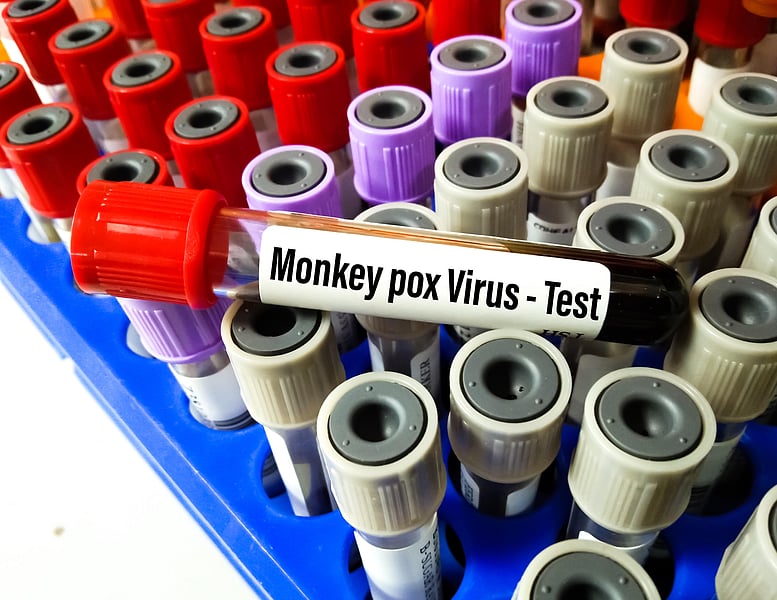 Dennis Thompson and Robin Foster HealthDay Reporters
July 15, 2022
With monkeypox cases continuing to climb in the United States, federal health officials said Friday they have ordered another 2.5 million doses of monkeypox vaccine and boosted national testing capacity to respond to the outbreak.
The news comes not a moment too soon, as...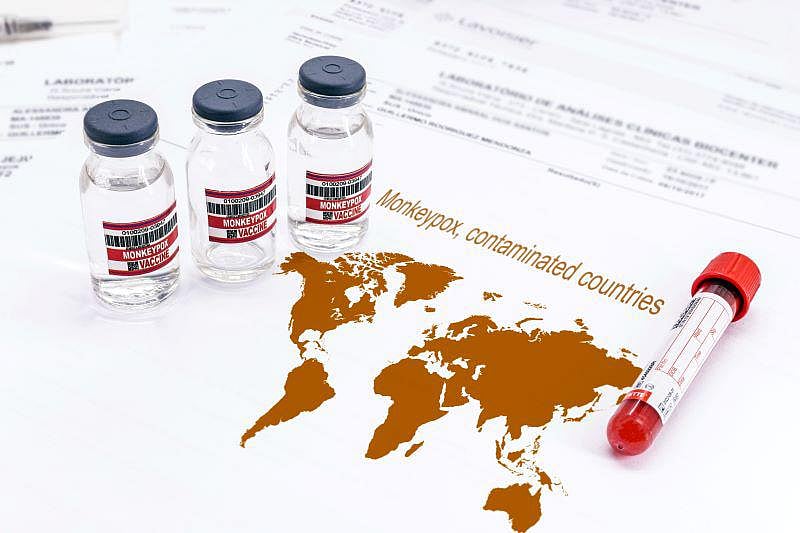 By Cara Murez HealthDay Reporter
July 4, 2022
The symptoms of patients with monkeypox in the United Kingdom differ from those in previous outbreaks of the virus, a new study shows.
It said there have been fewer reports of fever and tiredness while reports of skin lesions in the genital and anal areas have been more ...
By Cara Murez HealthDay Reporter
June 27, 2022
Testing for HIV suffered a sharp setback during the first year of the pandemic, new government data shows.
The number of HIV tests funded by the U.S. Centers for Disease Control and Prevention an...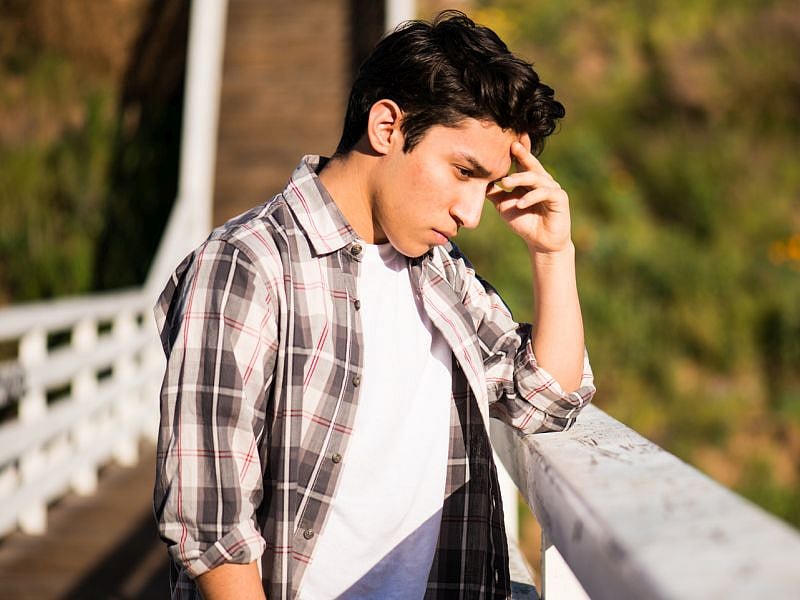 Amy Norton HealthDay Reporter
June 23, 2022
Hate crime laws that protect gay, lesbian and transgender people may have an unexpected benefit: fewer teen suicide attempts, among kids of all sexual orientations.
That's the conclusion of a new study that looked at what happened in U.S. states that enacted hate crime l...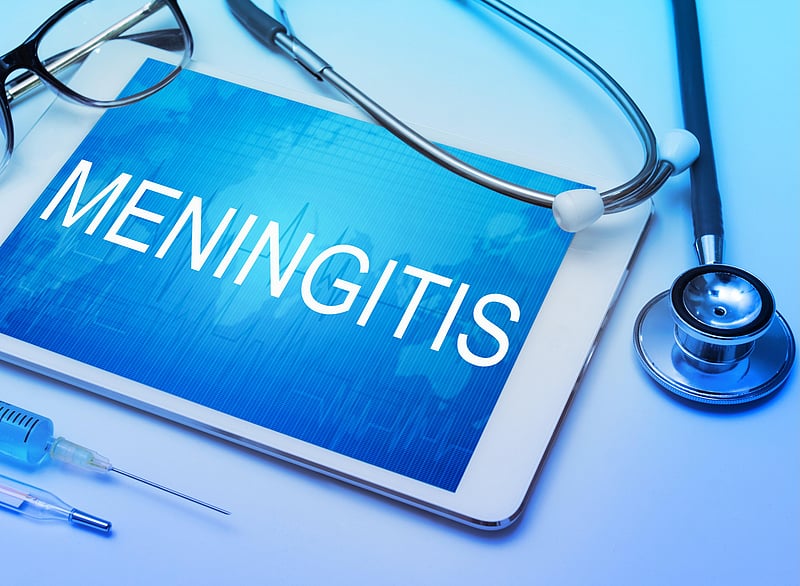 By Cara Murez HealthDay Reporter
June 22, 2022
One of the worst meningitis outbreaks in U.S. history has prompted public health officials to urge gay and bisexual men who live in Florida or plan to visit the state to get vaccinated right away.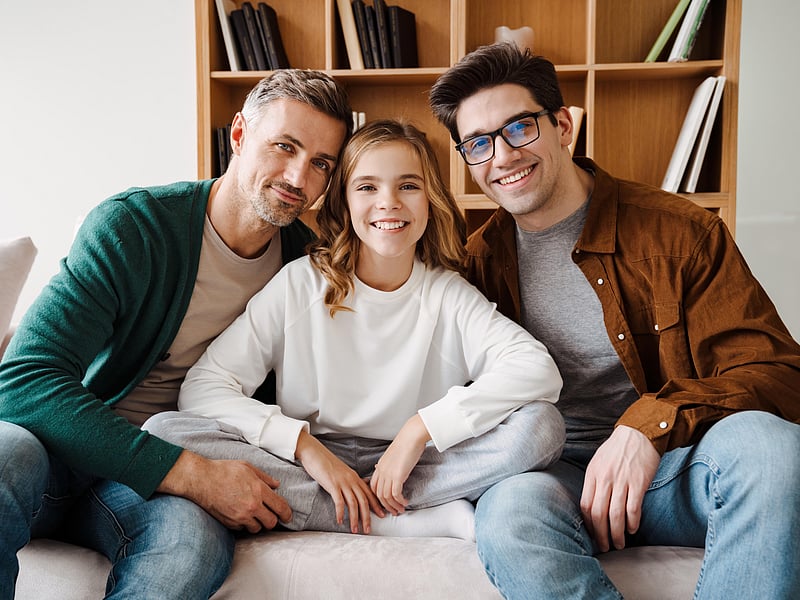 By Cara Murez HealthDay Reporter
May 25, 2022
Children raised by same-sex parents are just as well-adjusted as kids raised by different-sex parents, researchers say.
In the new study, the researchers compared 62 Dutch children (aged 6 to 16 years) whose parents were the same sex with 72 kids whose parents were diffe...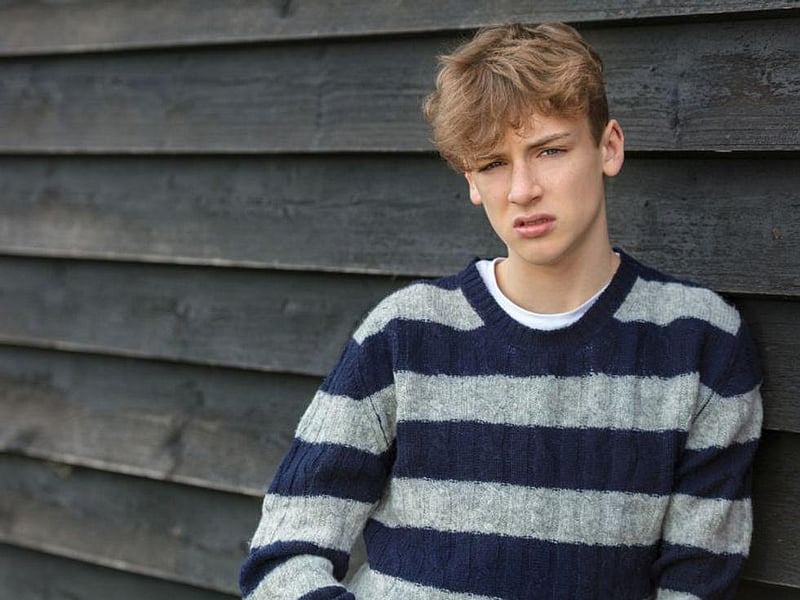 There are serious mental harms and high financial costs associated with so-called conversion therapy for LGBTQ people, researchers report.
Conversion therapy attempts to make lesbian, gay, bisexual, transgender and queer people "straight." Its safety and effectiveness ha...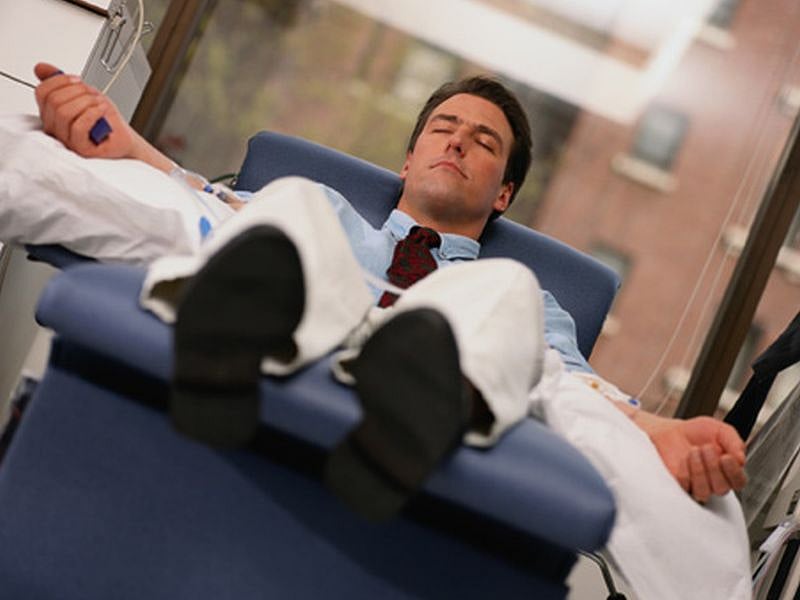 Robert Preidt
January 14, 2022
A three-month sexual abstinence rule for blood donations from sexually active gay and bisexual men should be dropped by the U.S. Food and Drug Administration, critics urge as the country struggles with a blood shortage.
Right now, based on the slight chance of infection ...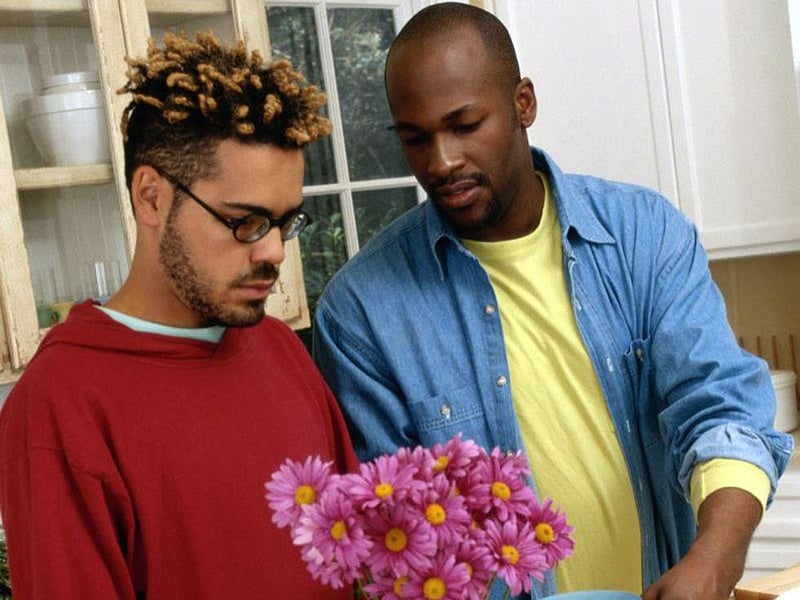 Robert Preidt
December 1, 2021
Some progress has been made in the U.S. fight against HIV, with new infections falling among white gay and bisexual men over the past decade. But their Black and Hispanic counterparts did not see that advance, health officials say.
The continuing inequities show up in a ...
Cara Murez
November 16, 2021
A new study confirms that when a country is more accepting of people who are LGBTQ, fewer gay or bisexual men take their own lives.
In a new study, researchers compared life in a country where LGBTQ folks encounter strong stigma with that in a country where stigma agains...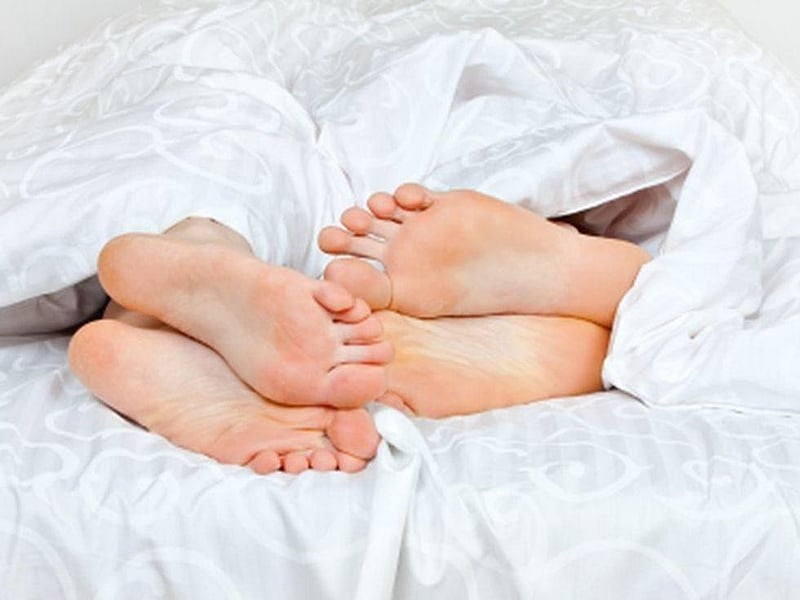 Alan Mozes HealthDay Reporter
October 13, 2021
What launches guys on serial sexual conquests and prompts solo activity among women?
It's testosterone, of course.
As the primary male sex hormone, it plays a leading role in the sexual development of guys. But folks often overlook the role it plays in female sexua...
Amy Norton HealthDay Reporter
September 30, 2021
Kids who are gay, bisexual or questioning their sexuality may be vulnerable to contemplating suicide at a tender age, a new U.S. government study finds.
It has long been known that teenagers who are part of sexual minorities have a higher risk of suicidal thoughts and be...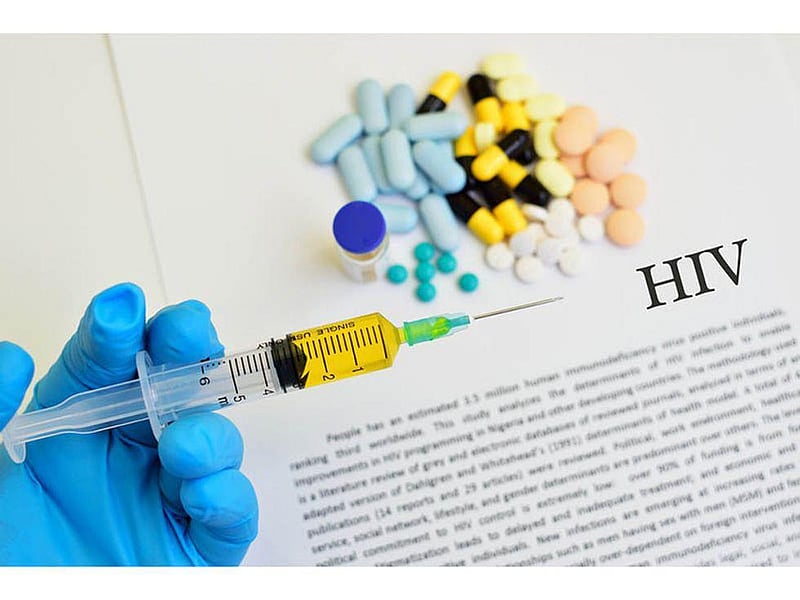 Alan Mozes HealthDay Reporter
August 12, 2021
When the antiretroviral regimen known as pre-exposure prophylaxis, or PrEP, was launched nearly a decade ago, patients were suddenly able to achieve near-complete protection against contracting HIV by taking just one pill a day.
But there's a big hitch: Not everyone is e...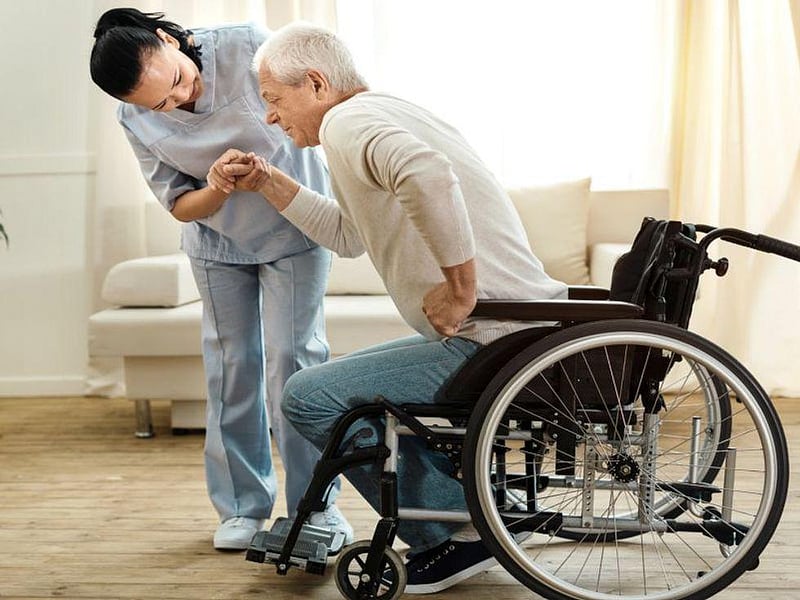 Alan Mozes HealthDay Reporter
August 10, 2021
The Stonewall generation is entering old age, and a new study finds many LGBTQ+ seniors are fearful that the prejudices of staff and fellow residents at nursing homes could leave them vulnerable to continued misunderstanding, stigma and discrimination.
In fact, "LGBTQ+ e...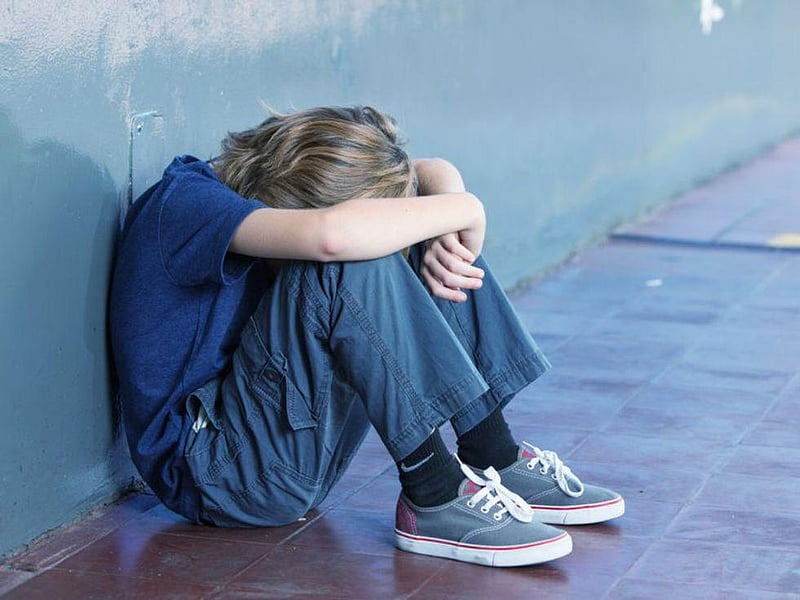 Youth who identify as LGBTQ+ suffer more bullying at their schools when they live in areas with politically conservative voting records, a new study finds.
School boards should do more to implement policies that go beyond minimum protections for LGBTQ+ youth, regardless...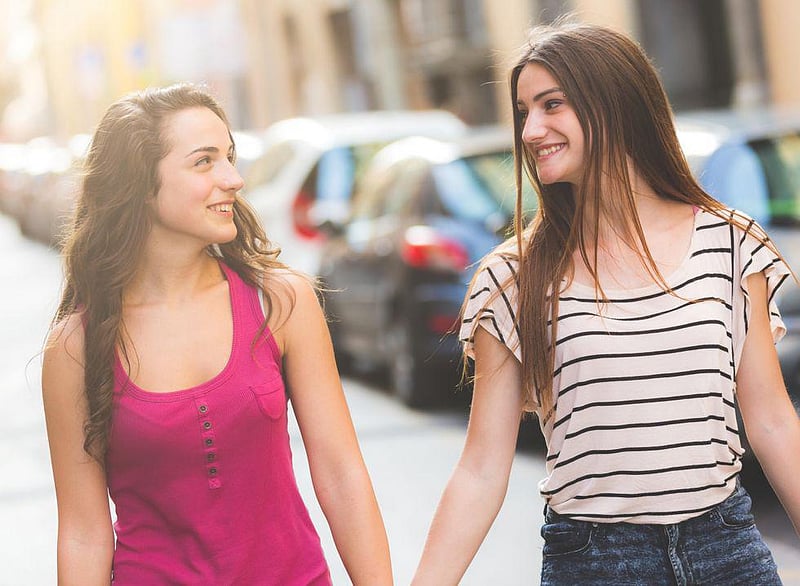 Cara Murez HealthDay Reporter
June 15, 2021
More teens in the United States are reporting their sexual identity as gay, lesbian or bisexual, nationwide surveys show.
Between 2015 and 2019, the percentage of 15- to 17-year-olds who said they identified as "non-heterosexual" rose from 8.3% to 11.7%, according to nat...
Amy Norton HealthDay Reporter
May 18, 2021
Teens may be much more diverse in their gender identities than widely thought, a new study suggests.
In a survey of nearly 3,200 high school students in one U.S. school district, researchers found that almost 10% were "gender-diverse." That meant they identified as a gen...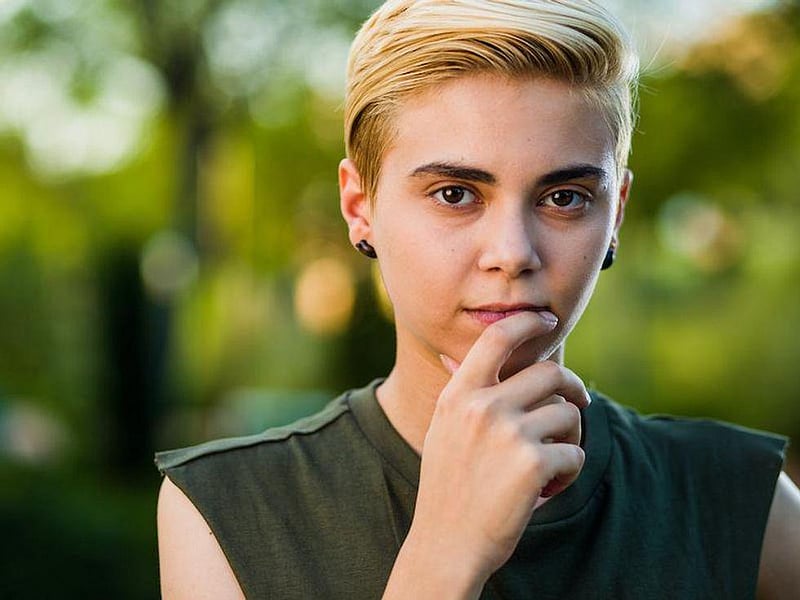 Steven Reinberg
May 17, 2021
Gender-diverse youths are three times more likely to be bullied and victimized than those who identify as male or female, a new study of more than 4,400 teens has found.
"Transgender youths reported the highest rates of all forms of peer victimization, which were double ...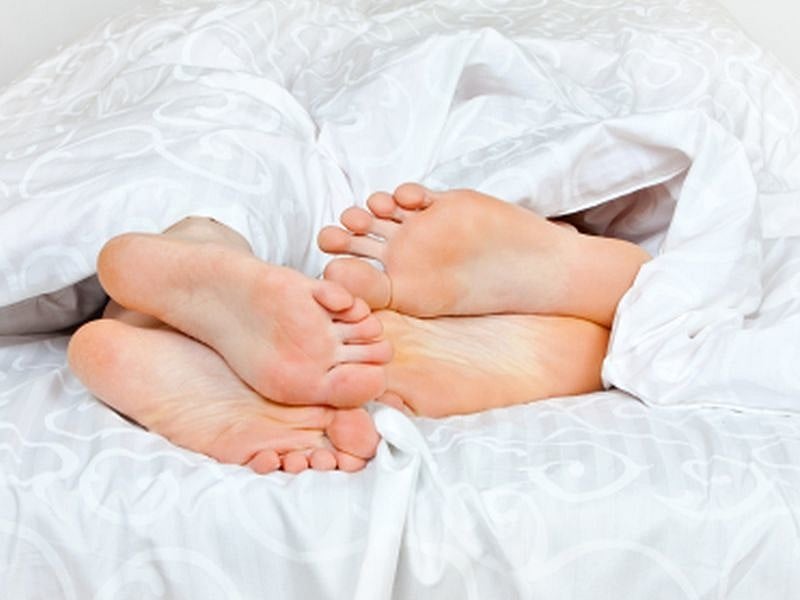 Amy Norton HealthDay Reporter
May 5, 2021
Adults with autism report a broad range of sexuality -- being much more likely to identify as asexual, bisexual or homosexual than people without autism, a new study finds.
In a survey of nearly 2,400 adults, researchers found that those with autism were three to nine ti...
An antibody infusion being tested for preventing HIV does not seem to thwart most infections -- but its success against certain strains of the virus suggests researchers are on the right track.
That's the takeaway from a clinical trial that put the antibody, called VRC01...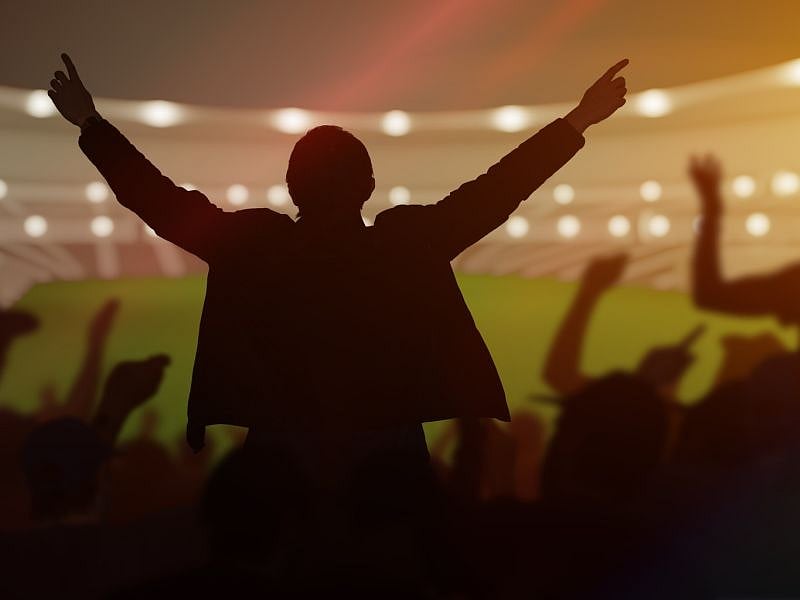 Cara Murez
February 4, 2021
A lot of people will be watching the Super Bowl this Sunday, but not everyone will be equally excited about it.
A new study that considered the influence of gender and sexuality on sports fandom found that though 9 of 10 Americans say they enjoy sports at least a little,...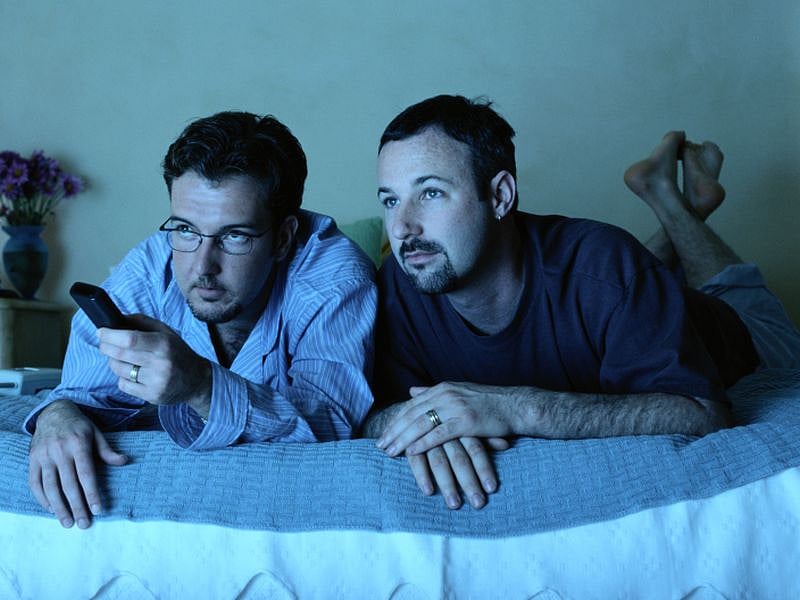 Robert Preidt
December 2, 2020
Lesbian, gay and bisexual (LGB) adults are less likely to take cholesterol-lowering statins to prevent heart disease than heterosexual adults, even though they have a higher heart disease risk, according to a new study.
Researchers conducted an online survey of more tha...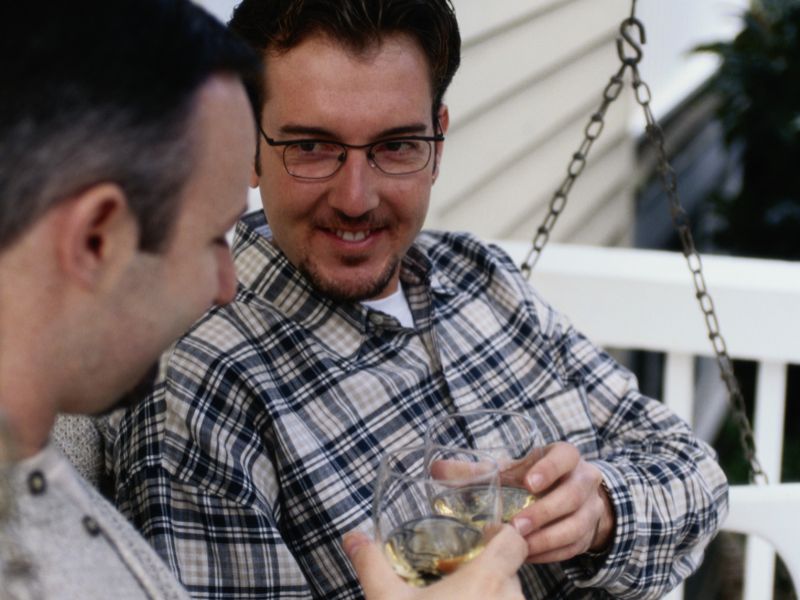 Robert Preidt
September 29, 2020
U.S. and Canadian restrictions on cornea donations from gay and bisexual men prevent thousands of vision-restoring transplants and need to be changed, researchers say.
A corneal transplant can cure some forms of blindness and visual impairment. The United States bans...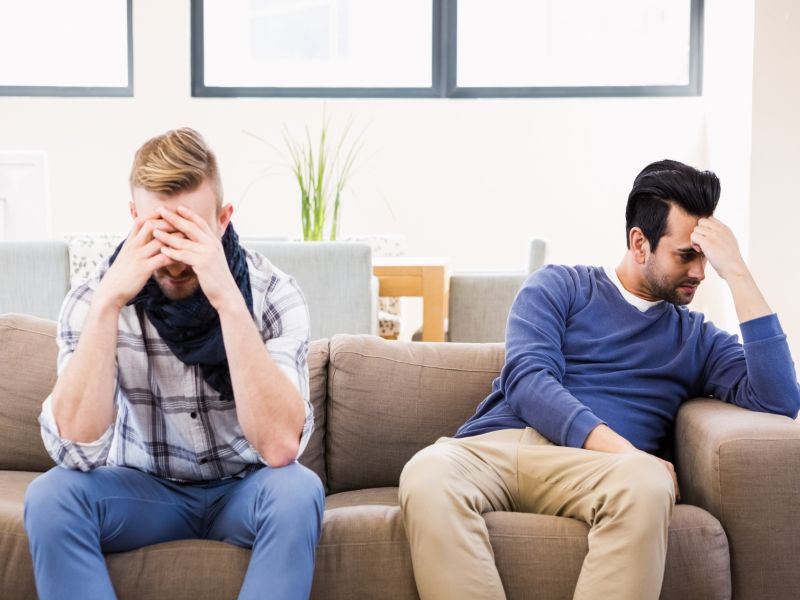 Alan Mozes
September 28, 2020
Could migraine risk be affected by sexual orientation? A new study suggests that the answer may be yes.
After tracking migraines among thousands of American adults, investigators found that men and women who identify as gay, bisexual or mostly but not exclusiv...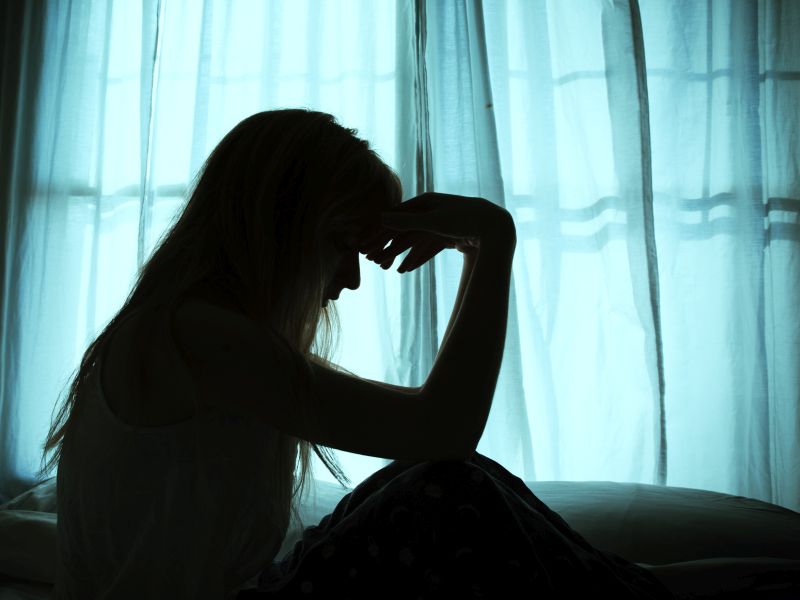 Steven Reinberg
July 21, 2020
As many as 40% of LGBTQ youth and more than half of transgender and nonbinary youth contemplated taking their life in the past year, according to a new report.
Also, one in three LGBTQ youth said they had been threatened or harmed because of their sexual identit...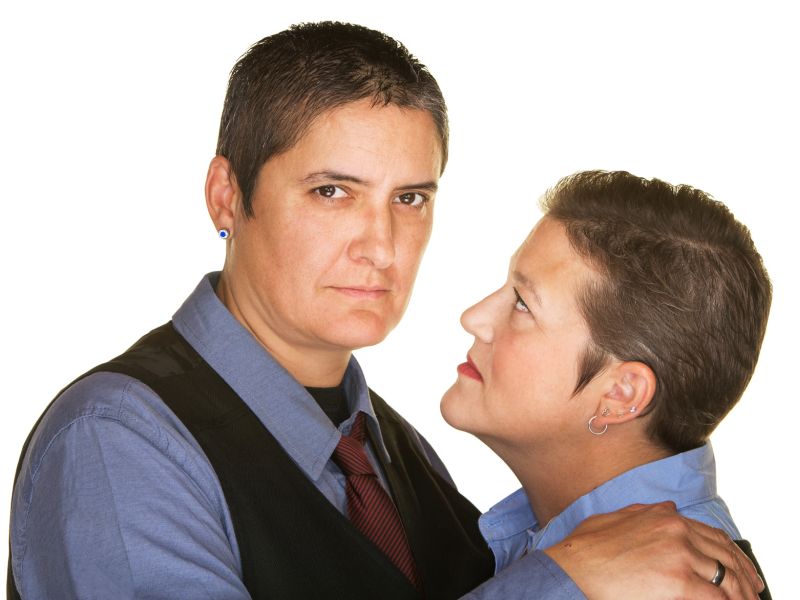 Steven Reinberg
July 6, 2020
In the wake of the coronavirus pandemic, anxiety and depression are striking many in the LGBTQ+ community for the first time, researchers say.
"What I was hearing at the beginning of the pandemic was that people who were already anxious were more anxious than ever...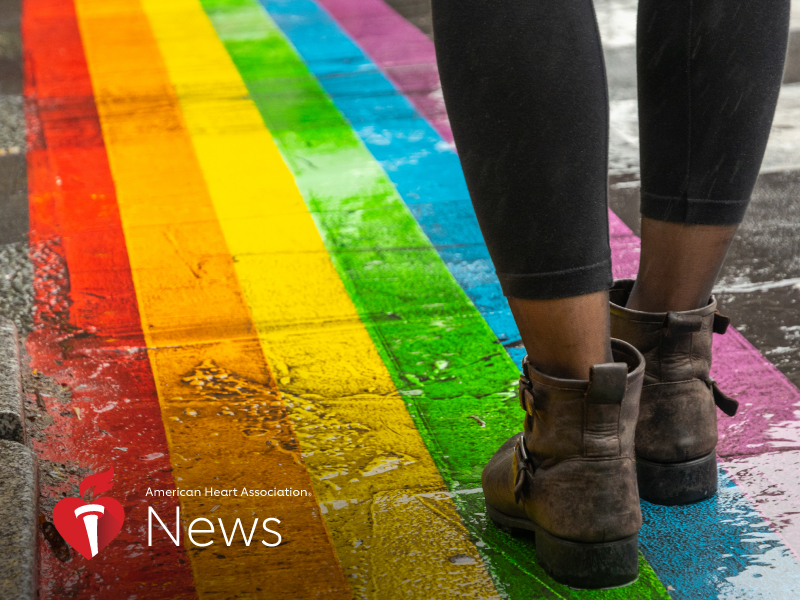 Even before the pandemic, LGBTQ youth faced unique health challenges. Now, social isolation is heightening concerns about protecting their mental well-being.
Isolation, and the way it cuts off youth from life-affirming social connections, could have serious implication...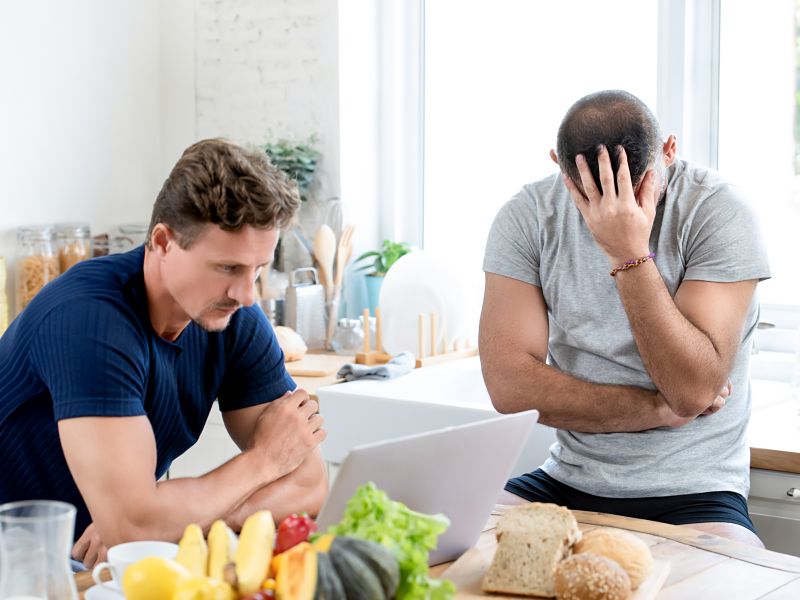 Robert Preidt
June 8, 2020
Alcohol and drug use is more common among older adults who identify as lesbian, gay or bisexual than among their straight counterparts, a new study finds.
For the study, New York University (NYU) researchers analyzed 25,880 responses from adults aged 50 and older who...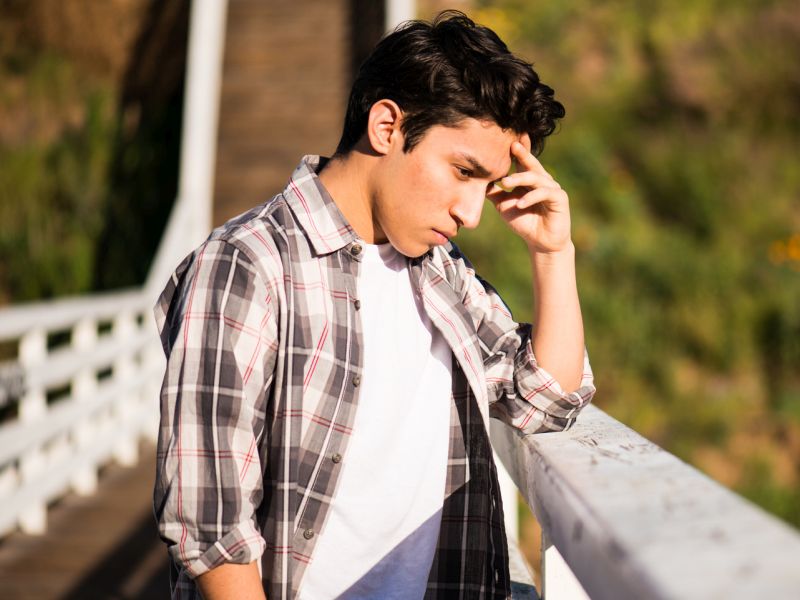 Lesbian, gay, bisexual, transgender or queer (LGBTQ) youth who die by suicide are five times more likely to have been bullied than their straight counterparts.
The finding stems from a review of nearly 10,000 U.S. death records for 2003 to 2017. All of the youth were...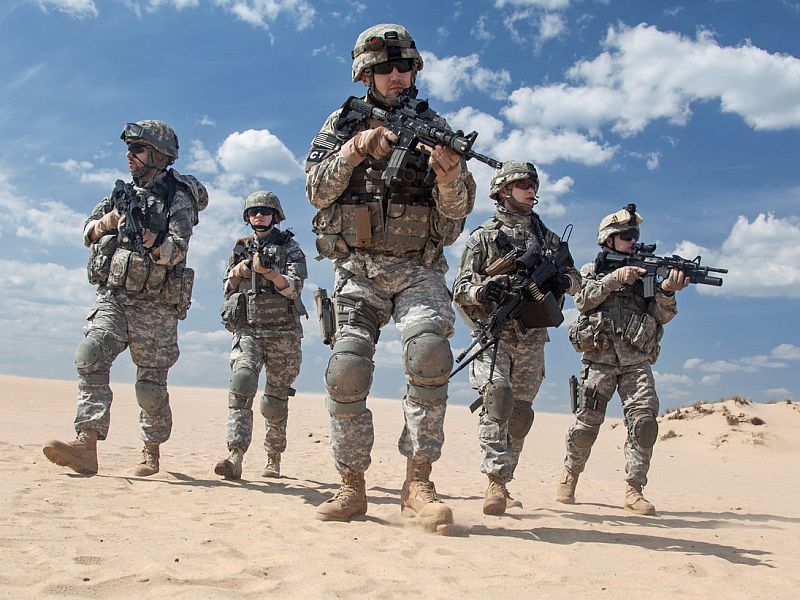 Robert Preidt
May 4, 2020
Lesbian, gay and bisexual members in the U.S. military are at higher risk for sexual harassment, sexual assault and stalking, a new study reports.
And that sexual victimization can trigger mental health problems such as depression, post-traumatic stress disorder, sub...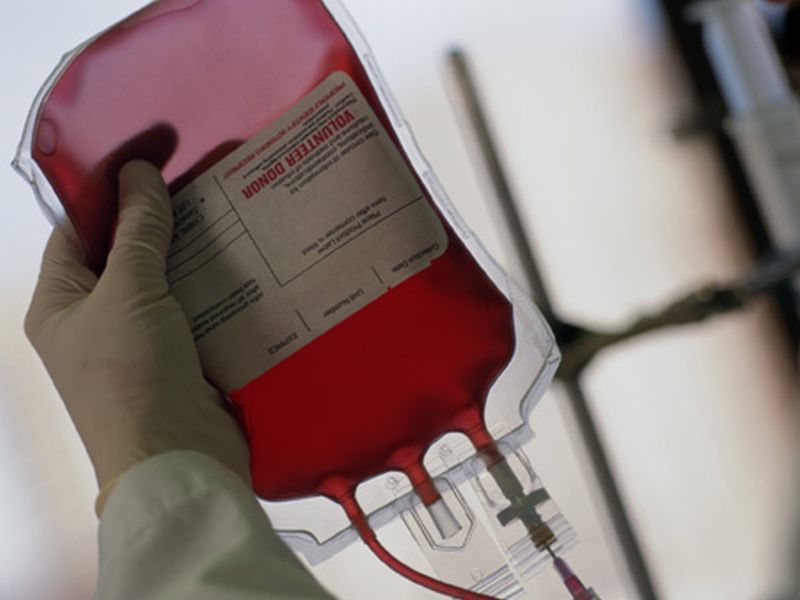 Steven Reinberg
April 2, 2020
America is in urgent need of blood donations during the coronavirus pandemic, so the U.S. Food and Drug Administration said Thursday it will relax donor restrictions placed on gay and bisexual men and others.
Specifically, the FDA has changed the abstinence period re...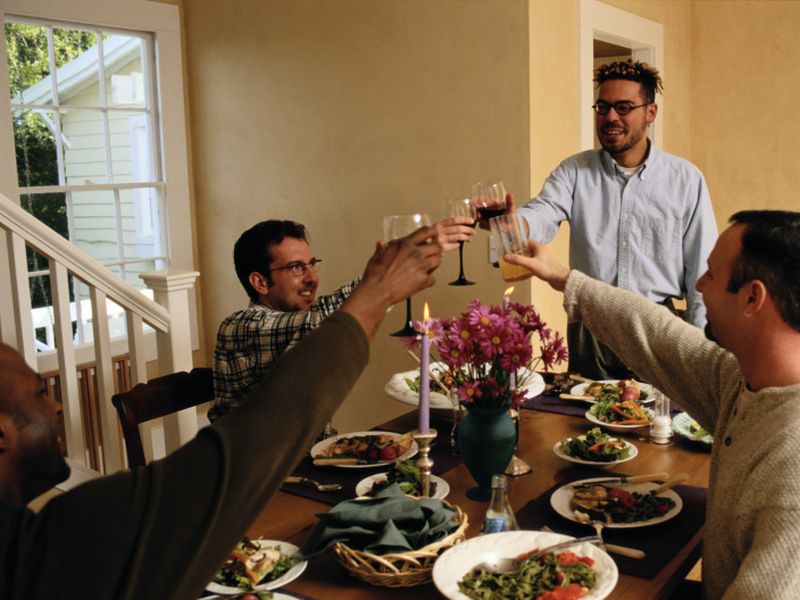 Robert Preidt
March 11, 2020
Having a large social network of other people with the same sexual identity benefits the health of LGBT people, a new study finds.
Previous studies have found that discrimination and related stress can be harmful to the health of lesbian, gay, bisexual and transgende...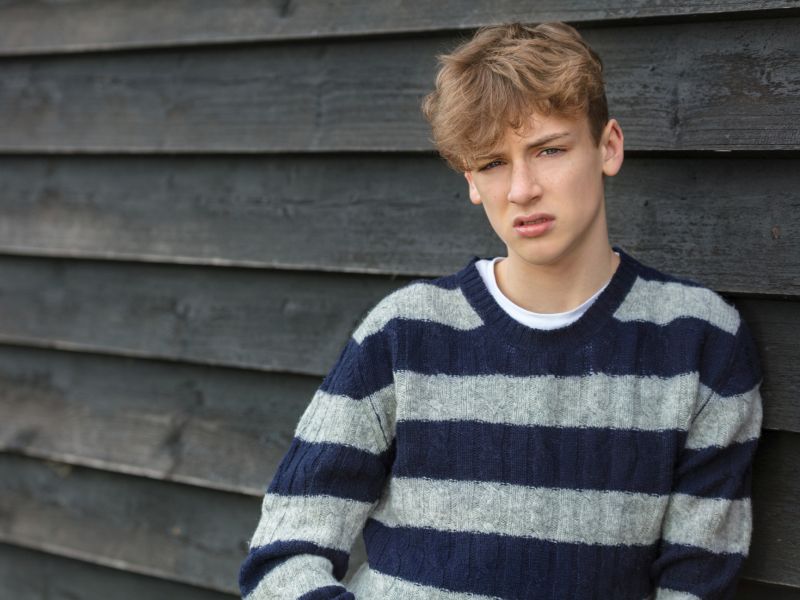 Alan Mozes
March 10, 2020
Lesbian, gay and bisexual teens are far more likely than their straight peers to suffer physical and/or sexual violence, new research warns.
The warning stems from surveys of nearly 29,000 teens, aged 14 to 18, conducted in 2015 and 2017 by the U.S. Centers for Disea...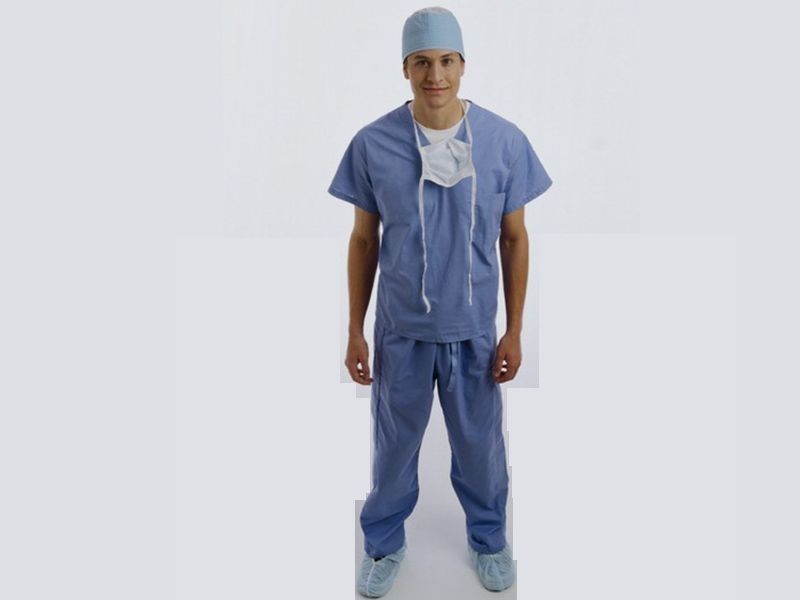 Kayla McKiski
February 28, 2020
Race, gender and sexual orientation are tied to mistreatment of medical school students by faculty, physicians and fellow students, according to a new report.
For the study, Yale University researchers analyzed more than 27,500 surveys of students at 140 accredited m...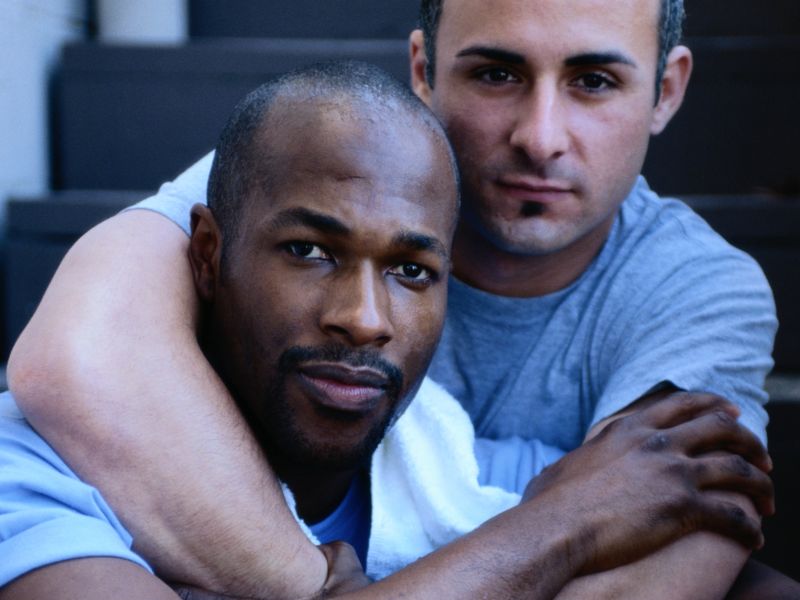 Robert Preidt
February 20, 2020
Young men who have sex with other men don't fully grasp their risk for human papillomavirus (HPV) infection, due to a lack of information from health care providers, researchers say.
Interviews with men in their early 20s who are gay, bisexual or who identify as stra...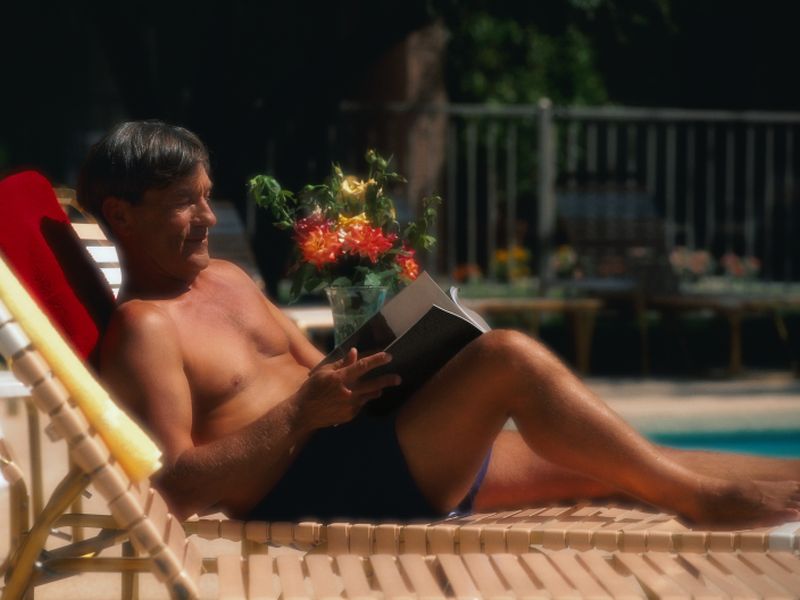 Robert Preidt
February 19, 2020
Gay and bisexual men in the United States have higher skin cancer rates than heterosexual men, while bisexual women have lower rates than heterosexual women, according to a new study.
Researchers from Brigham and Women's Hospital in Boston analyzed data culled from n...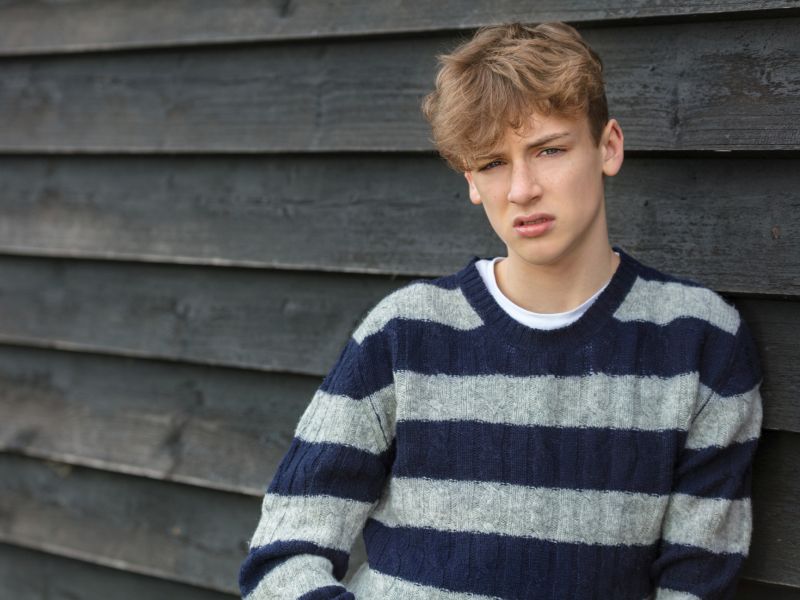 Amy Norton
February 10, 2020
Suicidal behavior is declining among U.S. teenagers who identify as LGBT, but the problem remains pervasive.
That's the conclusion of two new studies that tracked trends among U.S. teenagers over the past couple of decades. Over the years, more kids have been identif...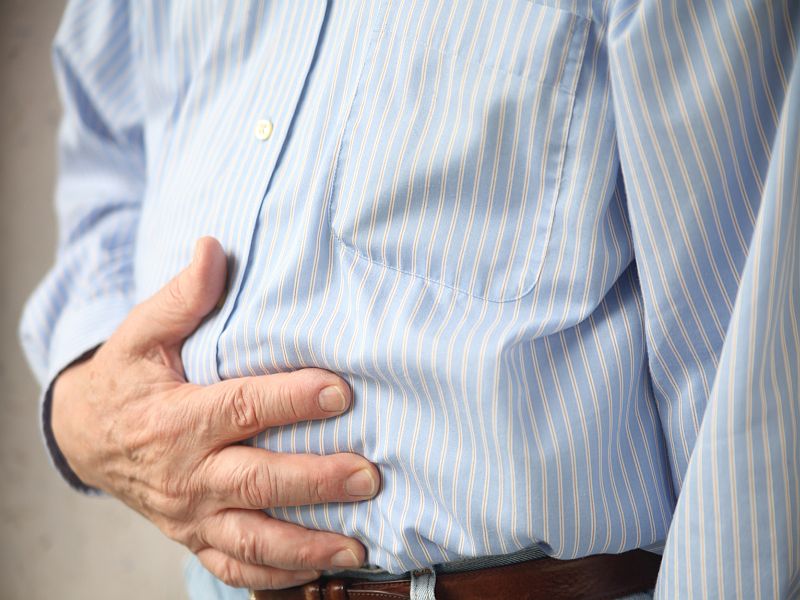 Alan Mozes
December 19, 2019
Australian researchers are sounding the alarm over cases of a highly infectious intestinal illness that appear to be resistant to all forms of standard oral antibiotic treatment.
The disease is called shigellosis, a form of dysentery. So far, most cases have involved...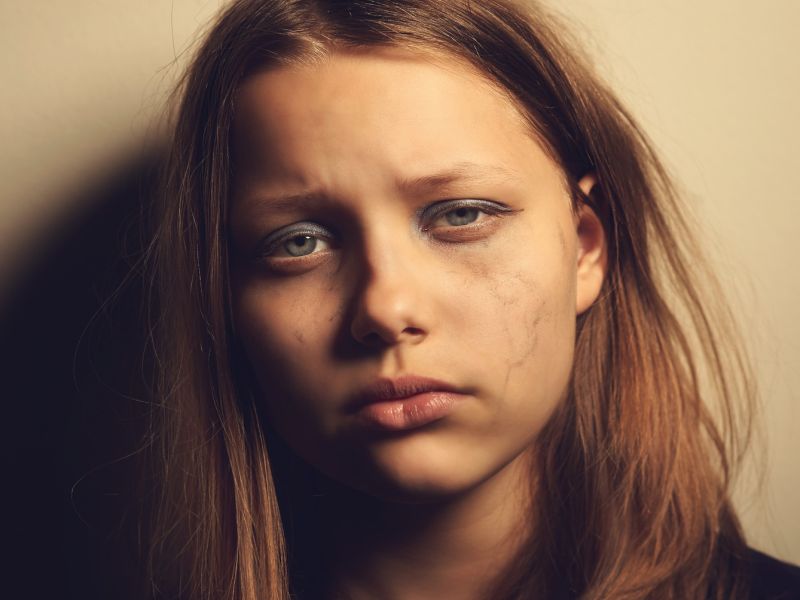 Alan Mozes
October 22, 2019
While fewer straight teens suffer depression than did two decades ago, the same cannot be said for lesbian, gay and bisexual teens.
For those teens, depression risk remains much higher than among their straight peers, new research shows, and it is not followin...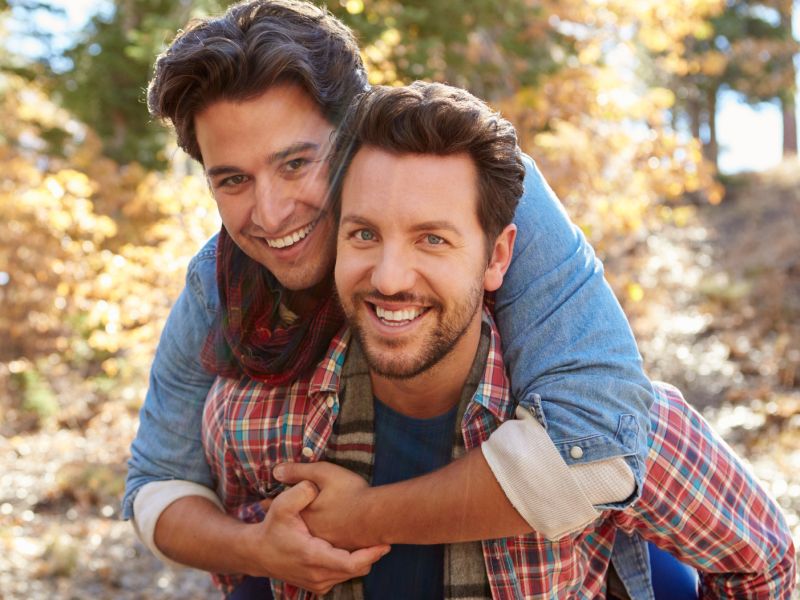 Dennis Thompson
August 29, 2019
There's no such thing as a single "gay gene" that drives a person's sexual behavior, concludes the largest genetic study ever conducted on the issue.
Instead, a person's attraction to those of the same sex is shaped by a complex mix of genetic and environmental influ...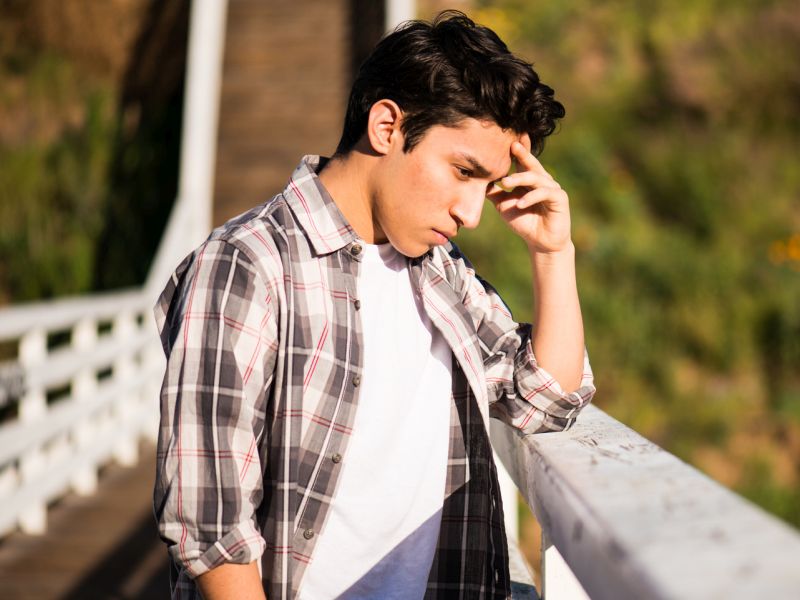 Robert Preidt
August 8, 2019
So-called "conversion therapy" can trigger depression, post-traumatic stress disorder, and suicidal thoughts and attempts, and it should be banished in the United States, medical experts say in a new report.
Conversion therapy is used in an attempt to change a person...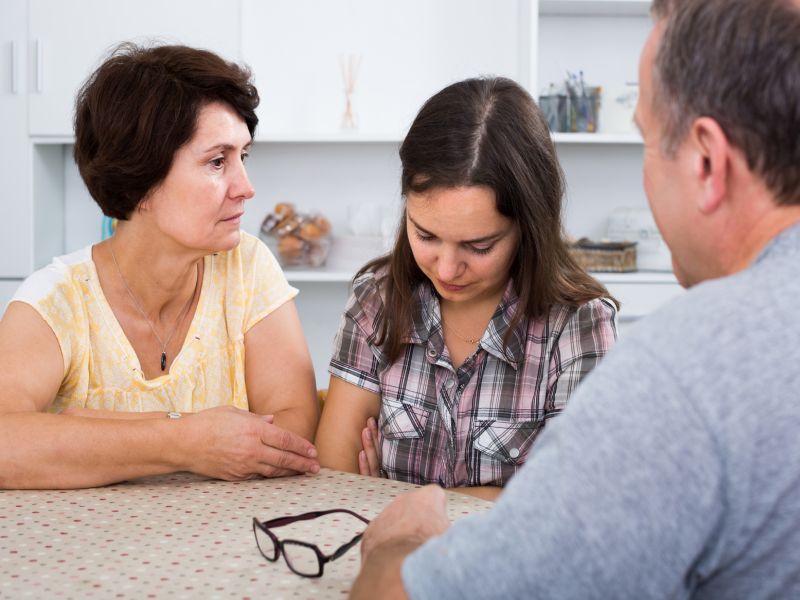 Robert Preidt
June 19, 2019
Many parents of lesbian, gay or bisexual (LGB) children take years to adjust after learning about their sexual orientation, a new study finds.
The study included more than 1,200 parents of LGB youth aged 10 to 25. The parents visited a website with LGB resources and ...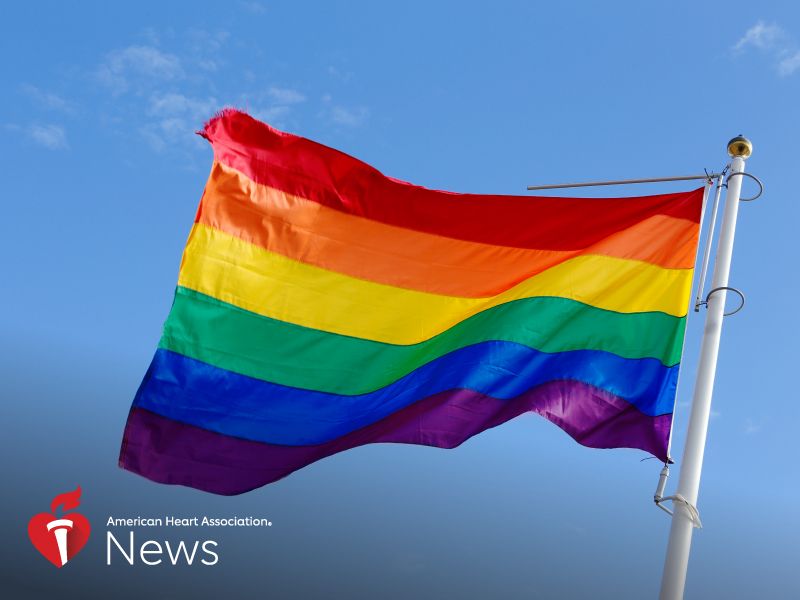 In recent years, medical experts have been awakening to the specialized needs of LGBTQ people. But one of the most significant barriers to their care can sometimes be right in their doctor's office.
Jamison Green knows this firsthand.
"One of the worst th...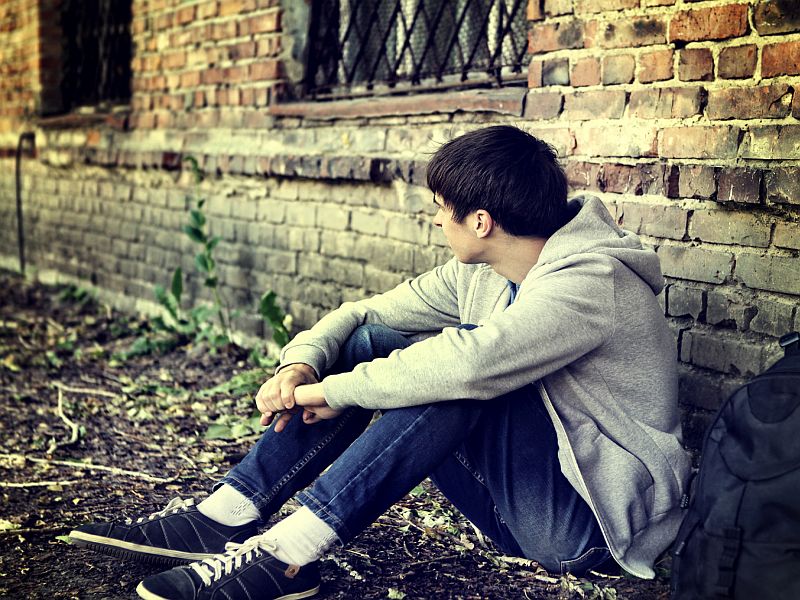 An alarming number of teens practice self-harm, but lesbian, gay and bisexual teens may be more than twice as likely as their straight peers to cut, hit or bruise themselves, new research warns.
While between 10% and 20% of heterosexual teens engaged in these...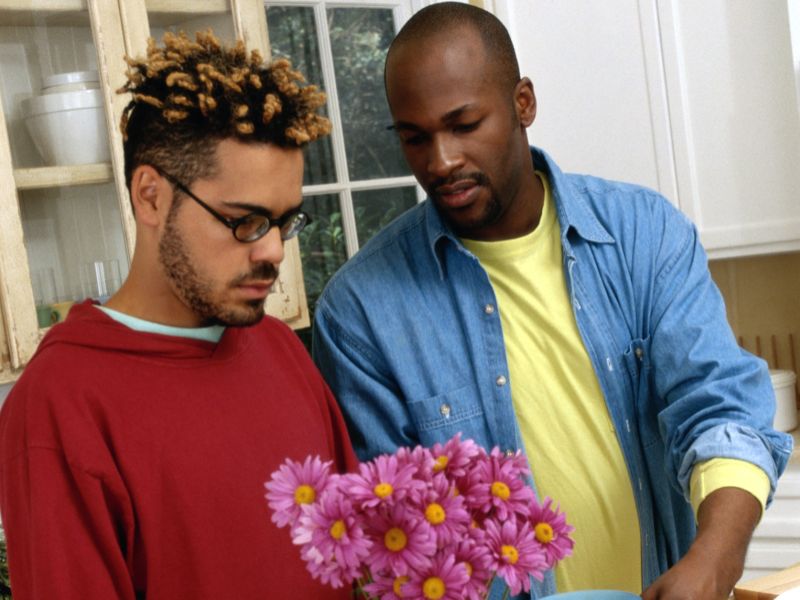 Robert Preidt
May 13, 2019
Heated political debate about the rights of marginalized groups might trigger increases in bullying, a new study says.
It found that homophobic bullying at California schools peaked before a statewide referendum to ban gay marriage (Proposition 8), but declined afte...