Patient Resources
Search Results
Results for search "
Pain

".
Health News Results -
207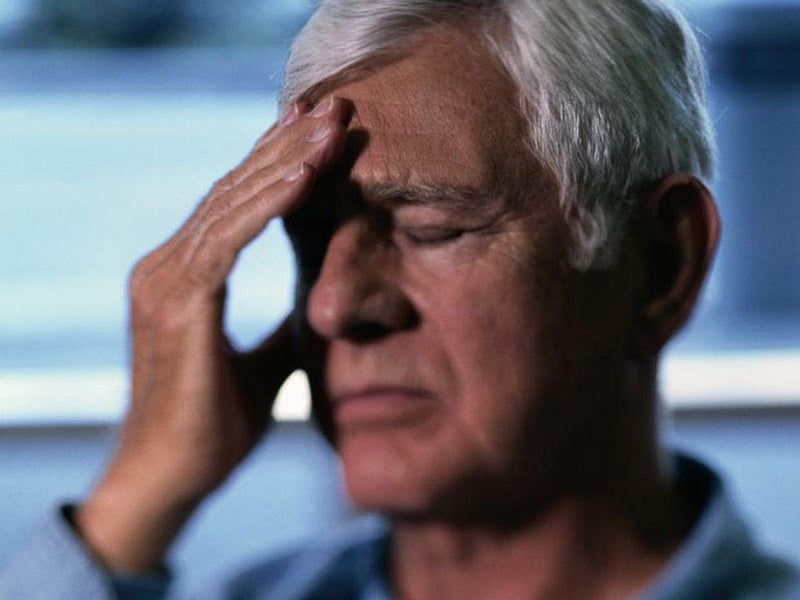 Robert Preidt
August 30, 2021
A number of symptoms are common among people who are newly diagnosed with multiple sclerosis, a patient survey shows.
Multiple sclerosis (MS) is an incurable disease in which the nerves' protective layers are damaged,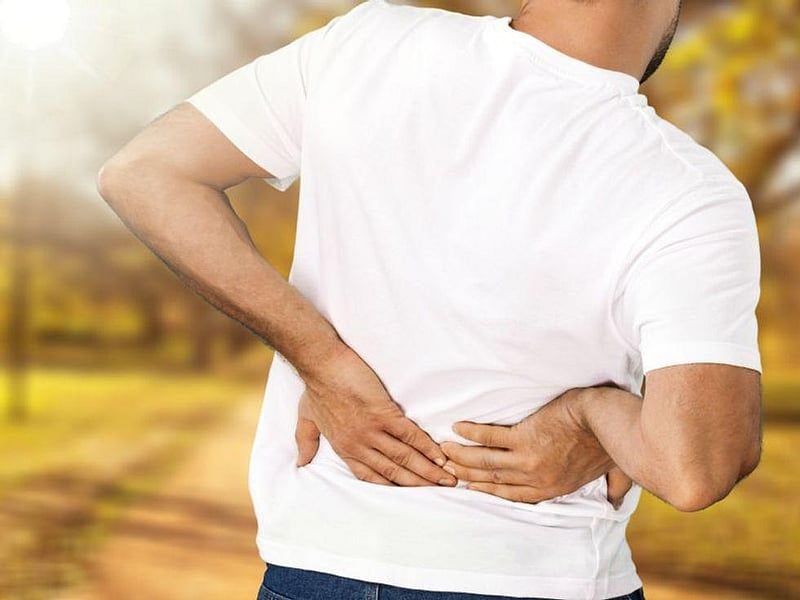 Amy Norton HealthDay Reporter
August 26, 2021
A new approach to spinal cord stimulation may drastically reduce chronic back pain, a small pilot study suggests.
The study, of 20 patients with stubborn low back pain, tested the effects of implanting electrodes near the spinal cord to stimulate it with "ultra-low" freq...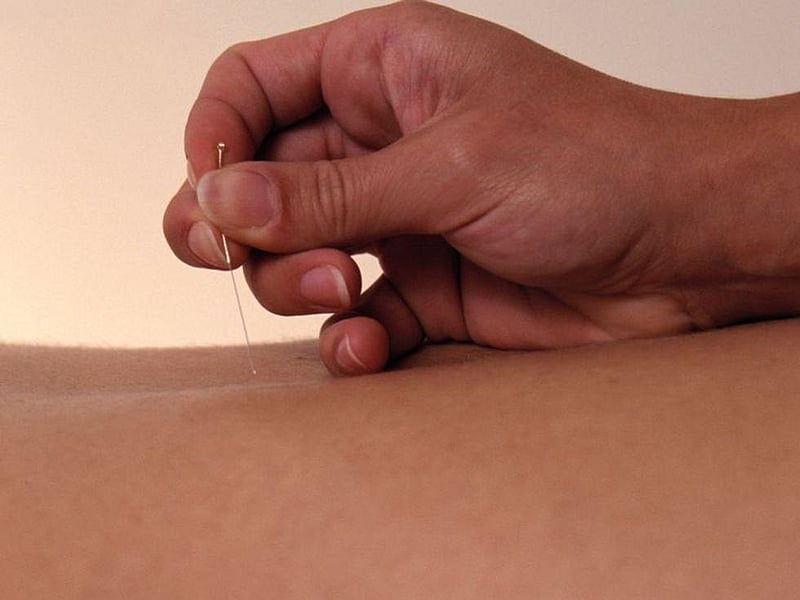 Amy Norton HealthDay Reporter
August 20, 2021
Men with chronic pain from prostate inflammation may get lasting relief from acupuncture, a new clinical trial finds.
At issue is a condition known as chronic prostatitis/chronic pelvic pain syndrome, in which the prostate gland becomes inflamed and nerves supplying the ...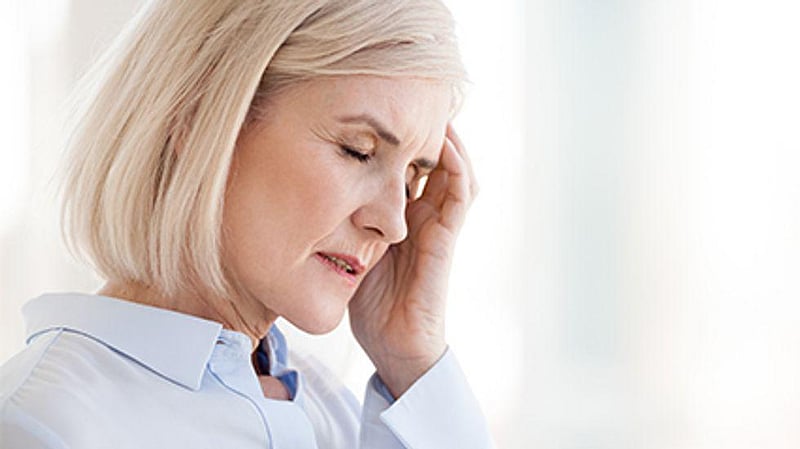 Amy Norton HealthDay Reporter
August 19, 2021
A new pill specifically designed to prevent migraines appears to do the job, a new clinical trial finds.
Atogepant cut patients' migraine days in half over 12 weeks of treatment, without causing serious side effects, the researchers said.
Experts said the drug, if ...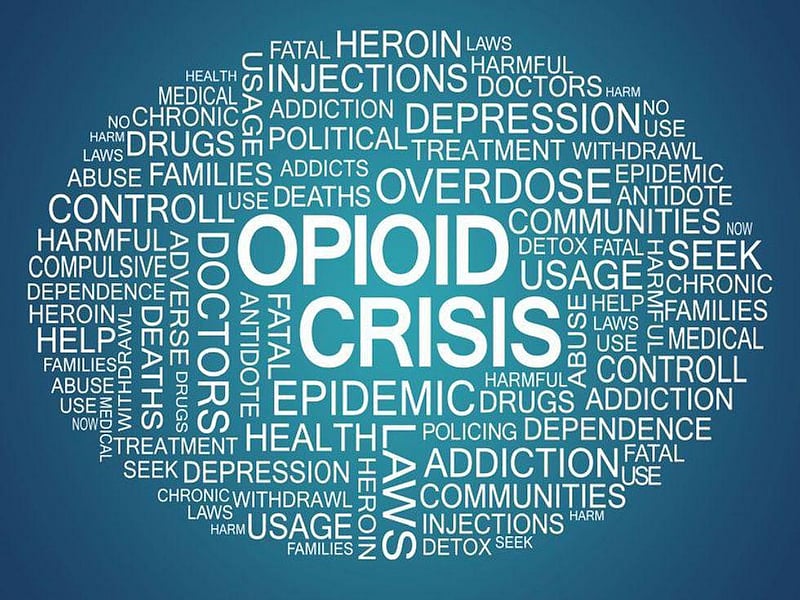 Robert Preidt
August 17, 2021
Five years after the U.S. Centers for Disease Control and Prevention retooled a guideline for prescribing opioid painkillers, research suggests the change is paying off.
With the United States in the grip of an opioid overdose epidemic, the CDC released an evidence-base...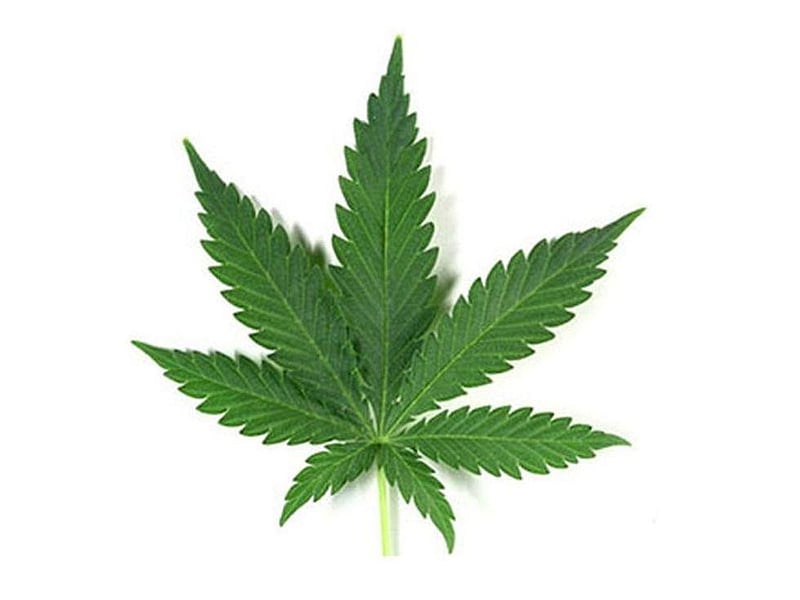 Robert Preidt
August 13, 2021
As legal use of marijuana expands, experts say U.S. cancer patients are still far less likely to use it than the general population.
That's the key finding from a new study based on data on smoking habits -- both tobacco and pot -- collected from nearly 20,000 people bet...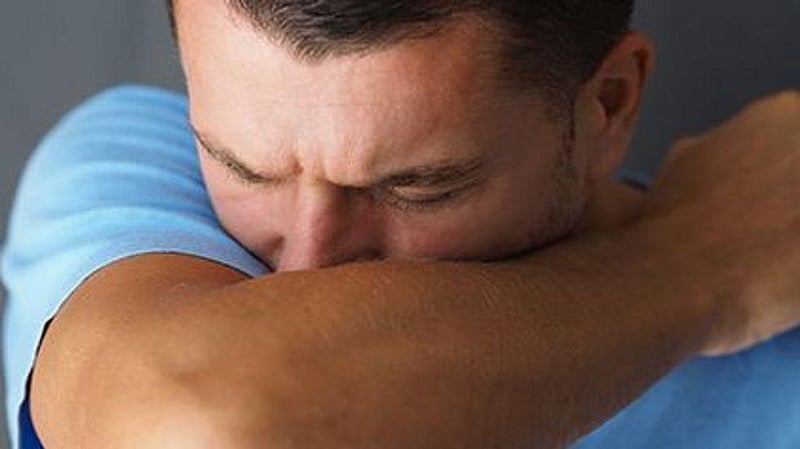 Robert Preidt
August 4, 2021
Air pollution could cause sinus misery, new research suggests.
Specifically, tiny particulate air pollution (known as PM2.5) could contribute to chronic rhinosinusitis, a condition in which the sinuses get infected or irritated, become swollen, are severely congested and...
Steven Reinberg
July 29, 2021
There's much Americans may disagree on, but many share one thing in common: chronic pain.
More than half of U.S. adults suffer from pain, with backs and legs the most common sources, according to researchers from the U.S. Centers for Disease Control and Prevention's Nati...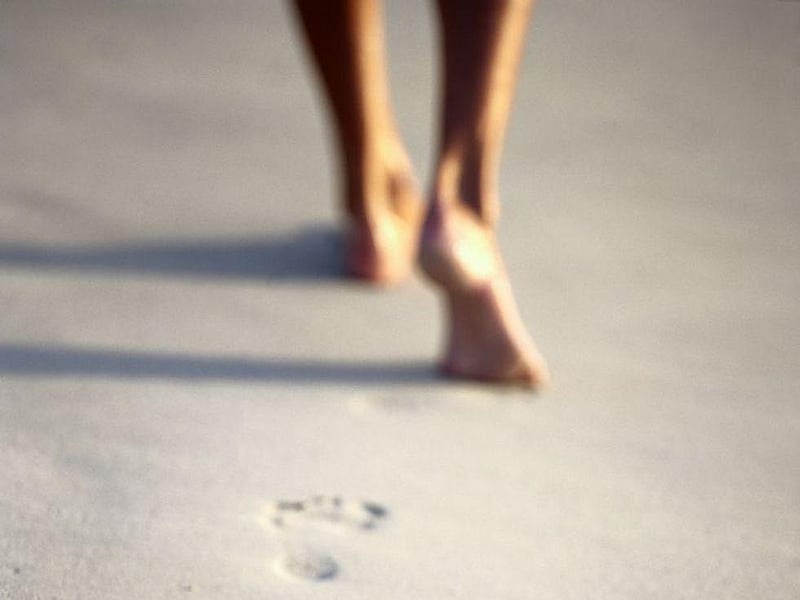 Alan Mozes HealthDay Reporter
July 20, 2021
A treatment commonly used to tackle an often painful Achilles tendon condition doesn't actually work, British researchers warn.
At issue is "Achilles tendinopathy," a degenerative wear-and-tear disease that affects the critical tissue linking calf muscles to the heel.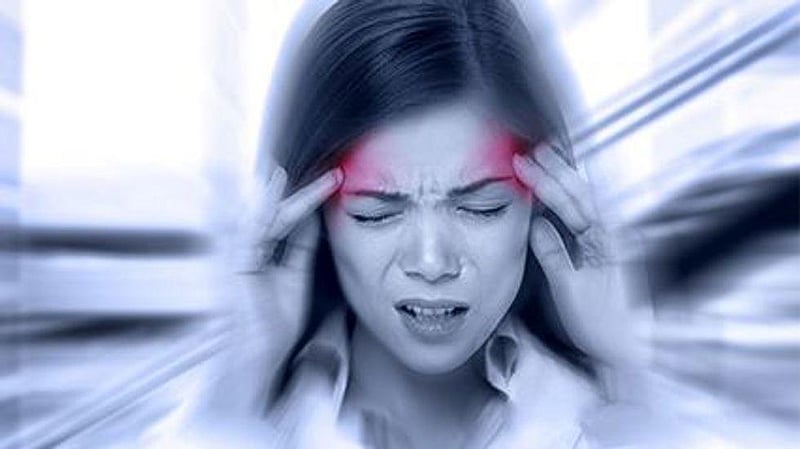 Robert Preidt
July 19, 2021
The causes of a type of excruciating headache known as cluster headaches aren't clear, but heredity is known to play a role. Now, genetic factors associated with cluster headaches are under investigation as scientists search for more effective treatments.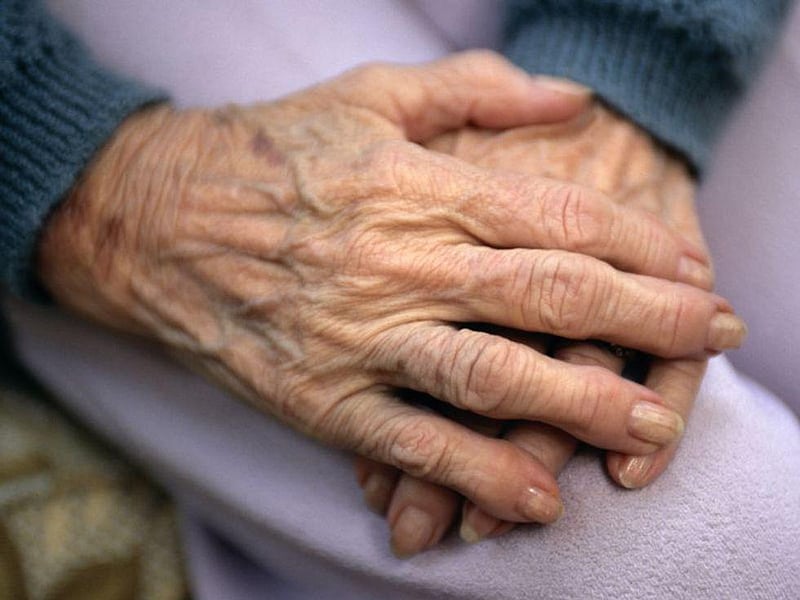 Robert Preidt
July 19, 2021
What's better -- a long life or quality of life?
New research suggests that people balance both when thinking about their desired life span, and fears of suffering dementia or chronic pain in old age tend to limit how long they want to live.
"Dementia tops the li...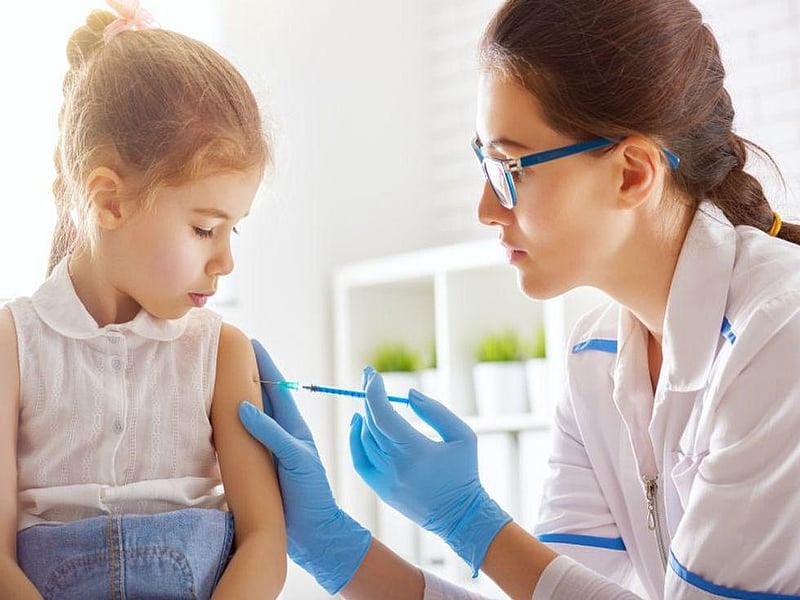 Robert Preidt
July 14, 2021
What's the best way to help your young child handle the stress of getting shots? New research claims that perfectly timed encouragement makes all the difference with vaccinations.
"What we found is that in the first minute after the needle, the more parents said coping-p...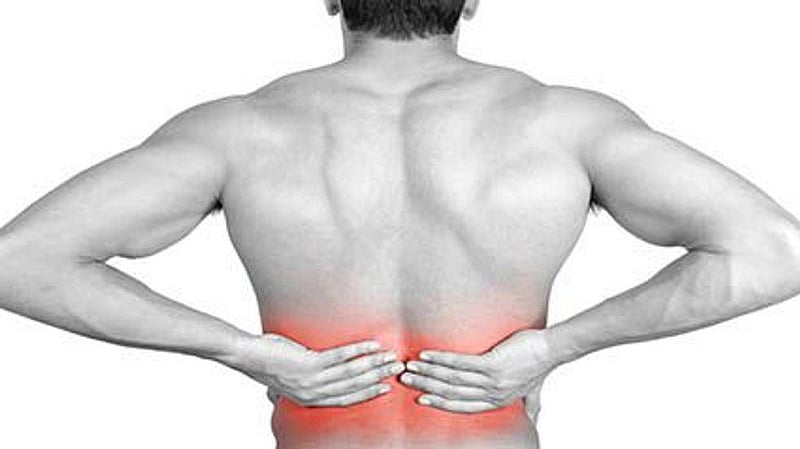 Alan Mozes HealthDay Reporter
July 9, 2021
Although tens of millions of Americans turn to muscle relaxants for lower back pain relief, a new Australian review finds little evidence that such drugs actually work.
That's the conclusion of a deep-dive into 31 prior investigations, which collectively enlisted more th...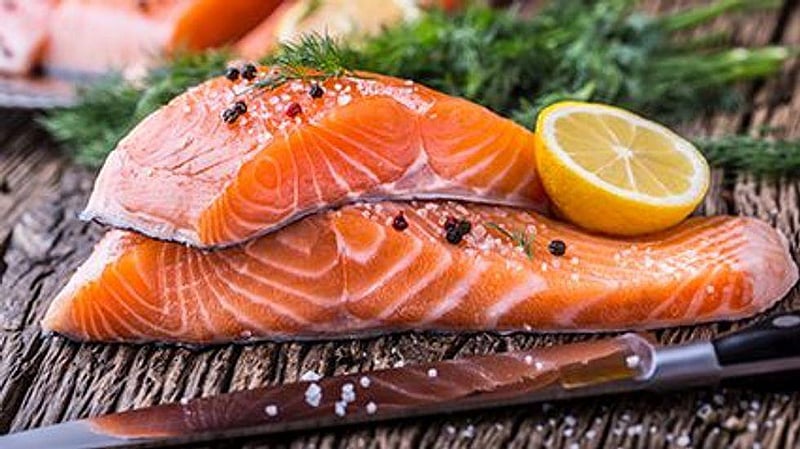 Steven Reinberg HealthDay Reporter
July 6, 2021
Eating lots of fatty fish and cutting out polyunsaturated fats may reduce the frequency and intensity of migraines, a new study suggests.
Omega-3 fatty acids from fish like tuna, salmon, bluefish and mackerel may help manage migraine, especially in tandem with eliminatin...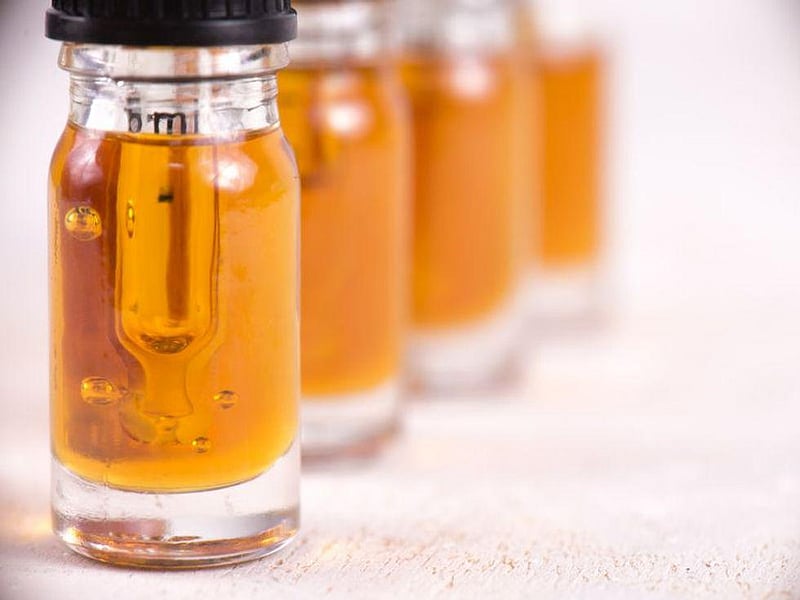 Cara Murez HealthDay Reporter
June 30, 2021
Could the answer to easing the tough-to-treat chronic pain and fatigue of fibromyalgia be found in edibles and other products containing CBD?
A new study from Michigan Medicine examined whether people using potentially addictive painkillers like opioids could get relief ...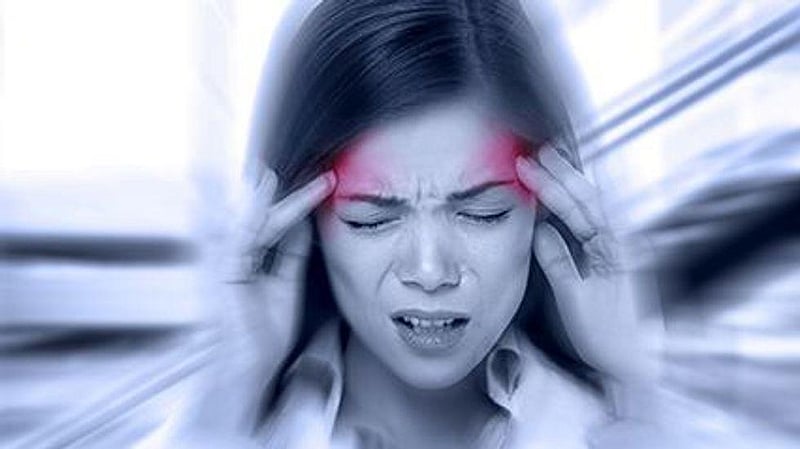 Amy Norton HealthDay Reporter
June 16, 2021
A new research review offers good news for migraine sufferers: There are more pain-relieving options than ever.
In an analysis of over 100 published studies, researchers found that several drug classes showed good evidence they ease the pain of a migraine-in-progress.
Ernie Mundell and Robin Foster HealthDay Reporters
June 15, 2021
Suffering through a case of COVID-19 unleashed a host of other health problems in hundreds of thousands of Americans participating in the largest study yet of the long-term effects of coronavirus infection.

Tracking the health insurance records of nearly 2 million p...
Denise Mann HealthDay Reporter
June 15, 2021
Just a fraction of older Americans with arthritic knees try physical therapy, pain-relieving injections or other more conservative measures before undergoing knee replacement surgery, new research shows.
And this may be driven by what type of doctor they see to treat the...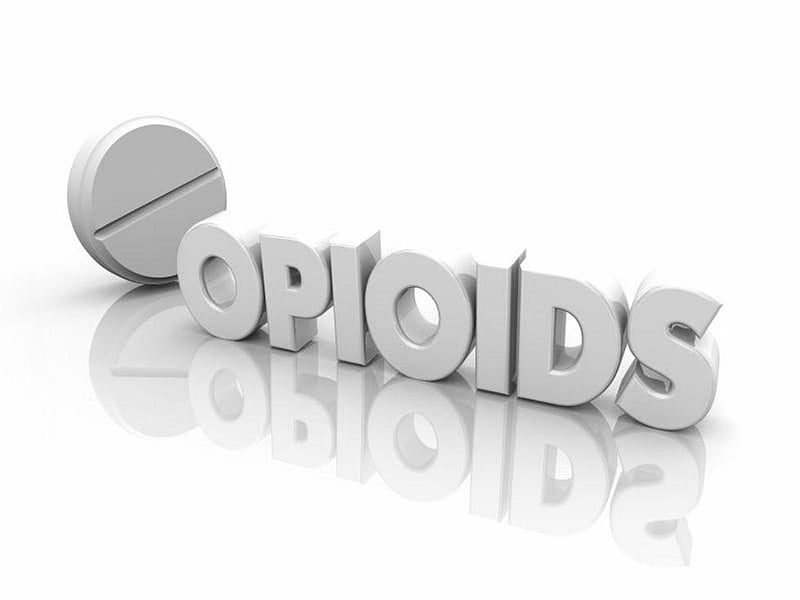 Robert Preidt
June 14, 2021
Many patients who are prescribed opioids after surgery could get the same level of pain relief with non-opioid alternatives such as ibuprofen or acetaminophen without the risk of addiction, researchers say.
"Opioids have been a routine part of postsurgical pain care for ...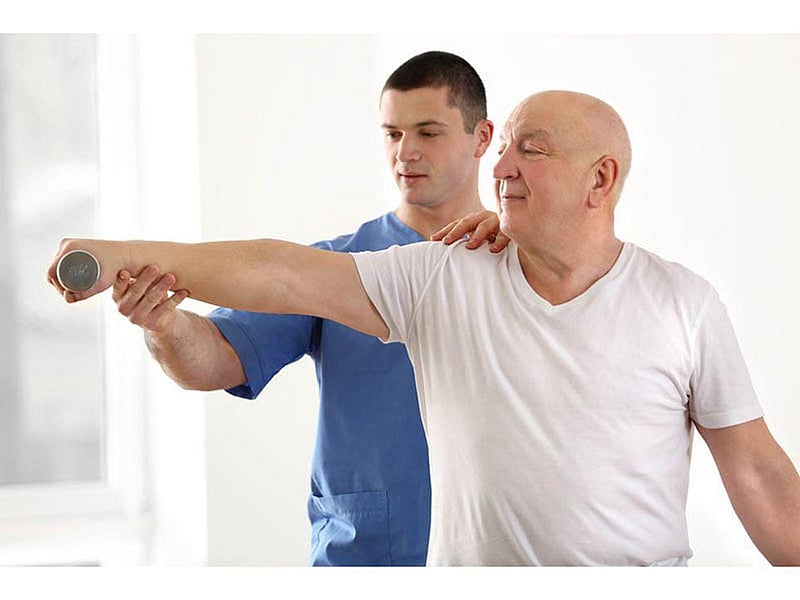 Robert Preidt
June 2, 2021
U.S. adults with cerebral palsy aren't getting adequate physical therapy, according to a new study.
While they're more likely than other adults in community-living situations to have debilitating pain from musculoskeletal disorders, those with cerebral palsy receive sign...
Alan Mozes HealthDay Reporter
May 26, 2021
As a means of providing long-term relief from chronic pain, flotation tanks simply don't hold water, new research reveals.
Nearly 100 people plagued by longstanding pain underwent "flotation restricted environmental stimulation therapy" (REST), and the results were disap...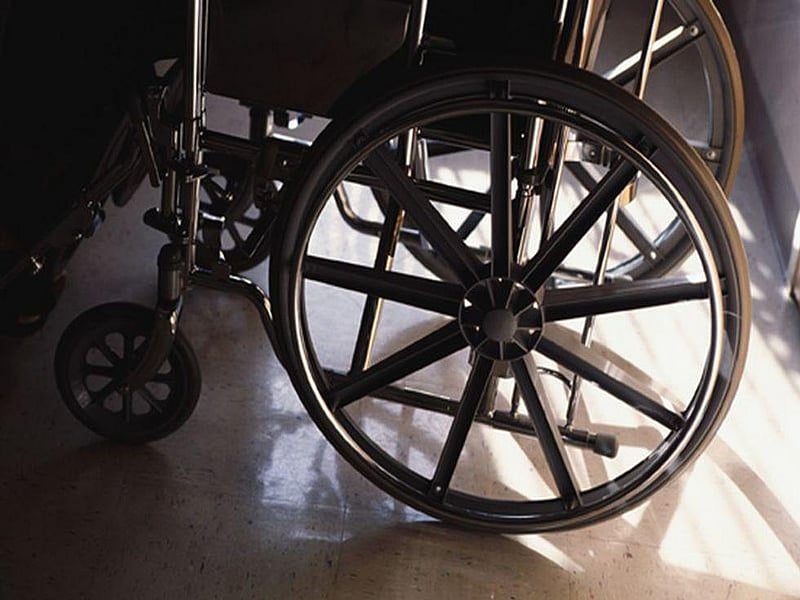 Steven Reinberg HealthDay Reporter
May 26, 2021
People with spinal cord injuries can overwork their shoulders as they move about in a wheelchair, and that often leads to chronic shoulder pain.
However, a small study suggests that an injection of the patient's own fat cells can help ease the pain.
The injected ce...
Amy Norton HealthDay Reporter
May 10, 2021
When young women land in the emergency room with chest pain, they wait longer and get less treatment than their male counterparts, a preliminary study finds.
Using a federal survey of U.S. hospitals, researchers found that younger women with chest pain were treated less ...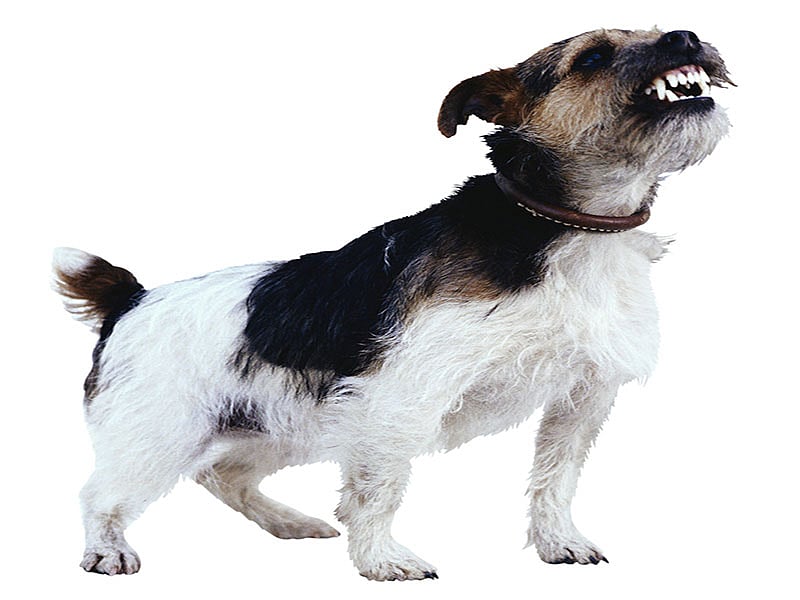 Robert Preidt
May 7, 2021
That growling dog may actually be terrified of you.
Fear and age-related pain are among the reasons why dogs are aggressive toward people, a new study suggests.
The findings could help two-legged folks better understand and prevent aggressive behavior, such as grow...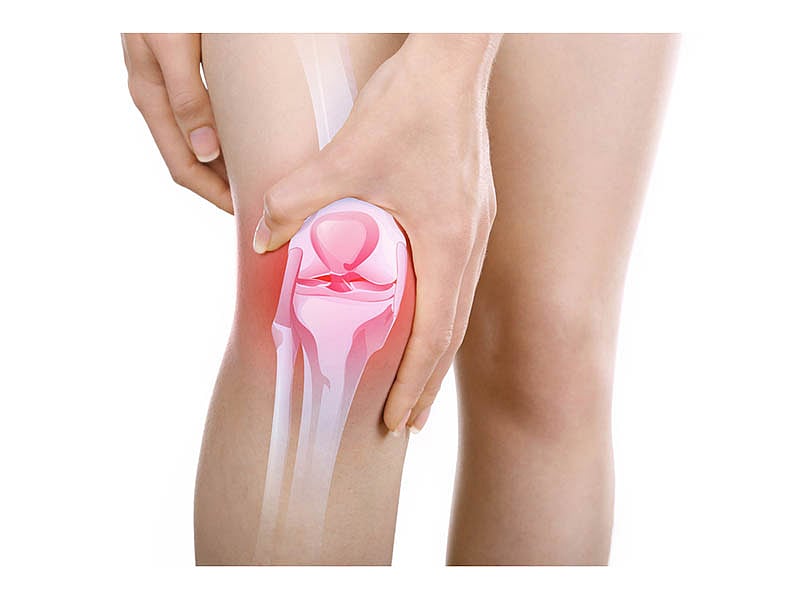 Robert Preidt
May 5, 2021
Older women with low levels of vitamin D may have more pain after total knee replacement than those with adequate levels of the nutrient, a new study suggests.
Vitamin D is an important part of a healthy diet, and its benefits include protecting against bone disease and ...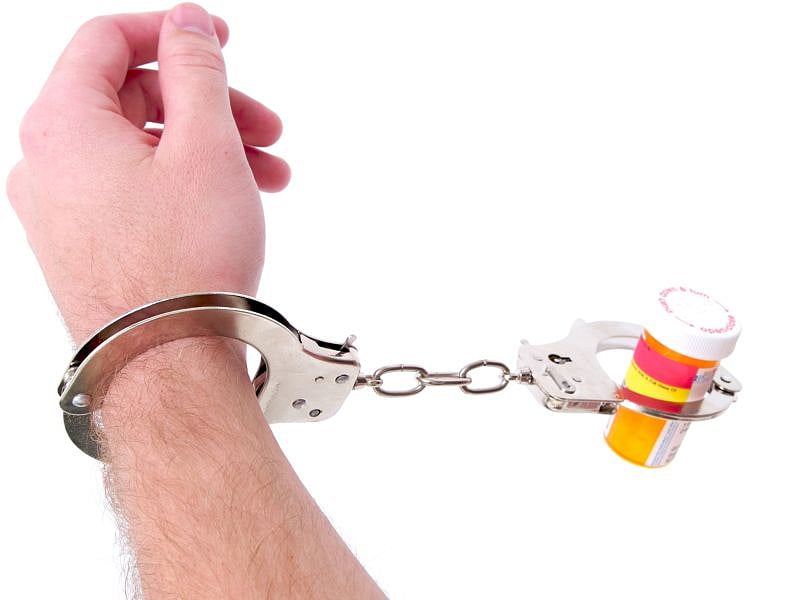 Robert Preidt
May 3, 2021
Getting a prescription for an opioid painkiller from your dentist could put you or your family at risk for an overdose, a new study warns.
The finding is based on an analysis of data from 8.5 million Americans who had teeth pulled or 119 other types of dental work betwee...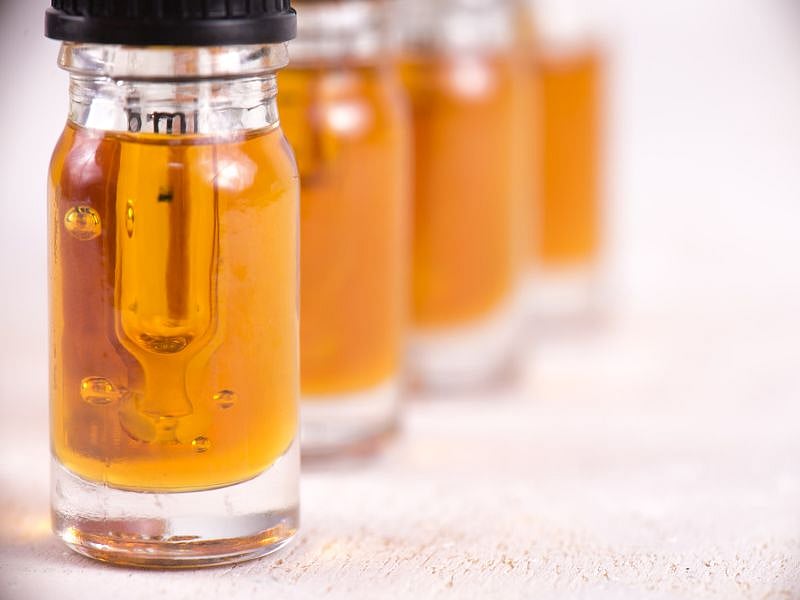 Denise Mann HealthDay Reporter
April 29, 2021
CBD is all the rage, and millions of people are turning to it for a host of reasons, including pain relief.
But despite CBD's popularity and widespread use, new research finds it's actual benefits are less clear.
The bottom line? CBD -- and your expectations about ...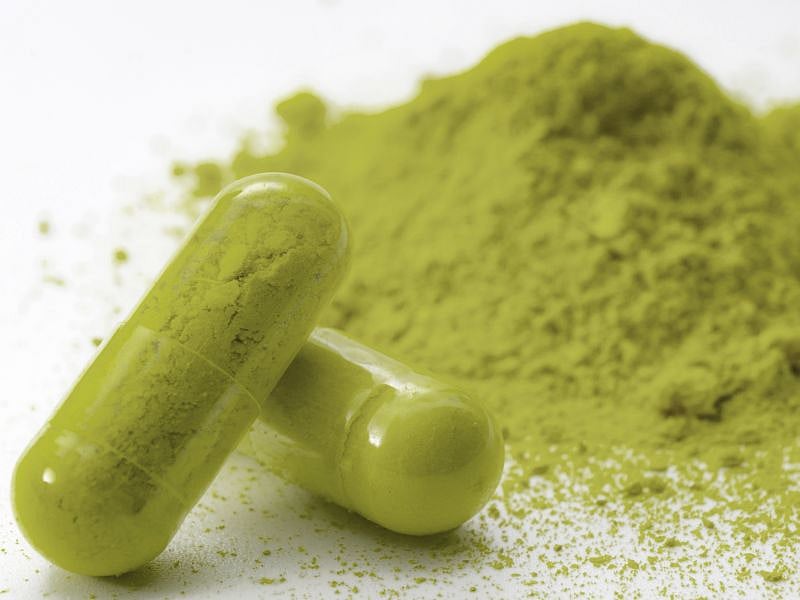 Robert Preidt
April 29, 2021
Herbal kratom is used by less than 1% of the U.S. population, but the rate is much higher among those who misuse opioid painkillers, a new study finds.
Kratom is used to manage pain and opioid withdrawal. However, it carries the risk of addiction and harmful side effects...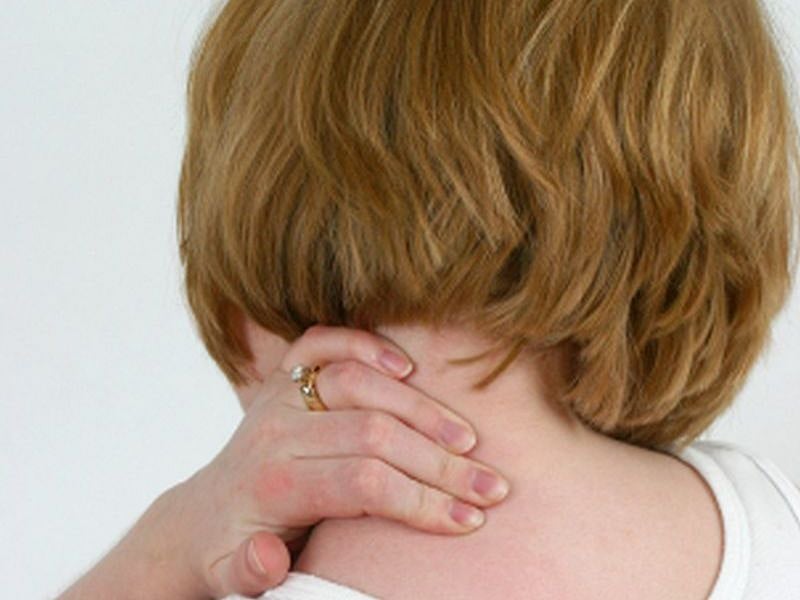 Robert Preidt
April 26, 2021
Neck pain? Poor posture can cause it, but may not be the only reason why, new research suggests.
Lifestyle is a key culprit -- particularly long periods of time spent hunched over handheld devices or working on computers. So a team at Texas A&M University set out to lear...
Alan Mozes HealthDay Reporter
April 21, 2021
As if the headaches and stuffy nose aren't bad enough, chronic sinus trouble often leaves patients foggy-headed and depressed. Now, new research suggests one possible reason why: Sinusitis may trigger changes in brain activity.
"Chronic sinusitis is incredibly common," ...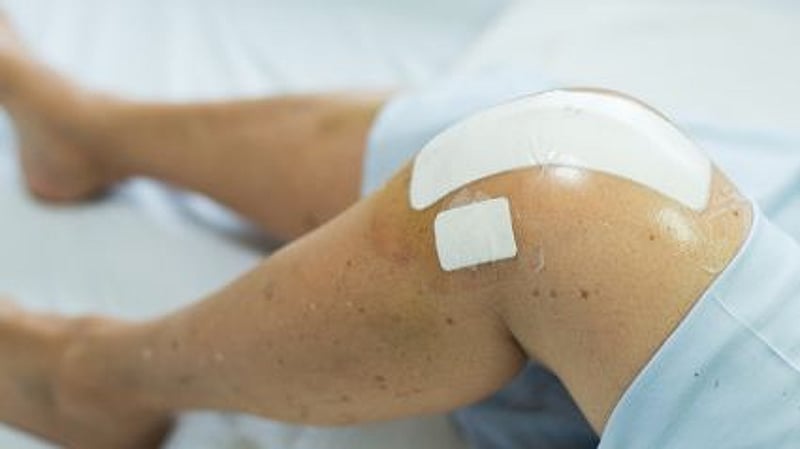 Sarah D. Collins HealthDay Reporter
April 21, 2021
An emerging technology could zap your post-op pain away -- little or no opioids needed.
The technique is called percutaneous peripheral nerve stimulation. It involves inserting a small wire next to a nerve and using a stimulator to deliver a mild electrical current to th...
In news that should reassure many pregnant women, having an epidural during childbirth won't increase the child's risk of autism, researchers report.
The new findings refute a widely criticized 2020 study that said epidurals were associated with a 37% higher risk of auti...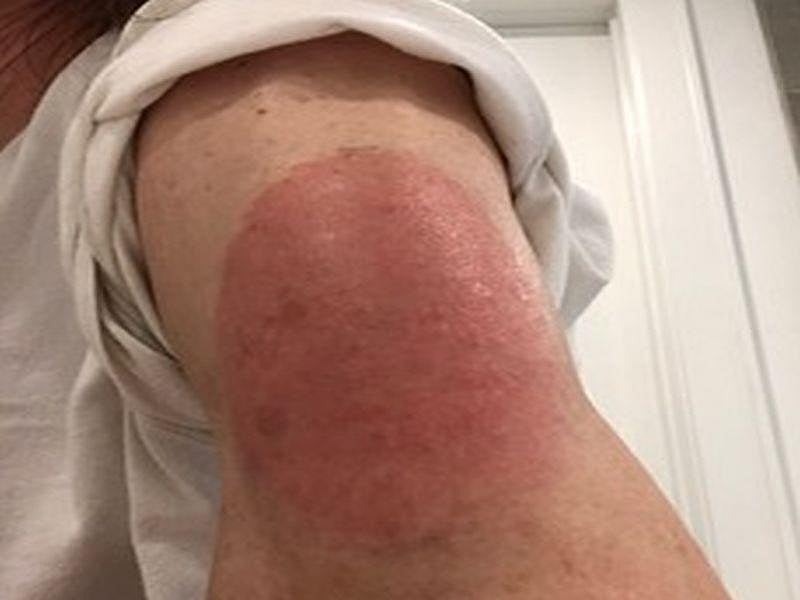 Serena McNiff HealthDay Reporter
April 15, 2021
Dermatologists liken skin to a window that can reveal what is going on inside the body, and a rash that sometimes follows a COVID-19 vaccine is one example.
When you get the shot, your immune system activates, preparing to recognize and fight off the virus in the future....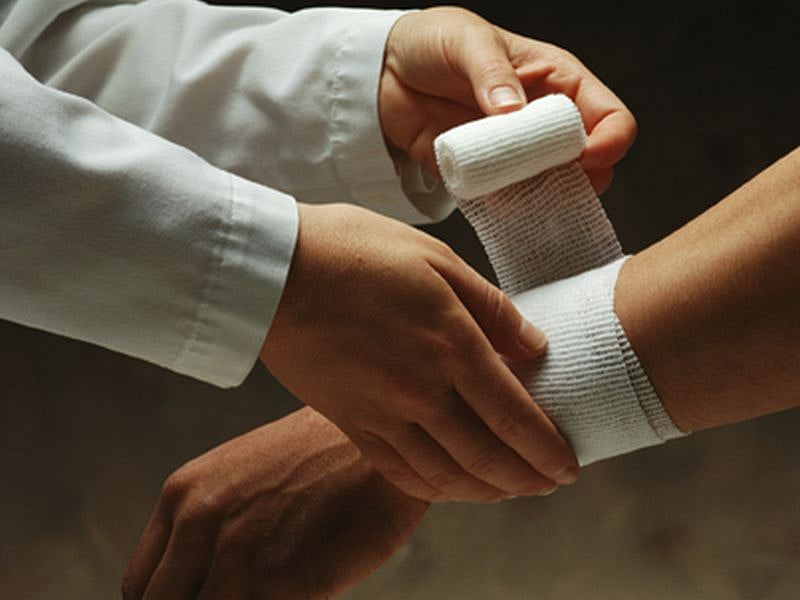 Robert Preidt
April 8, 2021
In a discovery that shows carpal tunnel syndrome doesn't strike just office workers, researchers report that people who work in construction or manufacturing have a higher risk of carpal tunnel syndrome than those with desk jobs.
Why the higher rates of injury among manu...
Alan Mozes HealthDay Reporter
April 7, 2021
Fast-paced walking is painful for the millions of people with peripheral artery disease (PAD). But new research shows that a slower, pain-free pace won't cut it if improvement in mobility is the goal.

The study included more than 300 of the roughly 8.5 million Ameri...
Serena McNiff HealthDay Reporter
March 31, 2021
In January, the coronavirus swept through Brian and Maria Padla's family of seven in Philadelphia, starting with their oldest daughter, 16, and then infecting Brian, Maria, and their four younger children.
The virus seemingly came and went without much fanfare for the fa...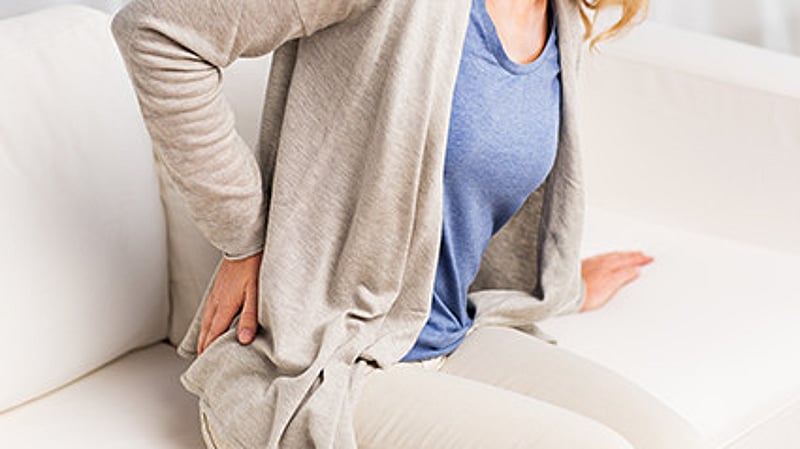 Robert Preidt
March 30, 2021
There's no cure for endometriosis, but women have several treatment options for the painful condition, an expert says.
With endometriosis, tissue that normally lines the inside of the uterus grows outside of it, where it can reach the fallopian tubes, ovaries, bowel, bla...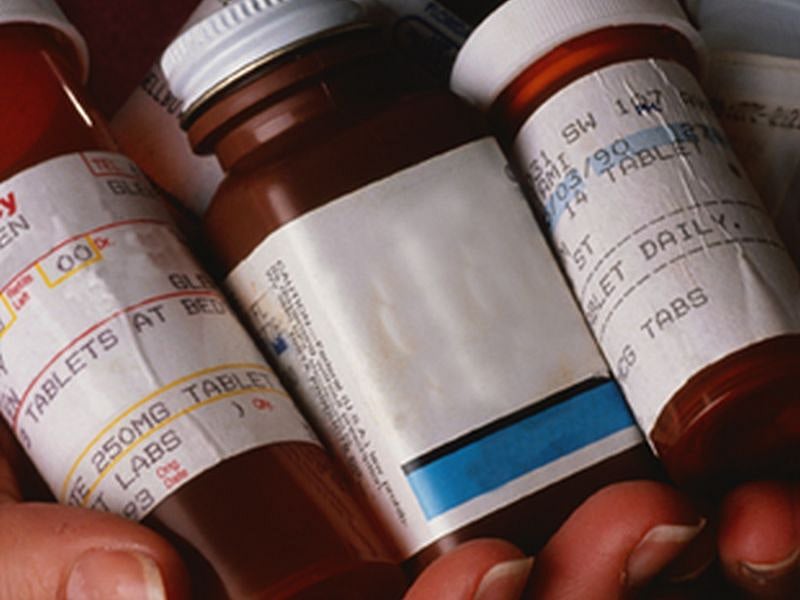 Robert Preidt
March 26, 2021
Using cellphones to track patients' painkiller use, a new study found more than 60% of opioid painkillers prescribed to surgical patients after their procedures went unused.
That has implications for the ongoing epidemic of opioid misuse in the United States, where unuse...
Alan Mozes HealthDay Reporter
March 22, 2021
For those who suffer painful arthritis in their aging knees, new research suggests a noninvasive treatment might deliver lasting relief.
Called genicular artery embolization, the roughly two-hour catheter treatment involves a once-and-done injection of tiny hydrogel part...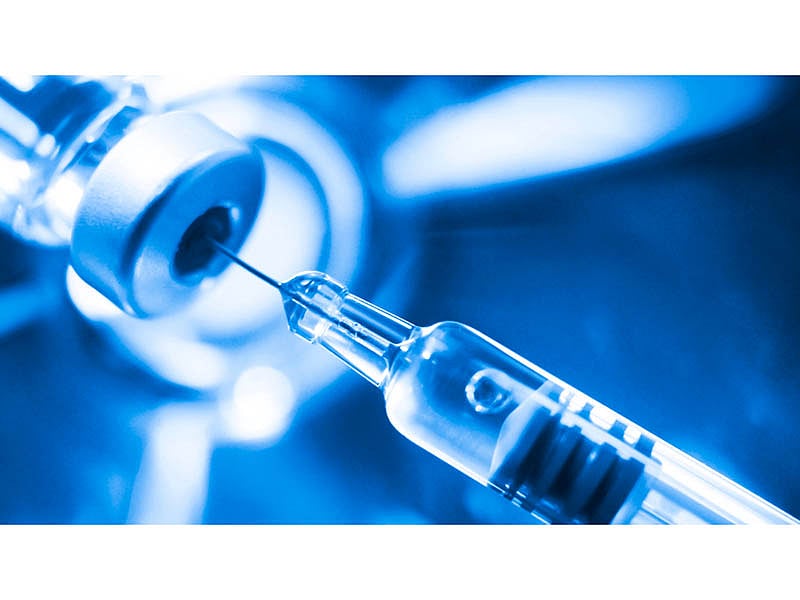 Ernie Mundell HealthDay Reporter
March 17, 2021
For many, it's like emerging suddenly from a long, dark tunnel.
Some people who've been laid low for months by so-called "long haul" symptoms after a coronavirus infection say that within days of getting their COVID-19 vaccine, those symptoms nearly disappeared.
Sp...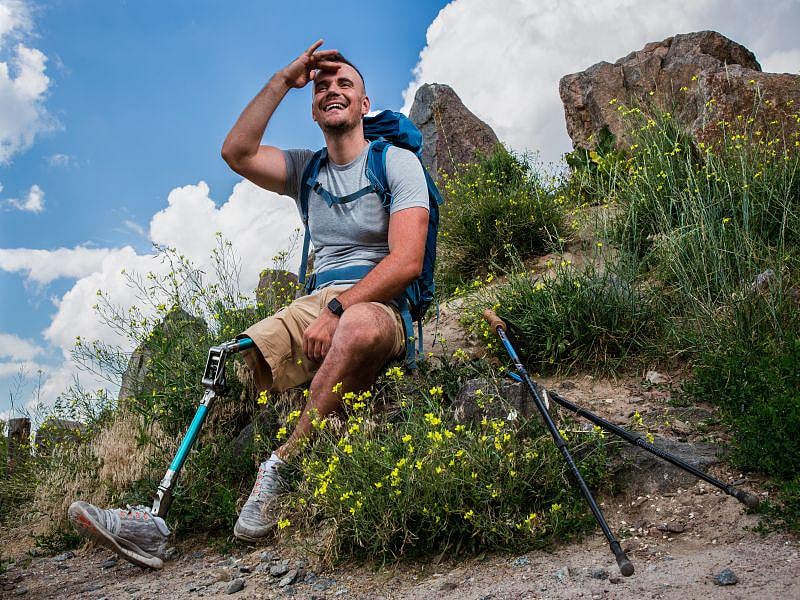 Cara Murez HealthDay Reporter
March 9, 2021
A new type of surgery offers amputees better control of muscles that remain after surgery, and of their prosthetic limbs, its inventors say.
The standard surgical approach to amputation has changed little since the American Civil War, according to developers of the new a...