Patient Resources
Search Results
Results for search "
Hospitals

".
Half of the breast cancer patients who received an experimental form of immunotherapy showed measurable tumor shrinkage, researchers say.
The economic burden of COVID-19 is especially high in people aged 65 years or older, particularly for people of color, researchers find.
Health News Results -
393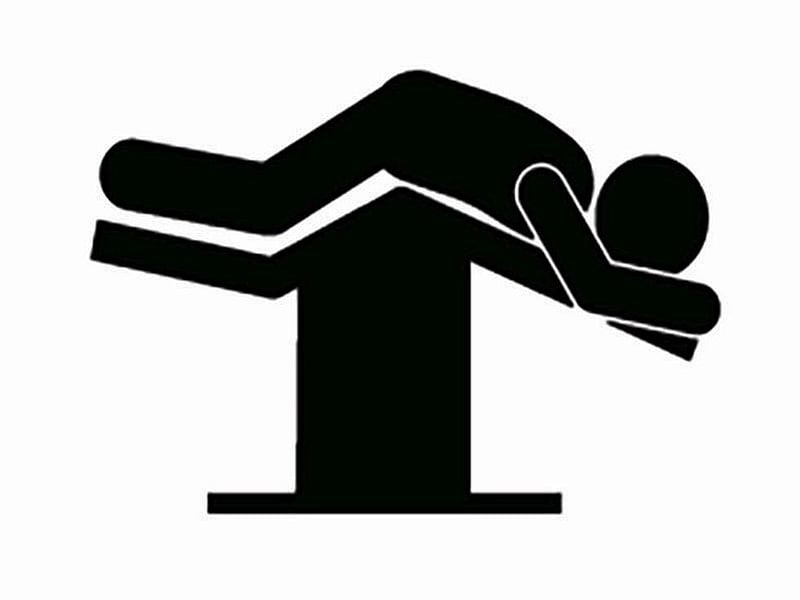 Consumer news
March 24, 2022
Lying facedown may improve breathing in COVID-19 patients who are awake, but many can't stay in a prone position long enough to reap the benefit, a new study finds.
Prone positioning is standard for patients with severe acute respiratory distress syndrome (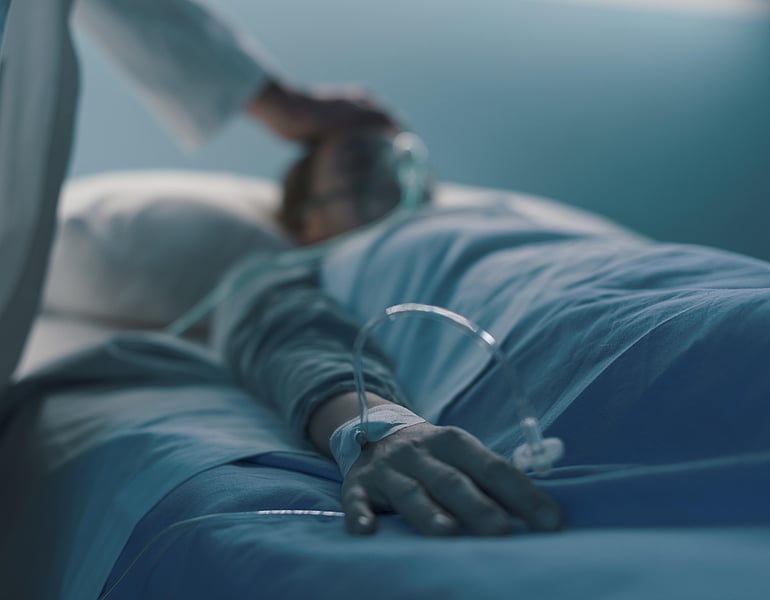 Dennis Thompson
March 21, 2022
You've probably seen an infusion pump, even though the name might make it sound like a mysterious piece of medical technology.
These devices govern the flow of IV medications and fluids into patients. They help deliver extra fluids to people in the emergency room, admini...
In yet another sign that severe COVID-19 is tough to recover from, a new study shows that some survivors who required mechanical ventilation take days or even weeks to regain consciousness after sedation is halted and their breathing tube is removed.
For the study, the r...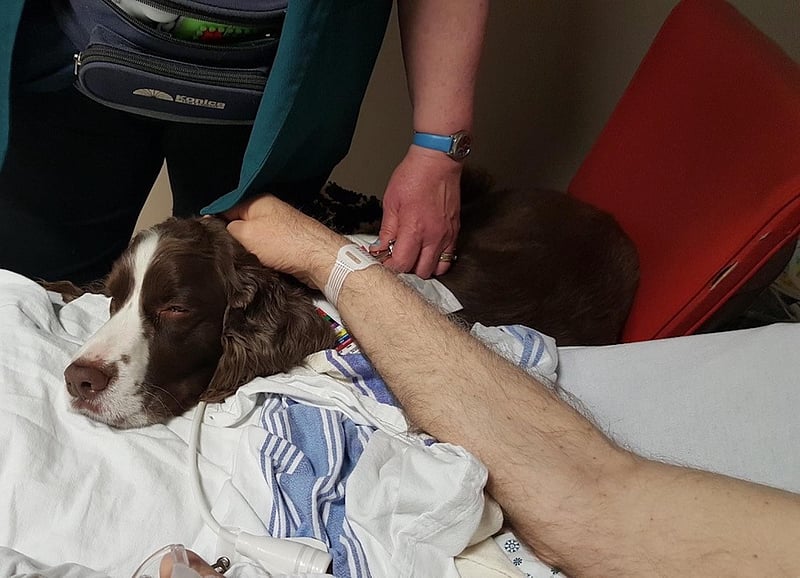 A day that includes a trip to the emergency room is probably a high-stress one, but man's best friend could help you cope, new research finds.
The study found a reduction in pain, anxiety and depression that ranged from 43% to 48% in patients who were treated with a visi...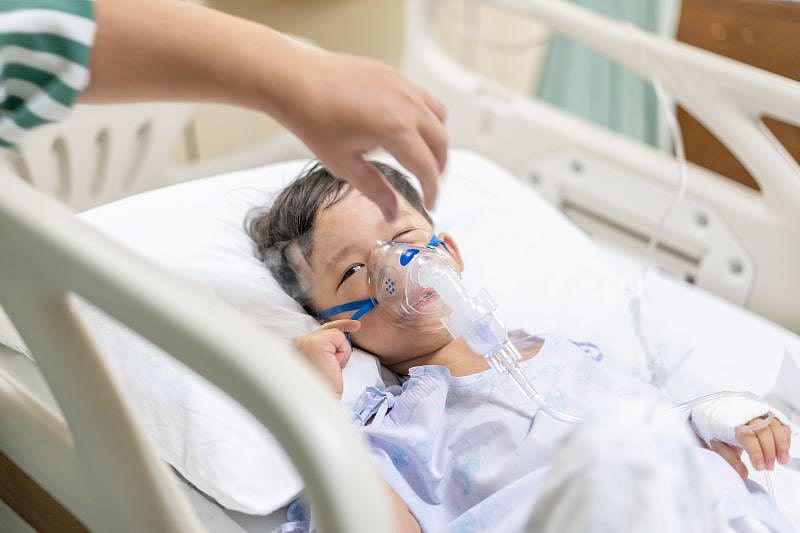 Pfizer Inc. announced Tuesday that it has launched a Phase 2/3 clinical trial of its COVID antiviral pill known as Paxlovid in children ages 6-17.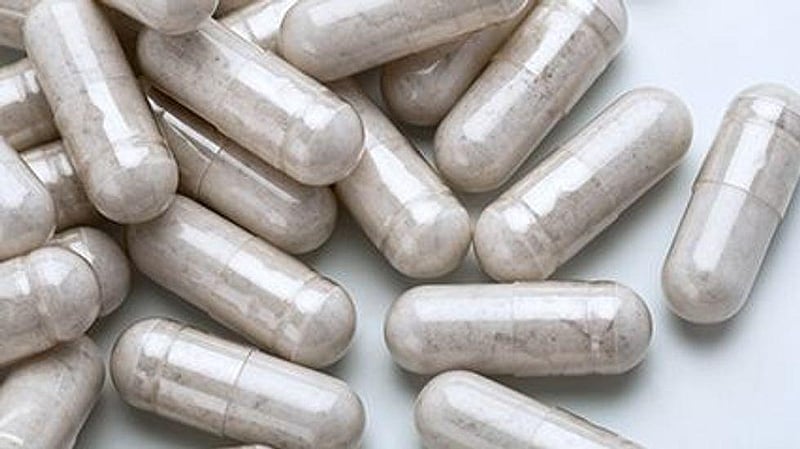 Remember when everyone was downing zinc supplements at the beginning of the pandemic, in hopes of guarding against a severe case of COVID-19?
New research suggests that folks may have wasted t...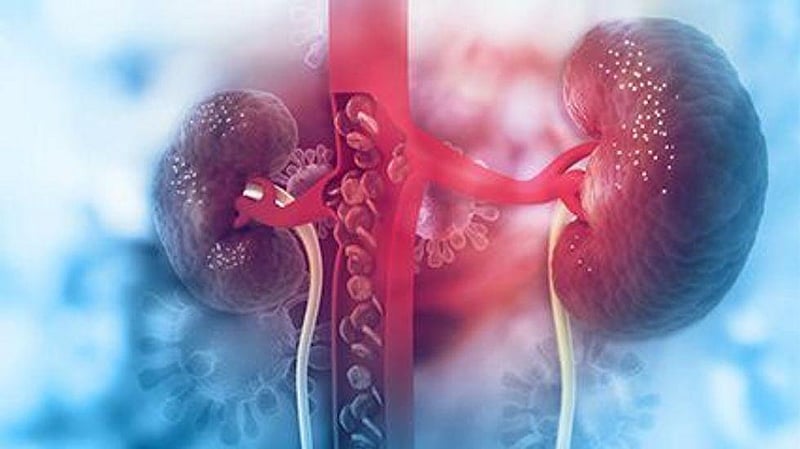 "Rogue antibodies" that seem to trigger severe blood clotting and illness in COVID-19 patients have been identified by scientists.
Their analysis of blood samples from 244 patients hospitalized for COVID-19 revealed circulating antiphospholipid antibodies, which are auto...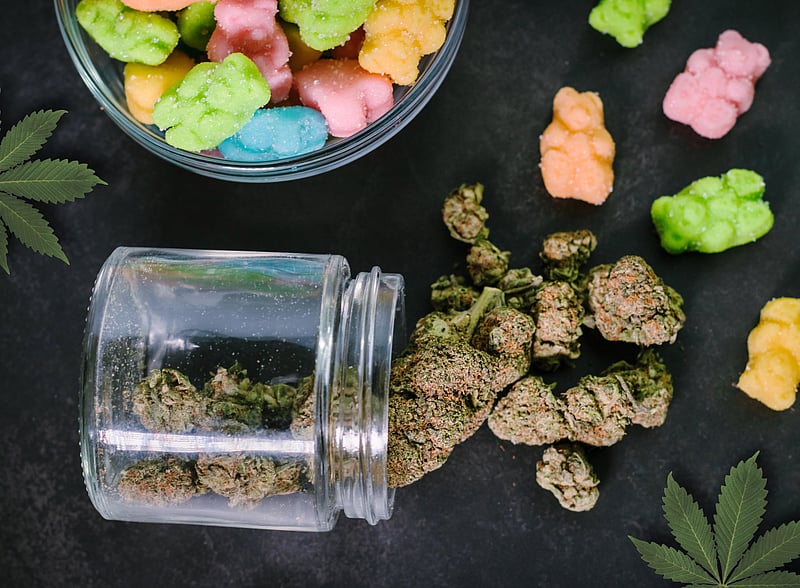 Edibles. In adults, they can be used recreationally or to help manage pain, nausea and anxiety. But these THC-loaded products, often sold as gummies, cookies and brownies, have fueled a four-year increase in the number of emergency calls for young children who mistakenly think...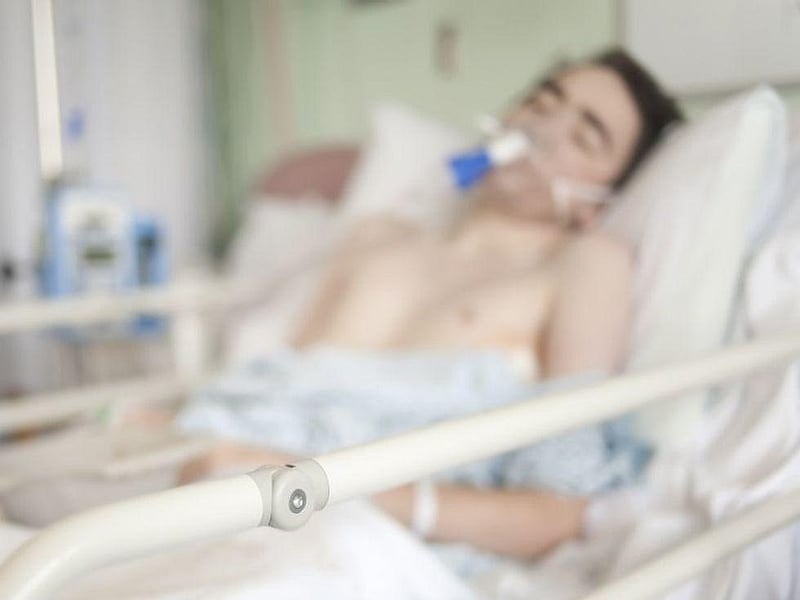 Omicron COVID-19 patients are younger and have more breakthrough infections, a new study finds. But people infected with Omicron are also less likely to be hospitalized or need intensive respiratory support than those who'd gotten the earlier Alpha and Delta variants.
Th...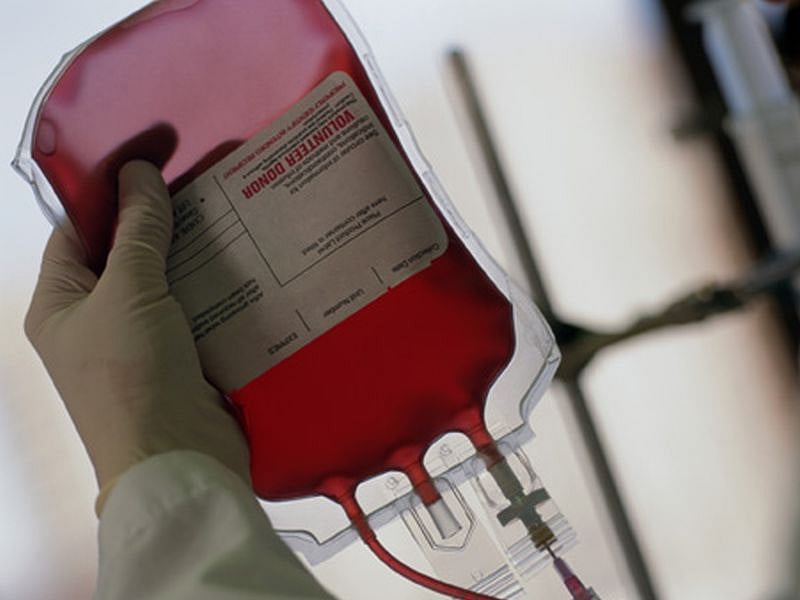 Robert Preidt
February 4, 2022
The American Red Cross is pleading for donors as it grapples with its worst blood shortage in more than a decade.
The shortage poses a risk to patient care because doctors are forced to make decisions about which patients receive blood transfusions and which ones must wa...
Steven Reinberg
February 3, 2022
Following a bout of severe COVID-19, some children suffer lasting neurological complications, part of a rare condition called multisystem inflammatory syndrome in children (MIS-C), a new study finds.
The ne...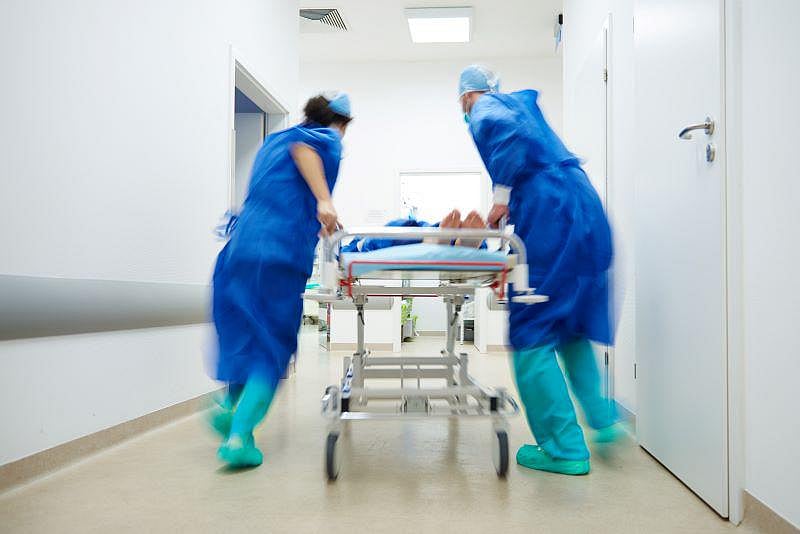 Robert Preidt
February 3, 2022
Nine in 10 Americans -- 91% -- live within an hour of lifesaving stroke care, researchers say.
That's up from about 80% a decade ago, due to an increase in hospitals with specialized staff, tools and resources, as well as expanded use of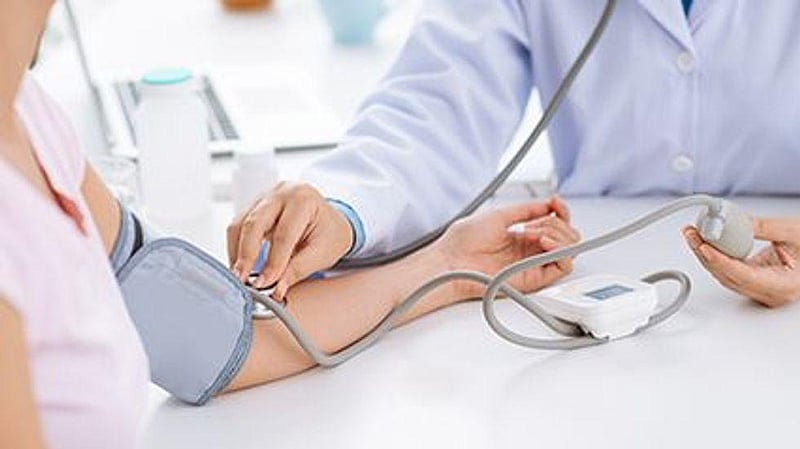 Robert Preidt
February 1, 2022
Hospitalizations for dangerously high blood pressure more than doubled in the United States from 2002 to 2014, new research shows.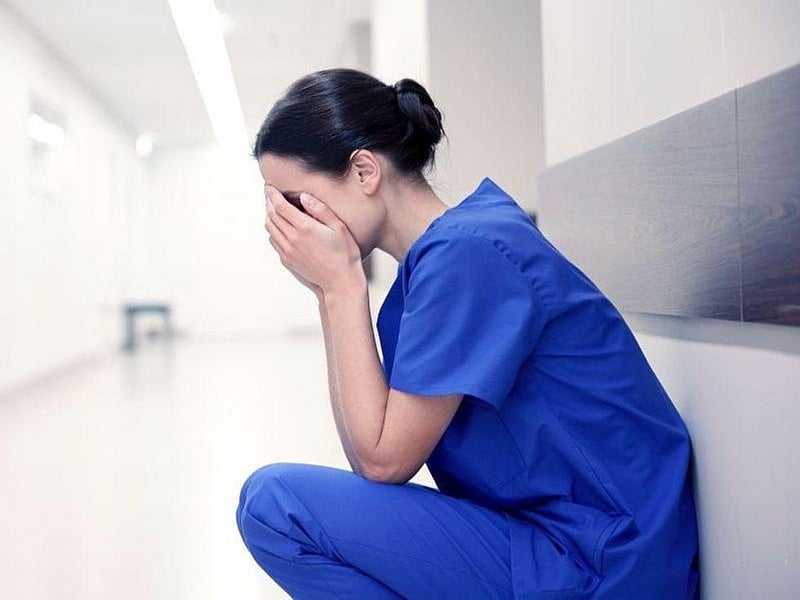 Dennis Thompson HealthDay Reporter
January 26, 2022
U.S. hospitals continue to reel from the pressure posed by the ongoing pandemic, facing critical workforce shortages and rising labor costs that amount to a "national emergency," hospital executives say.
Nearly 1,400 hospitals -- 31% of the nation's total -- are on the v...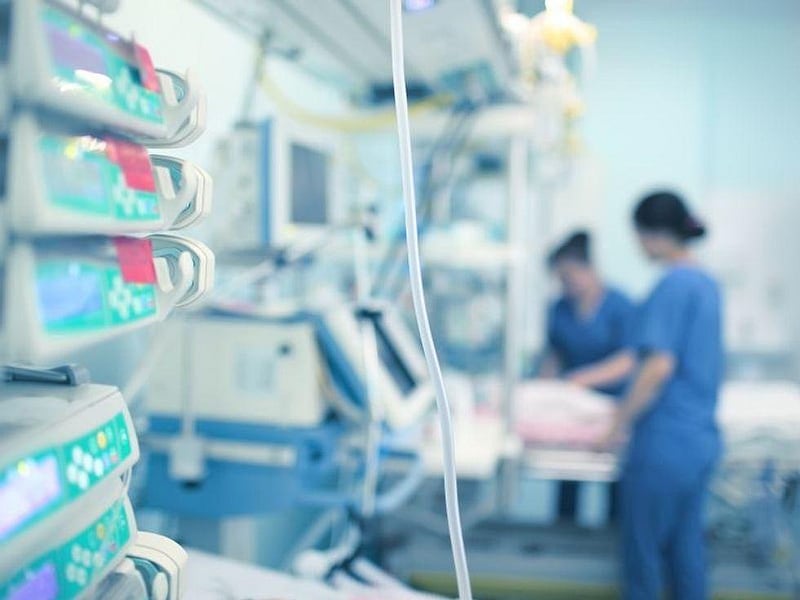 Amy Norton HealthDay Reporter
January 26, 2022
People hospitalized for COVID-19 are not necessarily out of the woods once they're discharged: Many land in the hospital again in the months afterward, a large U.K. study finds.
The researchers found that in the 10 months after leaving the hospital, COVID-19 patients wer...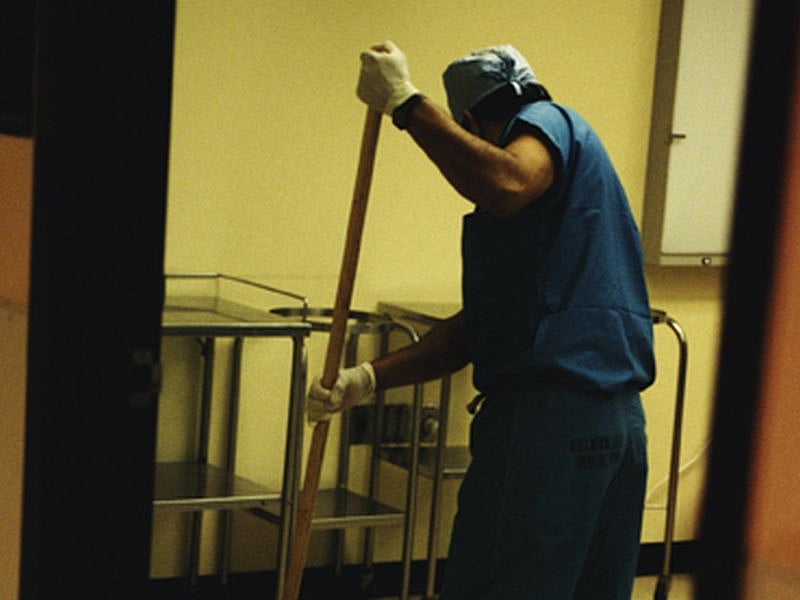 Robert Preidt
January 26, 2022
Remember when everyone was disinfecting their groceries at the start of the pandemic, fearful that the new coronavirus could be spread simply by touching a surface on which the virus had landed?
New research confirms that much of that cleaning was unnecessary because peo...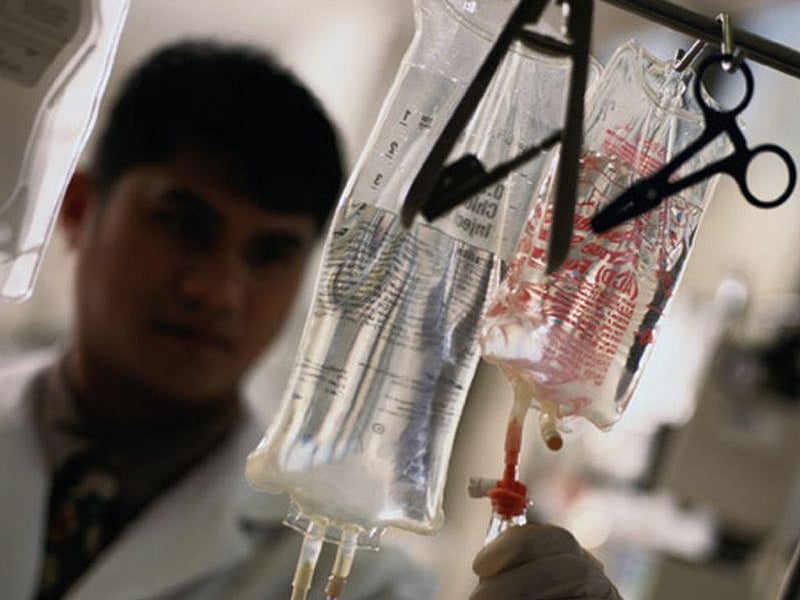 Robert Preidt
January 26, 2022
Saline intravenous (IV) fluids are as effective as more costly solutions in treating intensive care patients and keeping them alive, Australian researchers report.
"Just about every patient admitted to the intensive care unit (ICU) will receive intravenous fluids for res...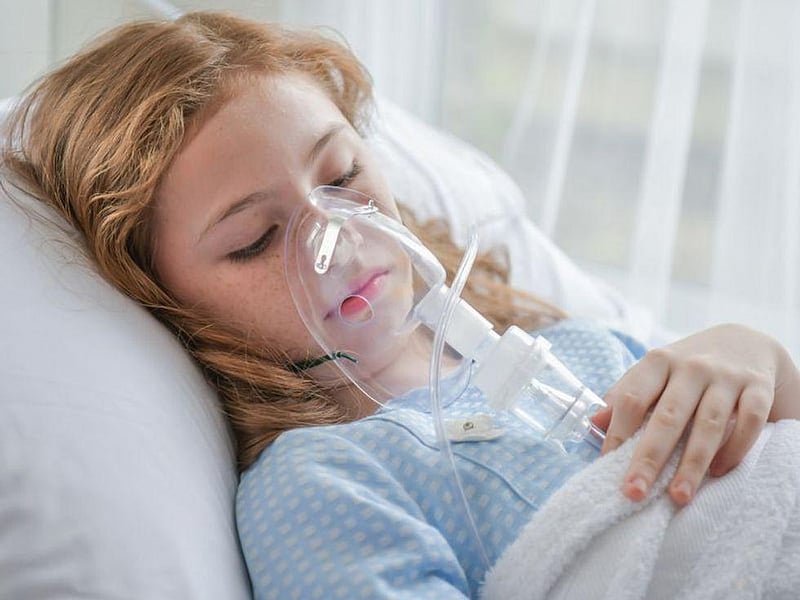 Cara Murez
January 24, 2022
The coronavirus can leave more than 40% of children hospitalized for COVID-19 with headaches and other lingering neurological symptoms, a new study claims.
And the kids who developed these headaches or experienced an altered mental status known as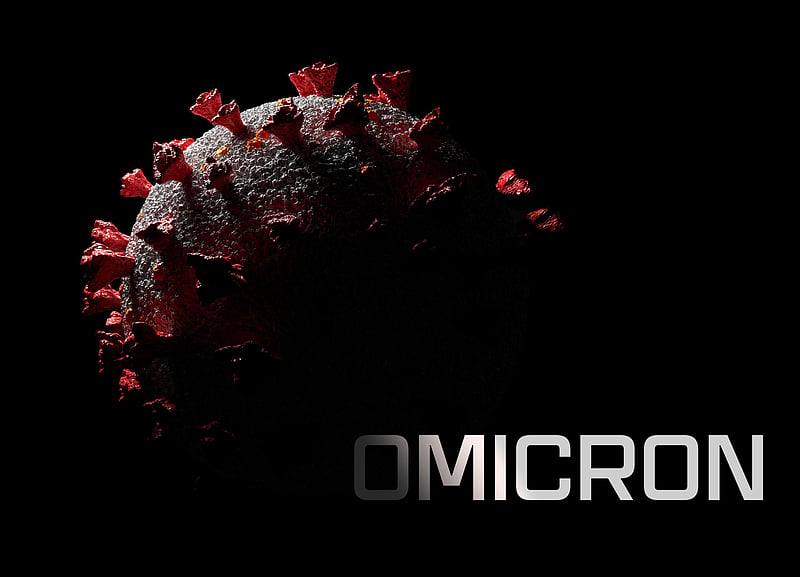 Robin Foster HealthDay Reporter
January 21, 2022
Booster shots are keeping the Omicron variant from landing millions of Americans in hospitals, emergency rooms and urgent care clinics across the country, three new government studies show.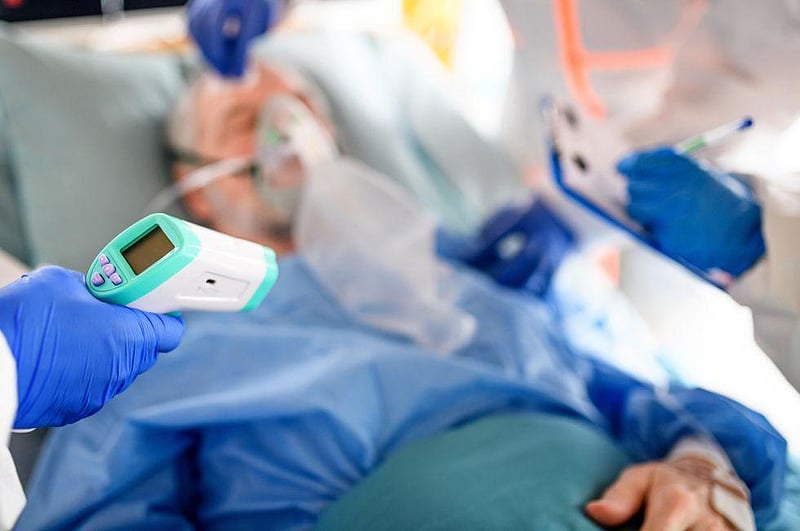 Robert Preidt and Robin Foster
January 21, 2022
The risk of hospitalization for COVID-19 among older Americans is far higher for those who are unvaccinated than for those who are fully vaccinated and have had a booster shot, new government data shows.
The differences were stark: In December, unvaccinated people 50 an...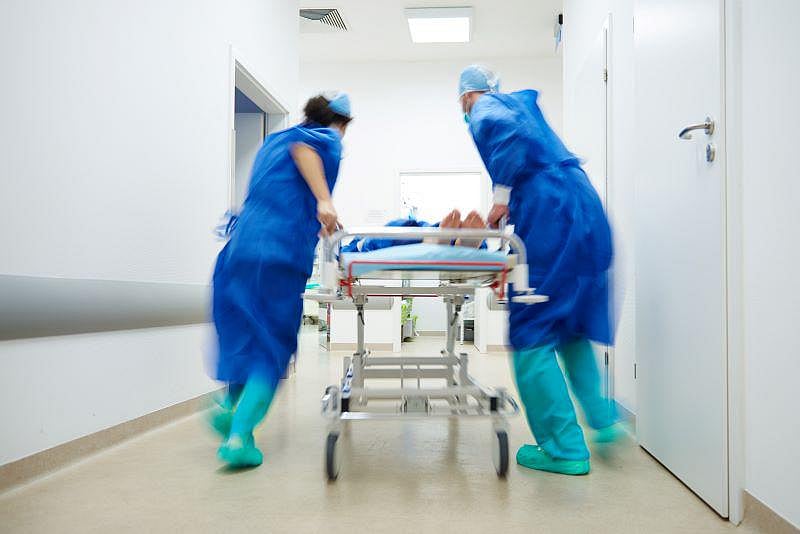 Cara Murez HealthDay Reporter
January 19, 2022
A seemingly endless wait in an emergency department can be taxing for many reasons, but new research suggests that long delays in being admitted to the hospital may even raise a patient's risk of death within the following 30 days.
Why? One possible reason: A crowded ER ...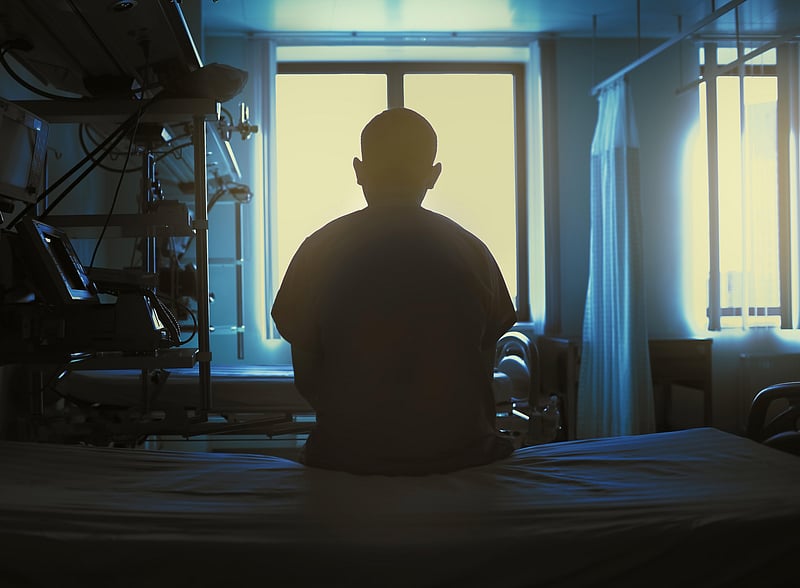 Alan Mozes HealthDay Reporter
January 19, 2022
Homelessness is difficult enough, but when it's compounded by serious mental health issues the result can be an inability to function at even the most basic level.
Sometimes that leads to round-the-clock involuntary hospitalization, and when that happens a state-appointe...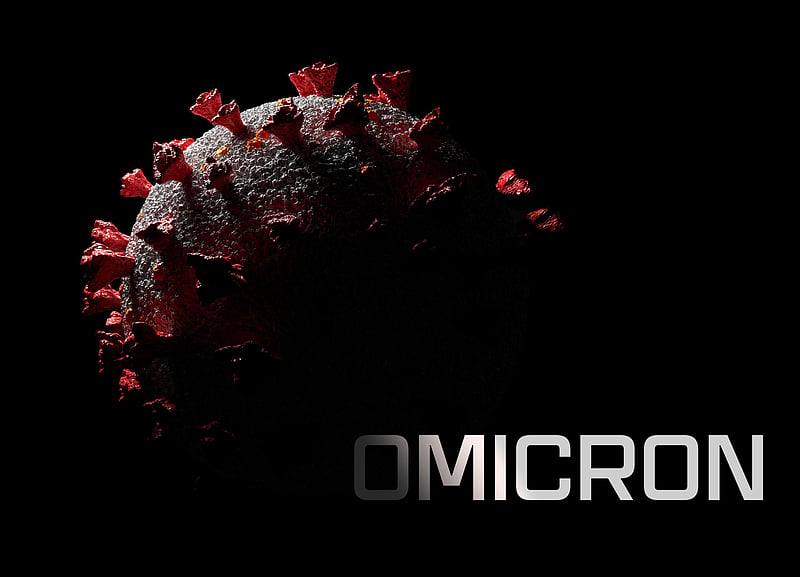 Robert Preidt
January 18, 2022
It's too soon to determine whether Omicron's rapid spread will turn a pandemic virus into an endemic disease, America's top infectious disease expert says.
That "would only be the case if we don't get another variant that eludes the immune response to the prior variant,"...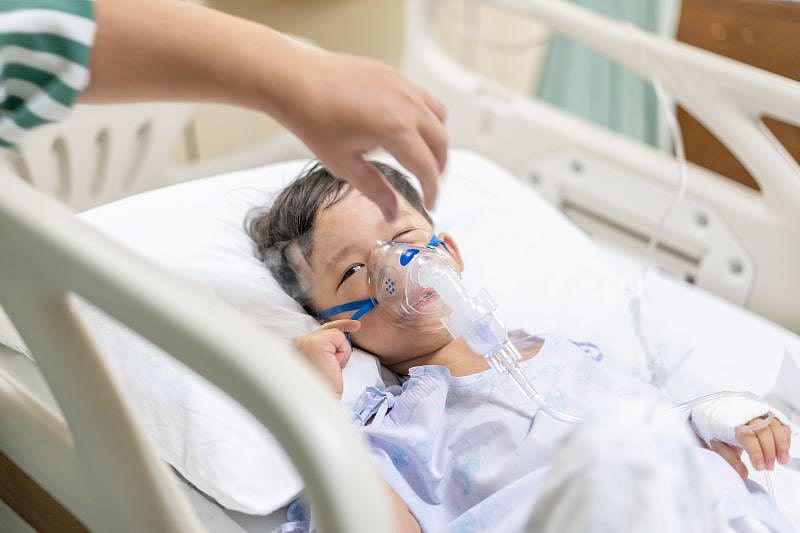 Amy Norton HealthDay Reporter
January 18, 2022
As a record number of American kids are being hospitalized with COVID-19, a new study helps clarify which ones are at the highest risk for serious complications.
The study tracked over 3,200 children and teenagers who landed in an emergency room with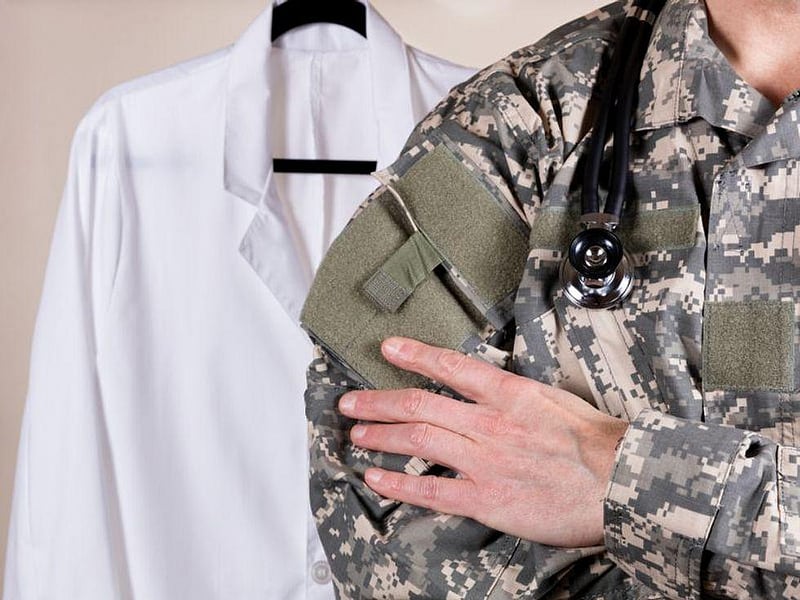 Robert Preidt
January 13, 2022
President Joe Biden plans to announce Thursday that a "surge" of U.S. military medical personnel will soon be deployed to hospitals struggling with staff shortages amid soaring COVID-19 cases.
More than 1,000 will begin arriving at hospitals nationwide starting next week...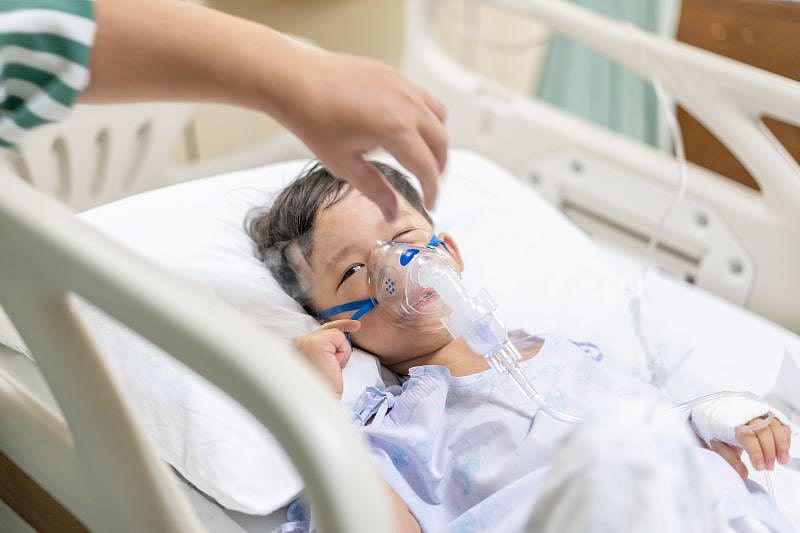 Serena McNiff HealthDay Reporter
January 13, 2022
While COVID-19 has taken the lives of many children and caused serious illness for many more, it is generally agreed that the virus is much less likely to inflict severe damage in the young.
Robert Preidt
January 13, 2022
Binge drinking on Super Bowl Sunday or other special occasions could put you at risk for a dangerous heart rhythm disorder called atrial fibrillation (a-fib), even if you've never had it, researchers warn in a new study.
"Worldwide, alcohol is the most popularly consumed...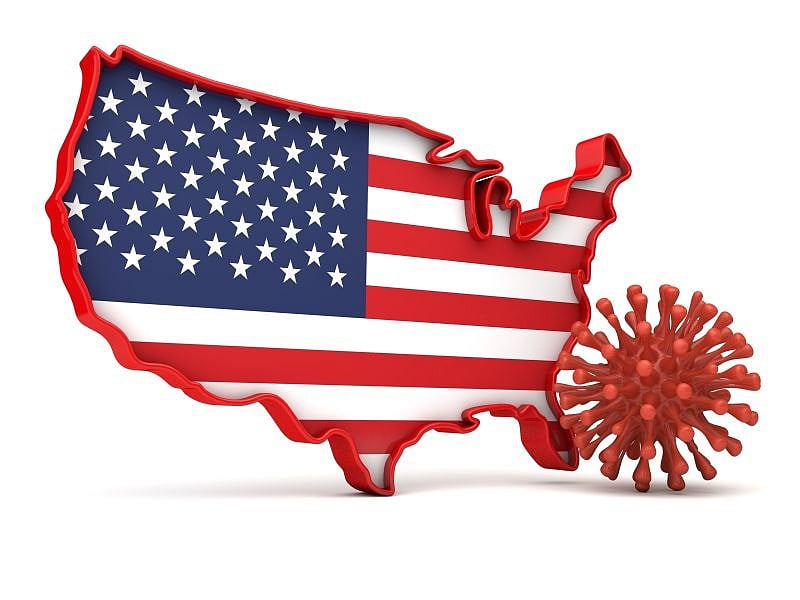 Dennis Thompson HealthDay Reporter
January 12, 2022
The record-breaking numbers surrounding the Omicron surge are dizzying, with so many Americans falling prey to the highly infectious COVID-19 variant.
The United States reported more than 1.3 million COVID cases on Monday, the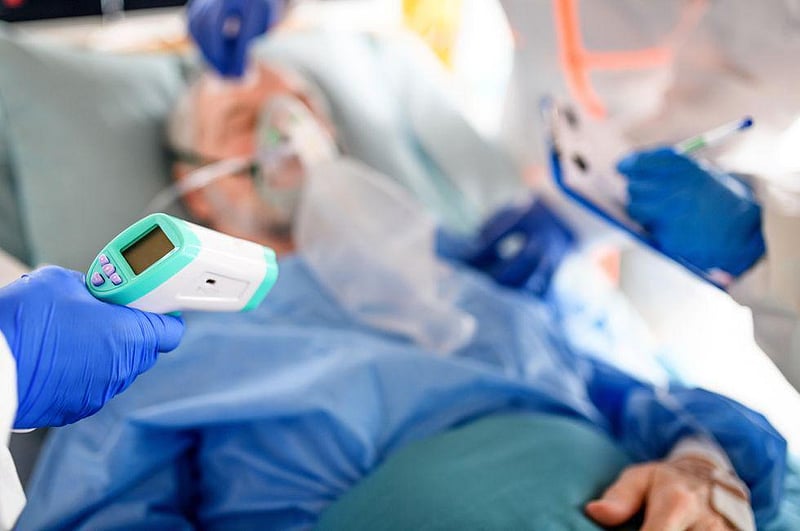 Robert Preidt and Robin Foster
January 11, 2022
The United States has passed another grim milestone in the pandemic as the Omicron variant races across the country: COVID hospitalizations have now eclipsed a previous peak, which was seen last January.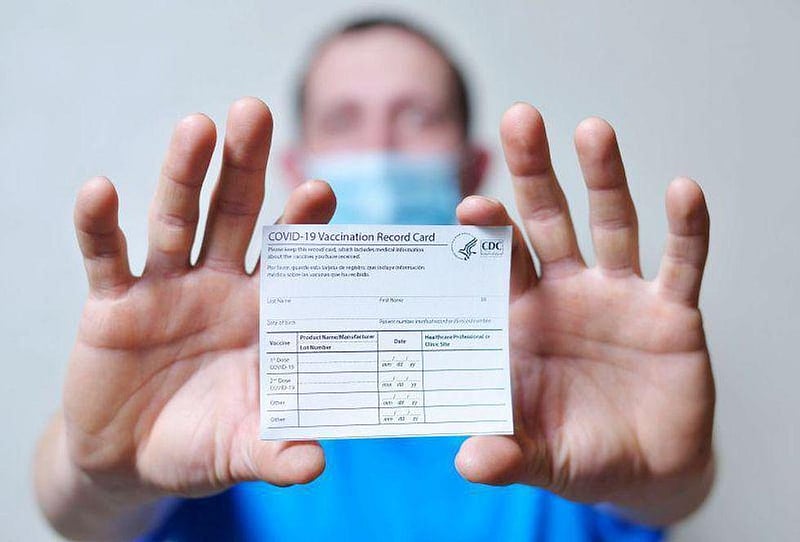 Diane Moy and Steven Reinberg HealthDay Reporters
January 7, 2022
A review of cases from 465 U.S. hospitals underscores the protection provided by COVID-19 vaccines.
The new review -- by researchers at the U.S. National Institutes of Health -- found that ...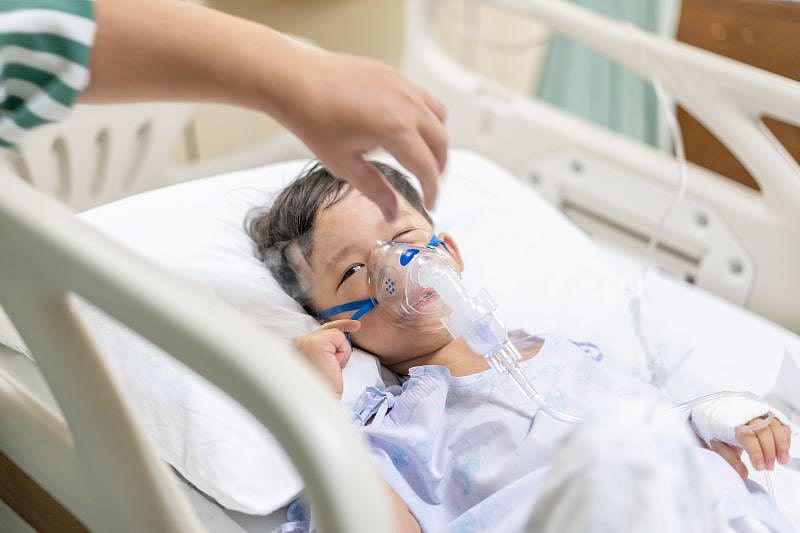 Robin Foster HealthDay Reporter
January 4, 2022
COVID-19 hospitalizations among children are surging across the United States just as students return to school and the highly transmissible Omicron variant begins to dominate the country.

At least nine states have reported record numbers of COVID-related pediatric ho...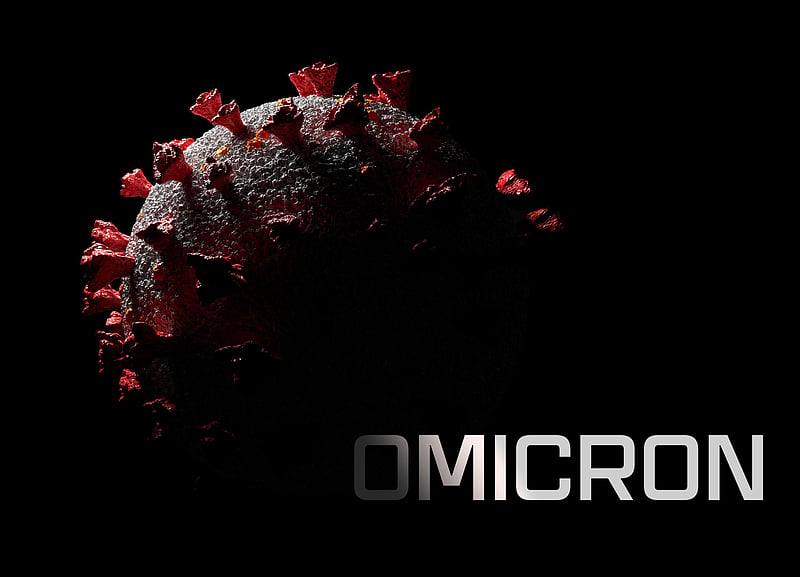 Cara Murez
January 3, 2022
New animal research offers a compelling explanation as to how the Omicron variant causes less severe disease than some of its predecessors: It seems to settle in the nose, throat and windpipe, rather than traveling down to the lungs.
"It's fair to say that the idea o...
A certain gene mutation known as APOE4 has long been known to raise the risk for Alzheimer's disease.
Now, researchers report it may also predispose people to increased suscepti...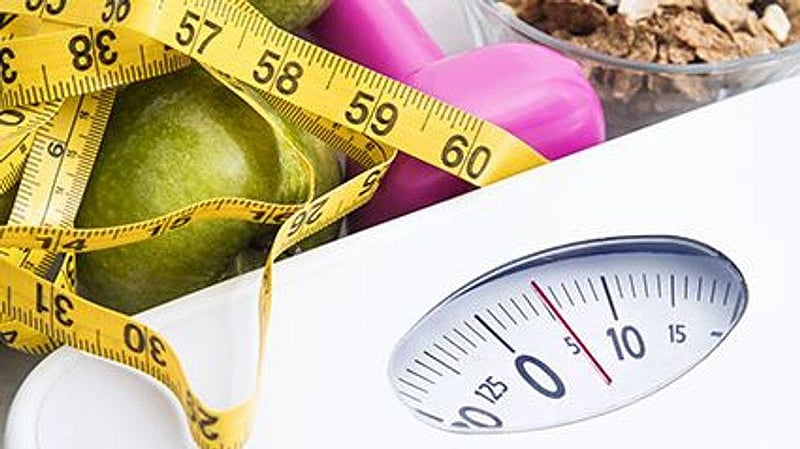 By now, most folks know obesity is a leading risk factor for severe COVID-19, but a new study suggests that losing a significant amount of weight can reduce that risk.
Show All Health News Results