Patient Resources
Search Results
Results for search "
Pregnancy: Risks

".
Researchers say pregnant women with migraines should be considered high-risk and receive special monitoring
Health News Results -
232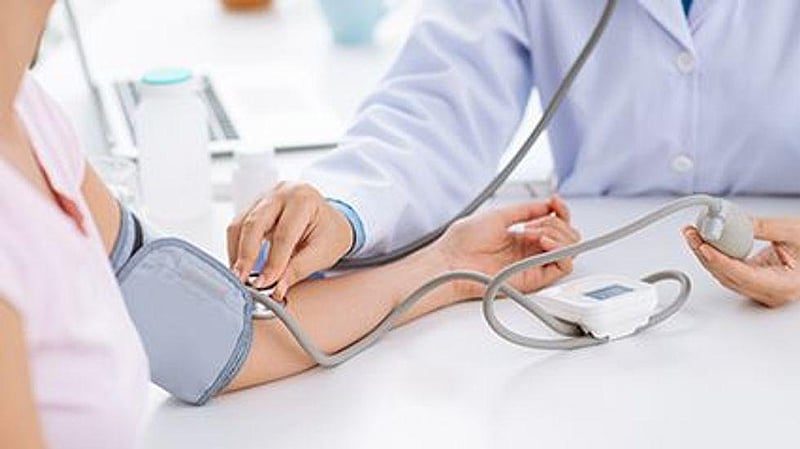 Denise Mann HealthDay Reporter
September 28, 2021
Pregnant women at risk for a serious high blood pressure disorder called preeclampsia should take low-dose aspirin after their first trimester, according to the U.S. Preventive Services Task Force (USPSTF).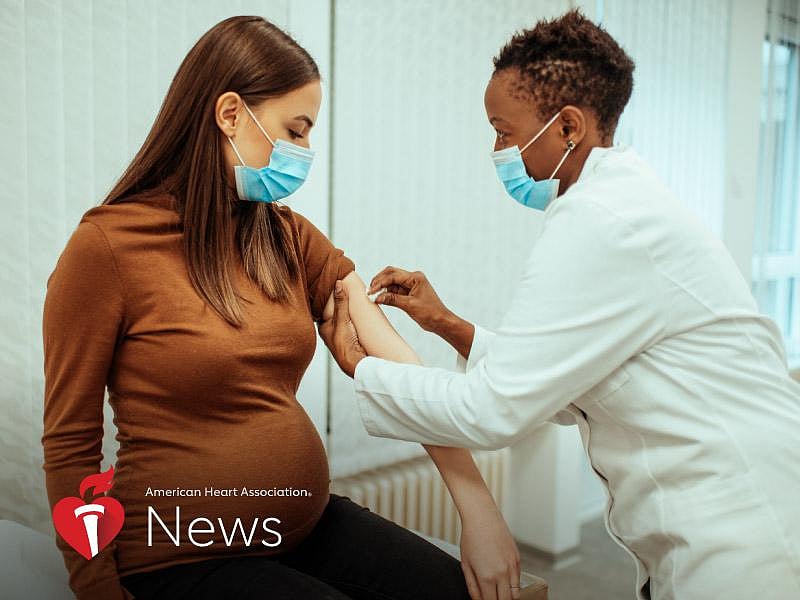 American Heart Association News
September 28, 2021
COVID-19 can be bad for anyone. For pregnant women, scientific research shows it can be worse: The disease significantly raises their odds of needing ICU care, giving birth prematurely and of dying.
Vaccines offer protection. But despite reassurances and encouragement fr...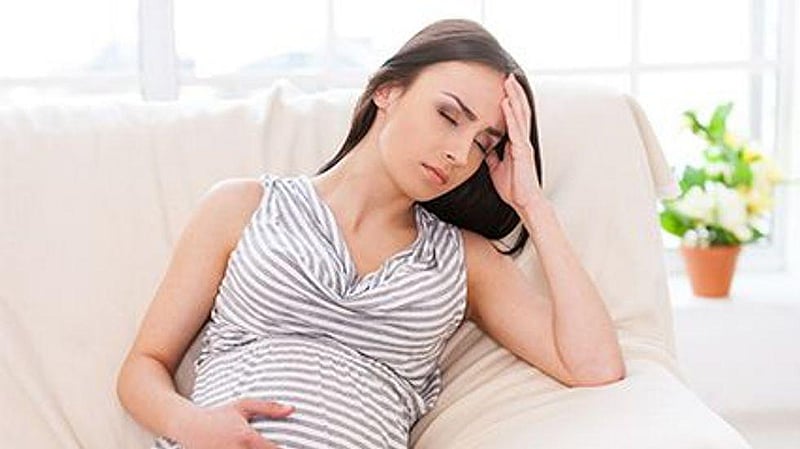 Amy Norton HealthDay Reporter
September 27, 2021
When mothers suffer depression during or after pregnancy, their kids may be at heightened risk, too -- all the way into young adulthood, a new study suggests.
Of more than 5,000 kids researchers followed until age 24, those whose moms had depression during or after pregn...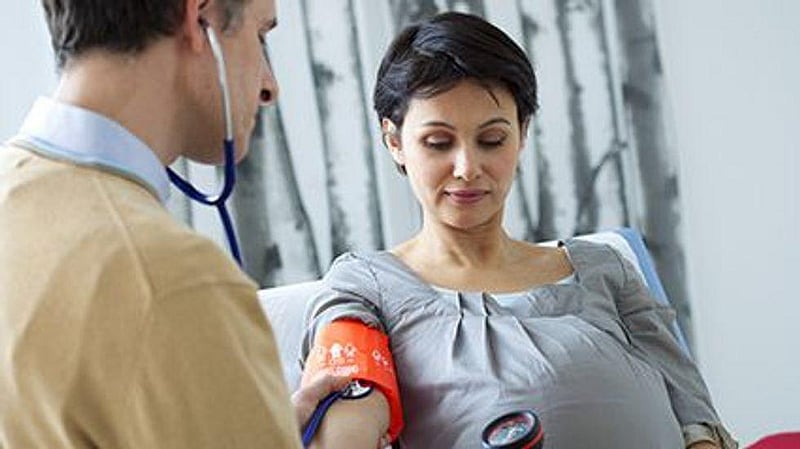 Denise Mann HealthDay Reporter
September 23, 2021
Metformin, a commonly prescribed diabetes drug, may help stave off preterm birth among women who develop pregnancy-related high blood pressure.
Preeclampsia is marked by a sudden spike in blood pressure, protein in urine, or other problems during pregnancy. Preterm preec...
Steven Reinberg
September 23, 2021
Treating polycystic ovary syndrome (PCOS) — the most common hormone disorder in women of child-bearing age — is costly.
In 2020, diagnosing and treating this disorder cost an estimated $8 billion in the United States, according to a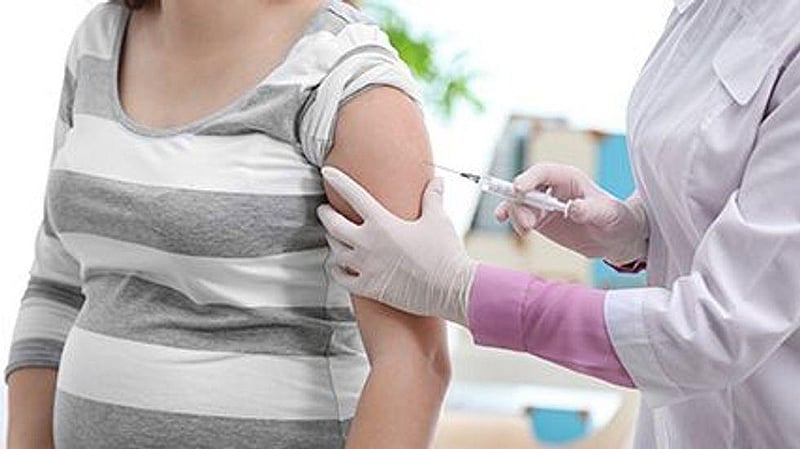 Cara Murez
September 22, 2021
One way to help protect newborns from COVID-19 is for women to get their COVID vaccine while pregnant.
A new study found that mothers-to-be who had either the Pfizer-BioNTech or Moderna vaccine passed high levels of antibodies to their infants.
Researchers from t...
Amy Norton HealthDay Reporter
September 20, 2021
Pregnant women infected with certain strains of human papillomavirus (HPV) may have a heightened risk of preterm birth, a new study suggests.
HPV is a sexually transmitted disease that can cause genital warts. Most of the time, the immune system clears the infection. But...
American Heart Association News
September 20, 2021
Physically removing a blood clot in the brain is a safe and effective treatment for pregnant women having a stroke, a new study suggests.
Stroke during pregnancy remains rare, but the risk increases during pregnancy and for up to 12 weeks after giving birth, or postpartu...
Amy Norton HealthDay Reporter
September 16, 2021
The number of U.S. infants born with syphilis is climbing at an alarming pace, reaching a high not seen since the 1990s, according to new government figures.
Newborn syphilis, a potentially fatal condition, was at one time nearly eliminated in the United States. But the ...
Cara Murez
September 16, 2021
The COVID-19 pandemic has many women thinking twice about having more kids.
In a survey of close to 1,200 New York City women with young children, one-third of respondents who had been thinking about having another baby before the pandemic but hadn't started trying said ...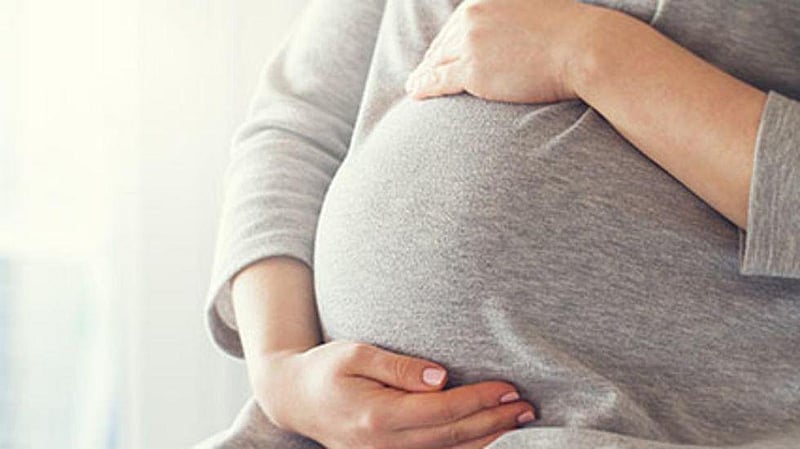 Cara Murez
September 13, 2021
COVID-19 is surging in U.S. states with low vaccination rates, and these places may also be seeing a higher-than-usual number of stillbirths linked to the virus.
While the number of stillbirths is still very low nationally, doctors in the Deep South have noticed increas...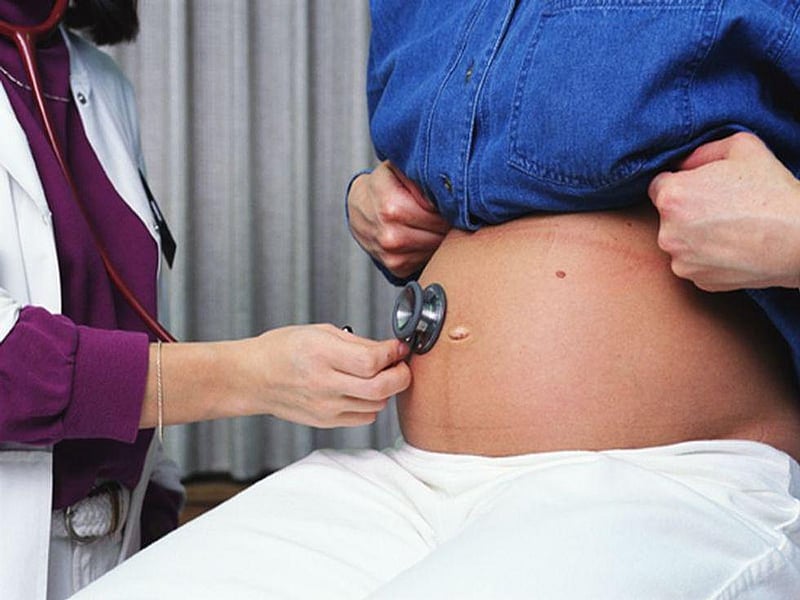 Cara Murez
September 9, 2021
Leaky heart valves can put pregnant women at serious risk, according to a large study that runs counter to established practice.
The condition used to be considered relatively harmless during pregnancy. But this analysis by Johns Hopkins University researchers of more th...
Cara Murez
August 30, 2021
Mothers are known for drying their little ones' tears, sometimes with a hug, a song or a kiss on a scraped knee.
So, perhaps it isn't a surprise that new research shows the sounds of mom's voice provide comfort and even pain relief to the tiniest ones, premature babies....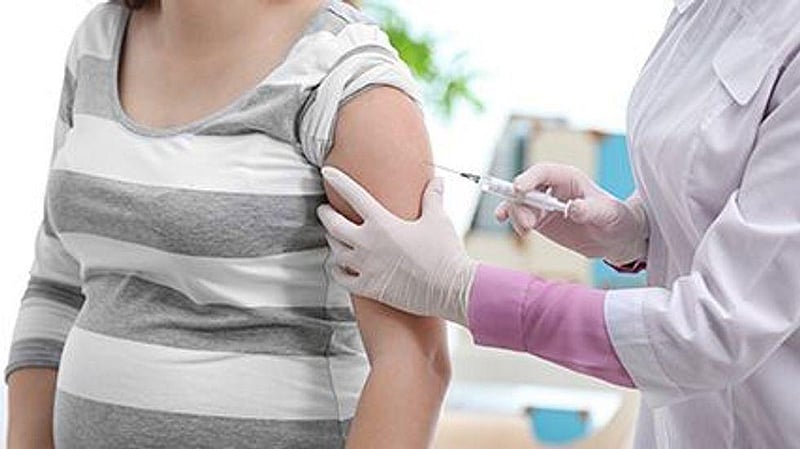 Robert Preidt
August 20, 2021
If you're pregnant and worried that getting a COVID-19 vaccine might trigger severe side effects, you can relax.
New research shows that pregnant women and new mothers don't suffer more reactions after a shot than other women do.
"Pregnant people do well w...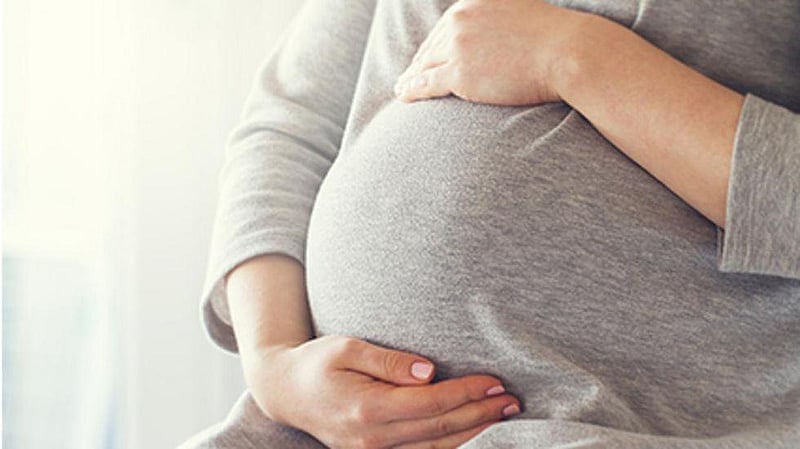 Denise Mann HealthDay Reporter
August 18, 2021
Growing numbers of pregnant women are developing gestational diabetes, putting them and their babies at risk for complications later on.
Gestational diabetes is a type of diabetes that develops during pregnancy in women who weren't already diabetic.
Between 2011 an...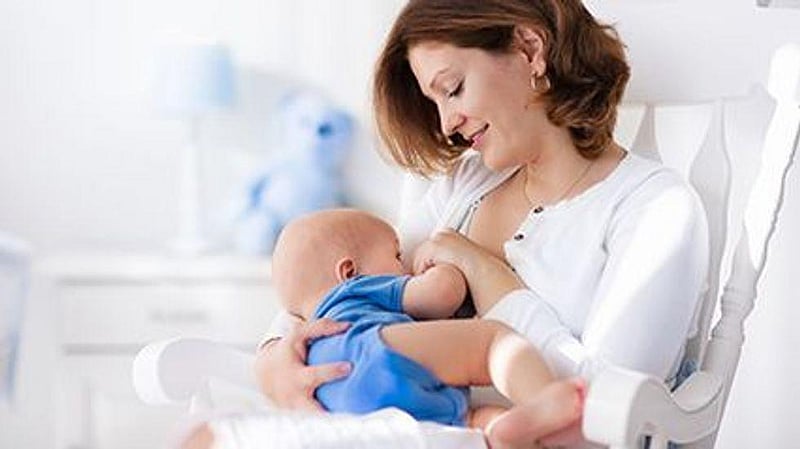 Cara Murez HealthDay Reporter
August 12, 2021
Since COVID-19 and three vaccines to help prevent it arrived in the United States, questions have swirled about their impact on pregnant women, new moms and infants.
How would the virus affect them and their health risks? Should women get the vaccine while pregnant or br...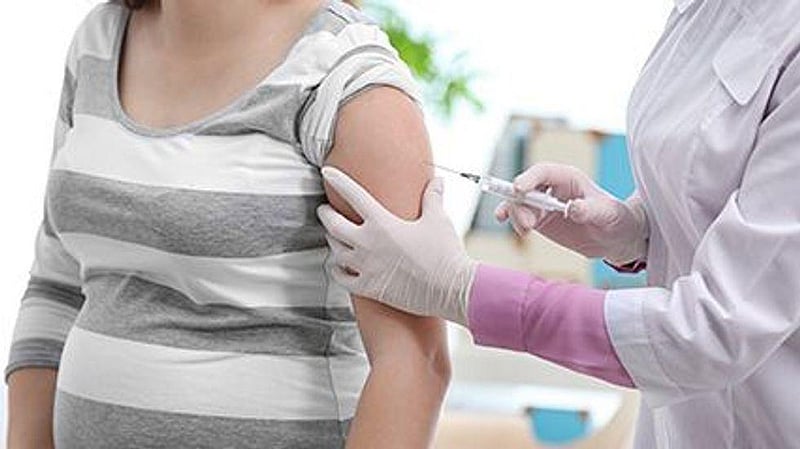 Robin Foster
August 11, 2021
Pregnant women should not hesitate to get coronavirus vaccines, the U.S. Centers for Disease Control and Prevention said in updated guidance issued Wednesday.
The latest recommendation comes after new data collected by the agency showed no raised risk for miscarriage in ...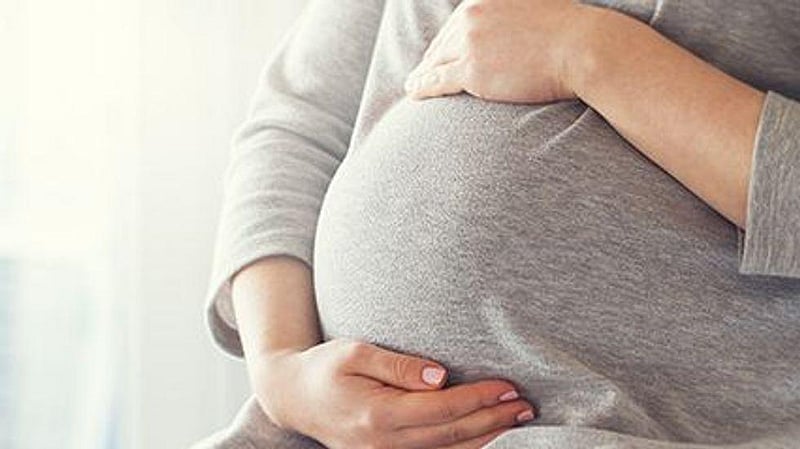 Robert Preidt
August 3, 2021
In a sign that the pandemic may have spared pregnant women and their newborns, a new Canadian study suggests there was no increase in preterm births or stillbirths during the first year of the pandemic.
Some studies found preterm birth rates in countries such as the Neth...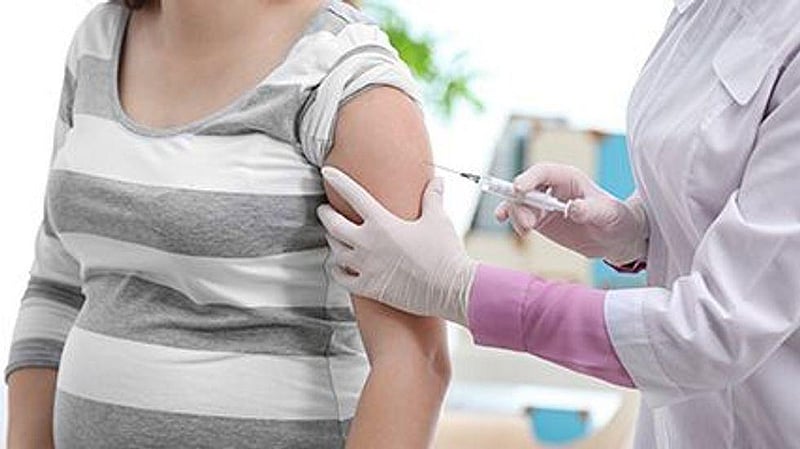 Robert Preidt
August 2, 2021
All pregnant women should be vaccinated "without delay" against COVID-19, two leading groups of U.S. obstetric specialists recommend.
That advice -- from the American College of Obstetricians and Gynecologists (ACOG) and the Society for Maternal-Fetal Medicine (SMFM) -- ...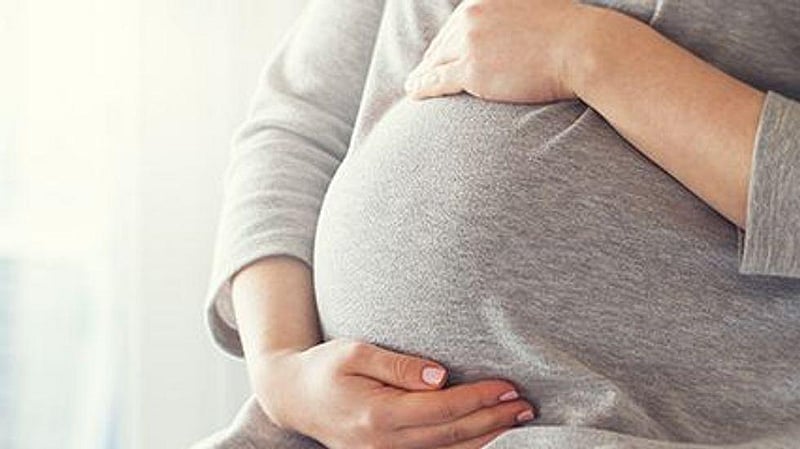 Robert Preidt
July 27, 2021
Weight-loss surgery can be a double-edged sword for obese women who want to shed pounds before becoming pregnant: New research shows it lowers the risk of some complications, but it may increase the risk of others.
Investigators followed more than 20,000 women in Califo...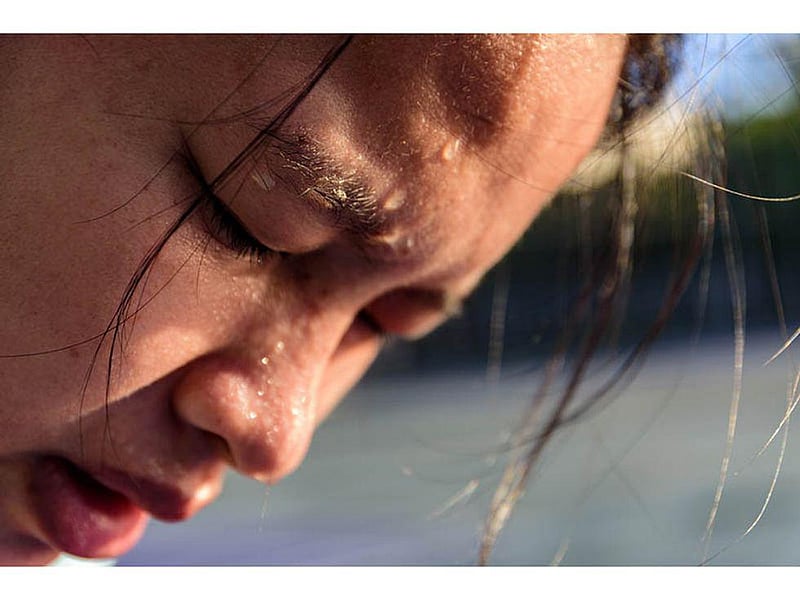 This summer has brought dangerous, record-breaking heat to parts of the United States and Canada. The hot weather poses an extra challenge for pregnant women.
Mothers-to-be need to stay cool to avoid heat exhaustion and its complications, according to an expert at Baylor...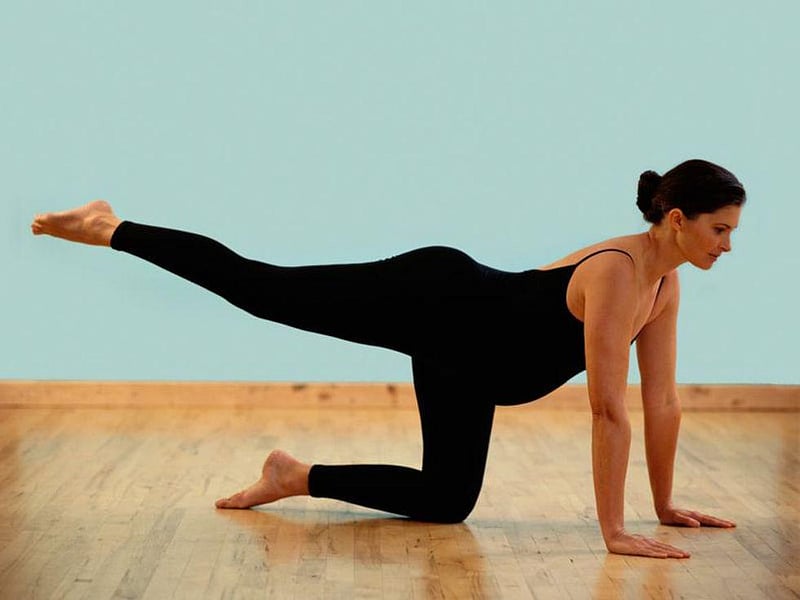 Thinking of starting a family? Start getting your heart in shape. New research suggests that how healthy a woman's heart is before conception affects outcomes in her pregnancy.
Study author Dr. Sadiya Khan said the findings make a case for more comprehensive heart assess...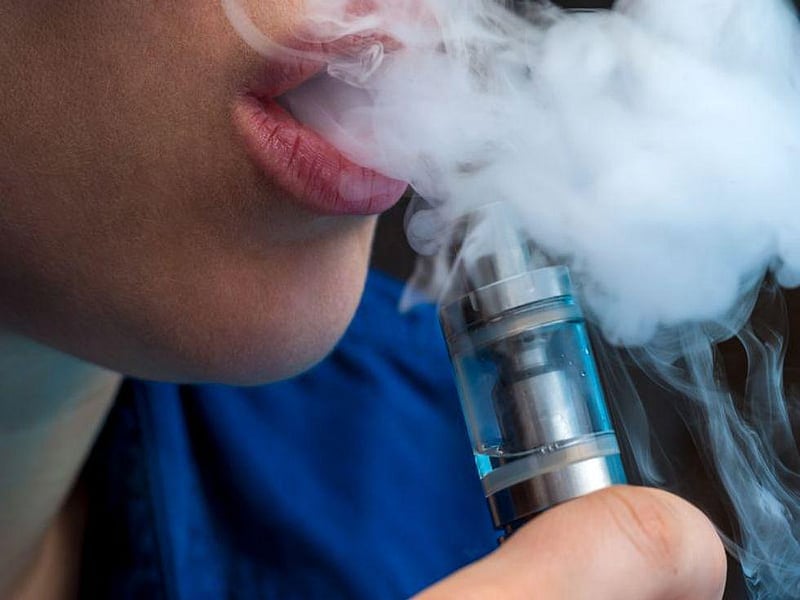 Amy Norton HealthDay Reporter
July 13, 2021
Women who use electronic cigarettes during pregnancy may be at heightened risk of having an underweight or preterm baby, a new study suggests.
The study of more than 79,000 U.S. mothers found that when women regularly used e-cigarettes late in pregnancy, their babies' ri...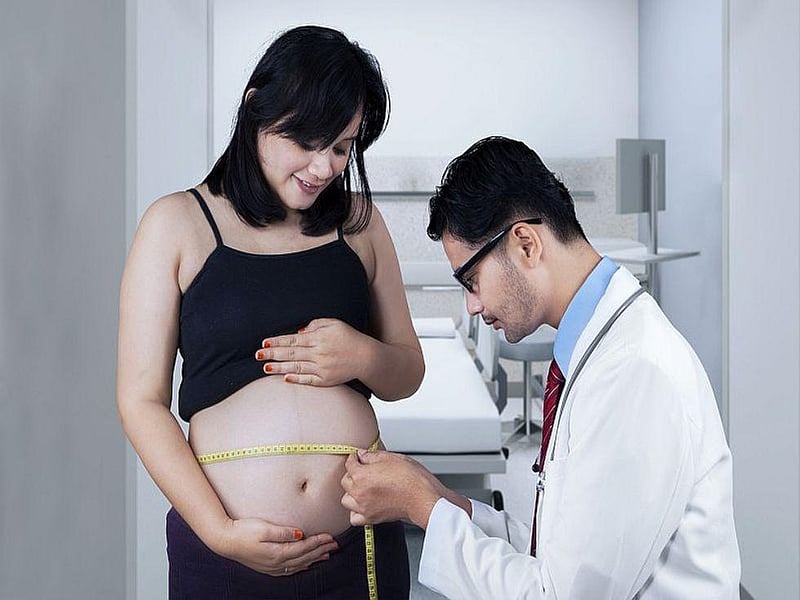 Robert Preidt
June 22, 2021
Women who suffer from migraines may be more vulnerable to pregnancy complications, new research finds.
"Our study confirms that women who suffer from migraine are at a greater risk of a host of medical and obstetric complications. As such, we are [recommending] that thes...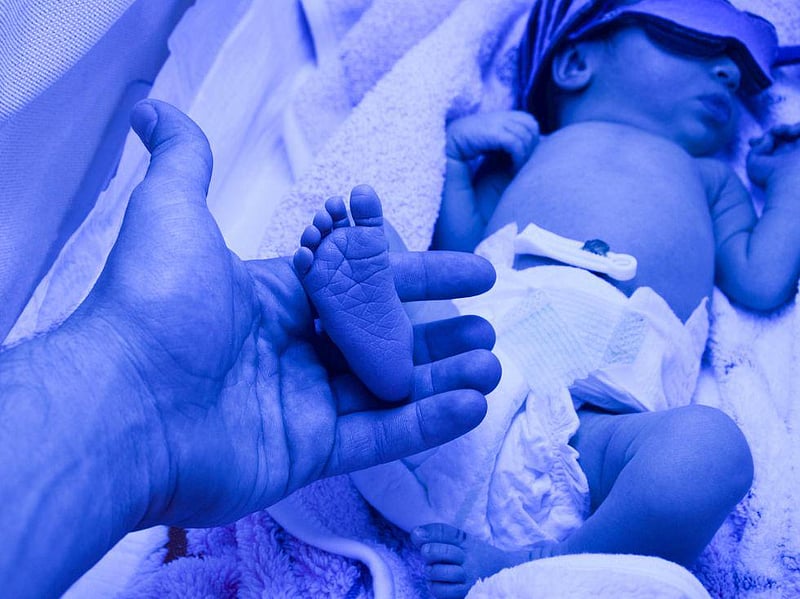 Robert Preidt
June 18, 2021
Postpartum depression strikes fathers of premature babies more often than previously thought, and it can linger longer in fathers than in mothers, a new study finds.
The researchers screened for depression in 431 parents of premature infants in a neonatal intensive care...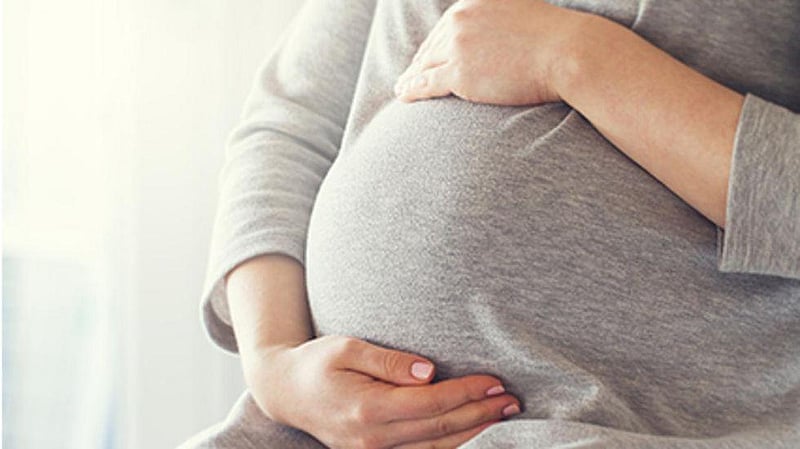 Robert Preidt
June 15, 2021
Children may have an increased risk of obesity if their mothers were exposed to high levels of air pollution during pregnancy, researchers say.
In a new study, 123 Hispanic mother-infant pairs were enrolled in an ongoing trial in the Los Angeles region. Before pregnancy,...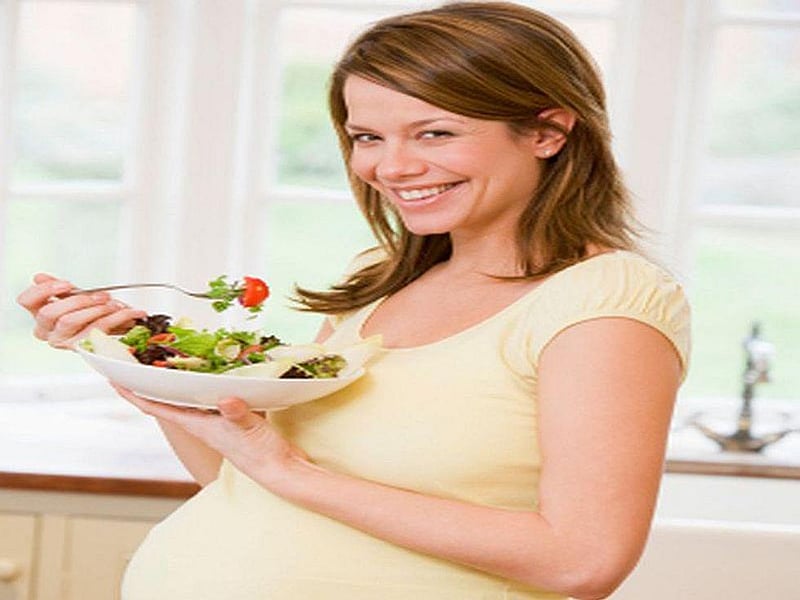 Robert Preidt
June 3, 2021
If you're planning to get pregnant or already "eating for two," sticking to a healthy diet may reduce the risk of several common pregnancy complications, researchers say.
The new study included nearly 1,900 women who completed diet questionnaires at eight to 13 weeks of ...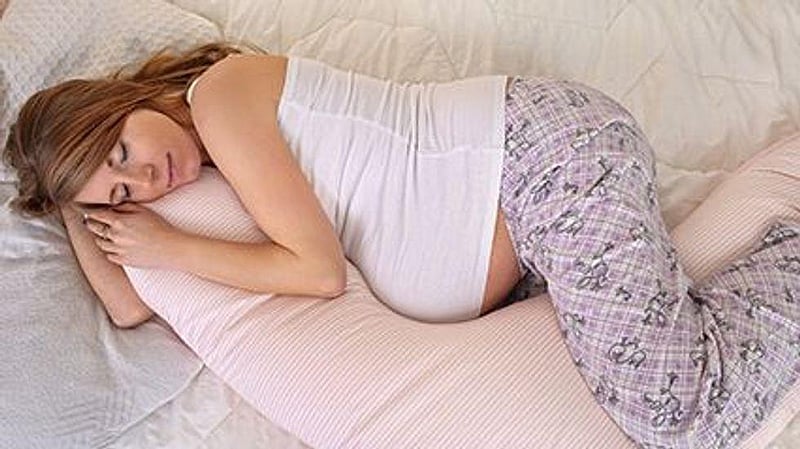 Robert Preidt
June 1, 2021
Expectant mothers' high blood pressure heightens kids' risk of stroke later in life, a Swedish study finds.
"Our findings indicate that hypertensive disorders during pregnancy are associated with increased risks of stroke and potentially heart disease in offspring up to ...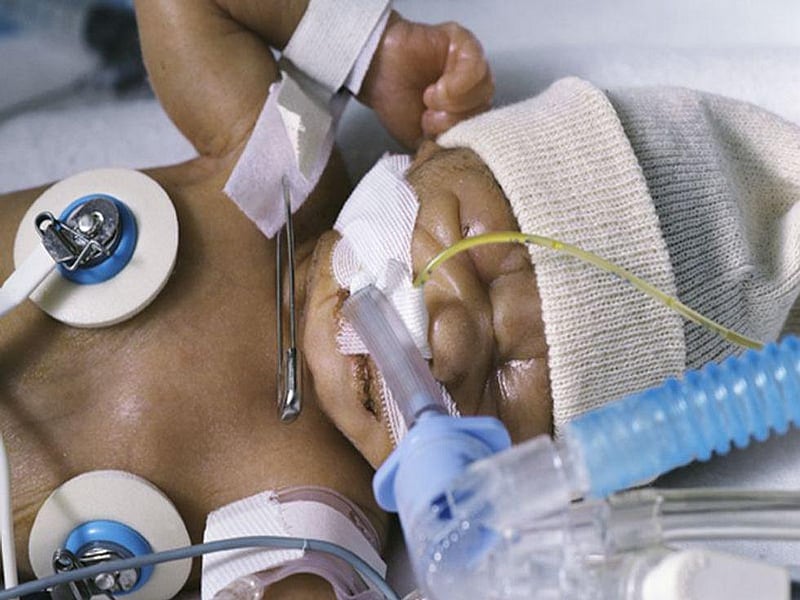 Robert Preidt
May 28, 2021
In a finding that demonstrates the power of a mother's touch, new research shows that immediate and continuous skin-to-skin contact with mom reduces the risk of death for low-weight newborns in poorer nations.
"The idea of giving skin-to-skin contact immediately after de...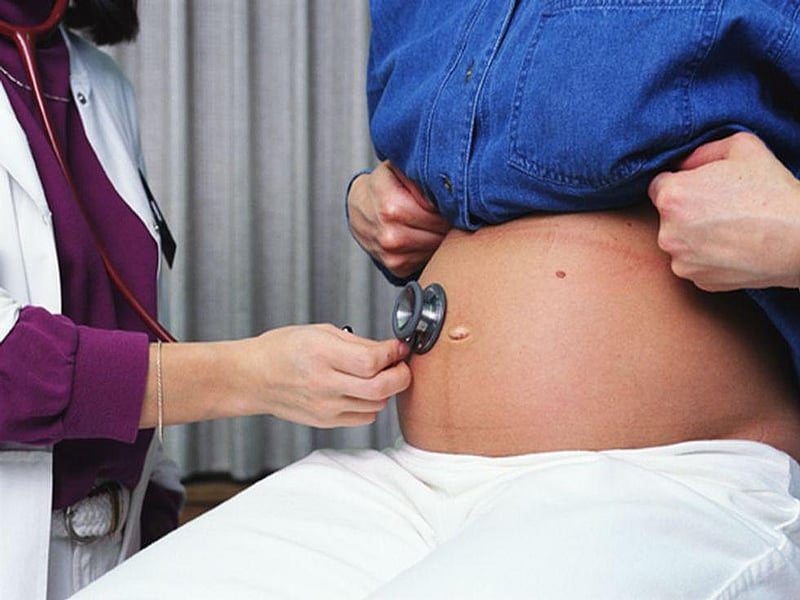 Robert Preidt
May 27, 2021
Rising temperatures caused by climate change could trigger a worldwide increase in stillbirths, researchers warn.
The team at the University of Queensland in Australia analyzed 12 studies on the subject. They found that exposure to extremely high temperatures throughout ...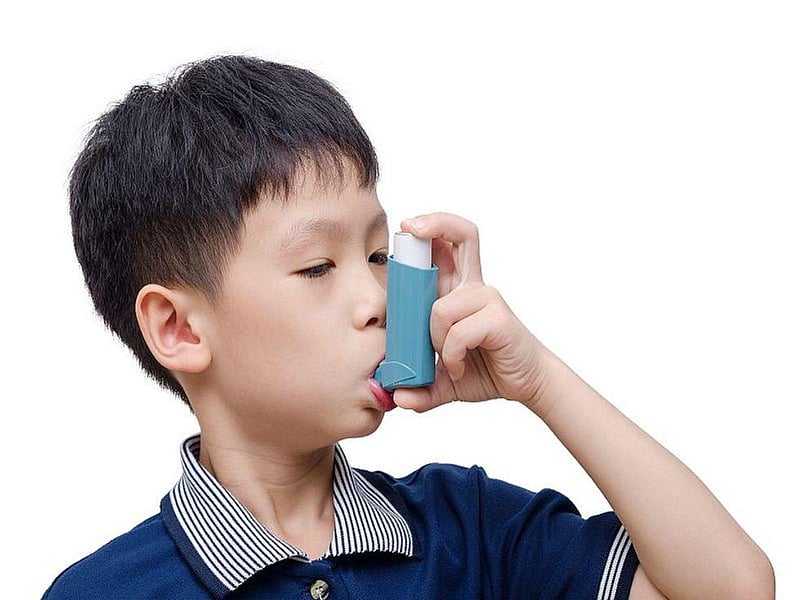 Robert Preidt
May 21, 2021
Exposure to a certain type of air pollution while pregnant may up the odds that your child will develop asthma, a new study says.
Children born to mothers exposed to high levels of ultra-fine particle air pollution during pregnancy have a significantly increased risk of ...
Show All Health News Results