Patient Resources
Search Results
Results for search "
Seniors

".
Health News Results -
314
Steven Reinberg
September 15, 2021
When Americans are eligible for Medicare at age 65, they see a significant drop in their out-of-pocket medical costs.
Lowering the eligibility age would save even more, especially for people with the highest out-of-pocket costs, according to a
Steven Reinberg
September 14, 2021
Eight in 10 older Americans think health care workers should be vaccinated against COVID-19, according to a new poll.
Among 50- to 80-year-olds, 61% of respondents said the vaccine should be required for all health care workers. Another 19% said vaccination should probab...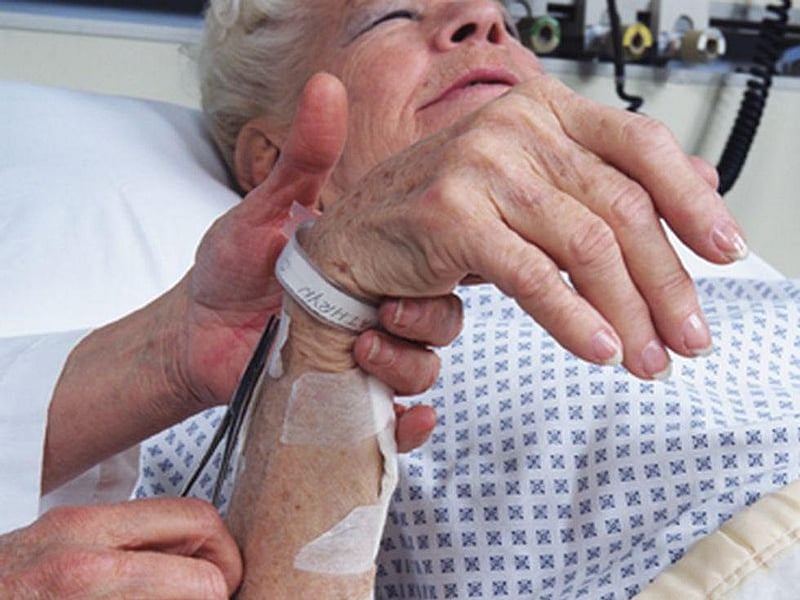 Steven Reinberg HealthDay Reporter
September 10, 2021
The number of cases and deaths from COVID-19 in U.S. nursing homes appears to have been grossly underestimated.

According to a new study, that's because U.S. federal guidelines did not require nursing homes to report cases and deaths until May 24, 2020, months after...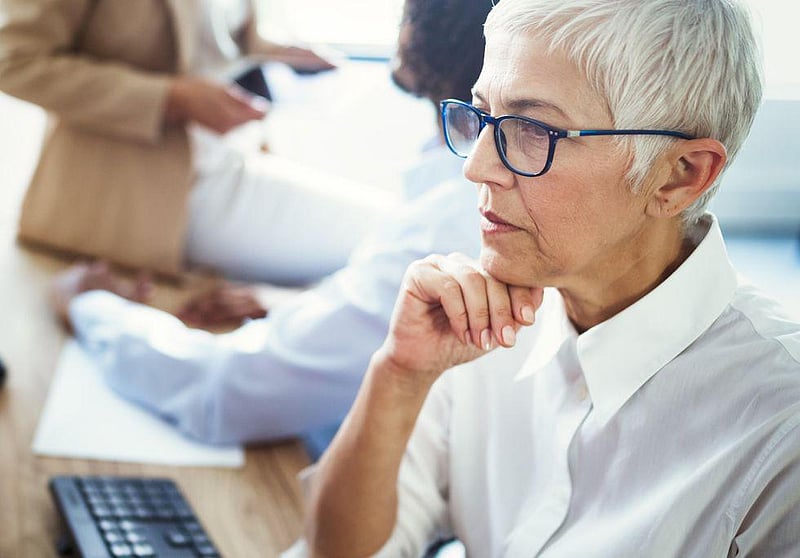 Amy Norton HealthDay Reporter
September 7, 2021
Early retirement may sound appealing, but a recent study hints that putting it off a few years might help older adults retain more of their mental sharpness.
Using data on more than 20,000 older Americans, researchers estimated that if all of those people waited until ag...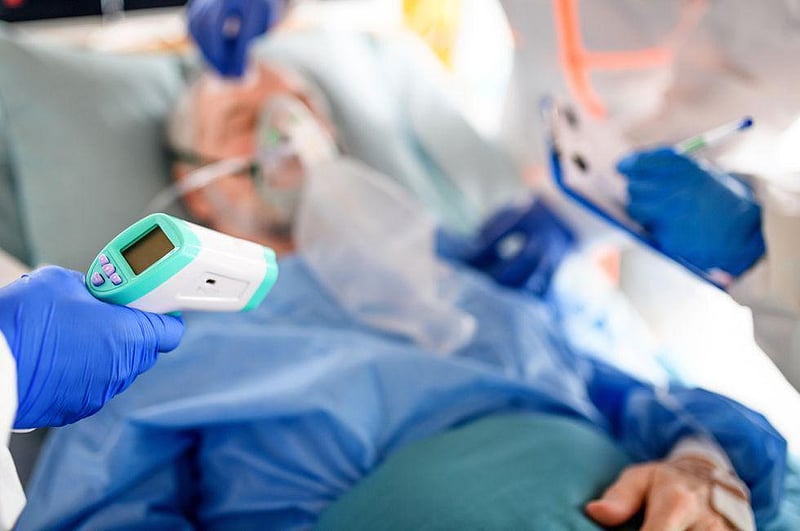 Robert Preidt
August 31, 2021
The ability of COVID-19 vaccines to protect adults older than 75 against hospitalization appears to wane over time, but still remained 80% effective as of the end of July, new federal data shows.
The same data indicates that vaccines continued to offer the same or nearly...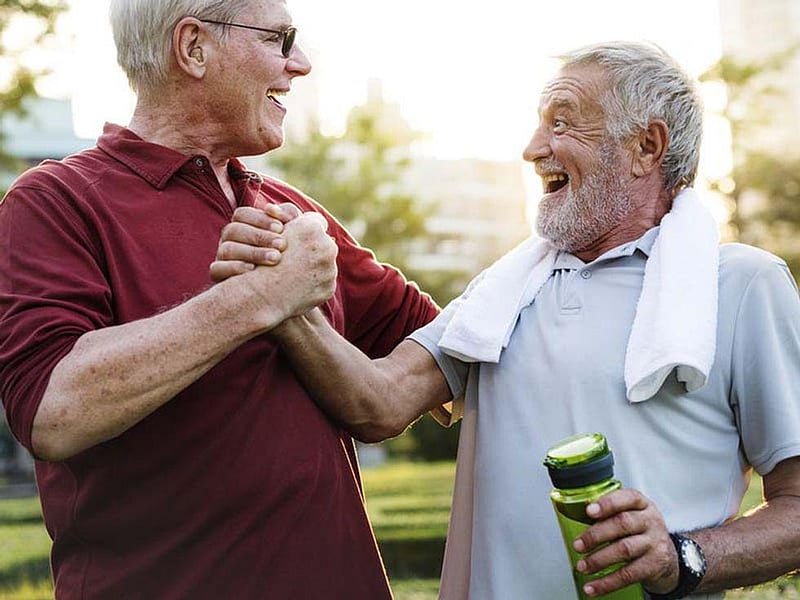 Robert Preidt
August 25, 2021
If you're a 60-something with heart disease, it's not too late to give your ticker the benefits of a regular workout.
Swiss researchers found that survival rates among heart patients who became active later in life were nearly the same as those who'd been exercising for ...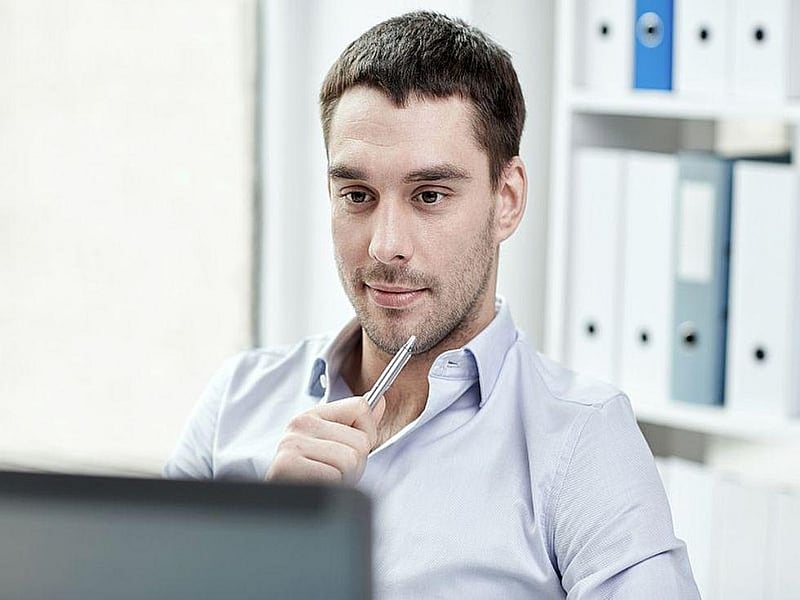 Steven Reinberg HealthDay Reporter
August 23, 2021
While every worker would prefer a fun, mentally stimulating job, new research reveals an added bonus: Such work could help prevent dementia in old age.
On-the-job intellectual stimulation appears to lower levels of certain proteins that block brain cells from forming new...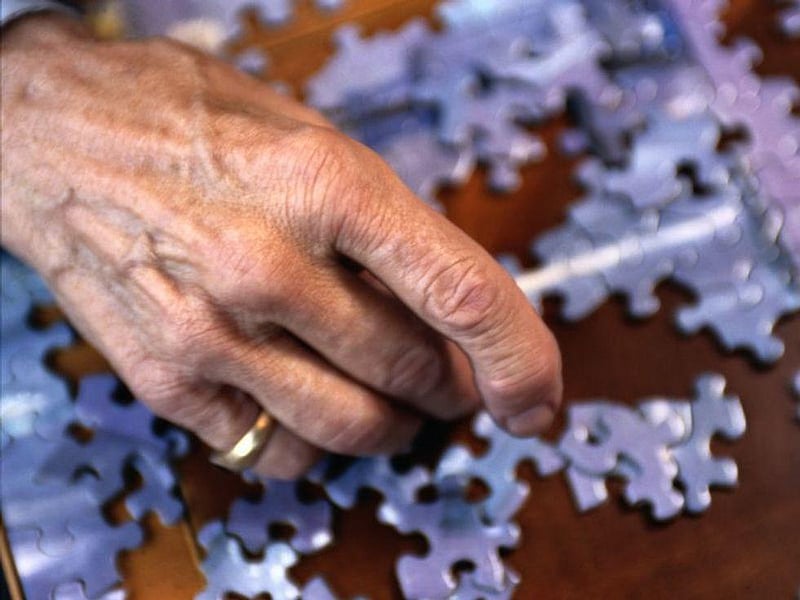 Dennis Thompson HealthDay Reporter
August 19, 2021
There's an old saying, "Age and guile beat youth and exuberance," and new research suggests there might be something to that.
Some key brain functions can improve in people as they age, researchers report, challenging the notion that our mental abilities decline across t...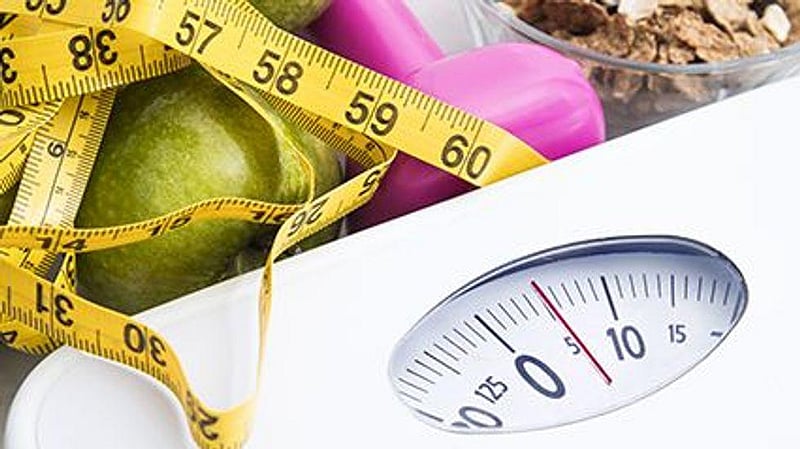 Dennis Thompson HealthDay Reporter
August 13, 2021
Everyone knows that your metabolism peaks in your teenage years, when you're fit and active and feeling your oats.
And everyone knows that a person's metabolism slows down in middle age, as bodies start to expand and sag, and become less energetic.
But that's all w...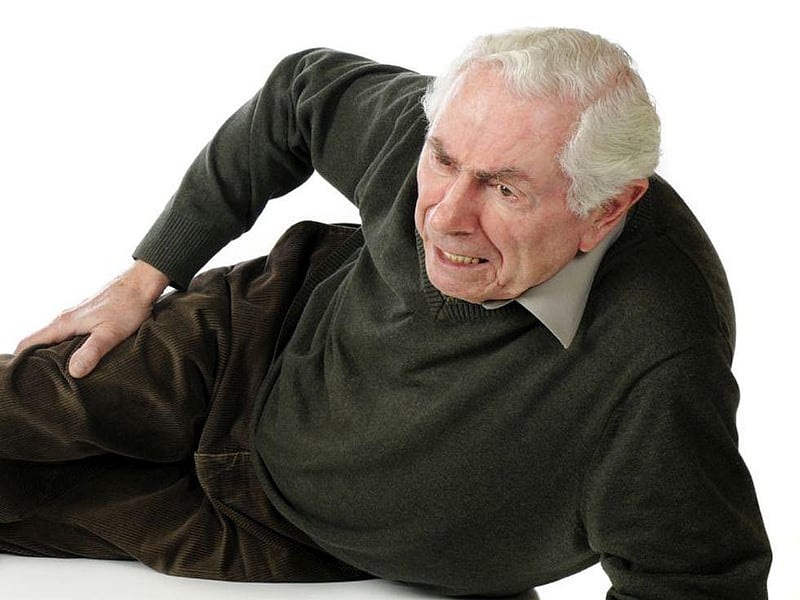 Robert Preidt
August 3, 2021
Older Americans already face a higher risk of falls, but the decline in physical activity during the pandemic may have made matters worse, a new survey suggests.
More than a third of the 2,074 U.S. adults aged 50 to 80 who took part in the online survey in January report...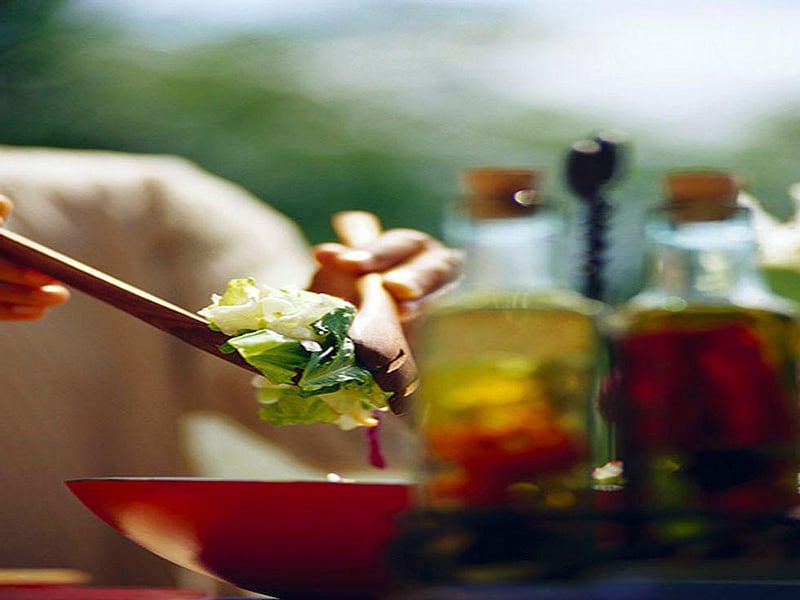 Cara Murez
August 2, 2021
Seniors, it may be easier than you think to undo the damage of decades of bad eating and precious little exercise.
New research shows that cutting just 250 calories a day and exercising moderately could lead to not only weight loss but improved vascular health in older o...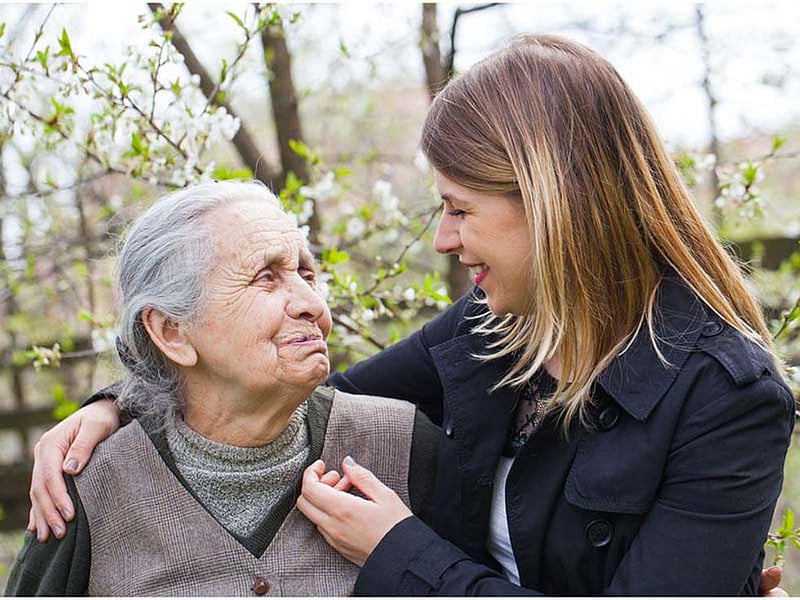 Amy Norton HealthDay Reporter
July 30, 2021
Death rates from Alzheimer's disease are particularly high in the rural United States, a preliminary study finds, highlighting a need for health care resources in traditionally under-served areas.
Researchers discovered that over the past two decades, rural areas in the ...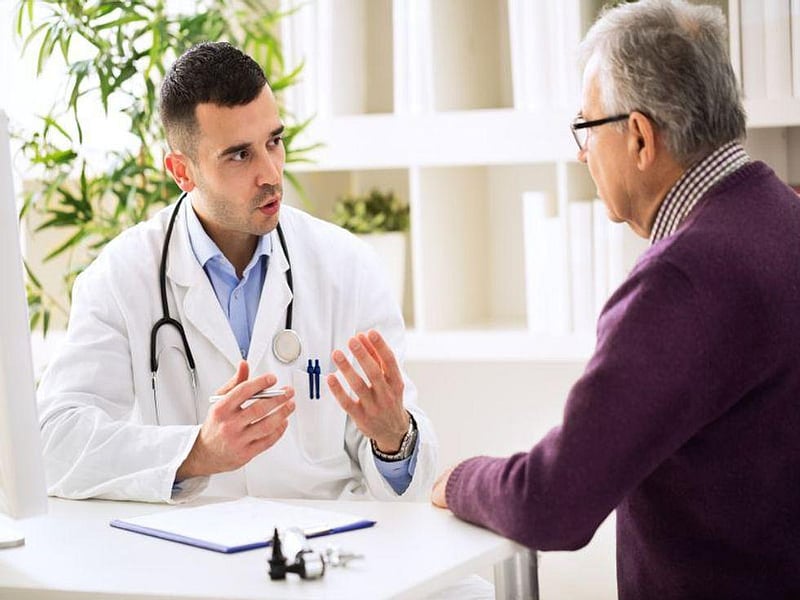 Robert Preidt
July 30, 2021
Plenty of seniors may struggle with problem drinking, but a new study shows that less than half of them discuss their alcohol use with their health care providers.
"Older adults are at high risk for the harms of alcohol use, especially for those with existing chronic dis...
Robert Preidt
July 29, 2021
Illustrating a heartbreaking cycle, new research finds that lonely seniors are much more likely to take opioid painkillers, sedatives, anti-anxiety drugs and other medications.
This puts them at increased risk for drug dependency, attention problems, falls, accidents and...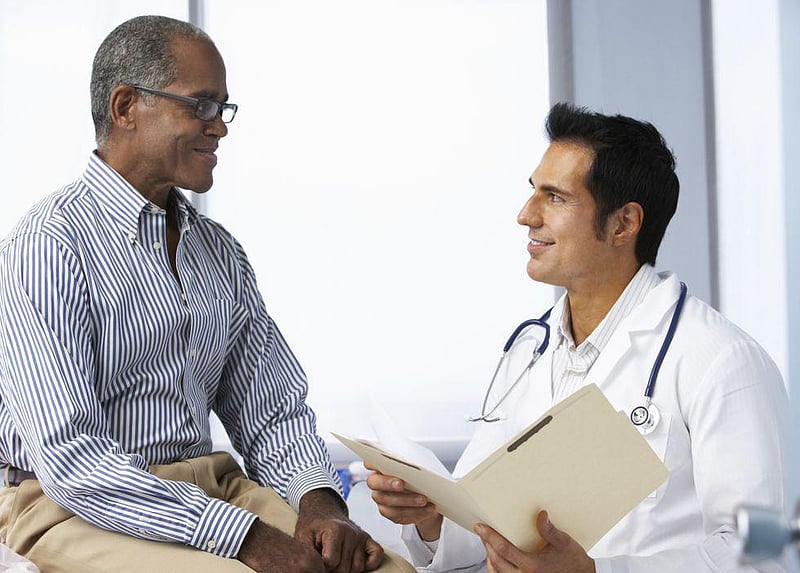 Robert Preidt
July 29, 2021
Could reducing racial disparities in health care be as simple as lowering the age at which Americans qualify for Medicare?
Yes, claims a new study that suggests lowering eligibility from age 65 to age 60 could go a long way toward addressing inequities in health insuranc...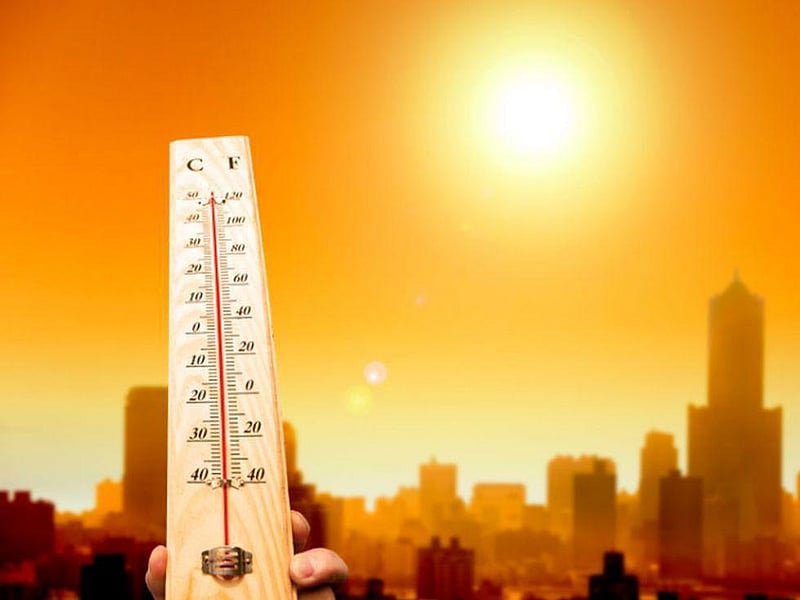 Robert Preidt
July 27, 2021
Midsummer heat and high humidity aren't just uncomfortable -- they're a combo that can cause serious illness and even death.
"Whenever you walk or do outdoor activity, take a friend with you who can help you if you run into trouble," Dr. Eleanor Dunham advised. She's an ...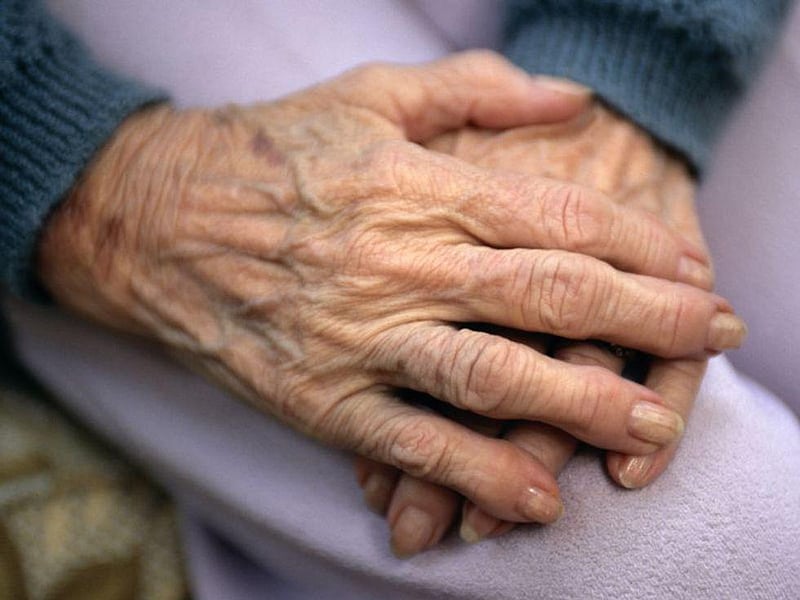 Robert Preidt
July 19, 2021
What's better -- a long life or quality of life?
New research suggests that people balance both when thinking about their desired life span, and fears of suffering dementia or chronic pain in old age tend to limit how long they want to live.
"Dementia tops the li...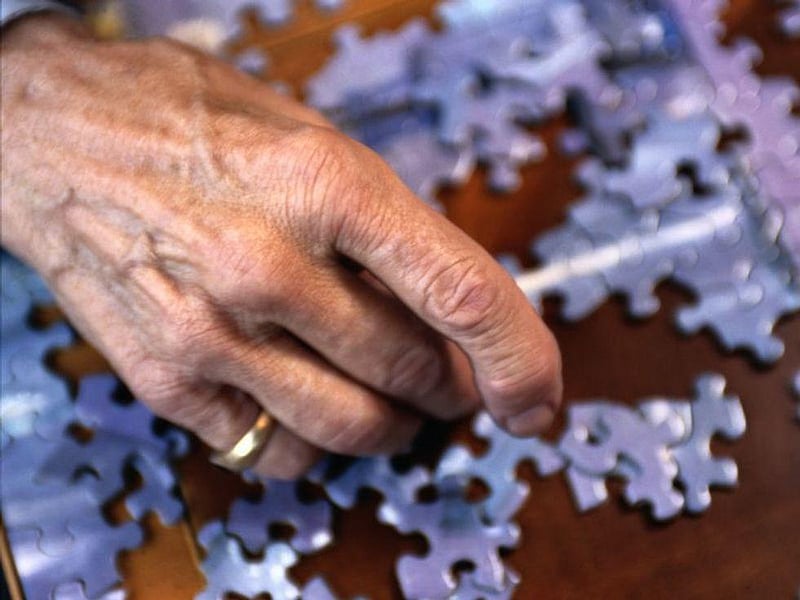 Steven Reinberg
July 15, 2021
An active mind in old age may delay Alzheimer's disease by up to five years, a new study suggests.
Activities like reading, writing letters, playing cards or doing puzzles may prolong brain health even for those in their 80s, researchers say.
"The key element is th...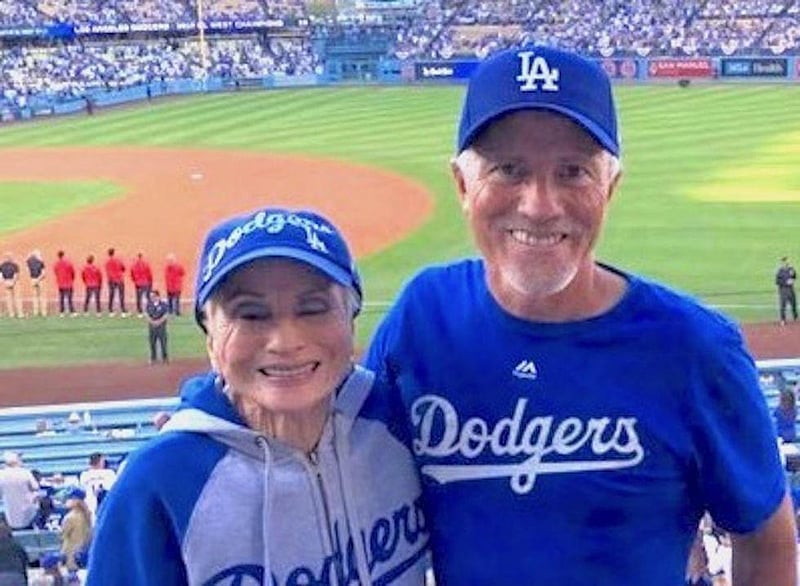 Cara Murez HealthDay Reporter
July 12, 2021
Before the COVID-19 pandemic, Sandra Banner was an active octogenarian. She enjoyed going to movies, traveling from her Palm Desert, Calif., home to Los Angeles for Dodgers baseball games and having friends over for happy hours.
Early on, she avoided isolation by teachin...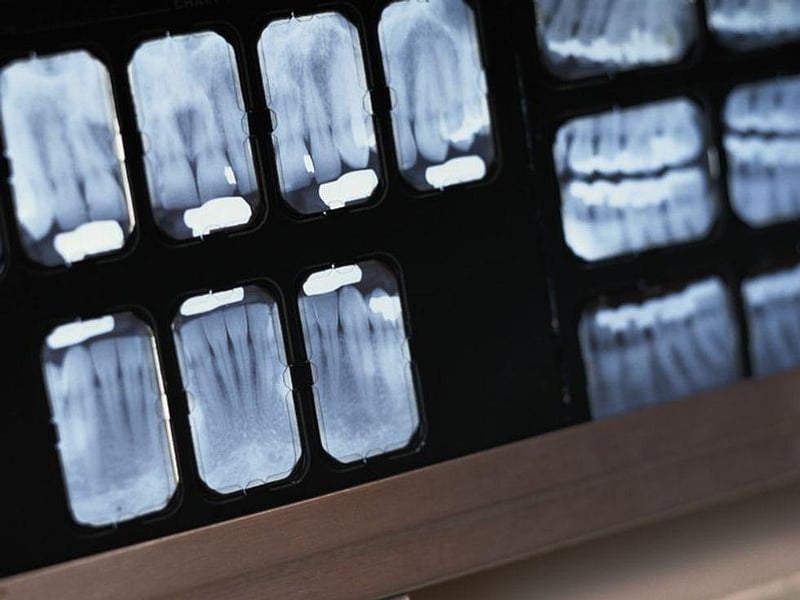 Robert Preidt
July 8, 2021
Brushing and flossing is good not only for your teeth: It might also benefit your brain, a new study suggests.
The findings showed that tooth loss is tied to an increased risk of dementia, though getting dentures may help reduce that risk.
For the study, New York U...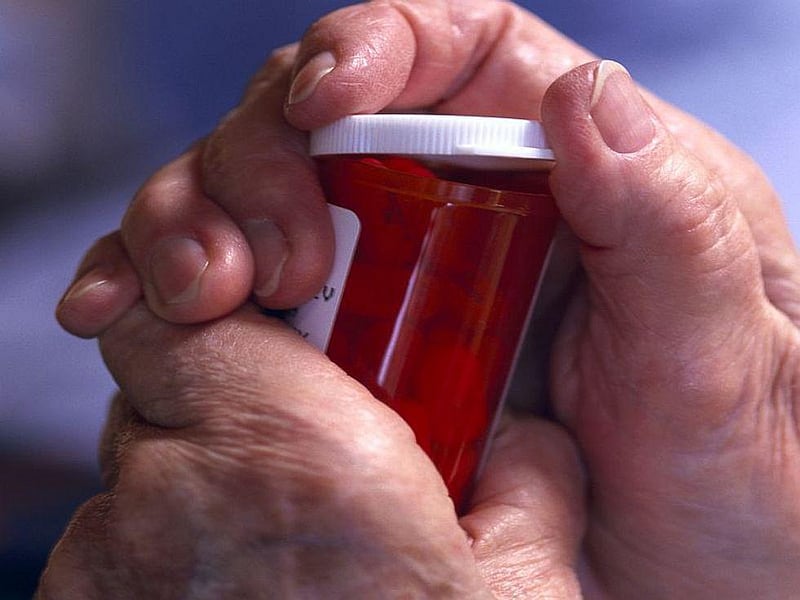 Robert Preidt
July 7, 2021
Can Costco beat Medicare Part D when it comes to prescription drug prices?
Apparently so, claims a new study that found that roughly half of generic medications were cheaper when purchased from the discount retailer than from the government program.
The researchers...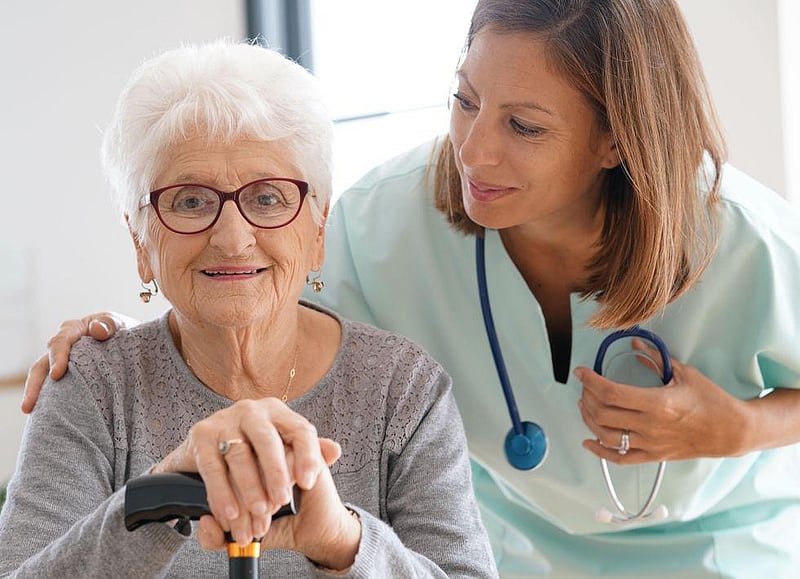 Robert Preidt
June 29, 2021
Dementia patients who have the same nurse for all of their home health care visits are a third less likely to be readmitted to the hospital, a new study finds.
"While continuity of nursing care may benefit every home health care patient, it may be particularly critical f...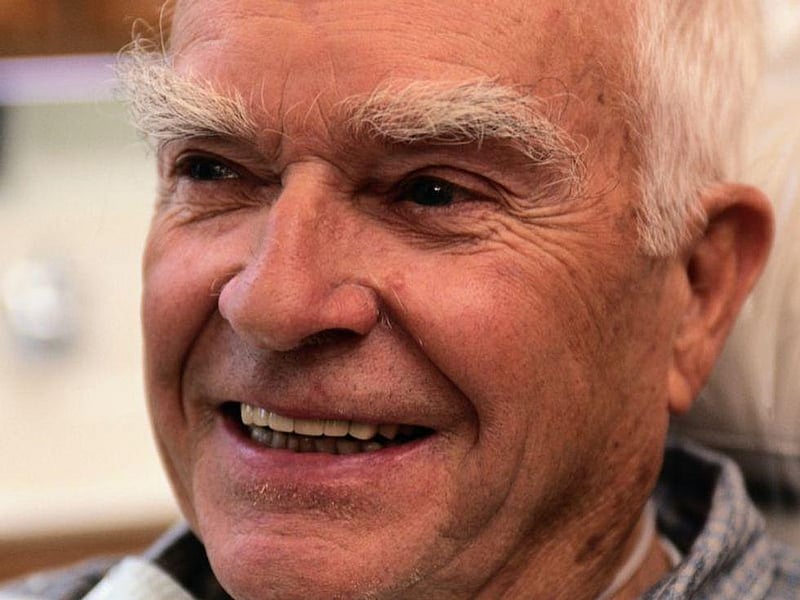 Robert Preidt
June 28, 2021
Most Americans with dementia are undiagnosed, which shows how important it is to screen and assess seniors for the disease, researchers say.
Their new analysis of data from a nationwide survey of about 6 million Americans aged 65 and older revealed that 91% of people wit...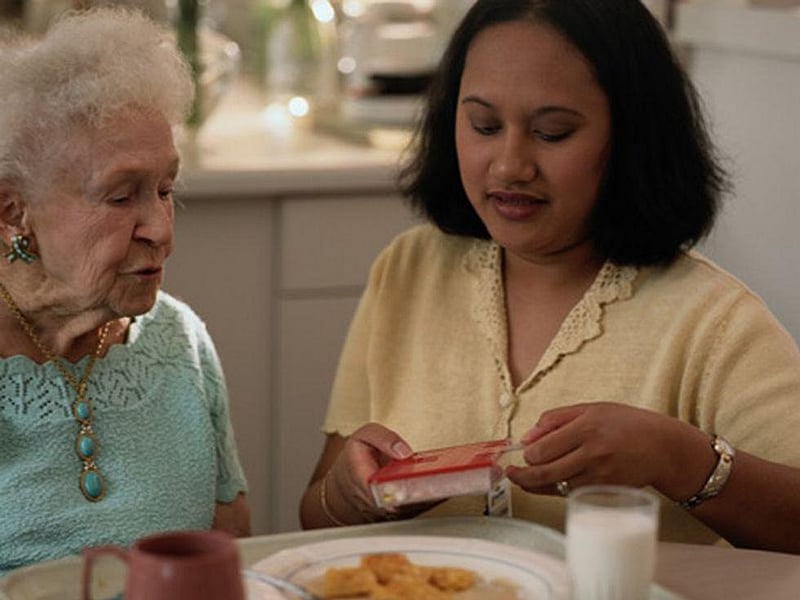 A new report raises questions about the training and qualifications of many caregivers for the elderly across the United States.
The study by the RAND Corporation, a nonprofit research organization, found that nearly a third of Americans who arranged for paid care of a f...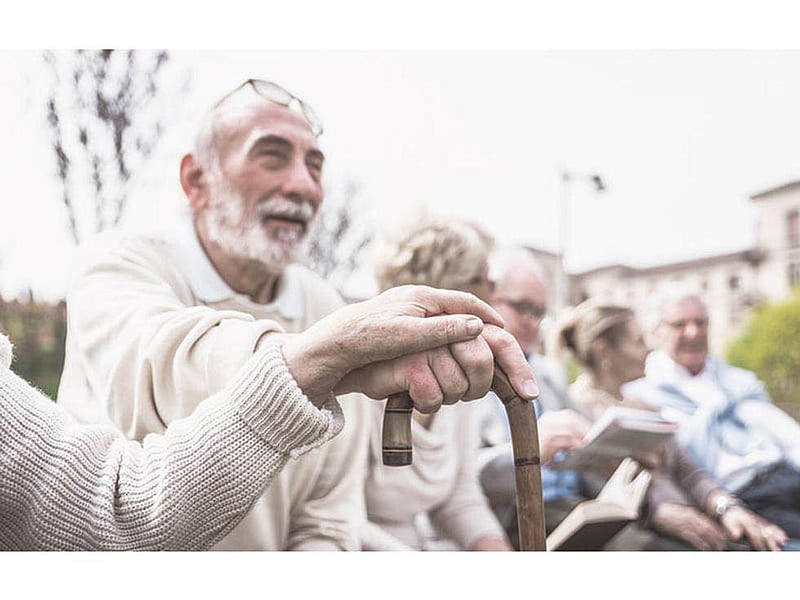 Robert Preidt
June 24, 2021
Surgery for the most common type of benign brain tumor should be considered for patients 80 and older, Finnish researchers say.
Meningiomas originate in the meninges surrounding the brain, and the primary treatment is surgery. But the risks of operating increase with age...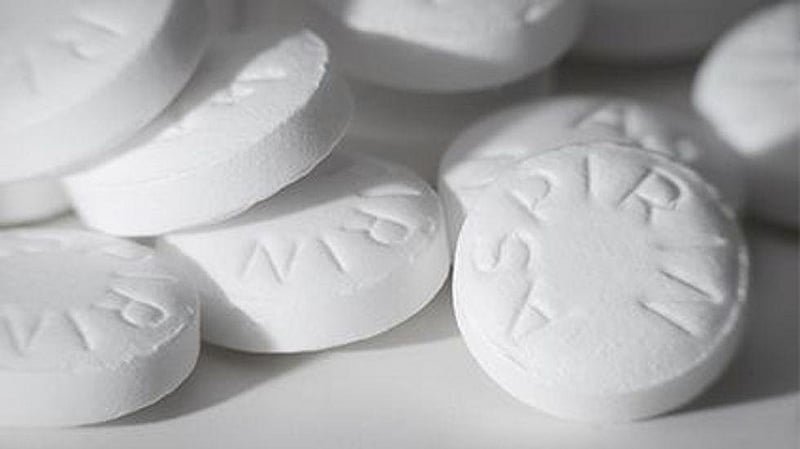 Amy Norton HealthDay Reporter
June 22, 2021
Many older adults are still taking a daily baby aspirin to ward off first-time heart problems -- despite guidelines that now discourage it, a new study finds.
Researchers found that one-half to 62% of U.S. adults aged 70 and up were using low-dose aspirin to cut their ri...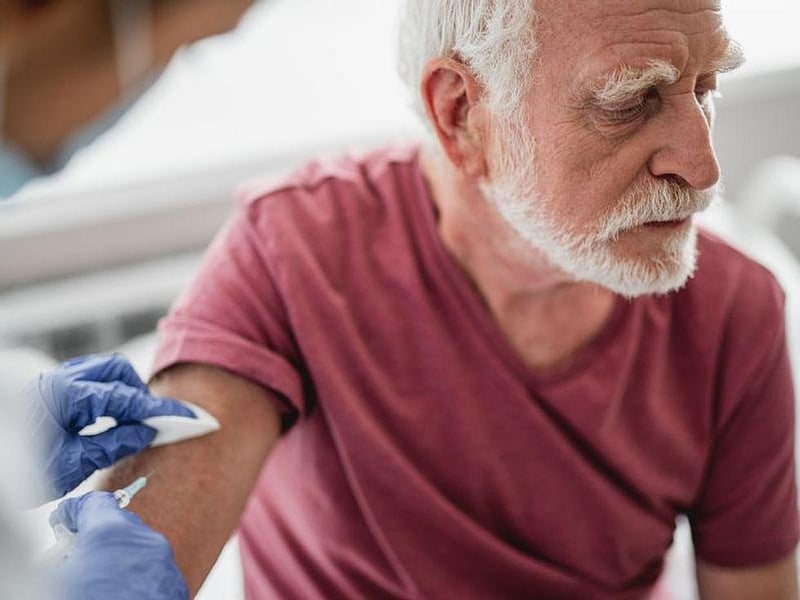 Ernie Mundell and Robin Foster HealthDay Reporters
June 21, 2021
U.S. health experts warn there is a ticking time bomb in 11 states where 20 percent or more of seniors still haven't gotten a COVID-19 vaccine.

Top priority for vaccinations was given to Americans aged 65 and older because they are far more vulnerable to serious ill...
Denise Mann HealthDay Reporter
June 15, 2021
Just a fraction of older Americans with arthritic knees try physical therapy, pain-relieving injections or other more conservative measures before undergoing knee replacement surgery, new research shows.
And this may be driven by what type of doctor they see to treat the...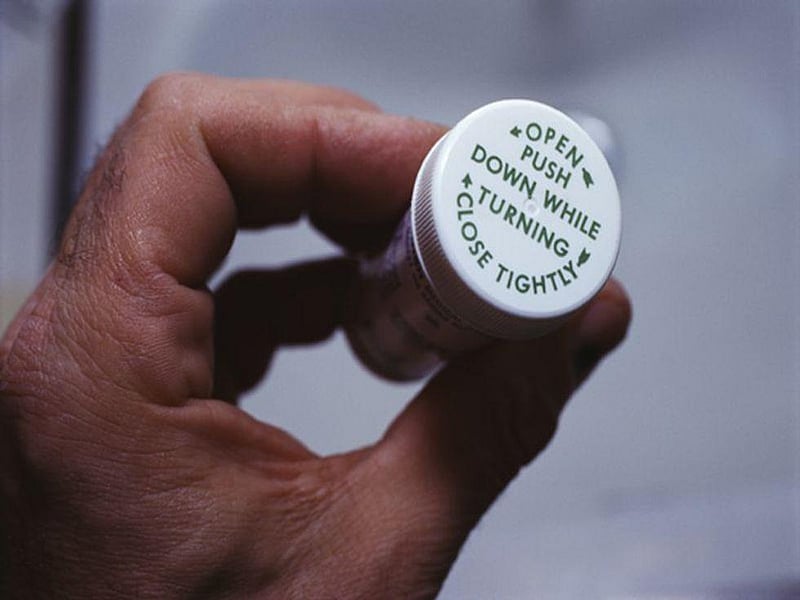 Steven Reinberg HealthDay Reporter
June 14, 2021
Living longer often means living with multiple health problems and numerous medications to manage them. Understandably, many doctors and their patients wonder if any of these drugs can be discontinued safely.
A new study from Italy suggests statins should not be culled f...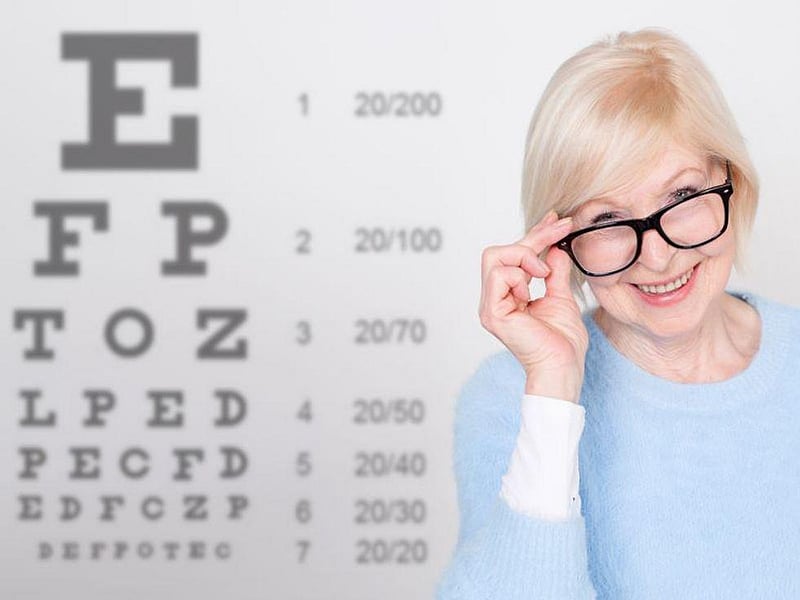 Many aging Americans can have their vision dimmed by cataracts, but the good news is that they're easily treated, one expert says.
By age 80, half of Americans either have cataracts or have had surgery to remove them, according to Dr. Waid Blackstone, an ophthalmologist ...
Steven Reinberg HealthDay Reporter
June 11, 2021
If you're obese, you're far more likely to have long-lasting health issues if you get COVID-19 and survive, a new study warns.
You are more likely than patients who aren't obese to be hospitalized. You're more likely wind up in the intensive care unit, need to be put on ...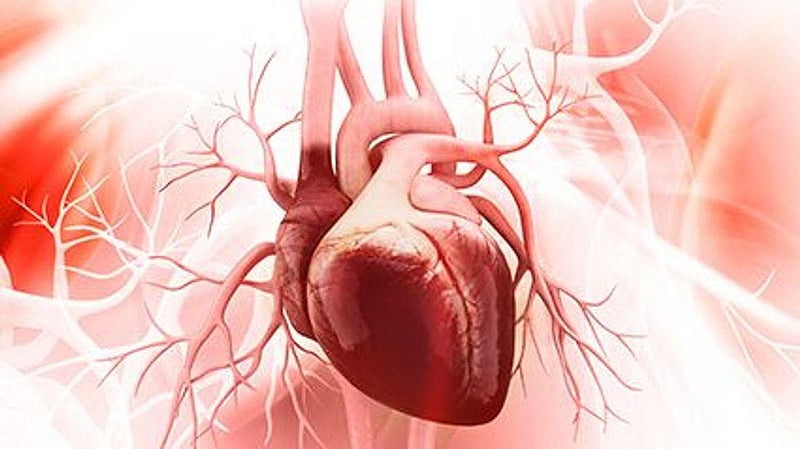 Robert Preidt
June 11, 2021
People over 70 are far less likely to be considered for or to receive a new heart -- even though new research suggests their survival rates after transplant are similar to those of younger patients.
For the study, the researchers analyzed data on more than 57,000 adults ...
Robert Preidt
June 10, 2021
Drinking rose among older Americans during the worst of the COVID-19 pandemic, and that could put their health at risk, claim researchers behind a new poll.
"As we all toast the end of the worst part of the pandemic in our country, it's important to address or prevent pr...
Robert Preidt
June 4, 2021
In some good news for those who have already suffered through a bout of COVID-19, a new study finds they may have a much lower risk of reinfection for at least 10 months.
For the study, the researchers analyzed rates of SARS-CoV-2 infections between October 2020 and Febr...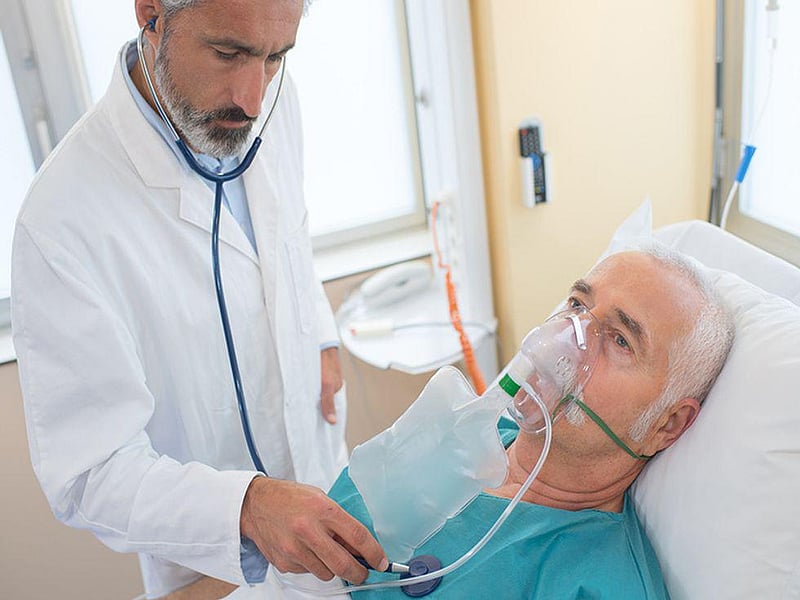 Amy Norton HealthDay Reporter
June 3, 2021
The cost of COVID-19 hospitalizations averaged nearly $22,000 for older Americans in 2020 - and much more for those who became critically ill, a new government study finds.
Researchers at the U.S. Centers for Disease Control and Prevention looked at the cost of COVID-19 ...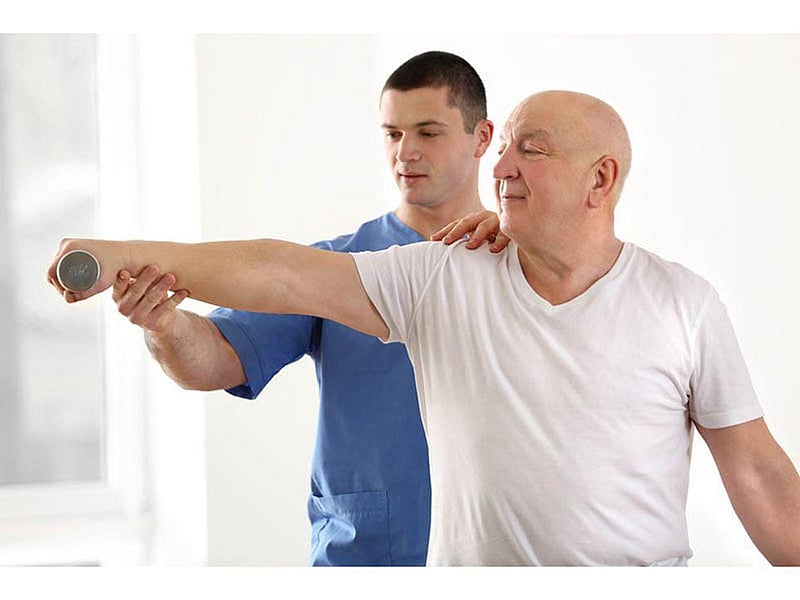 Robert Preidt
June 2, 2021
U.S. adults with cerebral palsy aren't getting adequate physical therapy, according to a new study.
While they're more likely than other adults in community-living situations to have debilitating pain from musculoskeletal disorders, those with cerebral palsy receive sign...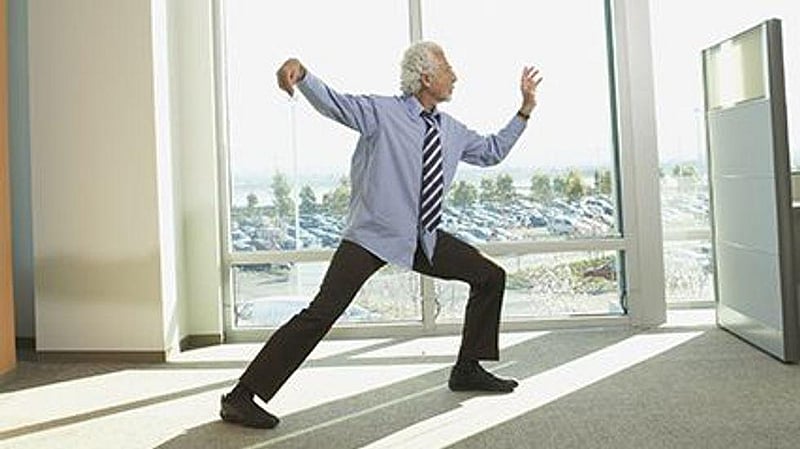 Cara Murez HealthDay Reporter
June 1, 2021
Could exercise that uses slow movements and breathing, like tai chi, do as much for trimming belly fat in older adults as aerobic exercise?
It might. A new study found that individuals aged 50 and up who practiced tai chi for 12 weeks lost about as much waist circumferen...
Amy Norton HealthDay Reporter
May 28, 2021
A native South American population that lives a pre-industrial lifestyle may have a slower rate of brain aging than the typical Westerner, a new study finds.
The study focused on the Tsimane population, whose roughly 16,000 members dwell in a remote part of the Bolivian ...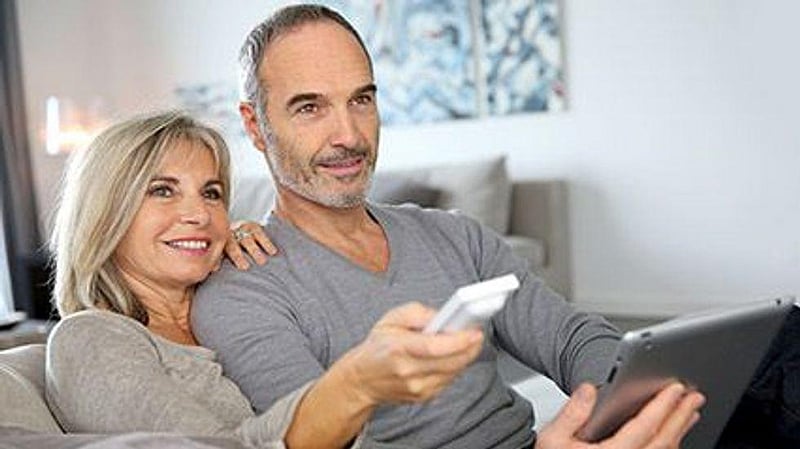 Dennis Thompson HealthDay Reporter
May 21, 2021
Mom always said too much TV would rot your brain, and as with so many other things it appears she was right.
Middle-aged folks who regularly turn to TV for entertainment appear to have a greater risk of decline in their reasoning and memory later in life, three new studi...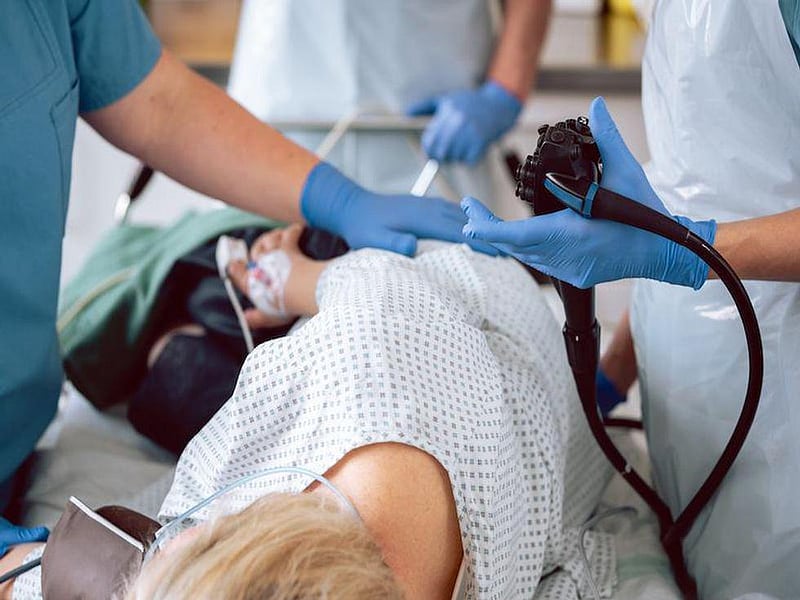 Robert Preidt
May 21, 2021
If you're over 75, being screened for colon cancer could save your life, a new study says.
This week, the influential U.S. Preventive Services Task Force lowered the recommended age to begin colon cancer screening from 50 to 45 for people without a family history of col...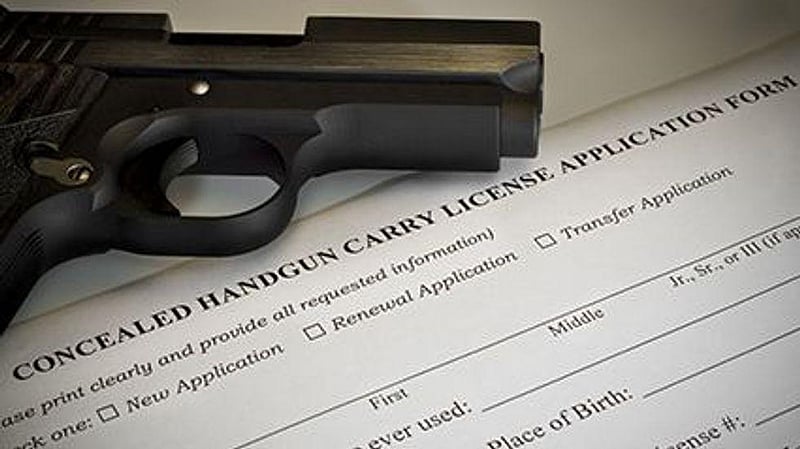 Amy Norton HealthDay Reporter
May 17, 2021
Just as some elderly drivers need to give up their car keys, older gun owners may eventually face "firearm retirement." And a preliminary study suggests they are open to the idea.
In focus-group interviews with older gun owners, researchers found that many had considered...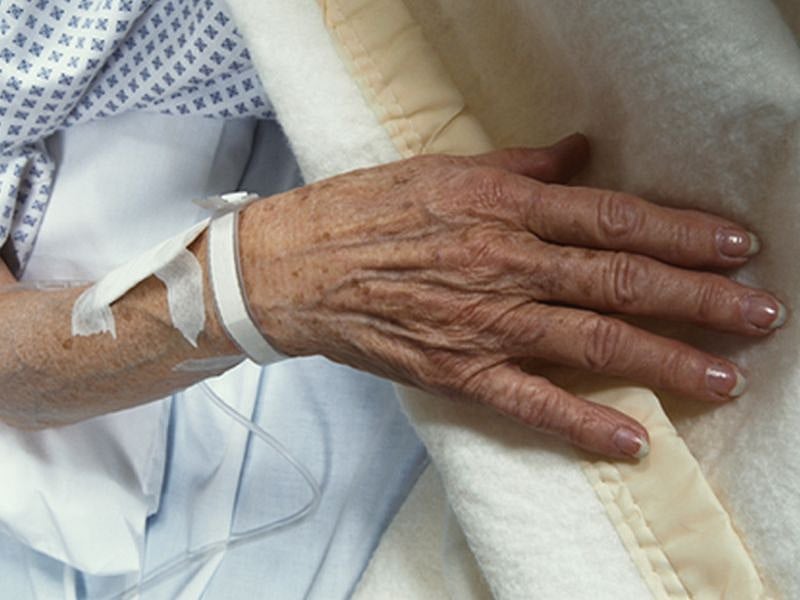 Steven Reinberg
May 12, 2021
Older Americans, especially those 85 and older, are having fewer abdominal surgeries than in decades past, a new study finds.
The study examined data from 2002 to 2014, and was not able to tell the exact reasons for the trend. It might be that improvements in medical tr...