Patient Resources
Search Results
Results for search "
Heart / Stroke-Related: Stroke

".
Researchers recommend OCD patients maintain a healthy lifestyle to avoid stroke-related risk factors.
Health News Results -
393
Steven Reinberg
September 23, 2021
Treating polycystic ovary syndrome (PCOS) — the most common hormone disorder in women of child-bearing age — is costly.
In 2020, diagnosing and treating this disorder cost an estimated $8 billion in the United States, according to a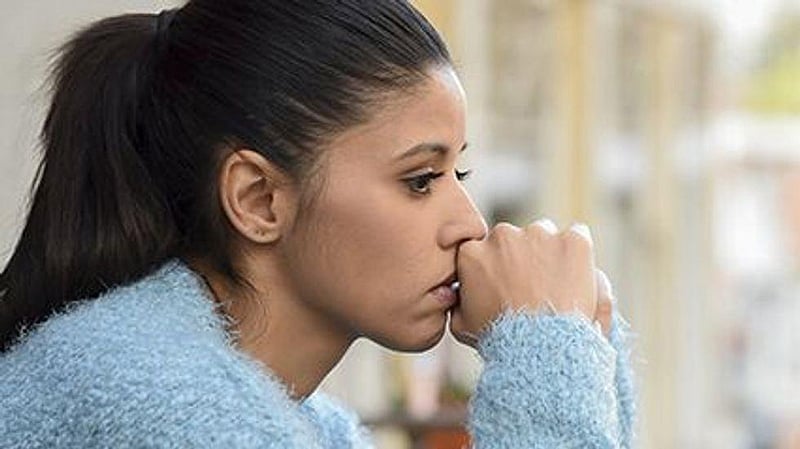 Cara Murez
September 22, 2021
It's known that sexual assault affects a woman's physical and mental health. Now, researchers say these traumatic incidents may also harm her brain health.
A new study found that traumatic experiences, including sexual violence, may be linked to greater risk of dementia,...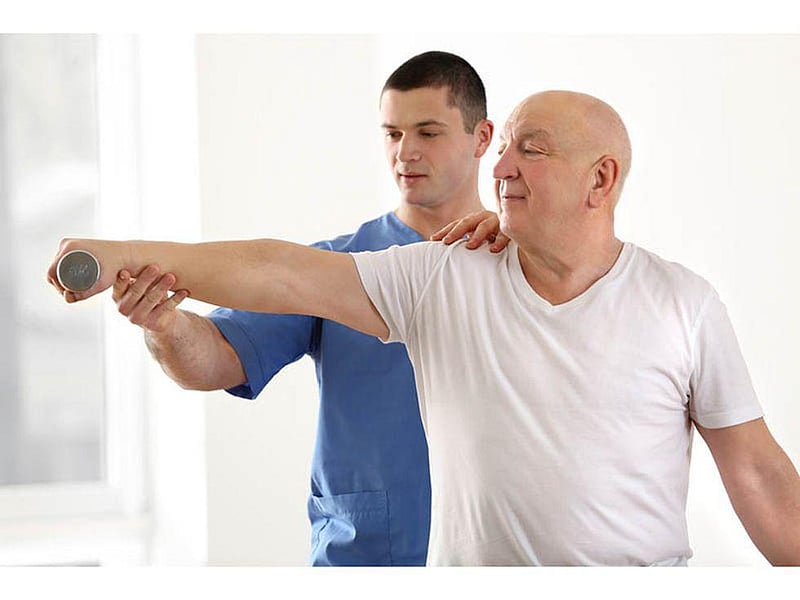 Cara Murez
September 21, 2021
After a stroke, the best time to work on regaining hand and arm use is 60 to 90 days later, according to a new clinical trial.
Starting intensive rehab at less than 30 days can be helpful, too, but waiting until six months can be too late for maximum benefit, said resear...
Steven Reinberg and Ernie Mundell HealthDay Reporters
September 17, 2021
Diseases that can rob you of vision as you age also appear to be tied to an increased risk for dementia, a new study finds.
Specifically, age-related macular degeneration, cataracts and diabetes-related eye disease were linked with a higher likelihood of dementia, resea...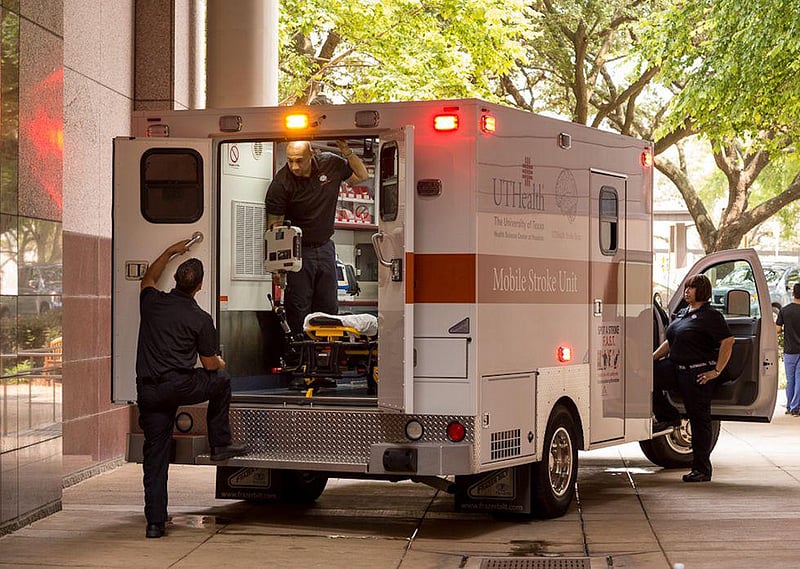 Denise Mann HealthDay Reporter
September 9, 2021
Every second counts after having a stroke, and rapid-response mobile stroke units can start clot-busting drugs quickly, potentially staving off lasting damage, new research finds.
Mobile stroke units are special ambulances equipped with imaging equipment and staffed by e...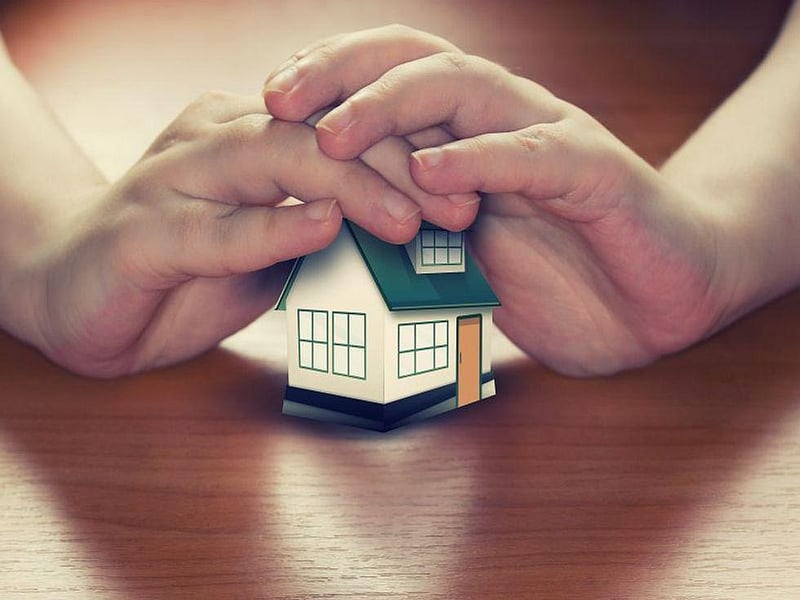 Cara Murez
September 9, 2021
One of the keys to good health could be in the hands of those who decide zoning policies for their communities.
Inclusionary zoning policies that provide for affordable housing were associated with lower rates of heart disease for those who benefited from these dwelling...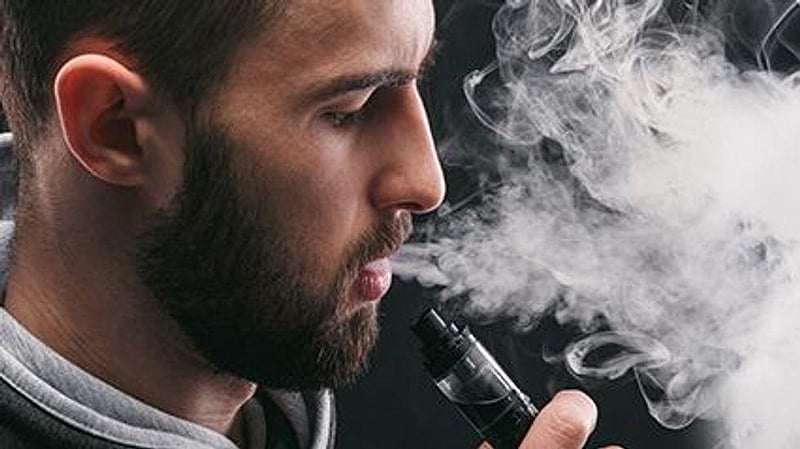 Nicotine-laden e-cigarettes raise a user's risk of blood clots, damage small blood vessels and can also raise heart rate and blood pressure, a new study finds.
The effects are similar to those caused by traditional cigarettes, and raise the concern that long-term vaping ...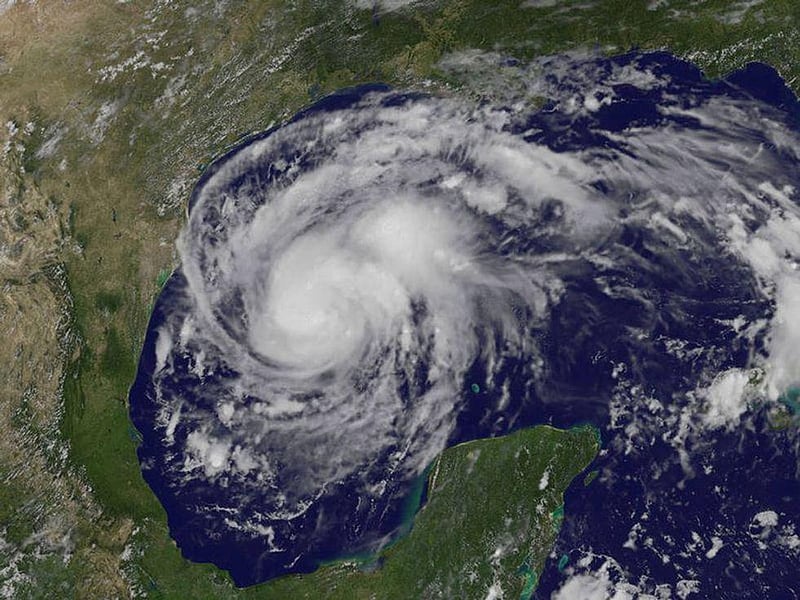 Robert Preidt
August 31, 2021
Along with other dangers, the aftermath of Hurricane Ida could pose significant heart health risks.
Stress and trauma from the storm that slammed into Louisiana, Mississippi, Alabama and other states could increase heart risk, and the impact may be more significant for h...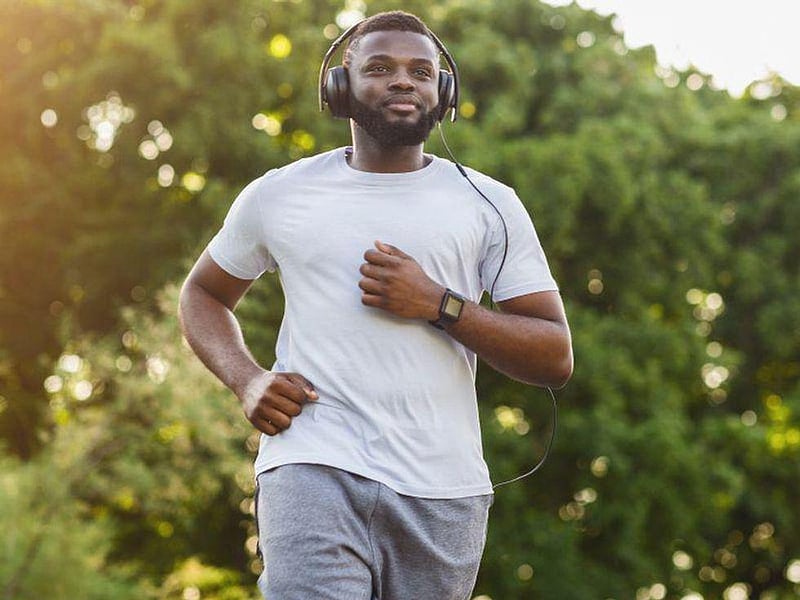 Robert Preidt
August 30, 2021
The greener your neighborhood, the lower your risk of heart disease.
That's the takeaway from a new study, which reported that adding to a neighborhood's green space can have a big payoff for public health.
"For the cost of one emergency room visit for a heart atta...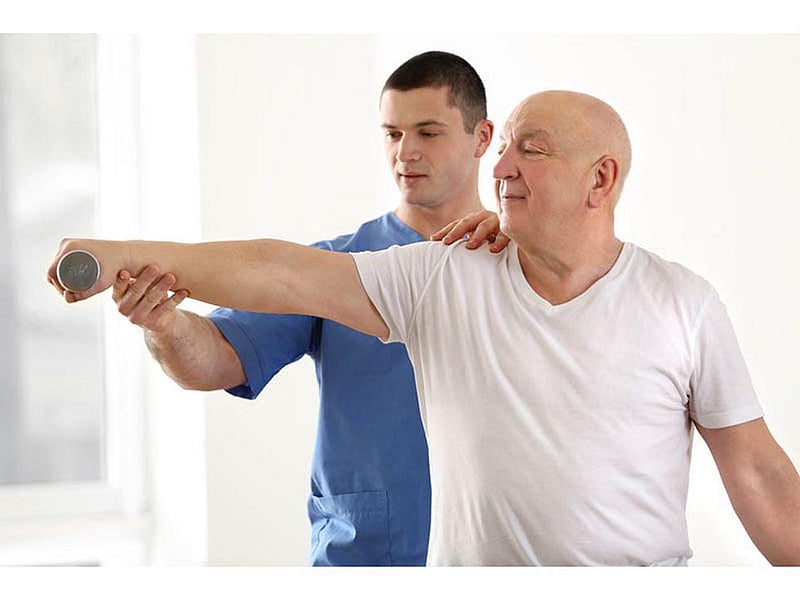 Robert Preidt and Ernie Mundell
August 27, 2021
A first-of-a-kind nerve stimulation treatment for people who have problems moving their arms after a stroke has been approved by the U.S. Food and Drug Administration.
"People who have lost mobility in their hands and arms due to ischemic stroke are often limited in thei...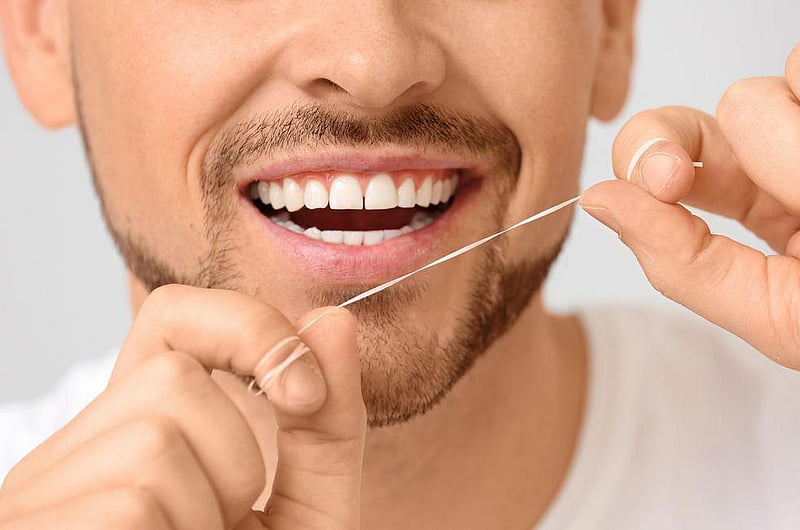 Robert Preidt
August 27, 2021
New research offers further evidence of a link between gum disease and heart disease.
The ongoing Swedish study previously found that gum disease ("periodontitis") was much more common in first-time heart attack patients than in a group of healthy people.
In this f...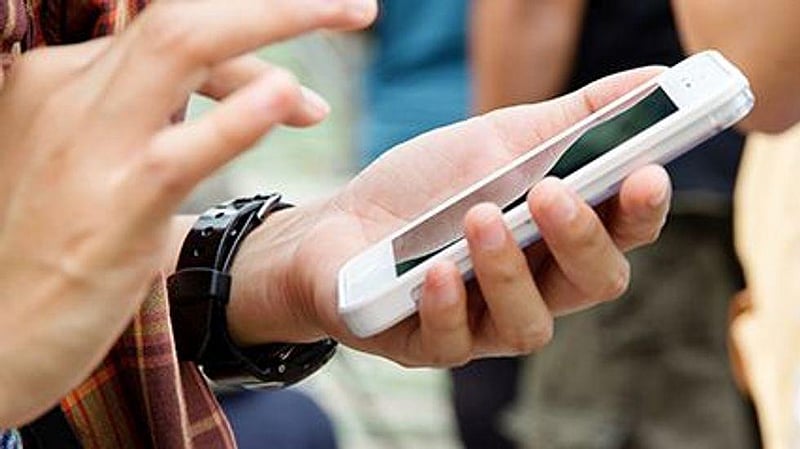 Ernie Mundell and Robert Preidt HealthDay Reporters
August 26, 2021
Do you have an implanted defibrillator or pacemaker? Try keeping your smart watch or smart phone a few inches away from them.
New research from the U.S. Food and Drug Administration finds that your phone or watch could interfere with implanted heart devices.

B...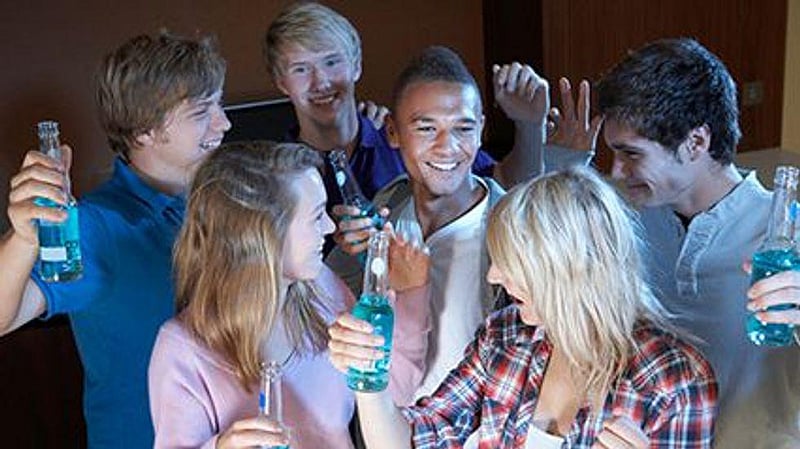 Robert Preidt
August 24, 2021
The arteries of young people who drink stiffen sooner in their lives, which could increase their risk for heart disease and stroke later on, a British study reports.
People's arteries naturally become less elastic with age, but certain factors -- including alcohol and to...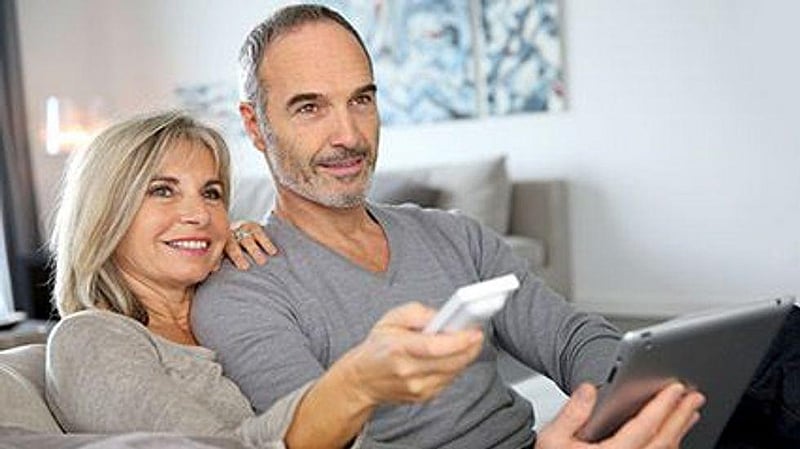 Robert Preidt
August 23, 2021
You've heard the warnings about kids who are forever glued to their screens, but all that screen time can have devastating health effects for grown-ups.
If you're under 60, too much time using a computer, watching TV or reading could boost your risk for a stroke, Canadia...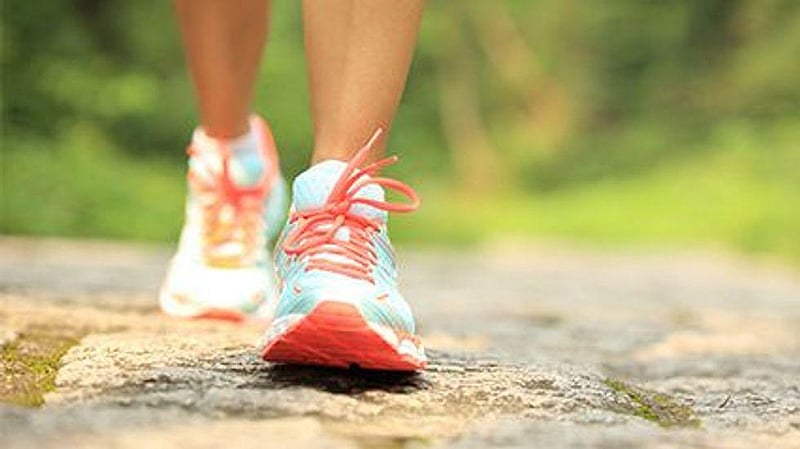 Ernie Mundell and Robert Preidt HealthDay Reporters
August 12, 2021
After a stroke, survivors can greatly increase their odds for many more years of life through activities as easy as a half-hour's stroll each day, new research shows.
The nearly five-year-long Canadian study found that stroke survivors who walked or gardened at least thr...
Robert Preidt
August 11, 2021
In a study conducted in Scandinavia, loss of height among middle-aged women was linked to an increased risk of early death from heart attack and stroke, researchers report.
Some loss of height goes along with aging, and previous studies have suggested it may boost the od...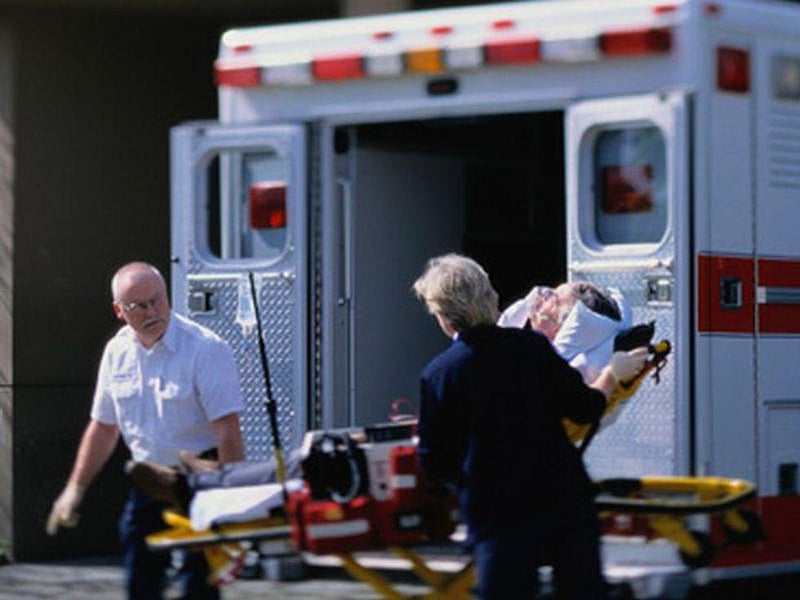 Robert Preidt
August 6, 2021
Dispatching rapid-response medical teams to perform an emergency procedure on stroke patients significantly improves their chances of survival and a good recovery, according to a new study.
Researchers assessed a pilot program in New York City where a mobile intervention...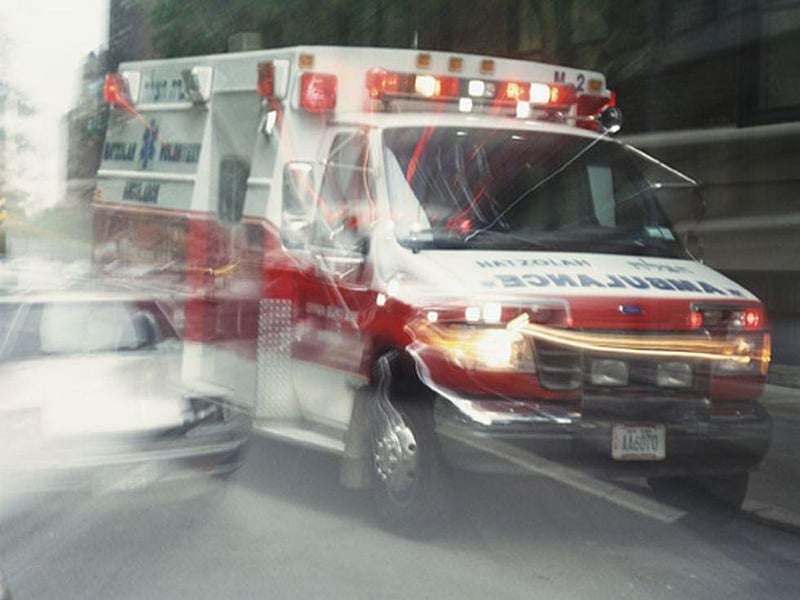 Robert Preidt
August 6, 2021
Women are less likely than men to get the most effective treatment for a serious type of stroke, new research shows.
Emergent large vessel occlusion (ELVO) is a type of ischemic stroke caused when blockages in large blood vessels cut off significant blood flow to the bra...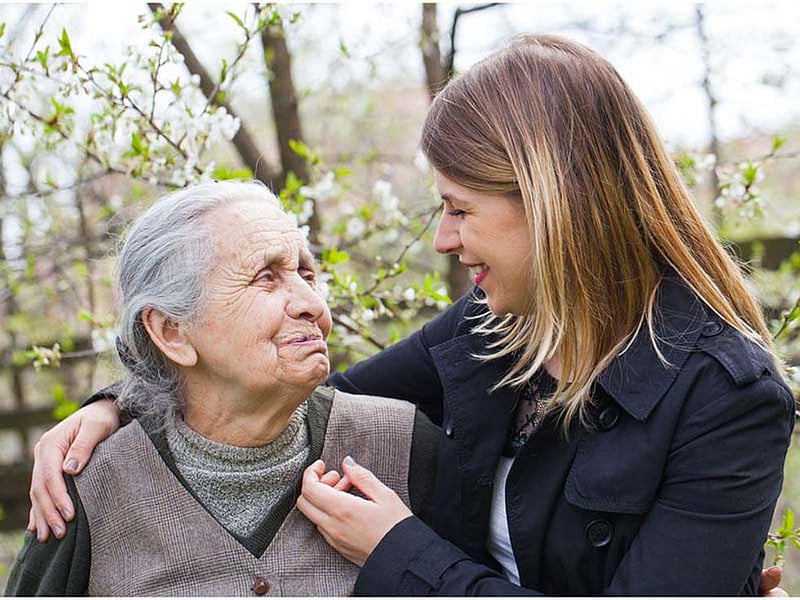 Amy Norton HealthDay Reporter
July 30, 2021
Death rates from Alzheimer's disease are particularly high in the rural United States, a preliminary study finds, highlighting a need for health care resources in traditionally under-served areas.
Researchers discovered that over the past two decades, rural areas in the ...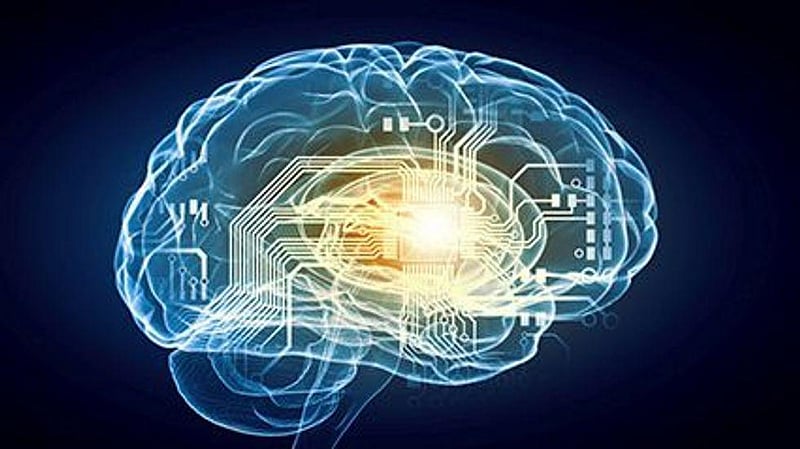 Robert Preidt
July 29, 2021
It is often said that stroke affects men and women differently. Now, scientists say the location of the stroke's damage in the brain may help explain why.
Women have more strokes, and are more likely to have symptoms such as fatigue and mental confusion rather than class...
Amy Norton HealthDay Reporter
July 28, 2021
Here's a reason to not feel guilty about drinking a glass of wine every evening: A new study suggests that people who drink moderately may have lower risks for both heart attack and stroke than teetotalers -- even when they have a history of heart issues.
The researchers...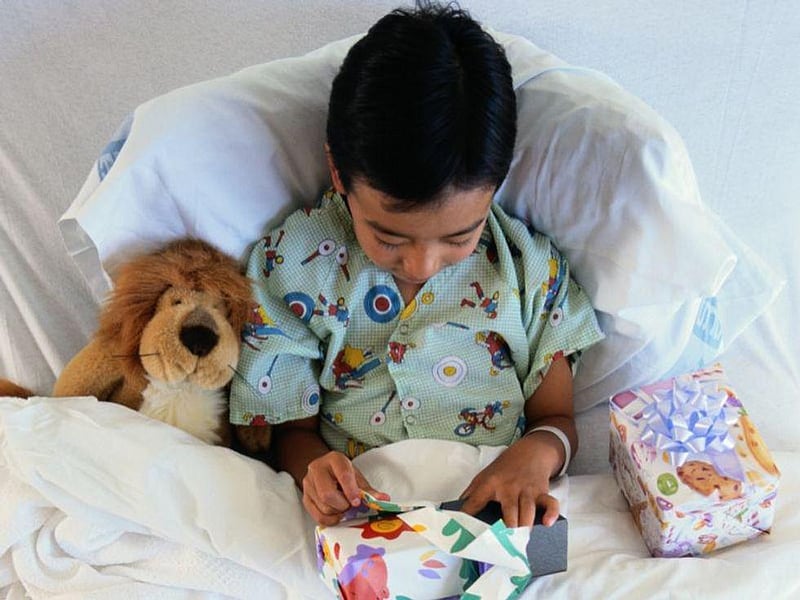 Dennis Thompson HealthDay Reporter
July 20, 2021
About one in 20 kids hospitalized with COVID-19 develop debilitating brain or nerve complications that could haunt some for a long time, a new British study reports.
Children with severe infections can suffer from brain inflammation, seizures, stroke, behavior changes, h...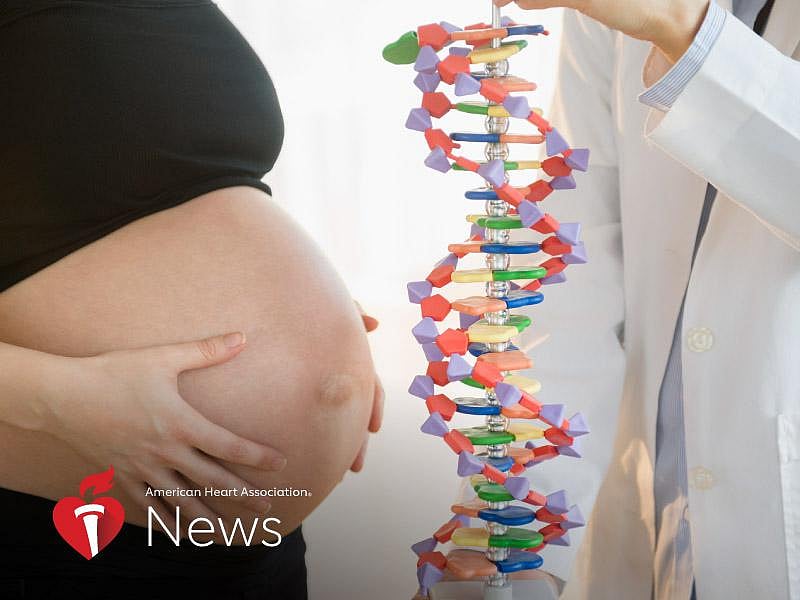 American Heart Association News HealthDay Reporter
July 19, 2021
A pregnant woman's diet and other lifestyle factors may change how her baby's genes work in a way that can affect the child's cardiovascular health by age 8 or 9, new research has found.
Nearly half of U.S. adults have some form of cardiovascular disease, including coron...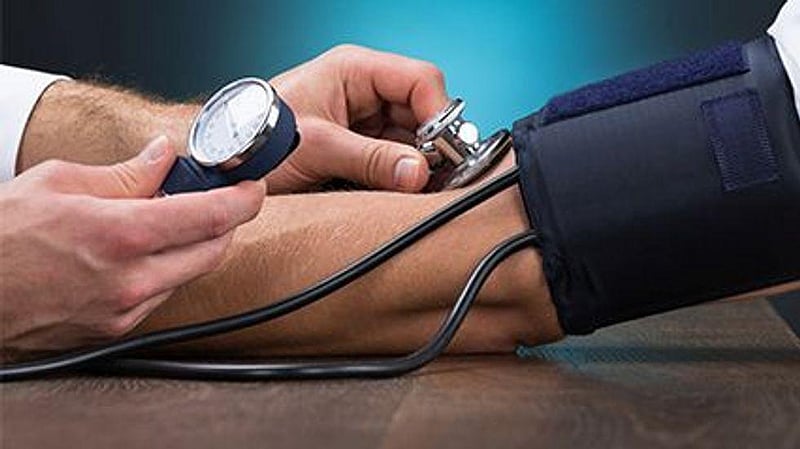 Robert Preidt
July 16, 2021
The heart benefits of cholesterol-lowering statins in people without heart disease far exceed the risks of any side effects, a new review finds.
Statins are widely prescribed to people with heart disease, and recent guidelines recommend greater preventive use of the drug...
Steven Reinberg HealthDay Reporter
July 12, 2021
A flu shot might offer some protection against severe effects of COVID-19, a new study suggests.
If you are infected with COVID-19, having had a flu shot makes it less likely you will suffer severe body-wide infection, blood clots, have a stroke or be treated in an inten...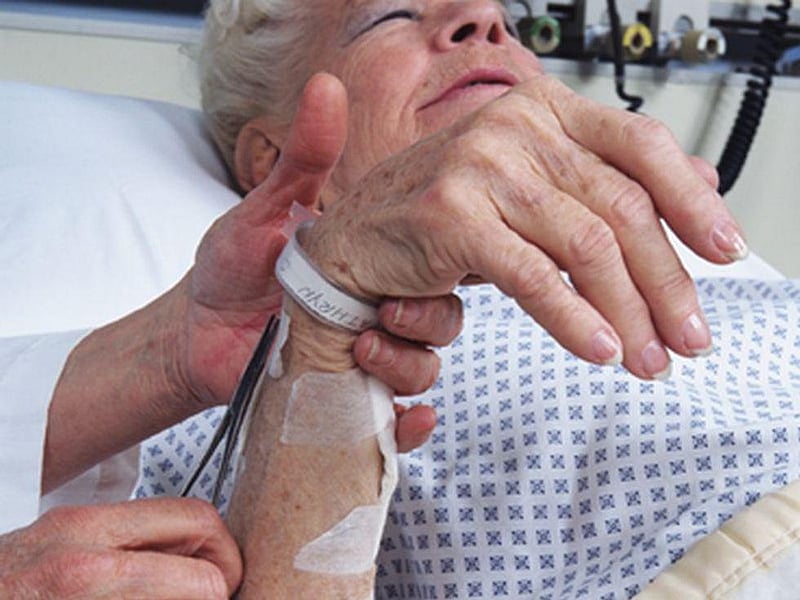 Robert Preidt
July 8, 2021
Aspirin has long been taken by heart patients to reduce the risk of stroke and heart attack, but a new study suggests that it can also guard against cardiovascular trouble in pneumonia patients.
Such complications are common in pneumonia patients and strongly associated ...
Denise Mann HealthDay Reporter
July 1, 2021
Poor quality sleep can shave years off your life, and these effects may be magnified if you don't get enough physical activity.
That's the bad news. The good news is that getting more exercise may help counter some of the health risks known to accompany poor quality slee...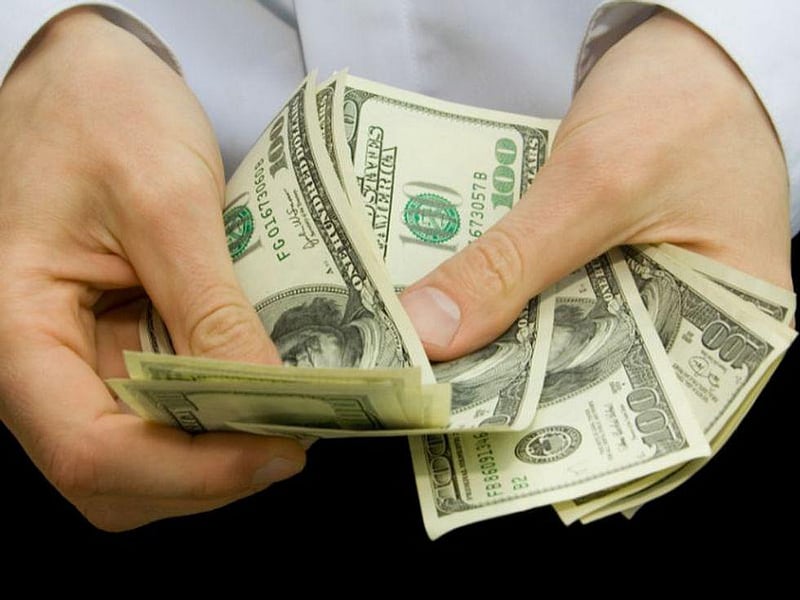 Robert Preidt
July 1, 2021
The state of your finances may affect more than your pocketbook.
So claims new research that suggests a loss of wealth is associated with an increased risk of heart problems, while a boost in finances is associated with a lower risk.

"Low wealth is a risk fact...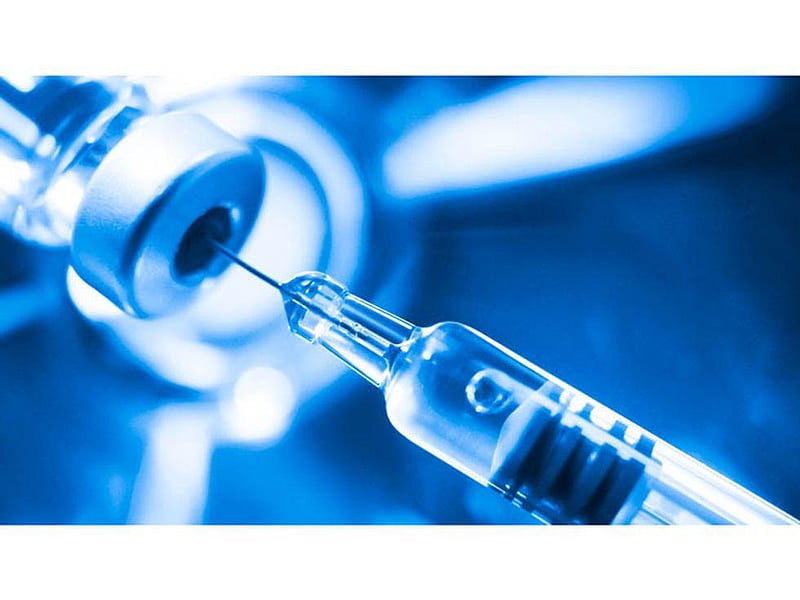 Robert Preidt and Ernie Mundell HealthDay Reporters
June 29, 2021
People with type 2 diabetes face heightened risks for heart attack and stroke, as well as progressive kidney disease. But a new once-a-week injected drug called efpeglenatide could greatly reduce their odds for those outcomes, new research shows.
The clinical trial was ...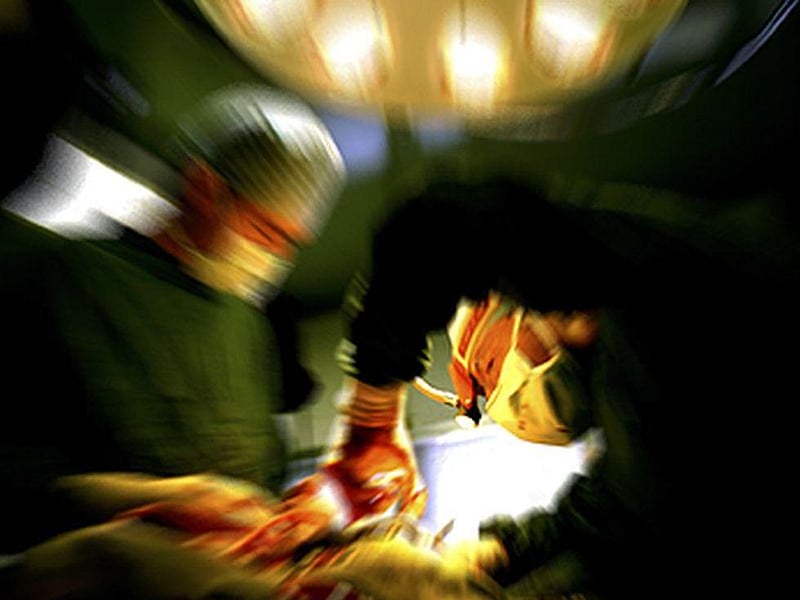 Amy Norton HealthDay Reporter
June 24, 2021
When someone suffers a stroke, doctors can often remove the culprit clot obstructing blood flow to the brain. Now, a new study sheds light on why those successful procedures do not always translate into a good outcome.
Researchers found that when clot retrieval takes mor...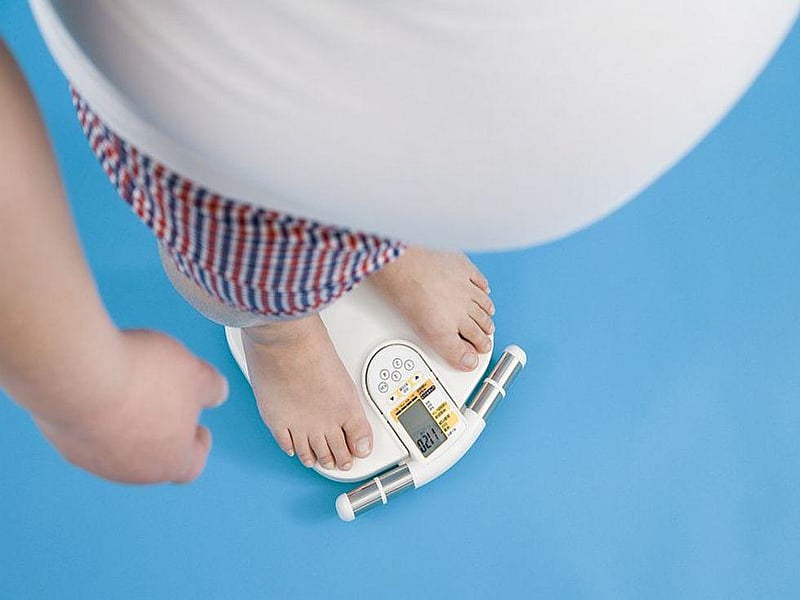 Robert Preidt
June 11, 2021
There is no such thing as healthy obesity, a Scottish study reports.
A normal metabolic profile doesn't mean an obese person is actually healthy, because he or she still has an increased risk of diabetes, heart disease, stroke and respiratory illness, University of Glasg...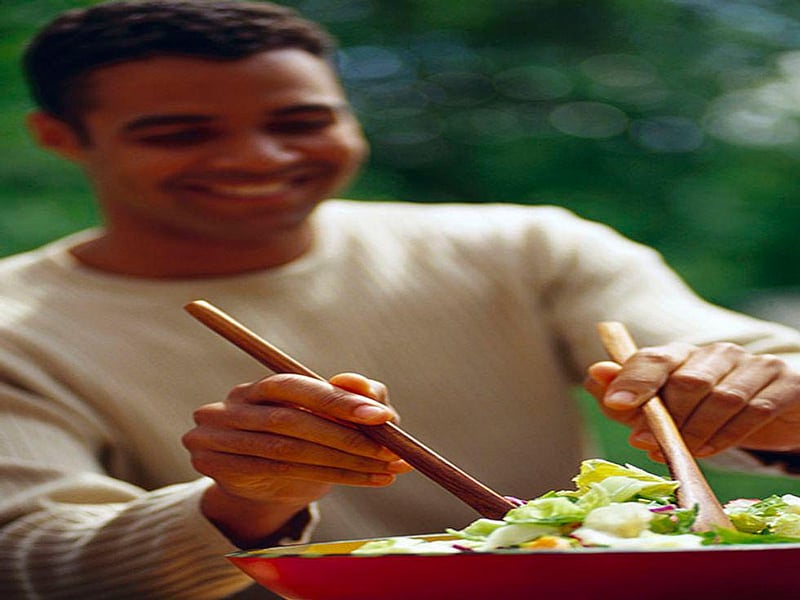 Amy Norton HealthDay Reporter
June 9, 2021
Hoping to eat your way to a healthier heart?
Diets rich in plant foods may beat low-fat eating regimens for cutting the risk of heart disease and stroke, a new study finds.
Saturated fat, the kind largely found in animal products, has long been viewed as the enemy ...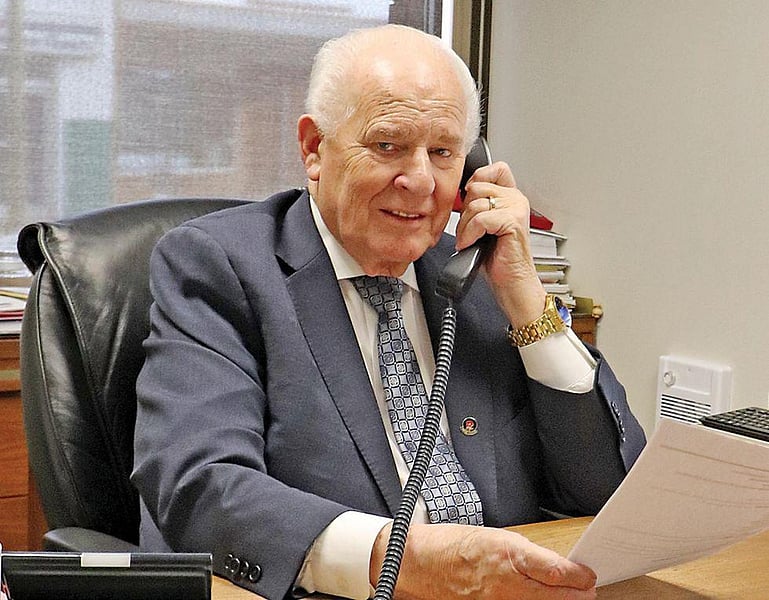 Dennis Thompson HealthDay Reporter
June 9, 2021
Norman Mayer, 86, walks around with a computer chip in his chest and doesn't think a thing about it.
Doctors implanted a tiny heart monitor chip in Mayer's chest after he suffered a mini-stroke in late 2015, to track his heartbeat and potentially detect an irregular hear...
Smoking cigarettes or using other tobacco products increases heart risks, but that doesn't stop some Americans with a history of heart problems, new research finds.
Many continue to smoke after having a heart attack, heart failure or stroke even though they are aware of ...
Robert Preidt
June 4, 2021
Emergency care for heart attacks and strokes rebounded in Northern California after initially plummeting in the early stages of the COVID-19 pandemic, researchers say.
That's good news, suggesting that public health campaigns urging people to seek care if they had signs...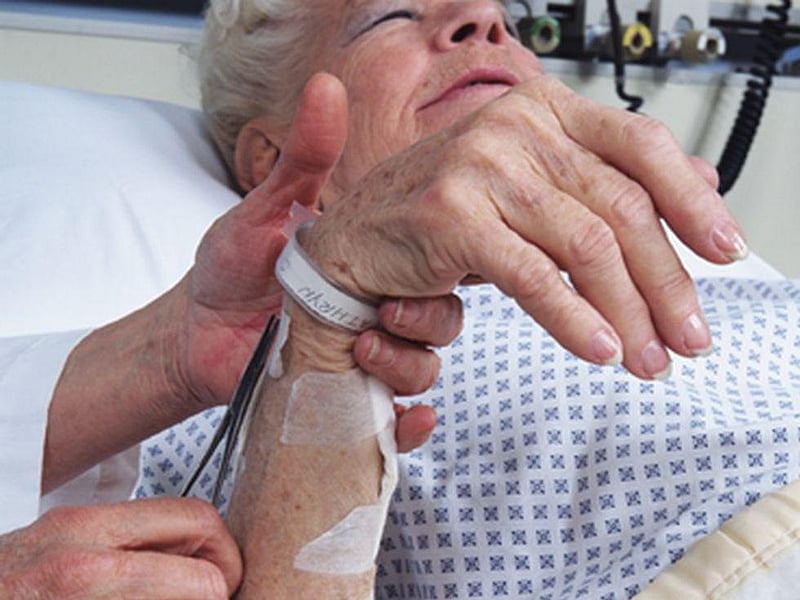 Robert Preidt
June 3, 2021
COVID-19 patients are at increased risk for severe strokes, according to a new study that also found that the overall risk of stroke is higher in younger patients.
Researchers analyzed data from 432 COVID-19 patients in 17 countries who suffered strokes and found they we...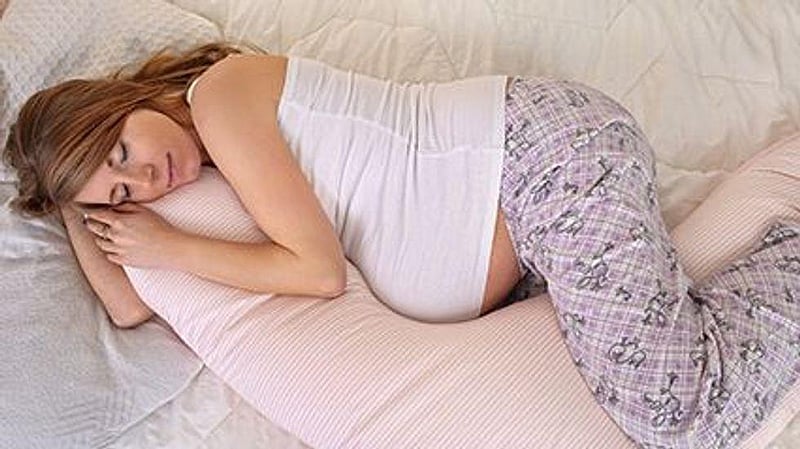 Robert Preidt
June 1, 2021
Expectant mothers' high blood pressure heightens kids' risk of stroke later in life, a Swedish study finds.
"Our findings indicate that hypertensive disorders during pregnancy are associated with increased risks of stroke and potentially heart disease in offspring up to ...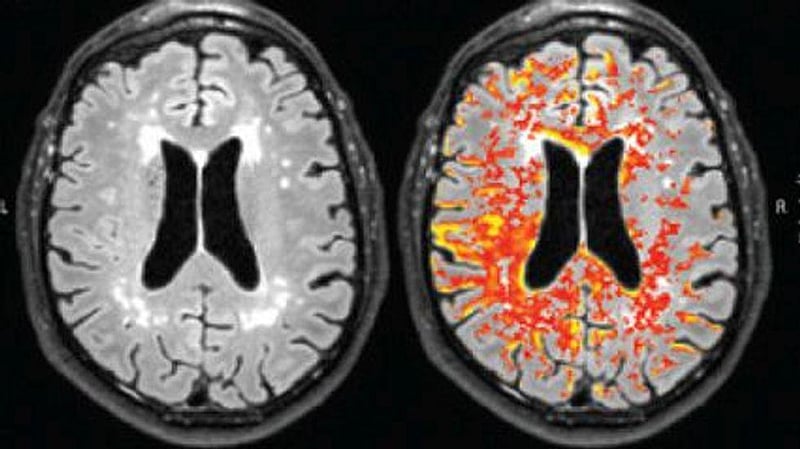 Steven Reinberg HealthDay Reporter
May 27, 2021
Adults with obsessive-compulsive disorder, a common mental health condition known as OCD, may have more than triple the risk of having a stroke, according to a new report from Taiwanese researchers.
As to why, the study authors aren't sure.
The investigators specu...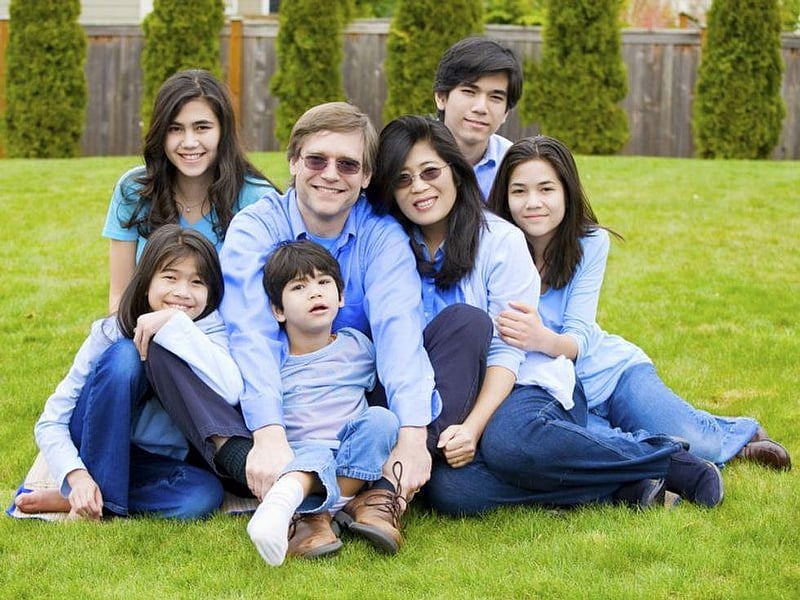 It's known that genetics and lifestyle can affect your heart health. Now, researchers say, your birth order and family size may also have an impact.

A new Swedish study found that first-born children had a lower...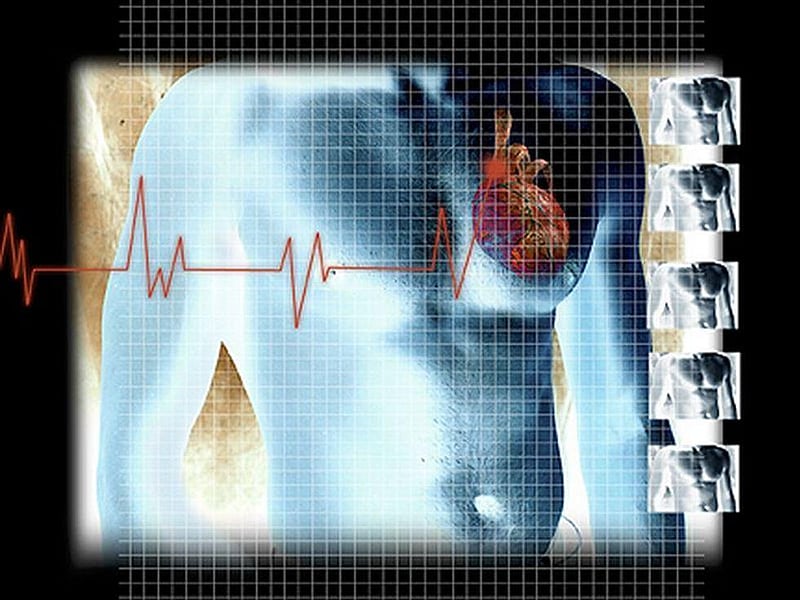 Robert Preidt
May 25, 2021
Too much fat around your heart could increase your risk of heart failure, especially if you're a woman, researchers warn.
They looked at nearly 7,000 45- to 84-year-olds across the United States who had no evidence of heart disease on initial CT scans. Over more than 17 ...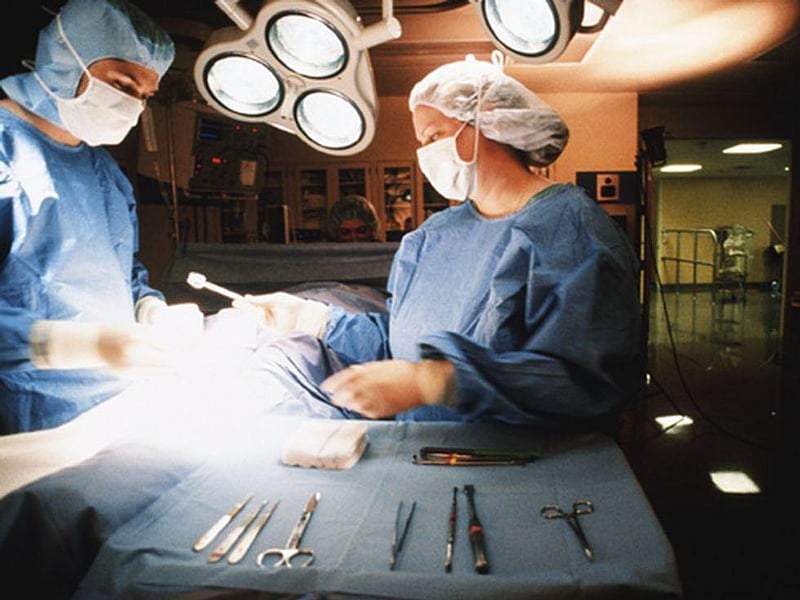 Steven Reinberg HealthDay Reporter
May 17, 2021
A simple surgery may help lower the risk for strokes by more than a third in patients with atrial fibrillation, a common irregular heartbeat, a new trial finds.
The reduction in stroke risk is achieved by blocking the left atrial appendage, an unused, finger-like tissue ...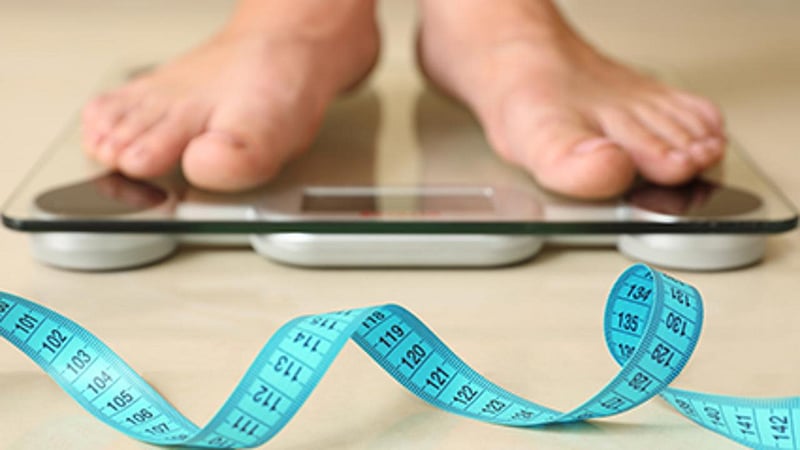 Denise Mann HealthDay Reporter
May 13, 2021
Strokes are on the rise among people younger than 50, and new research suggests that packing on the pounds during the teen years is a big reason why.
The more overweight you were from ages 16 to 20, the greater your risk of having a stroke before age 50, the new study sh...
Dennis Thompson HealthDay Reporter
May 11, 2021
Neurological problems are occurring in a very high percentage of hospitalized COVID-19 patients -- and what's worse, those symptoms foretell a bad end for many sufferers, a new study finds.
About four out of five people sick enough to be hospitalized for COVID-19 suffer...
Robert Preidt
May 5, 2021
Exposure to secondhand smoke may up your odds for heart failure, a new study warns.
Researchers analyzed nationwide survey data from more than 11,000 nonsmokers (average age: 48) who were followed from 1988 to 1994. Nearly 1 in 5 had lab test evidence of exposure to seco...
Show All Health News Results