Patient Resources
Search Results
Results for search "
Doctors

".
A new study suggests ChatGPT performs as well as doctors in diagnosing emergency department patients and may shorten hospital wait times.
Making these small changes can make a big difference in your health and wellness in 2023.
Health News Results -
330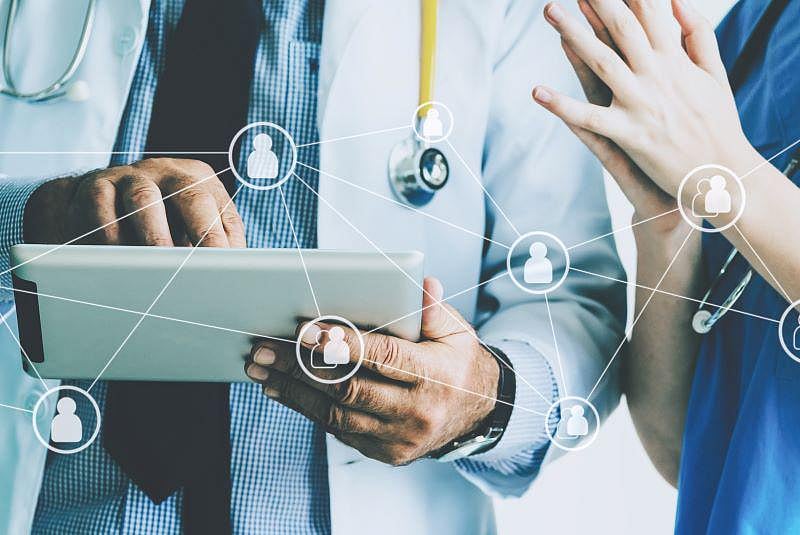 Amy Norton HealthDay Reporter
July 19, 2023
ChatGPT may have some of the reasoning skills doctors need to diagnose and treat health problems, a pair of studies suggests — though no one is predicting that chatbots will replace humans in lab coats.
Dennis Thompson HealthDay Reporter
July 11, 2023
People with Parkinson's disease often aren't getting the care they need for the debilitating movement disorder, a new study reports.
Three in 10 are relying on primary care doctors to treat their disorder, and 1 in 10 aren't seeing a doc at all, analysis of Medicare data...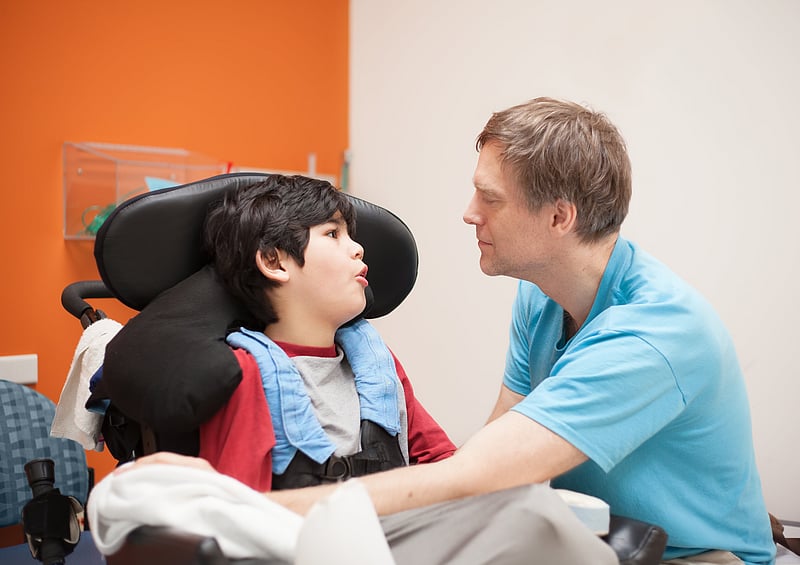 Cara Murez HealthDay Reporter
June 29, 2023
Children with disabilities are discriminated against in health care settings -- to the detriment of their health, according to their parents.
Thirty in-depth interviews with parents of children with disabilities revealed a disturbingly common thread.
"They mistr...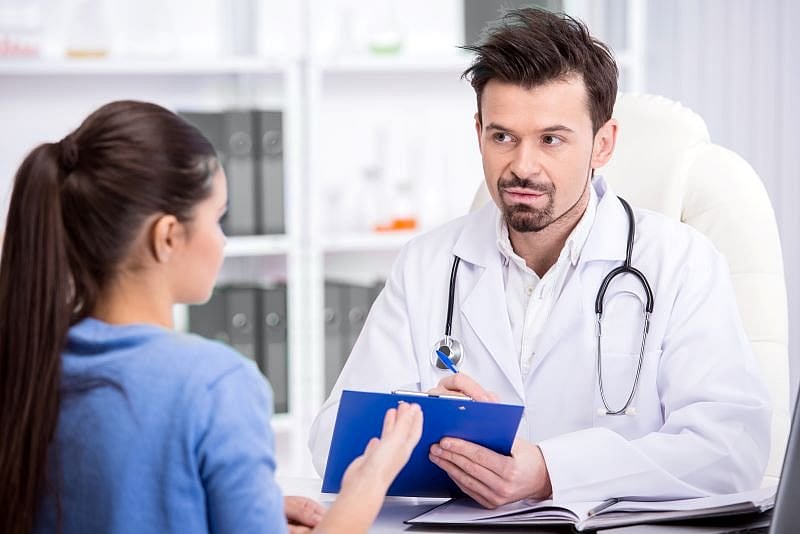 Cara Murez HealthDay Reporter
June 24, 2023
Your family medical history may reveal some important details about your health, making it vital information to share with your medical provider.
It's helpful to gather what you can before your next visit with your primary care physician.
"Knowing your family his...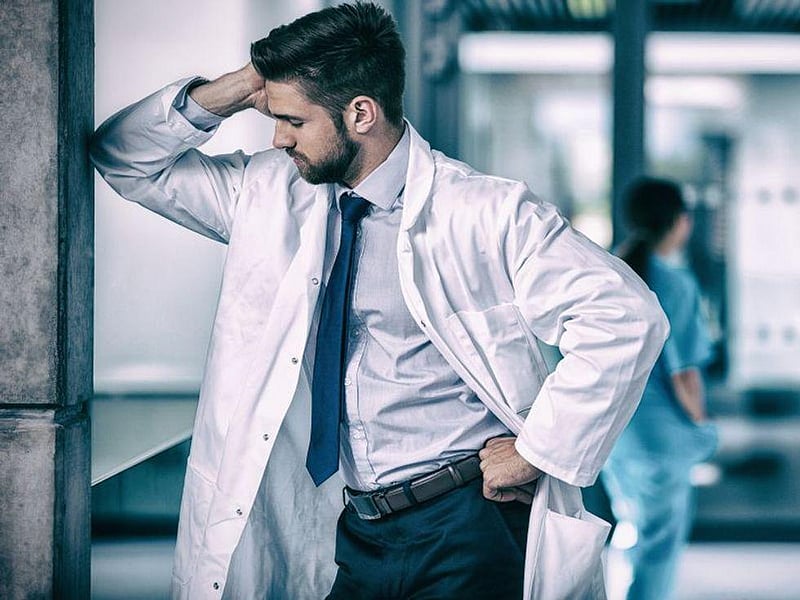 Cara Murez HealthDay Reporter
June 16, 2023
Physicians and scientists are experiencing alarming levels of harassment on social media, according to a new survey.
About two-thirds of respondents said they had been harassed on social media since the COVID-19 pandemic began -- up from 23.3% of physicians surveyed in 2...
Dennis Thompson HealthDay Reporter
June 9, 2023
Dr. Olena Postuypalenko was caring for patients at Kyiv City Clinical Oncology Center on Feb. 24, 2022, when her mother called to ask what seemed like an odd question: Has Russia invaded Ukraine?
"My mom called me and said, 'There are explosions. Has the war begun?' ...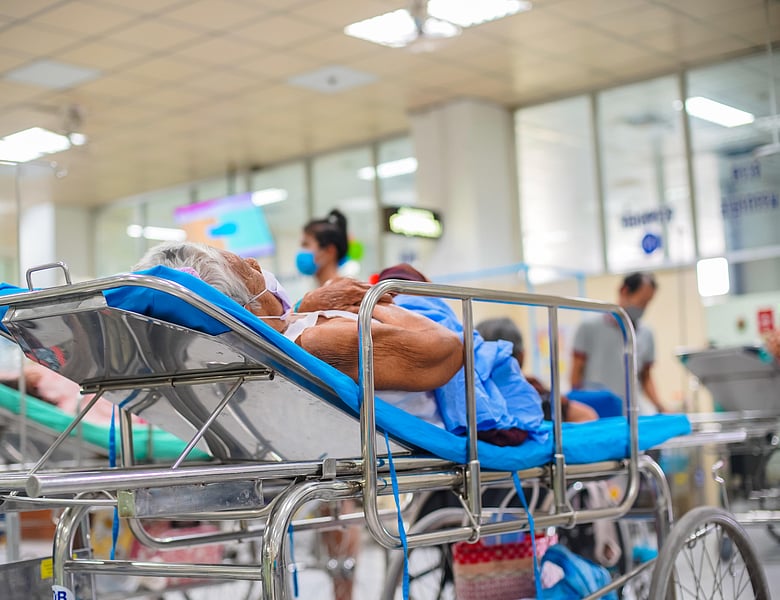 Dennis Thompson HealthDay Reporter
June 7, 2023
New York University doctors and hospital executives are using an artificial intelligence (AI) computer program to predict whether a newly discharged patient will soon fall sick enough to be readmitted.
The AI program "NYUTron" reads physicians' notes to estimate a pa...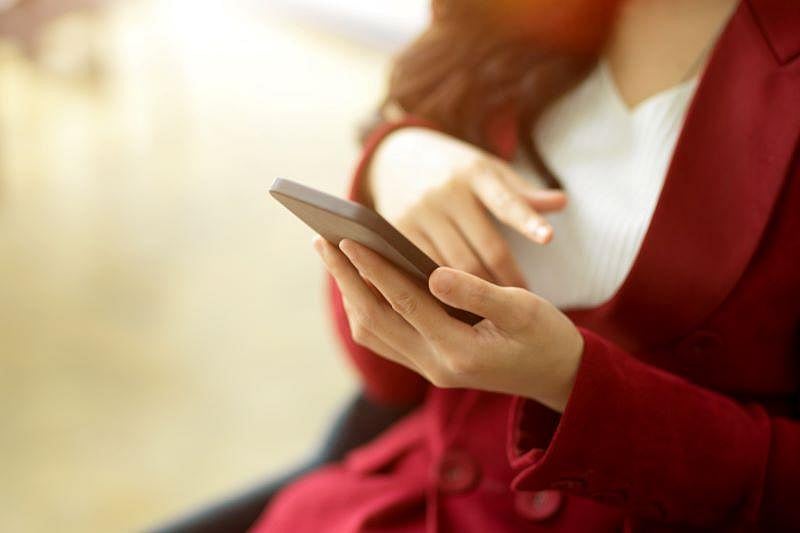 Cara Murez HealthDay Reporter
June 6, 2023
Artificial intelligence (AI) technologies like ChatGPT someday may make a big difference for people seeking answers to questions such as "How can I stop smoking?" They may even offer resources to someone who was sexually assaulted.
But they're not quite there yet, a new ...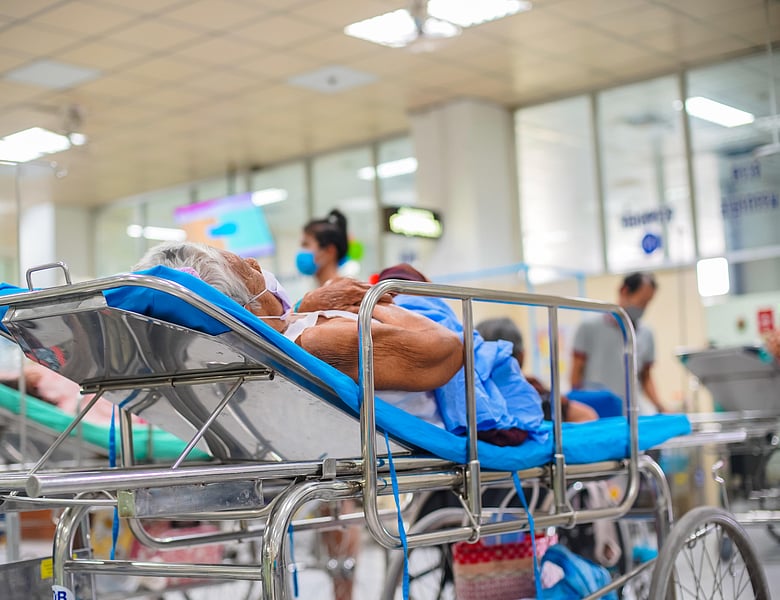 Cara Murez HealthDay Reporter
May 26, 2023
Emergency departments aren't perceived as safe for professionals or their patients, according to an international survey from the European Society of Emergency Medicine (EUSEM).
More than 90% of emergency professionals surveyed said they felt at times the number of patie...
Cara Murez HealthDay Reporter
May 24, 2023
Older Americans are increasingly likely to log into "patient portals" to access their health care information — but confidence levels vary.
About 78% of people aged 50 to 80 now use at least one patient portal, according to the new University of Michigan (U-M) Nat...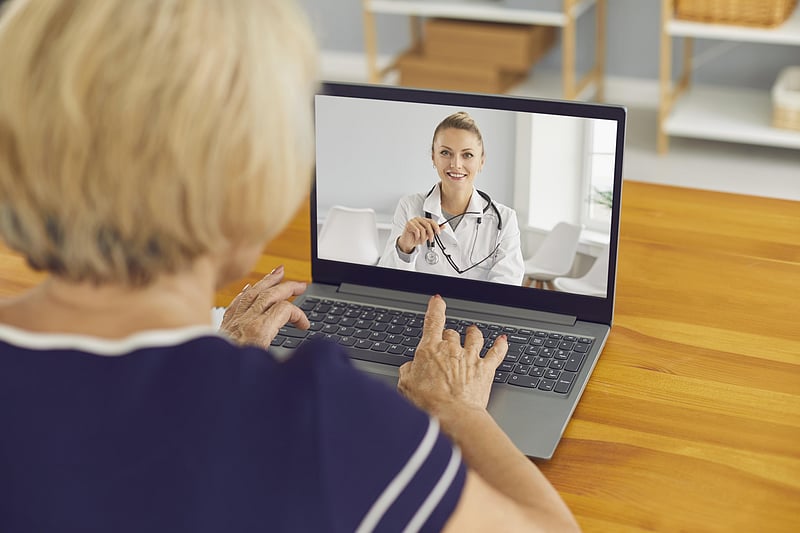 Denise Mann HealthDay Reporter
May 16, 2023
During the early part of the COVID-19 pandemic, one of the only ways to see a doctor was via video or phone appointment, and it turns out many people with cancer still prefer telemedicine visits over in-person ones.

The recent end of the U.S. public health emergency...
Alan Mozes HealthDay Reporter
April 28, 2023
Only five months have passed since the world got its first taste of the ground-breaking artificial intelligence (AI) tool known as ChatGPT.
Promising a brave new world of human-machine connectivity, AI demonstrates near-instantaneous access to in-depth information on alm...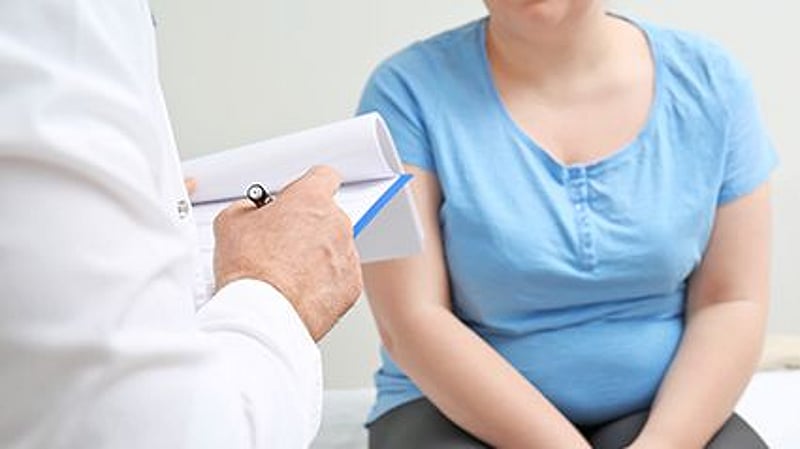 Cara Murez HealthDay Reporter
April 26, 2023
Lack of transportation isn't just a hassle. When it delays getting care, it also ups the risk of emergency room use and death in adults, new research shows.
This is especially risky for cancer patients.
"Transportation barriers prevent many patients with cancer f...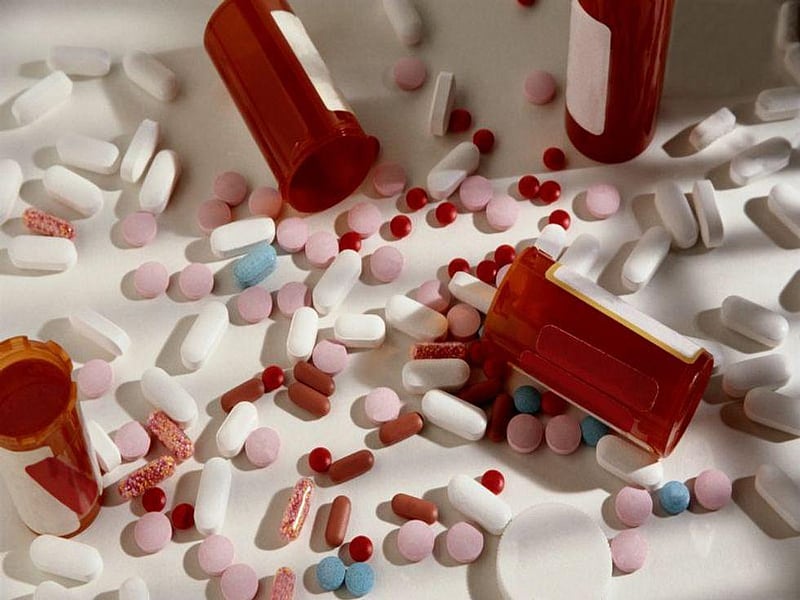 Cara Murez HealthDay Reporter
April 25, 2023
A new study finds that Americans over 50 are interested in cutting back on prescription medications, dovetailing with a movement toward "deprescribing."
About 67% said they would seek their doctor's advice before dropping a pill, according to Michigan Medicine's Nati...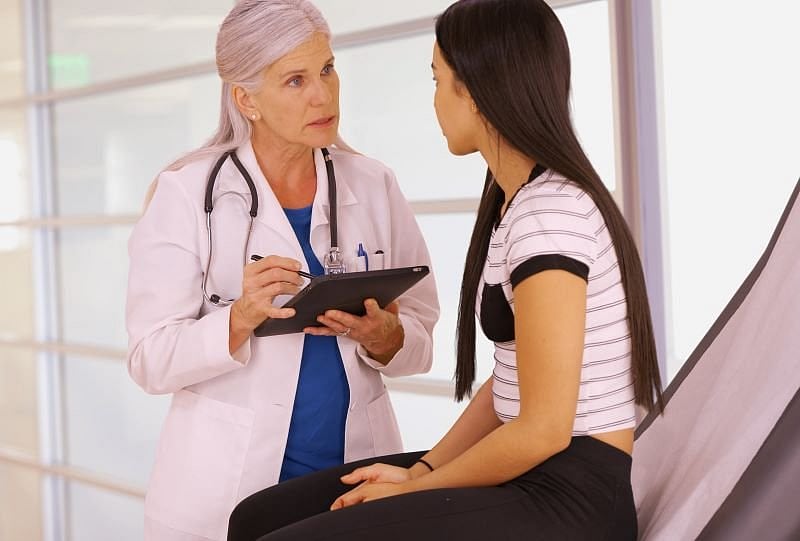 Amy Norton HealthDay Reporter
April 17, 2023
With so many American kids and teens dealing with depression or anxiety, pediatricians are increasingly stepping in as mental health care providers. Now, a new study suggests they are doing a decent job -- but too few kids are being referred for talk therapy.
Researche...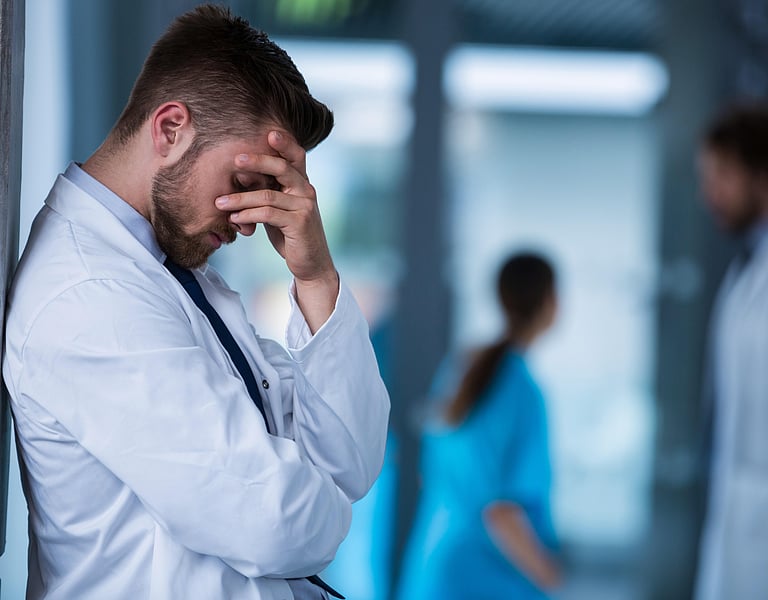 Cara Murez HealthDay Reporter
April 14, 2023
Early-career doctors were more likely to make mistakes when they had long work weeks or extended shifts, new research reveals.
Their patients were also more likely to experience adverse events as a result, according to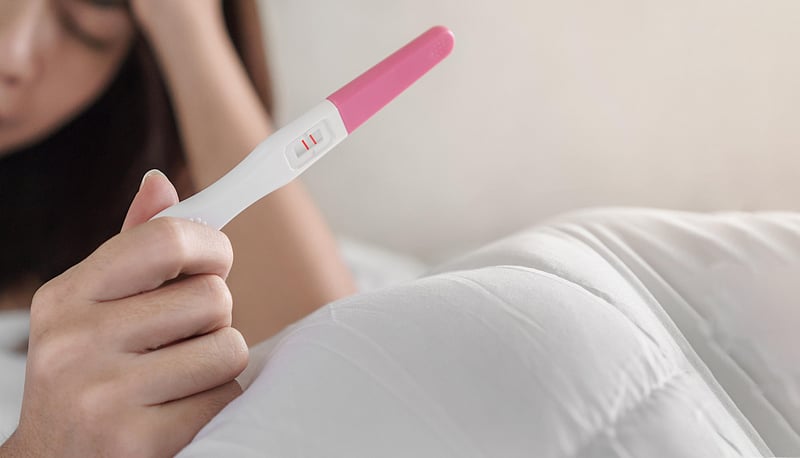 Cara Murez HealthDay Reporter
April 12, 2023
U.S. officials said Wednesday that they plan to strengthen existing privacy rules to prevent the sharing of private legal reproductive health care information for use in investigations and prosecutions against patients or providers.
The U.S. Department of Health & Human ...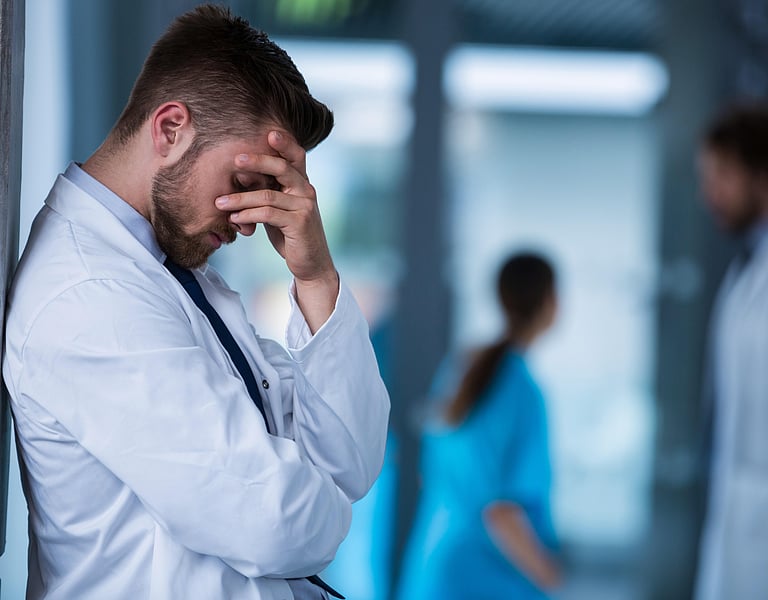 Dennis Thompson HealthDay Reporter
April 4, 2023
Cafeteria workers. Receptionists. Pharmacists. Janitors. Administrators. Physical therapists.
Much has been made of burnout among doctors and nurses, but a new survey has found high rates of work fatigue in nearly every type of job associated with health care.
Phys...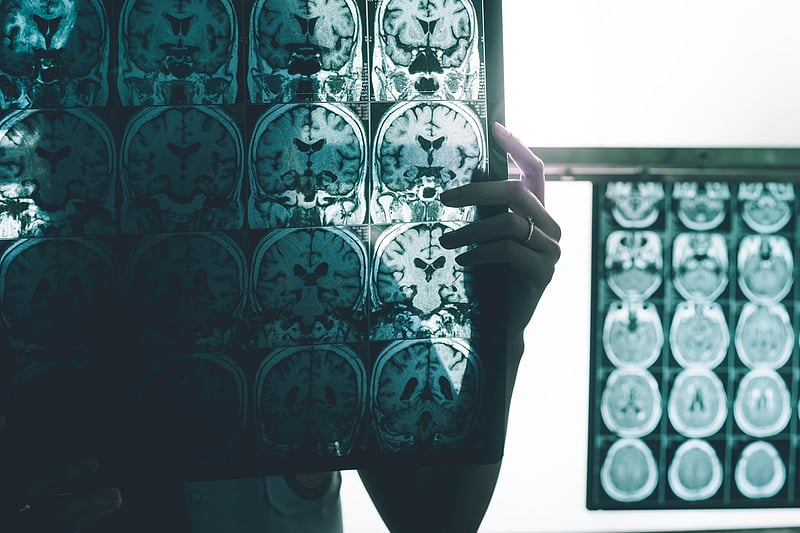 Amy Norton HealthDay Reporter
March 15, 2023
Alzheimer's is one of the most common and serious diseases of aging, yet many older adults with memory issues are not telling their doctors about their struggles.
That's according to a new report from the Alzheimer's Association that focuses on whether doctors and patien...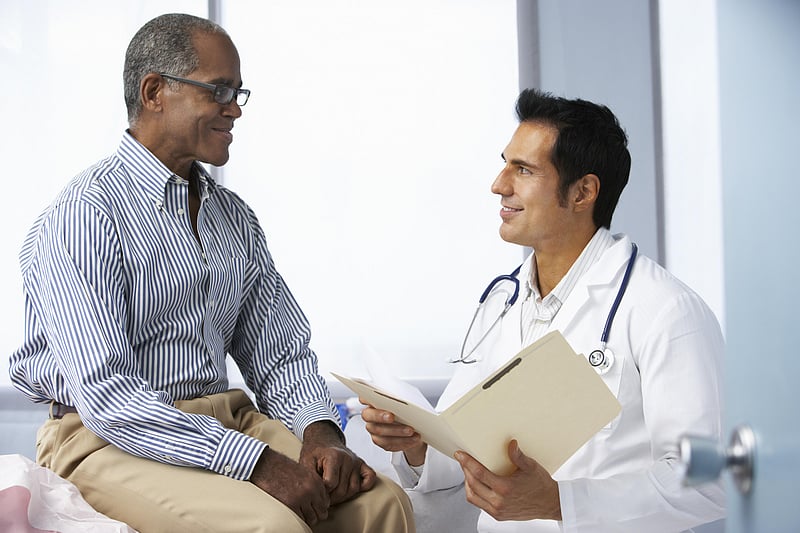 Alan Mozes HealthDay Reporter
March 13, 2023
Do all patients get the same amount of face-to-face time when visiting their primary care doctor?
Apparently not, claims a new study that found Black and Hispanic patients -- as well as patients with public health insurance like Medicaid or Medicare -- tend to get the s...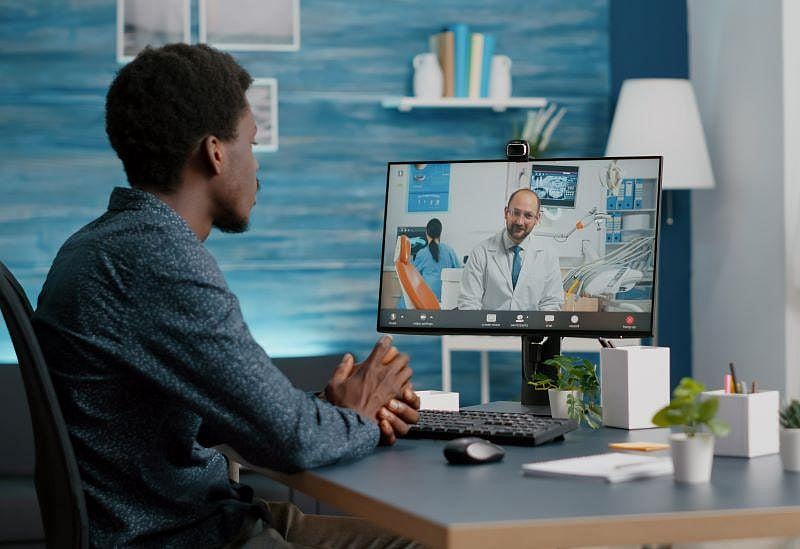 Cara Murez HealthDay Reporter
February 27, 2023
Federal officials plan to tighten access to drugs that have the potential for abuse by reinstating federal prescribing requirements that were loosened during the pandemic.
The Biden administration will require that patients see a doctor in person, rather than through a ...
Dennis Thompson HealthDay Reporter
February 23, 2023
America's health care workforce is under unprecedented strain, and leaders of the medical profession are scrambling to shore up doctors and nurses who are burning out in record numbers.
Nearly two-thirds (63%) of a nationwide group of doctors and nurses said they are exp...
Dennis Thompson HealthDay Reporter
February 10, 2023
Email has become an easy and essential form of communication between patients and physicians -- so much so that doctors are deluged daily with messages from patients.
Now, some hospitals and health systems have started charging for doctors' responses to those messages, d...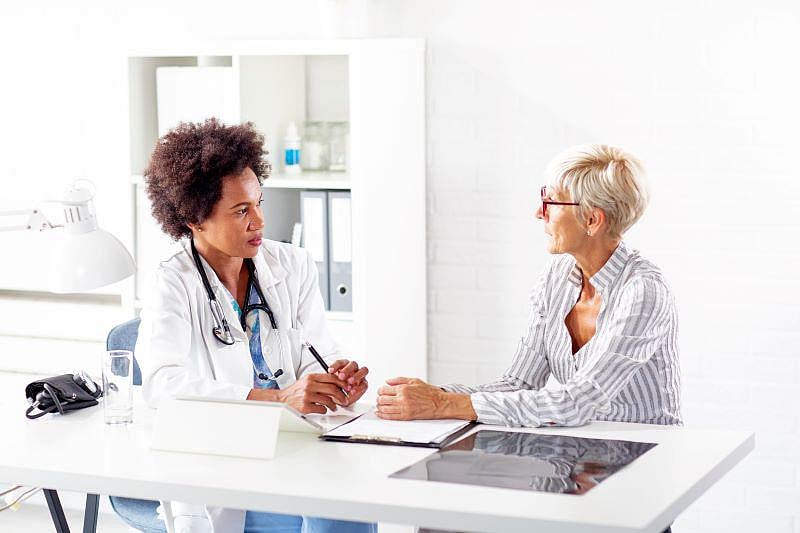 Amy Norton HealthDay Reporter
February 8, 2023
Primary care doctors are no longer just in the physical health business: Americans are increasingly turning to them for mental health care, too, a new study finds.
Looking at Americans' primary care visits between 2006 and 2018, researchers found a 50% increase in the pr...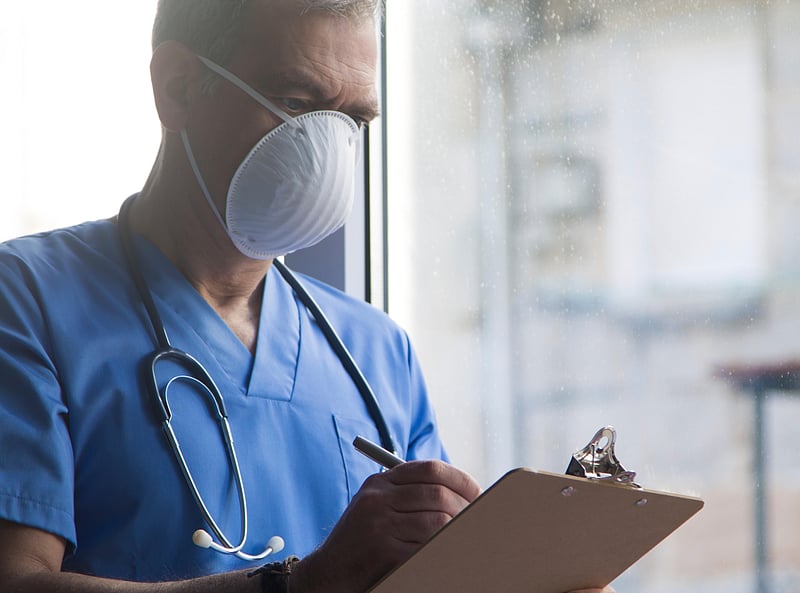 Ernie Mundell HealthDay Reporter
February 6, 2023
Many of America's doctors who were heroes on the frontlines of the pandemic paid the ultimate price for their efforts, a new analysis shows.
An estimated 622 extra deaths occurred among U.S. doctors aged 45 and over from the pandemic's onset in March 2020 through Decembe...
Cara Murez HealthDay Reporter
January 25, 2023
One-third of public health workers have endured threats, anger and aggression from the public during the pandemic, and that has come at a steep cost to their mental health, a new study finds.
"The negative effects of the COVID-19 pandemic on workers have been documente...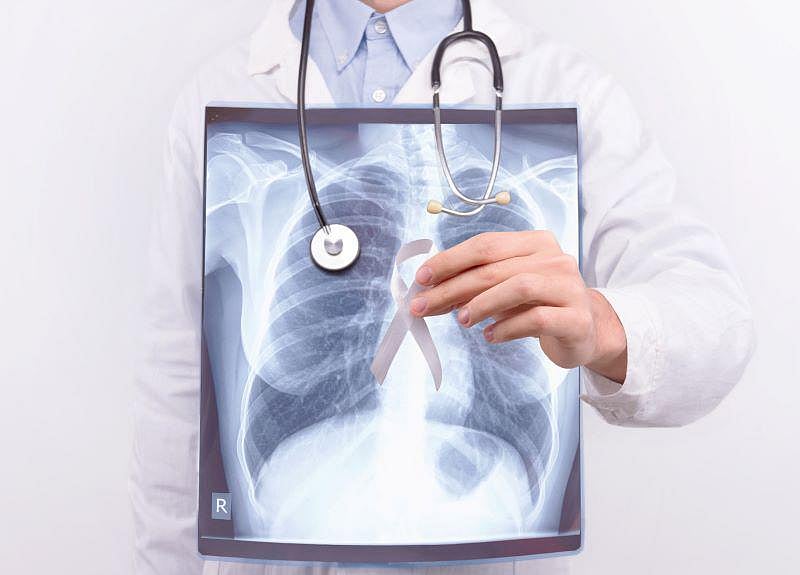 Dennis Thompson HealthDay Reporter
January 23, 2023
A surgeon's skill has a direct impact on whether a patient will survive early-stage lung cancer.
Unfortunately, many surgeons are failing to follow a playbook that increase the odds of a successful outcome, a new study argues.
The quality of surgery for lung cancer...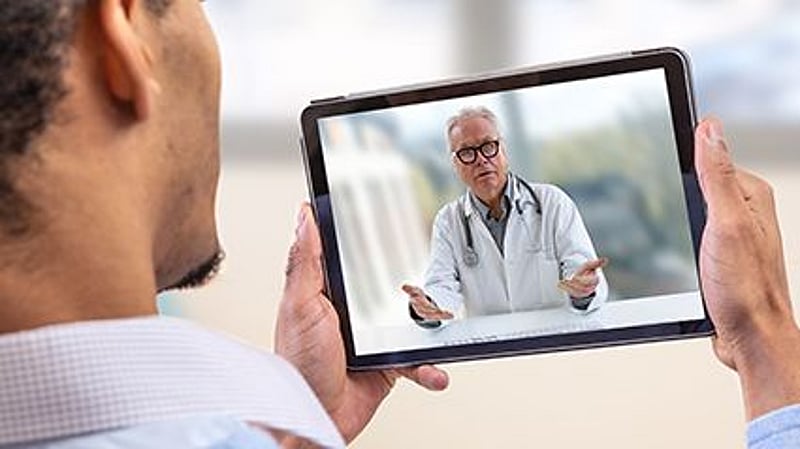 Cara Murez HealthDay Reporter
January 23, 2023
Despite distance and occasional technical glitches, a new study finds that most patients like seeing a surgeon for the first time via video.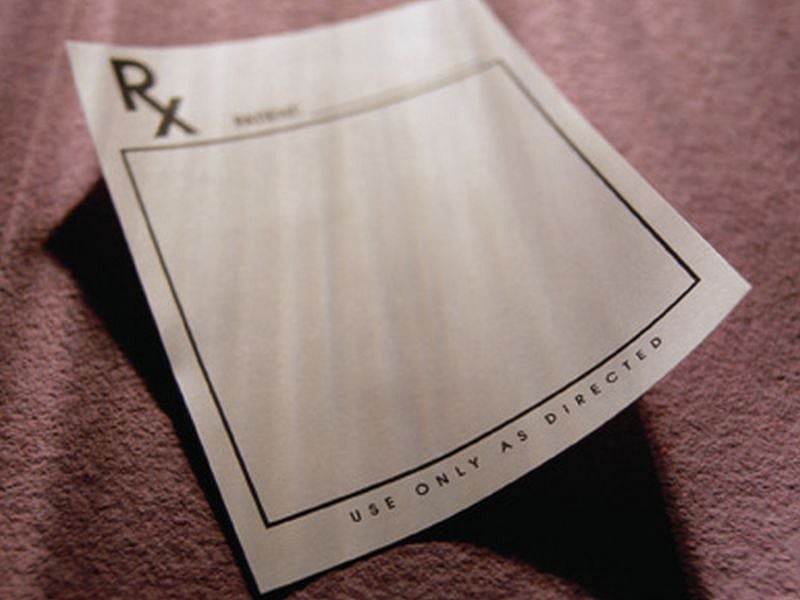 Cara Murez HealthDay Reporter
January 10, 2023
Could a simple letter prompt doctors to prescribe opioids more safely?
Yes, claims new research that found reminding doctors to check a prescription database before doling out opioids increased their engagement with the program, having the potential to create more inform...
Cara Murez HealthDay Reporter
January 9, 2023
One low-cost intervention could make a difference in America's epidemic of opioid overdoses, a new study suggests.
When health care providers were notified that one of their patients had died from an overdose, they wrote fewer opioid prescriptions for up to a year later....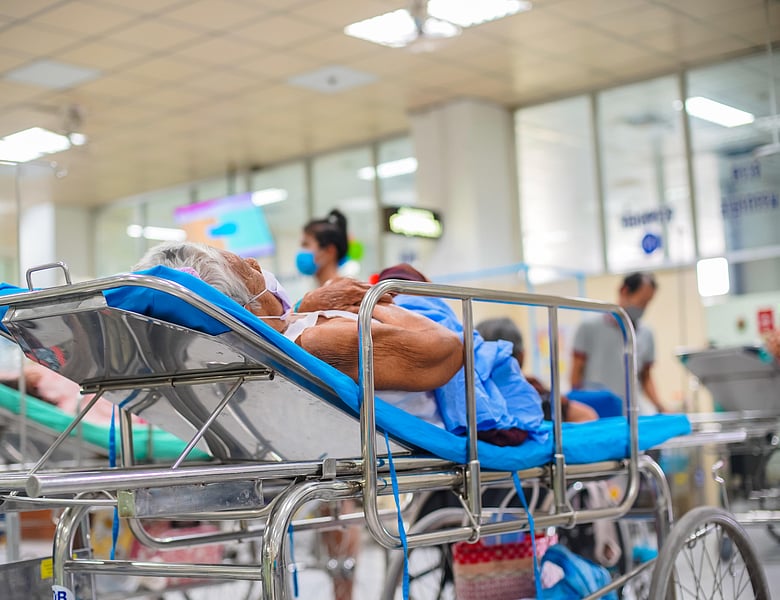 Cara Murez HealthDay Reporter
January 8, 2023
If you're sick or have been injured, you might not know whether the emergency room or urgent care is the right place to be treated.
The American College of Emergency Physicians (ACEP) offers some general advice, so you don't have to wonder where to go when immediate medi...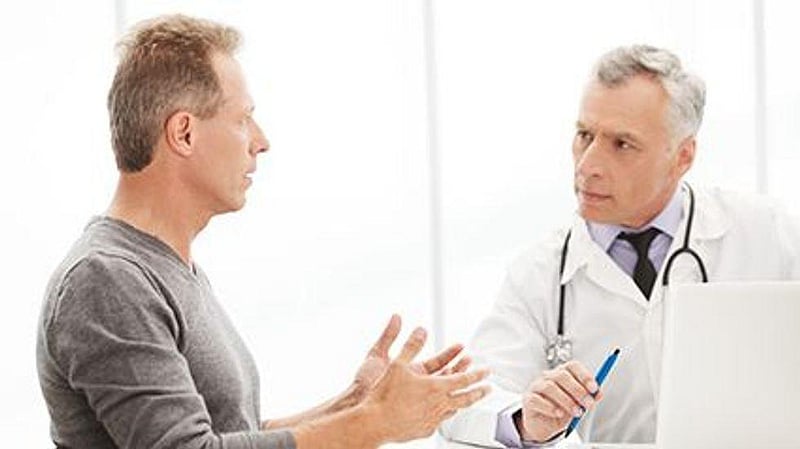 Amy Norton HealthDay Reporter
January 4, 2023
Patients might be happier with their care when their physician trained with the specialist they're referred to, a new study suggests.
Researchers found that when patients saw a specialist, they generally gave better ratings to their care if that doctor had gone to medica...
Cara Murez HealthDay Reporter
December 30, 2022
It's that time of year again, when people gather up their best intentions for living a healthier life and make New Year's resolutions.
Luckily, the American Medical Association (AMA) has some suggestions on which pledges pack the most punch.
Start by being more phy...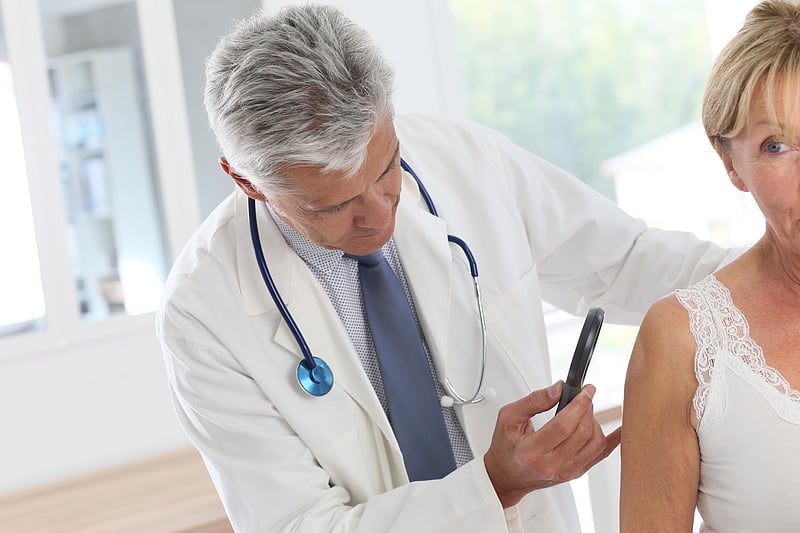 Dennis Thompson HealthDay Reporter
December 20, 2022
Doctors are notorious for criticizing patients who don't take medications as prescribed.
But physicians and their families are themselves less likely than everyone else to comply with medication guidelines, a new, large-scale study has found.
People tend to adhere ...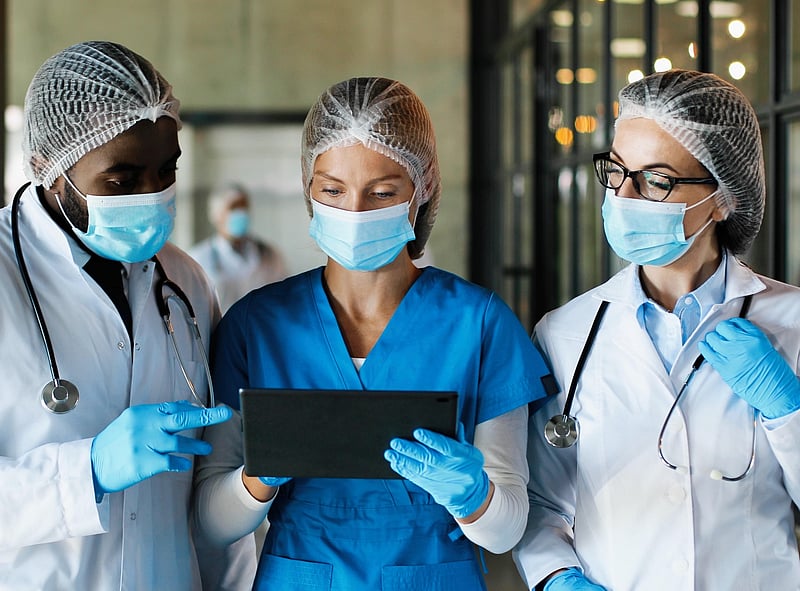 Dennis Thompson HealthDay Reporter
December 19, 2022
The COVID-19 pandemic. Dangerous antibiotic-resistant bacteria. The current waves of influenza and RSV ripping through schools and workplaces.
America has had ample examples in recent years of the importance of infectious disease doctors.
Despite this, the United S...
Show All Health News Results