Patient Resources
Search Results
Results for search "
Eye / Vision Problems: Misc.

".
An increasing number of middle-aged Americans are now living with macular degeneration, researchers discover.
People who wear reusable soft contact lenses are 4Xs more likely to develop rare, but serious eye infection, researchers find.
Health News Results -
127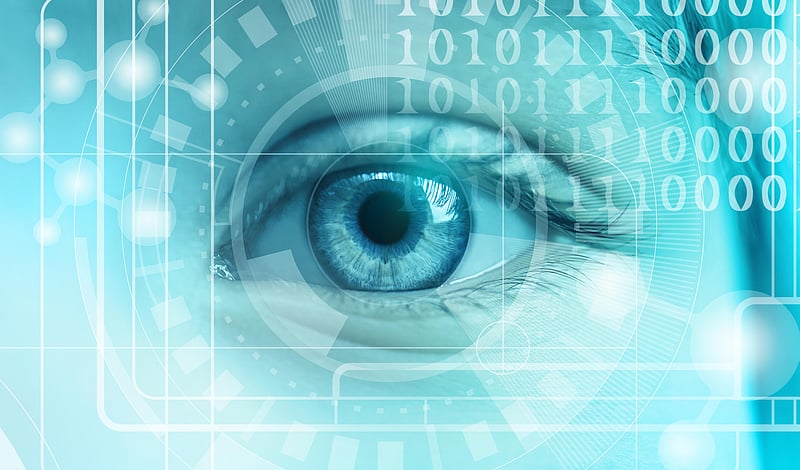 Carole Tanzer Miller HealthDay Reporter
August 9, 2022
Farmyard pigs could be the key to restoring sight in people who have lost their vision due to a damaged cornea, a new study reports.
Collagen drawn from pig's skin is being used to create an experimental implant that mimics the human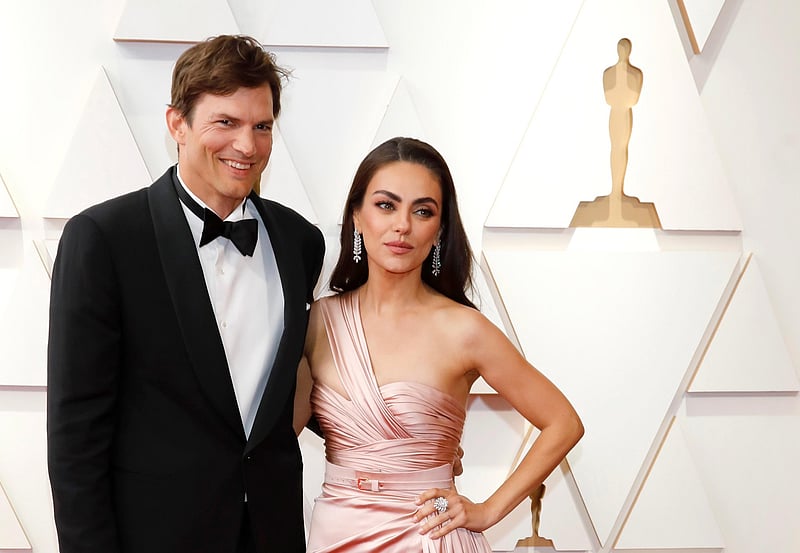 By Ernie Mundell HealthDay Reporter
August 9, 2022
TUESDAY, Aug. 9, 2022 (HealthDay News) --- Actor Ashton Kutcher is opening up about dealing with a rare condition called vasculitis that for a time left him seriously disabled.
In an episode of "Running Wild with Bear Grylls: The Challenge," airing Aug. 14 on Nationa...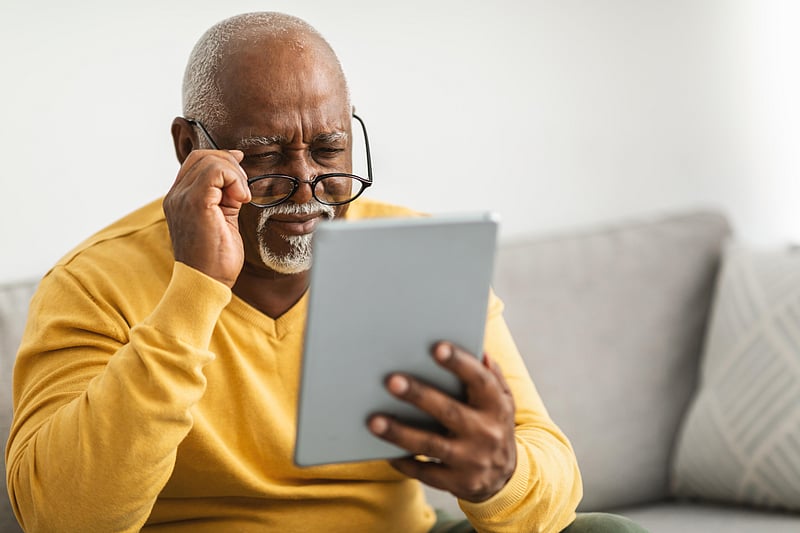 By Cara Murez HealthDay Reporter
July 26, 2022
Black patients should start screening early for glaucoma, because they have a high risk of vision loss caused by elevated pressure levels inside the eye, researchers say.
A team from New York Eye and Ear Infirmary of Mount Sinai found that African heritage was an indepen...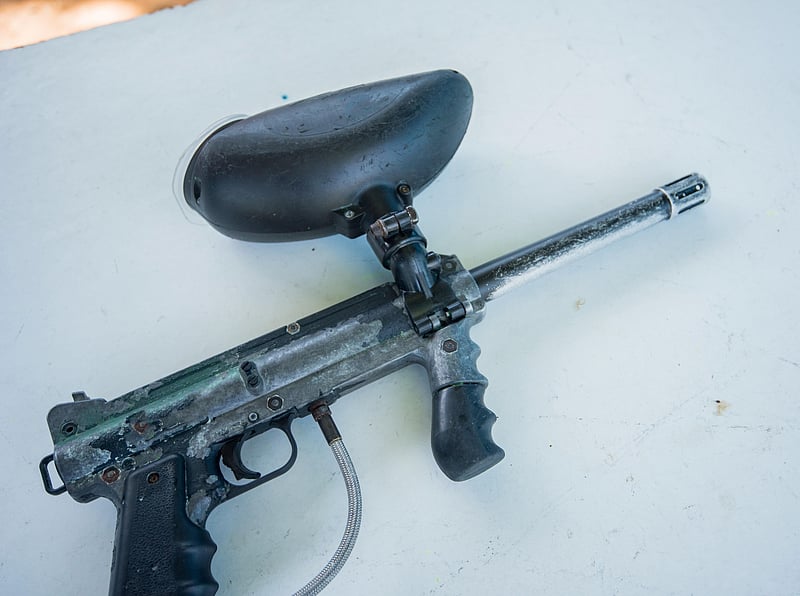 Cara Murez HealthDay Reporter
July 19, 2022
When a paintball bursts out of a CO2-powered gun, it can travel nearly 300 feet per second.
Pointed in the direction of a face, that paintball - meant to be used in certain jobs or for entertainment while wearing protective gear - can cause devastating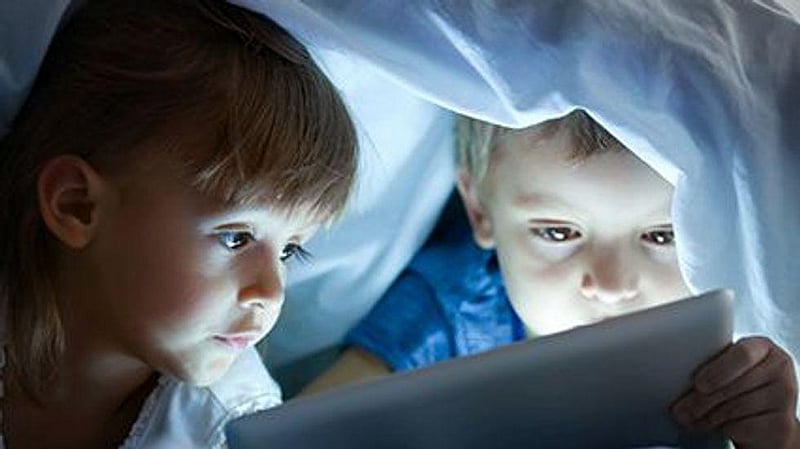 By Ellie Quinlan Houghtaling HealthDay Reporter
July 18, 2022
Most parents are overlooking simple steps to protect their kids' eyes from overexposure to electronic screens, a new nationwide poll shows.
One in 7 respondents said their 3- to 18-year-olds haven't had a vision test in two years. Yet half of respondents acknowledged tha...
By Ellie Quinlan Houghtaling HealthDay Reporter
July 15, 2022
An off-brand medication for diabetic macular edema might prove just as effective in early treatment as its more expensive alternative, potentially saving patients thousands of dollars, new r...
By Cara Murez HealthDay Reporter
June 29, 2022
Untreated vision loss may put an older adult at an increased risk for dementia, though it's not clear why, according to a new study.
Researchers found that the likelihood of having some form of cognitive impairment was 137% higher in seniors who had trouble seeing than i...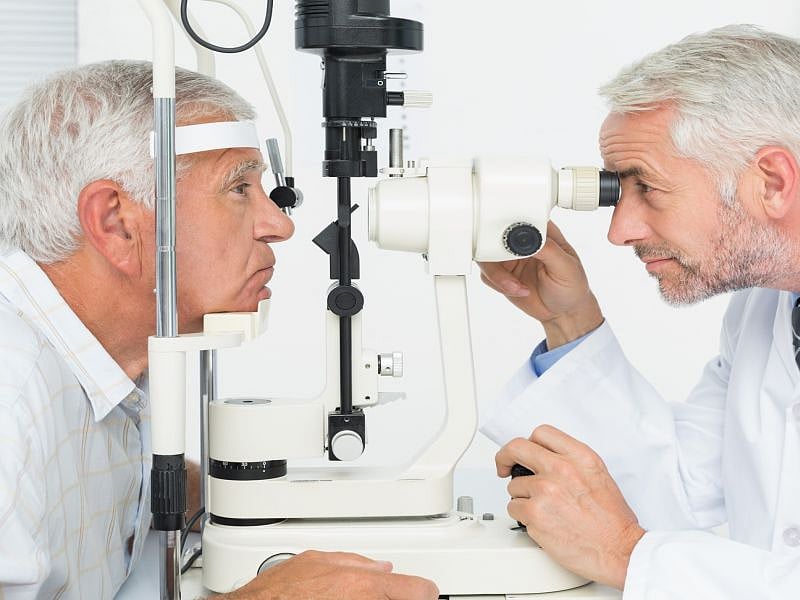 By Robert Preidt HealthDay Reporter
May 20, 2022
Poor eyesight makes it harder to read and easier to trip. But it can also lead to a misdiagnosis of mild mental decline in older people, according to a new, small study.
That can happen if someone's thinking abilities are assessed using vision-dependent tests, researcher...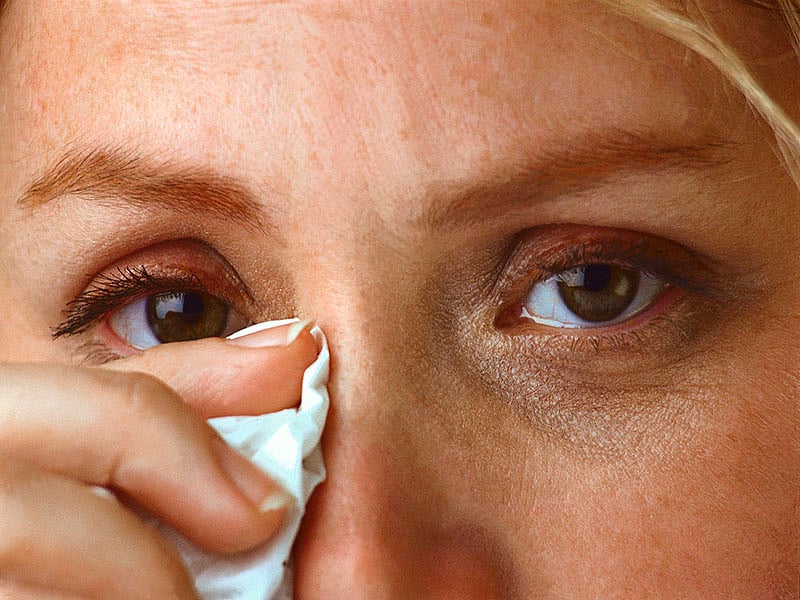 Steven Reinberg HealthDay Reporter
April 15, 2022
As doctors learn more about COVID-19 infection, they are finding that in rare cases, it appears tied to a disturbing eye condition.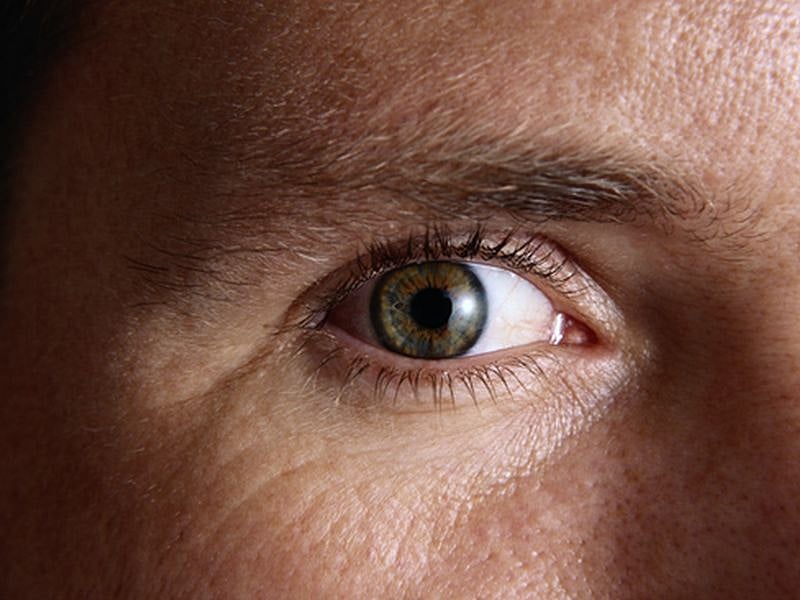 Cara Murez HealthDay Reporter
April 7, 2022
Men, you may be thinking mostly about your performance in the bedroom when you take drugs like Viagra and Cialis, but you might want to be on the lookout for vision problems that can crop up once you start taking them.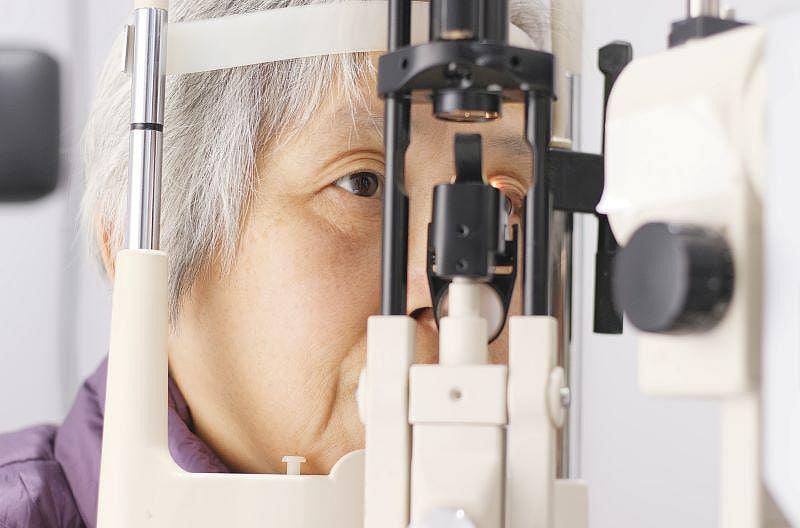 By Robert Preidt HealthDay Reporter
April 3, 2022
Could an annual eye exam save your sight if you have diabetes? Most definitely, one vision expert says.
"...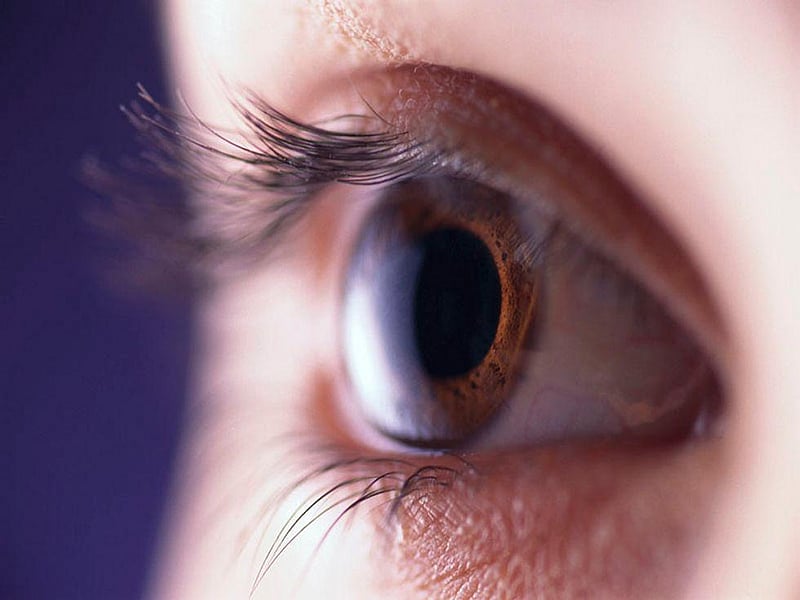 When people have both chronic dry eye and depression, their eye symptoms may be worse, a new study finds.

Researchers said the exact nature of the link is not clear: Does depression affect the severity of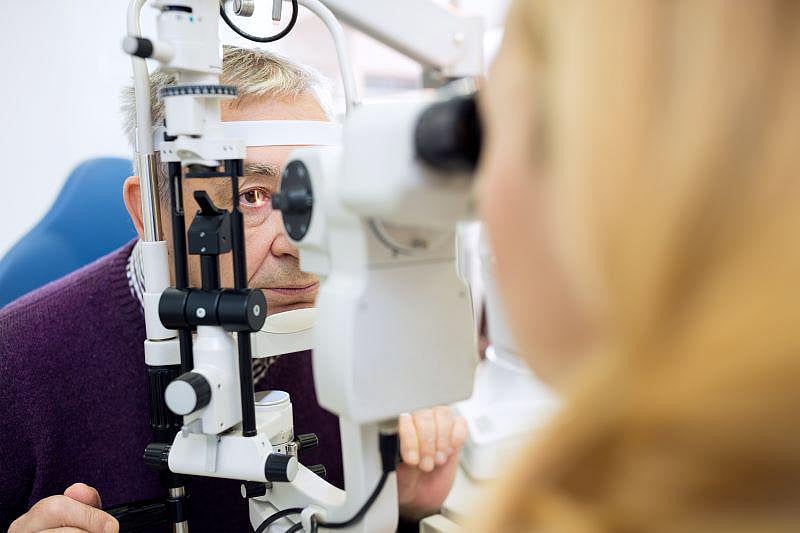 Keeping your drinking and your weight in check can help protect your sight as you age, experts say.
Moderate to heavy drinking is associated with a higher risk of a sight-threatening condition called age-related macular degeneration (AMD). A poor diet and excess weight c...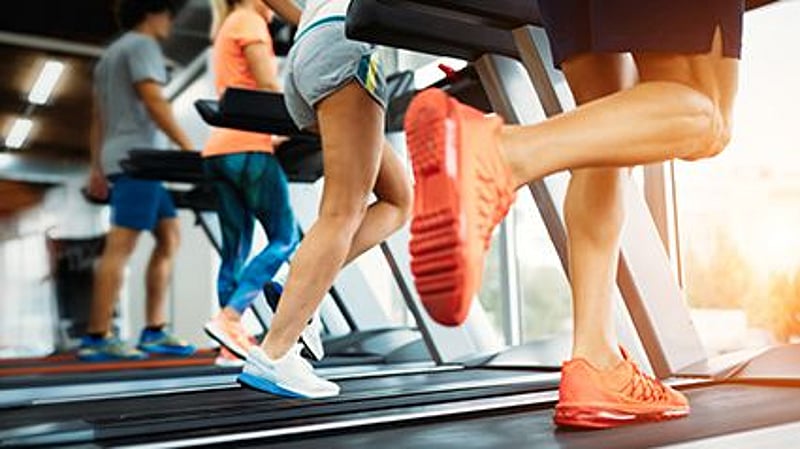 Got dry, itchy eyes?
Working out might help, a new study suggests.
"Instead of having to use eye drops or other alternative treatments, our study aimed to determi...
Early diagnosis and care can often stop the progression of age-related macular degeneration (AMD), which is the leading cause of vision loss in older Americans, the American Society of Retina Specialists (ASRS) says.
As part of AMD Awareness Month in February, the societ...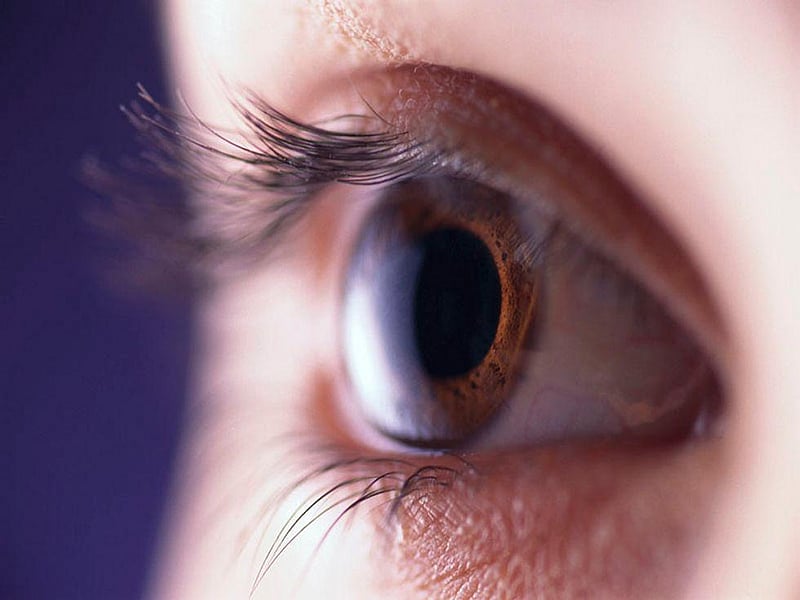 Amy Norton HealthDay Reporter
January 24, 2022
Injection medications can save the vision of older people with macular degeneration, but the ongoing regimen is taxing. Now a preliminary study raises the possibility that some patients can safely be "weaned off" the treatment.
Researchers found that of just over 100 pat...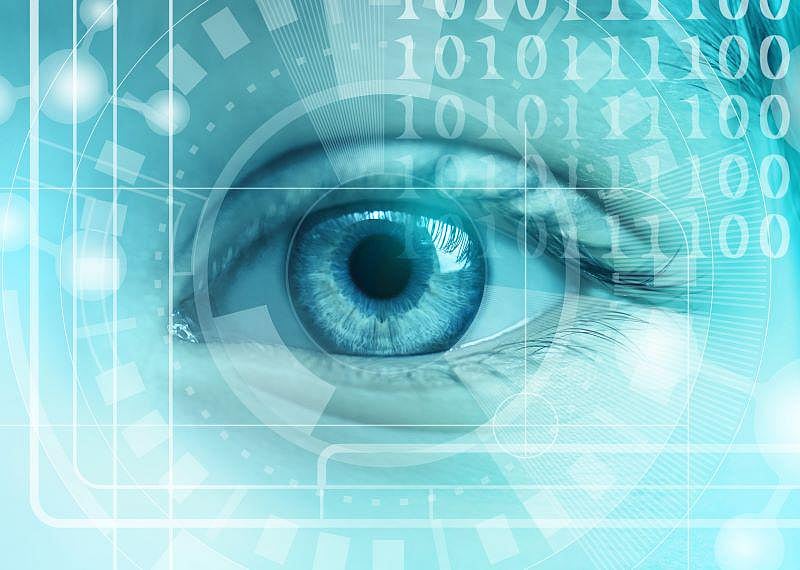 Cara Murez
January 10, 2022
Eat right to protect your sight.
That's the advice of the Glaucoma Research Foundation, which offers its recipe for healthier eyes.
Glaucoma is grou...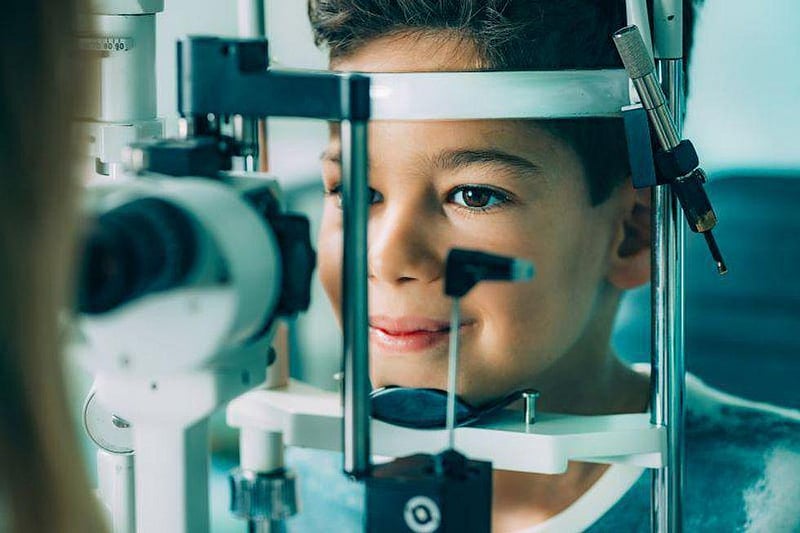 Denise Mann HealthDay Reporter
December 9, 2021
A condition called "diabetic retinopathy" often threatens the vision of adults with diabetes, but new research suggests that kids with type 2 diabetes may be particularly vulnerable to the vision-robbing complication.
In fact, these kids were nearly twice as likely to de...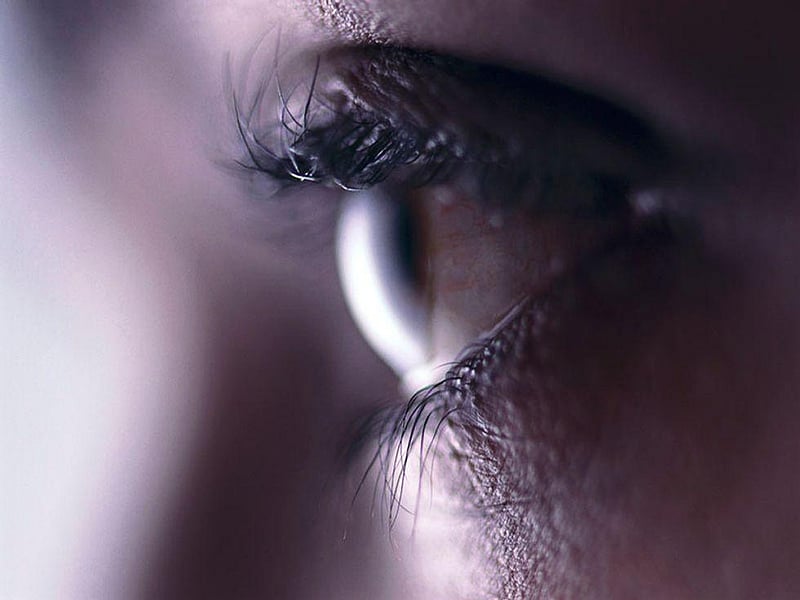 Robert Preidt
November 29, 2021
A weekly dose of deep red light in the morning may protect fading eyesight as people age, U.K. researchers say.
"Using a simple LED device once a week recharges the energy system that has declined in the retina cells, rather like recharging a battery," according to Glen ...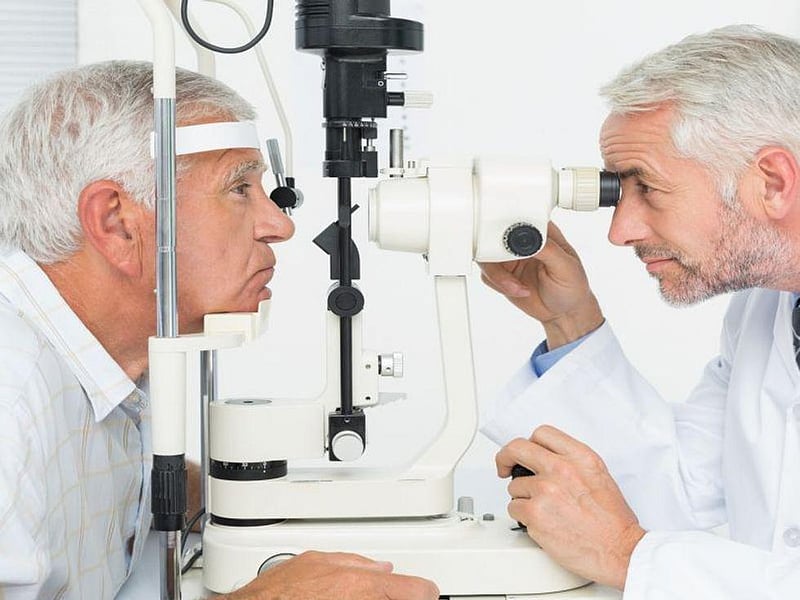 Robert Preidt
November 3, 2021
Managing your diabetes can be tough, but your eyes might thank you for it.
Diabetic retinopathy is a diabetes complication that damages the retina's blood vessels, often resulting in vision loss and blindness. The condition occurs in more than half of people with diabete...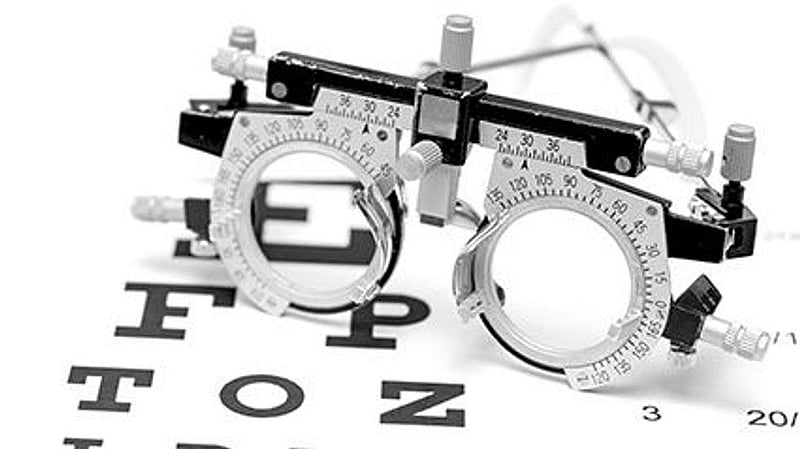 Robert Preidt
October 27, 2021
Midlife vision problems could increase women's risk of depression, new research suggests.
Rates of eye problems and depression rise during midlife, but knowledge about how vision affects depression at that time has been limited. The new study identified a significant lin...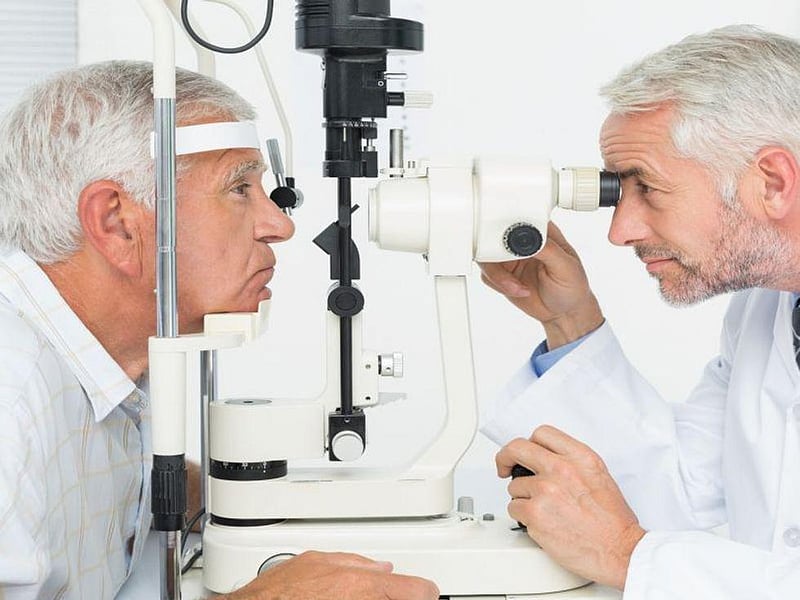 Ernie Mundell and Robert Preidt HealthDay Reporters
October 26, 2021
Cataracts, a common eye disorder that often comes with age, may also be linked to a heightened risk of death from heart disease, new research shows.
Experts stressed that the finding doesn't mean that cataracts somehow cause heart trouble, and the study wasn't designed t...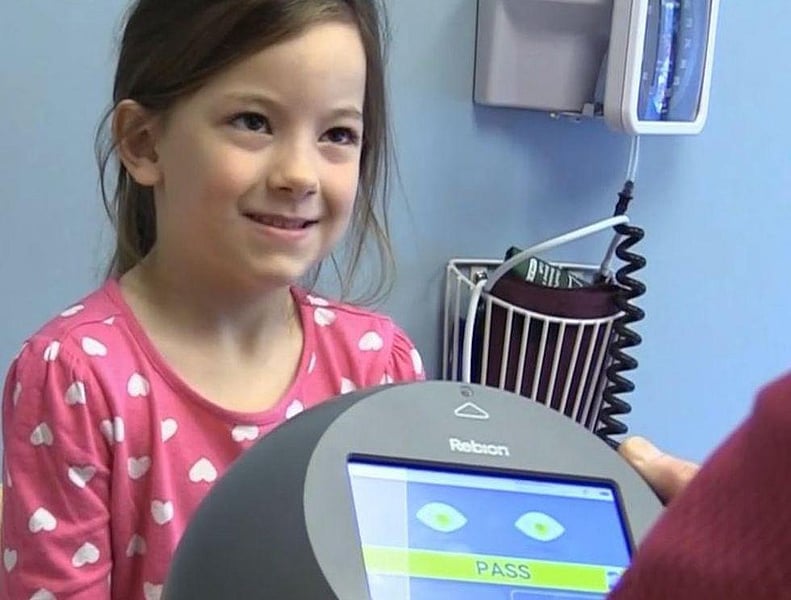 Cara Murez
October 20, 2021
The answer to helping kids with "lazy eye" before it's too late could be a hand-held screening device, a new study suggests.
Amblyopia can't be treated with glasses or contact lenses after a child's vision reaches maturity, and without treatment, it can lead to poor scho...
Amy Norton HealthDay Reporter
September 16, 2021
The "white cane" that many blind people rely on for navigating the world hasn't been upgraded in a century, but researchers are reporting progress on a "robo-cane" they hope will modernize the assistive device.
The prototype cane is equipped with a color 3D camera, senso...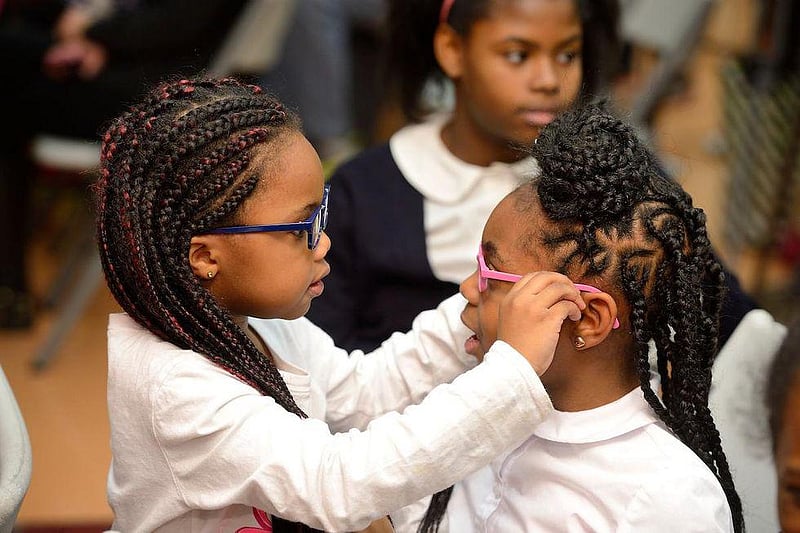 Cara Murez
September 10, 2021
New glasses are helping kids in Baltimore see more success in school.
A three-year clinical study found that students who got new eyeglasses through a school-based program had higher reading and math test scores.
"The glasses offered the biggest benefit to the very...
Robert Preidt
August 18, 2021
Children whose mothers had diabetes during pregnancy are at increased risk for severe forms of common eye problems such as far- and near-sightedness and astigmatism, a long-term study suggests.
Collectively, they're known as refractive errors, conditions in which the eye...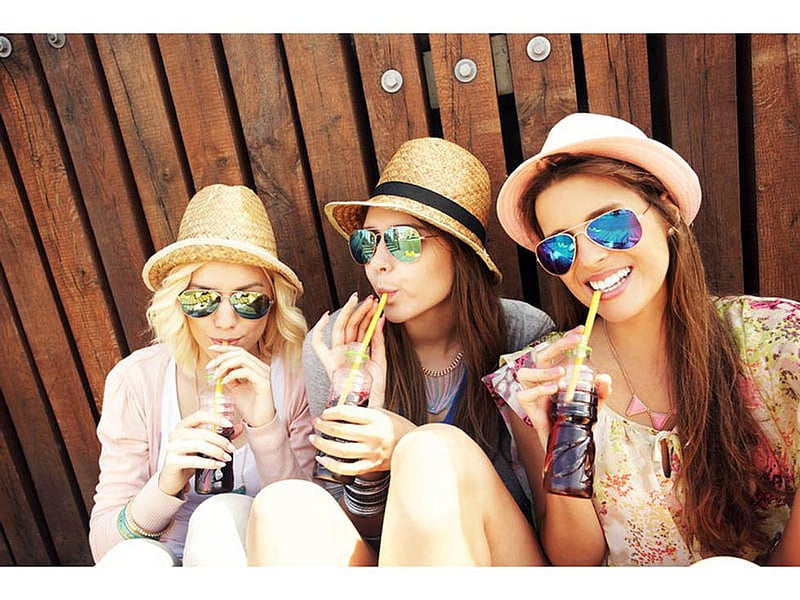 Robert Preidt
July 31, 2021
Sunglasses are often considered a fashion statement, but one expert says the style you choose is less important than picking a pair of shades that best protect your eyes from the sun's damaging rays.
"Wearing sunglasses without 100% UV protection is actually a serious he...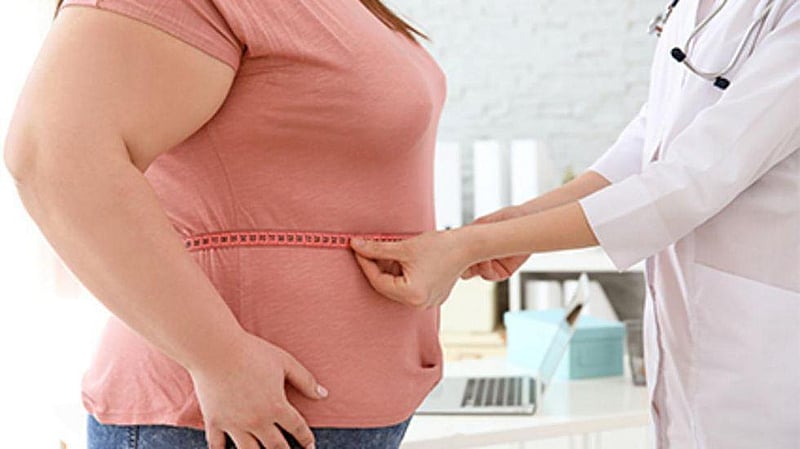 Amy Norton HealthDay Reporter
July 29, 2021
Children diagnosed with type 2 diabetes face a high likelihood of developing complications before age 30, a new study suggests.
Researchers found that among 500 children and teenagers with type 2 diabetes, 60% developed at least one complication over the next 15 years --...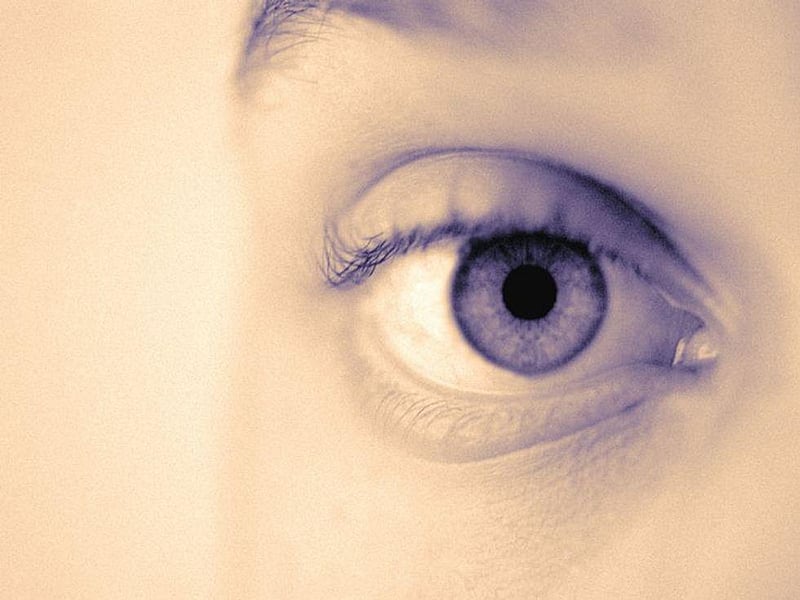 Ernie Mundell and Robert Preidt
July 16, 2021
Glaucoma is a leading cause of vision loss in older people, and early detection can bring better treatment. Now, researchers in Australia say their experimental genetic test for glaucoma can identify 15 times more people at high risk for the disease compared to a current gene...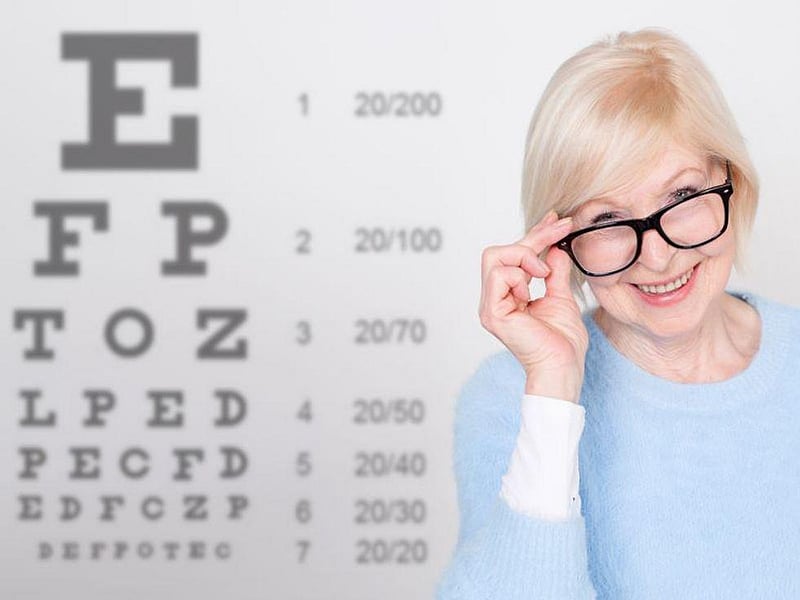 Many aging Americans can have their vision dimmed by cataracts, but the good news is that they're easily treated, one expert says.
By age 80, half of Americans either have cataracts or have had surgery to remove them, according to Dr. Waid Blackstone, an ophthalmologist ...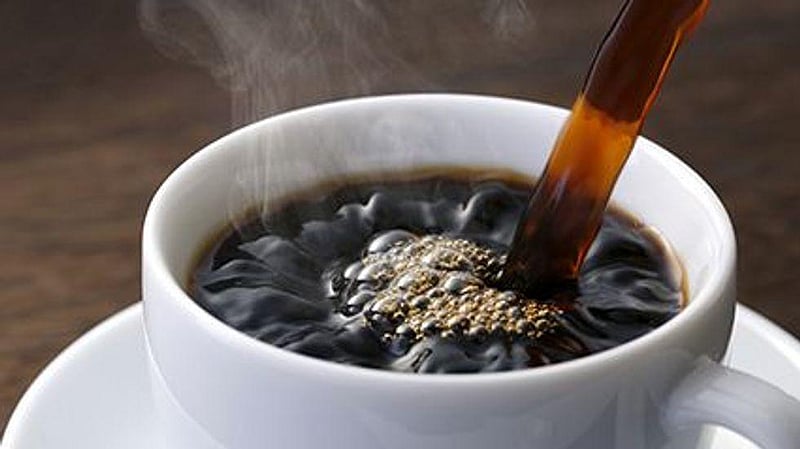 Robert Preidt
June 7, 2021
That third or fourth cup of coffee may do more than make your heart race: New research suggests it could significantly increase your risk of glaucoma if you're genetically predisposed to the eye disease.
The study included more than 120,000 British people, aged 39 to 73,...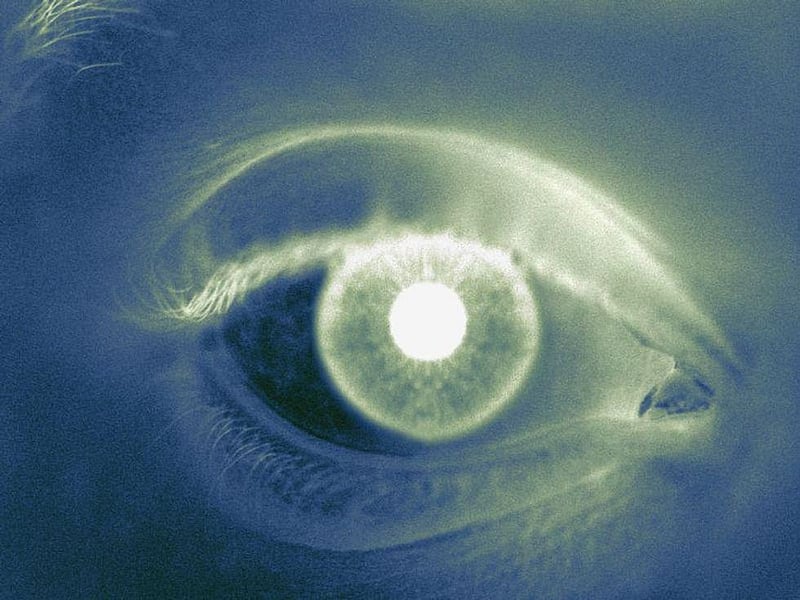 Doctors for the first time have used a form of gene therapy to restore partial vision in a blind person, according to findings announced Monday.
The research team genetically altered retinal ganglion cells to become light-sensitive in a man whose vision was destroyed by ...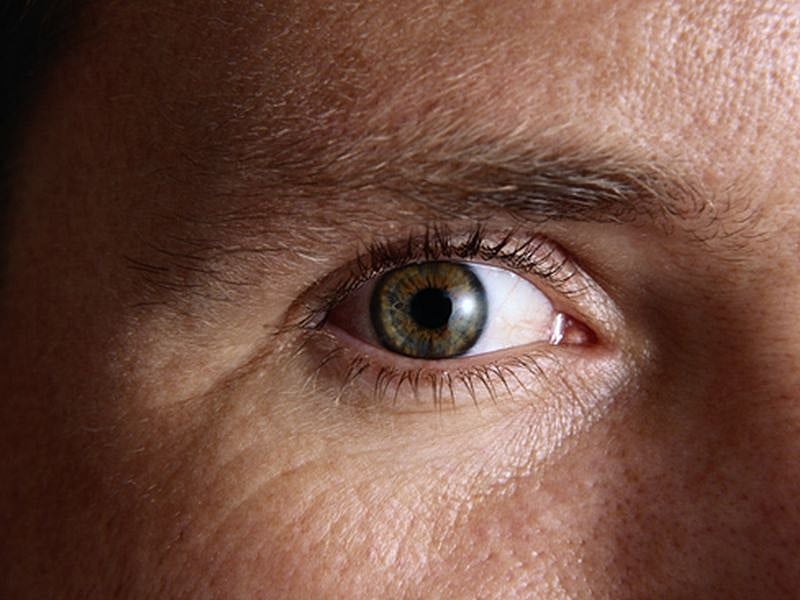 Ernie Mundell and Steven Reinberg HealthDay Reporters
May 13, 2021
Weight-loss surgery can trim waistlines, and new research suggests it could also protect aging eyes.
The study found that after bariatric (weight-loss) surgery, a person's odds for cataracts can drop significantly, especially among younger patients.

Why might ...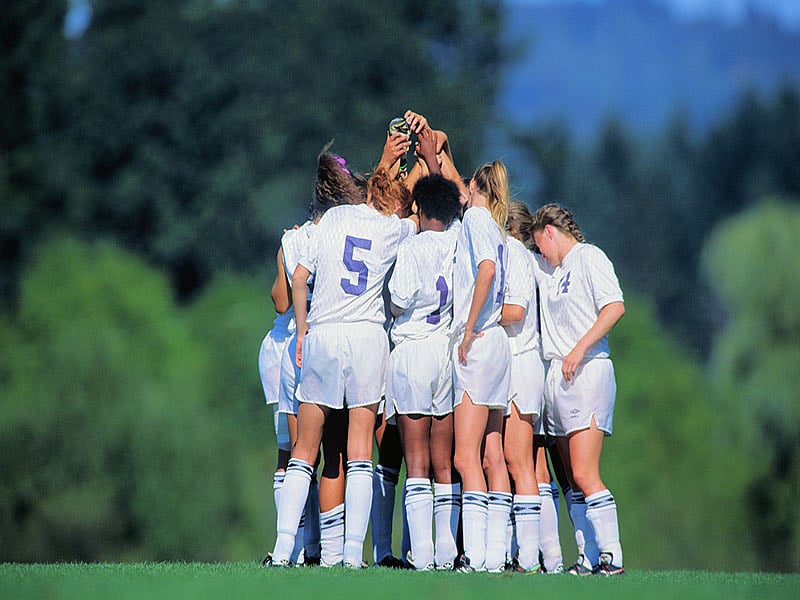 As children begin to return to their favorite sports, parents need to ensure that their youngsters use protective eyewear, a leading group of eye specialists says.
Nearly 30,000 people suffer sports-related eye injuries every year in the United States, but 90% of emergen...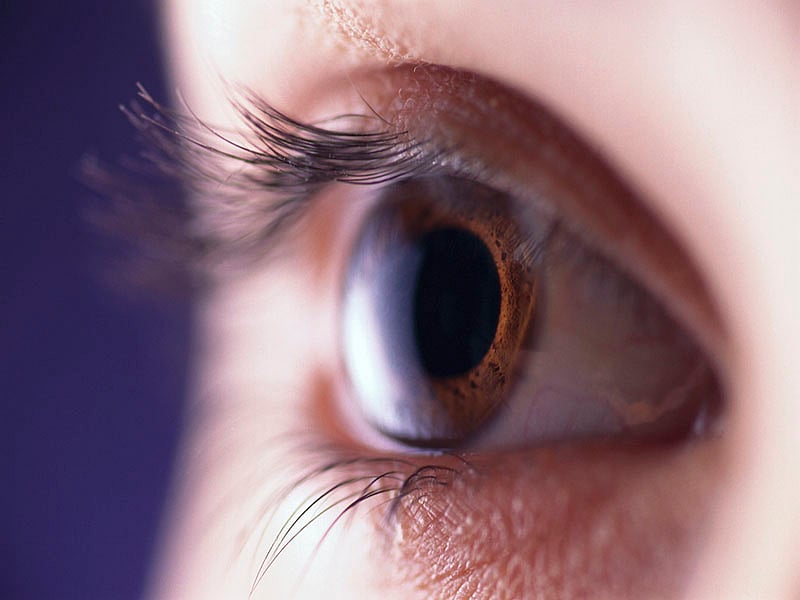 Dennis Thompson HealthDay Reporter
April 20, 2021
A cutting-edge experimental drug cuts nearly in half the risk of death among patients with a rare but aggressive cancer of the eye, new clinical trial data show.
Tebentafusp has now become the first drug shown to improve overall survival in patients with uveal melanoma, ...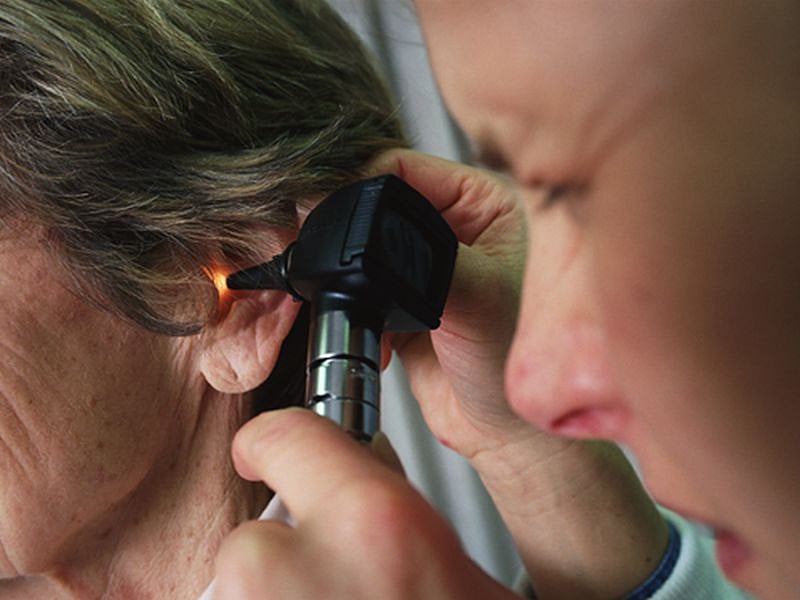 A combination of hearing and vision loss is tied to an increased risk of mental decline and dementia, but having just one of those impairments isn't connected with a higher risk, a new South Korean study finds.
It's not clear why a diminishing of both senses, but not ju...
Ernie Mundell and Robert Preidt
April 1, 2021
Cataracts are a threat to the vision of millions, but new study suggests a welcome aid to prevention: wine.
A few glasses of alcohol -- especially red wine -- a week may help reduce your risk of cataract surgery, new British research suggests.
"The fact that our f...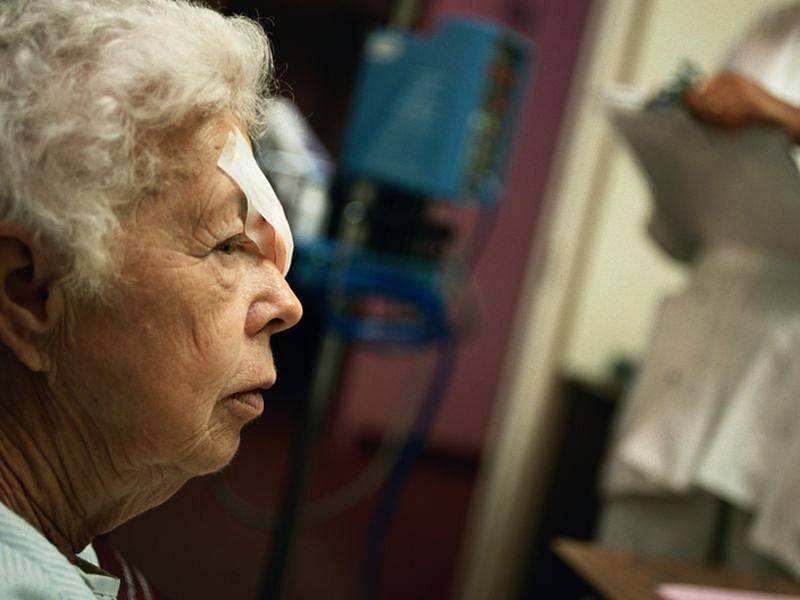 Dennis Thompson HealthDay Reporter
March 31, 2021
The overall eye health of people with diabetes benefits from preventive drug injections directly into the eyeball, but it's too soon to tell whether such treatment will better preserve their vision long-term, new clinical trial results show.
Regular injections of afliber...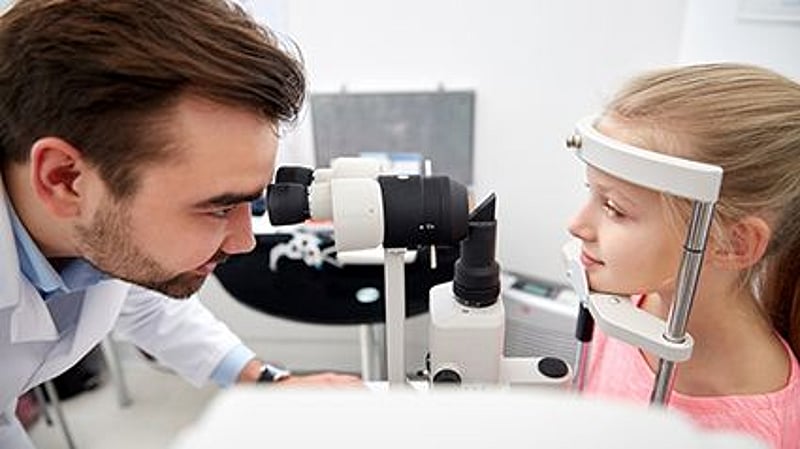 Robert Preidt
March 31, 2021
It's critical for parents to maintain their children's vision checkups during the COVID-19 pandemic, an expert says.
"All children should have their eyes checked by their pediatrician at regular intervals, even if they don't have any symptoms," said Dr. Samantha Feldman,...
Show All Health News Results