Patient Resources
Search Results
Results for search "
Immunization

".
Baby talk may be a key component in helping babies form words, researchers say.
Health News Results -
305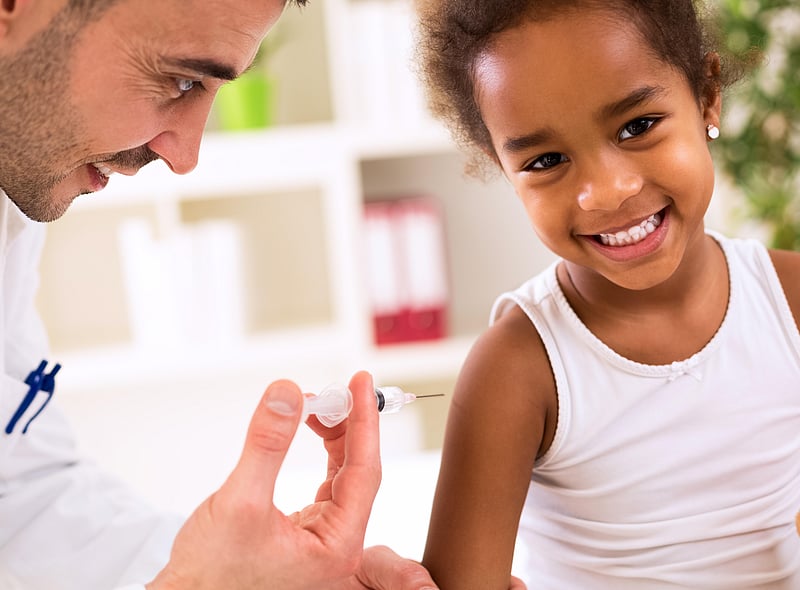 New U.S. data based on nearly 9 million doses of the Pfizer-BioNTech COVID-19 vaccine delivered to kids ages 5 to 11 shows no major safety issues, according to researchers at the U.S. Centers for Disease Control and Prevention.
Alan Mozes HealthDay Reporter
December 27, 2021
MONDAY, Dec 27, 2021 (HealthDay News)-- When fully vaccinated cancer patients develop a breakthrough case of COVID-19, most will become seriously ill and end up hospitalized, a new study finds.
The conclusion stems from the experience of 54 cancer patients who developed ...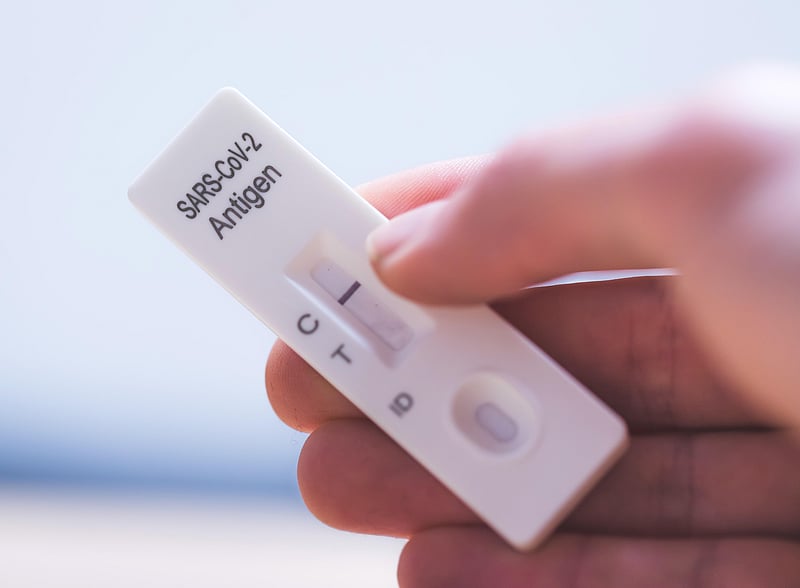 Cara Murez
December 27, 2021
COVID-19 is again surging throughout the United States, with the Omicron variant already outpacing this summer's Delta variant in the rate of daily cases.
However, numbers of hospitalizations have not yet reached those surging numbers this holiday season, according to...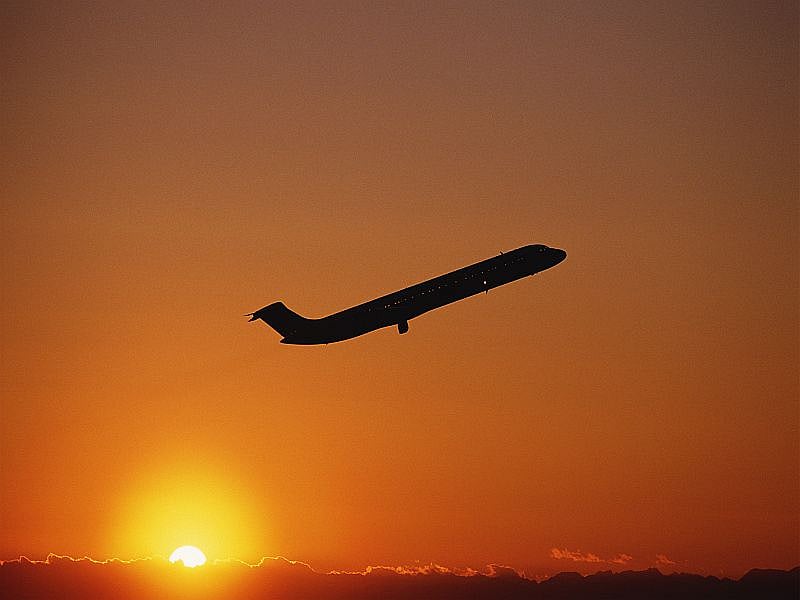 Cara Murez
December 27, 2021
Starting Dec. 31, the United States will lift travel restrictions from eight countries in southern Africa.
The restrictions were first announced in late November in response to concerns about
Cara Murez and Robin Foster
December 23, 2021
In some heartening news for the holidays, three new studies that combed through early data on the new Omicron variant suggest it does not cause severe disease as often as the Delta variant does.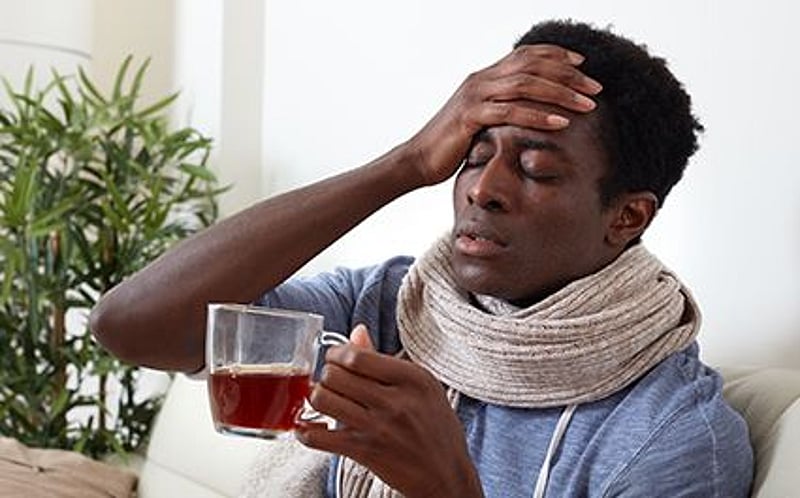 Dennis Thompson HealthDay Reporter
December 22, 2021
Flu is making a comeback in the United States this year, with cases rising around the country even as the Omicron variant is surging, infectious disease experts say.
"We already are seeing significant increases in the amount of influenza occurring across the United State...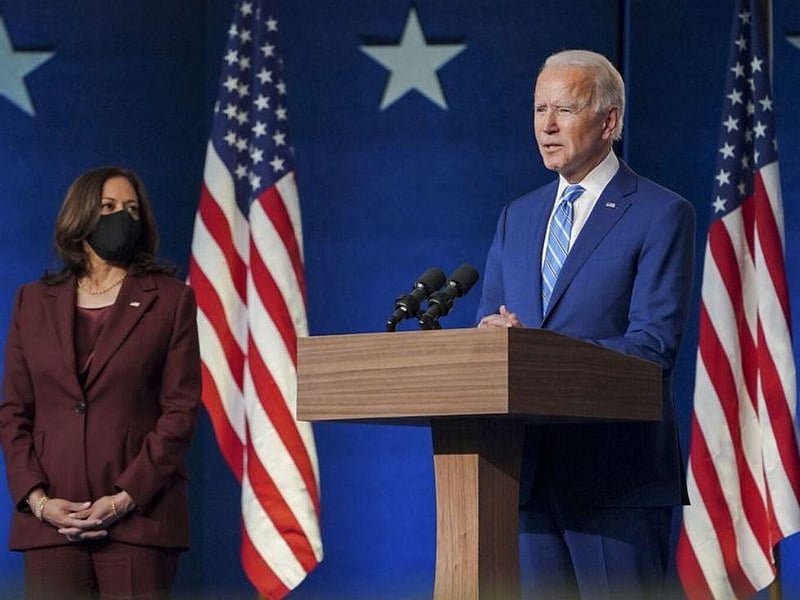 Robin Foster HealthDay Reporter
December 21, 2021
President Joe Biden laid out a comprehensive plan on Tuesday to help Americans navigate a tough winter facing the Omicron variant, but he also made an impassioned plea for every eligible person to get vaccines and boosters.
"For the folks who aren't vaccinated, you may t...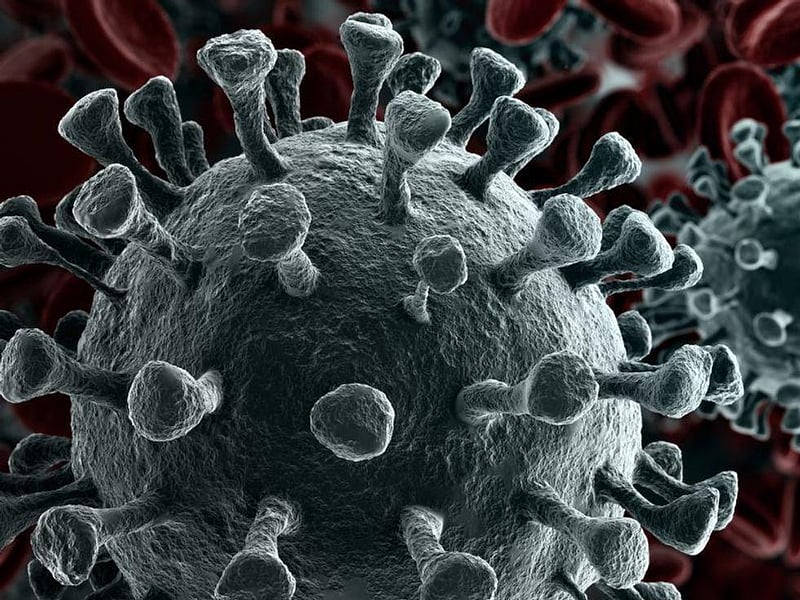 Robert Preidt and Robin Foster HealthDay Reporters
December 21, 2021
President Joe Biden plans to announce his latest battle plan for fighting the formidable Omicron variant on Tuesday, with measures to include distributing 500 million free rapid COVID tests to the public, opening new federal testing sites, sending out hundreds of federal vacci...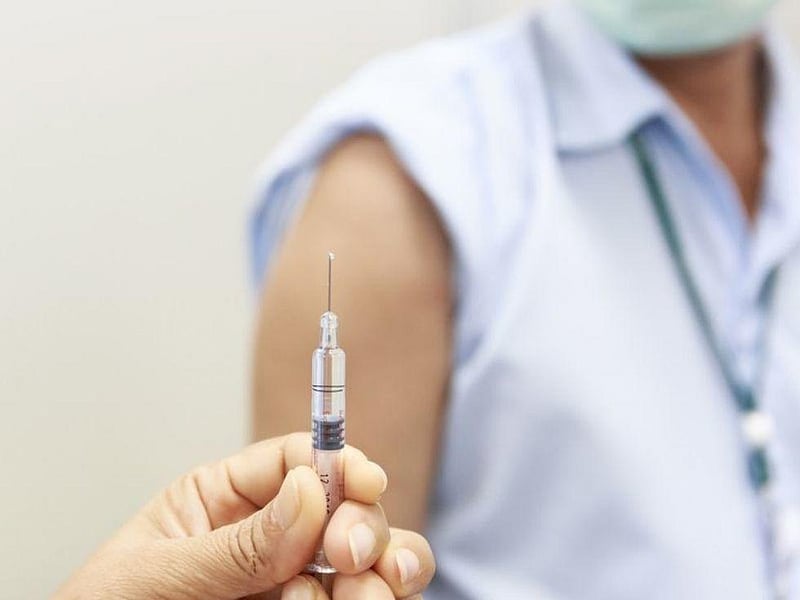 Robert Preidt and Robin Foster
December 20, 2021
Moderna Inc. announced Monday that its COVID-19 vaccine booster shot significantly increased antibodies against the Omicron variant.
"The dramatic increase in COVID-19 cases from the Omicron variant is concerning to all. However, these data showing that the currently a...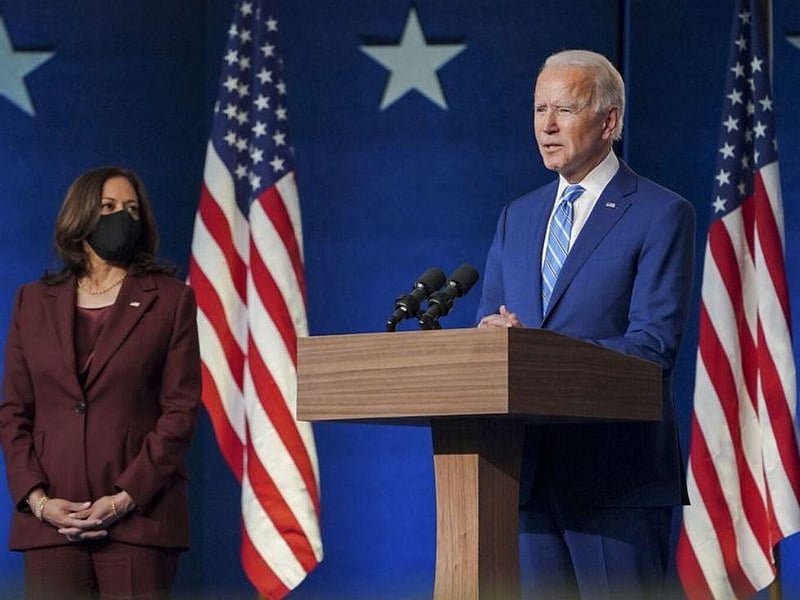 Robert Preidt and Robin Foster
December 20, 2021
MONDAY, Dec. 20, 2021 ( HealthDay News) -- As coronavirus cases start to surge once again across the United States, President Joe Biden will address the nation about the Omicron variant on Tuesday.
"Building off his Winter Plan, the President will announce new steps the ...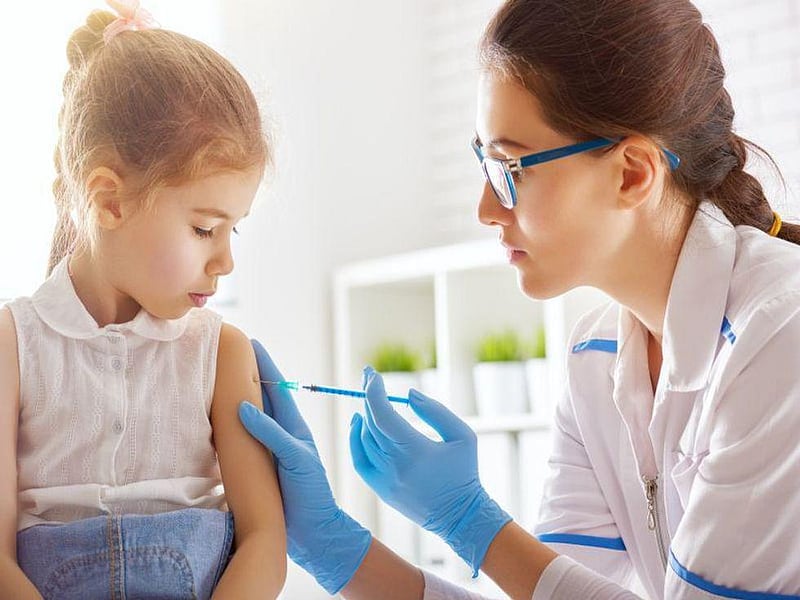 Ernie Mundell
December 17, 2021
Two doses of a pediatric Pfizer-BioNTech COVID-19 vaccine failed to spur an adequate immune response in children aged 2 to 5, the companies announced Friday.
That's a setback for parents hoping to get their youngest children immunized against the new coronavirus as soon ...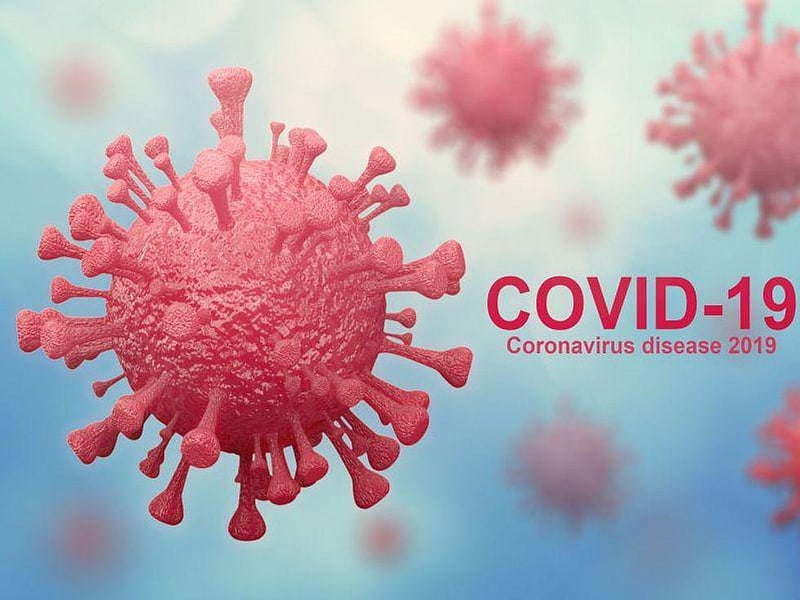 Robert Preidt
December 17, 2021
Breakthrough infections in people who've been vaccinated against COVID-19 may trigger "super immunity" against coronavirus variants, including Omicron, according to a new study.
"The key is to get vaccinated. You've got to have a foundation of protection," said co-auth...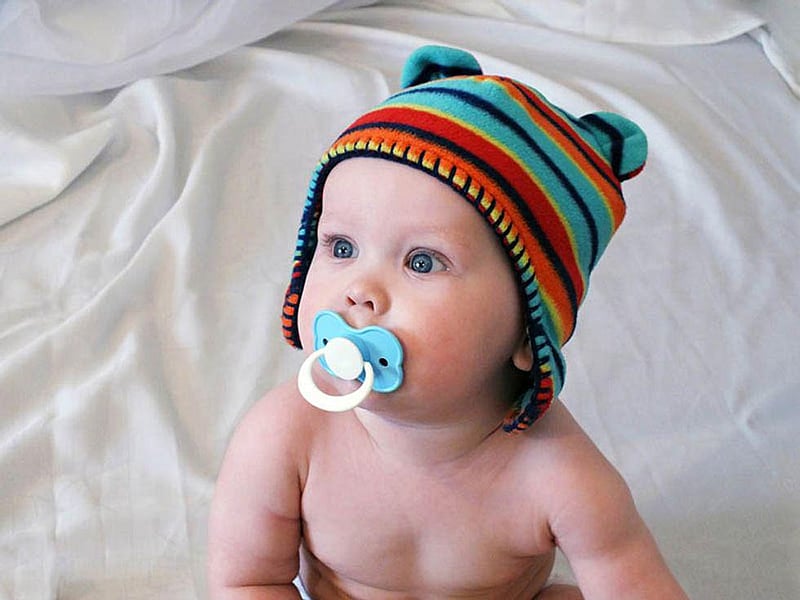 Robert Preidt
December 15, 2021
When it comes to fending off new viruses, baby has Mom and Dad beat.
An infant's immune system is better than an adult's at combating new viruses, researchers say.
Compared to adults, babies get a lot of viral respiratory infections, but babies are dealing with the...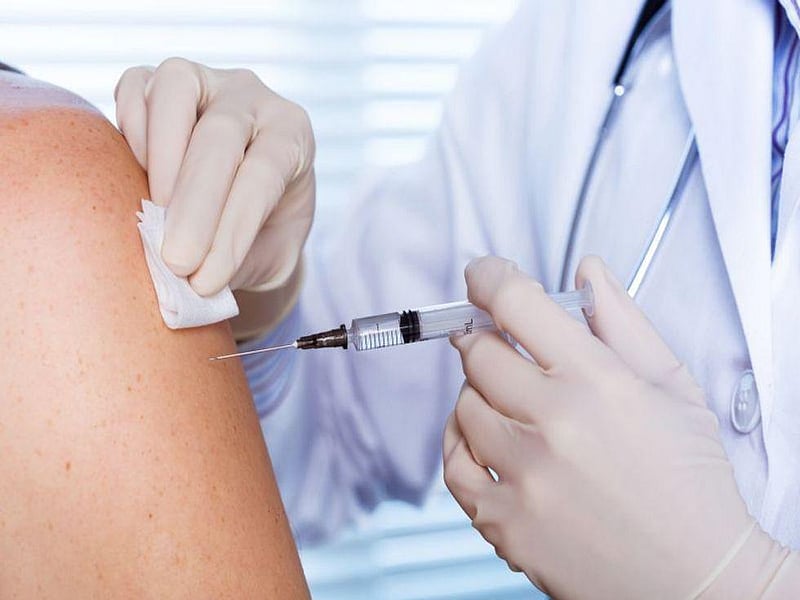 Robert Preidt
December 15, 2021
COVID-19 vaccination provides far less protection to people with multiple myeloma than to survivors of other types of cancer, new research shows.
The findings highlight the need for multiple myeloma patients "to be especially careful -- to take social distancing seriou...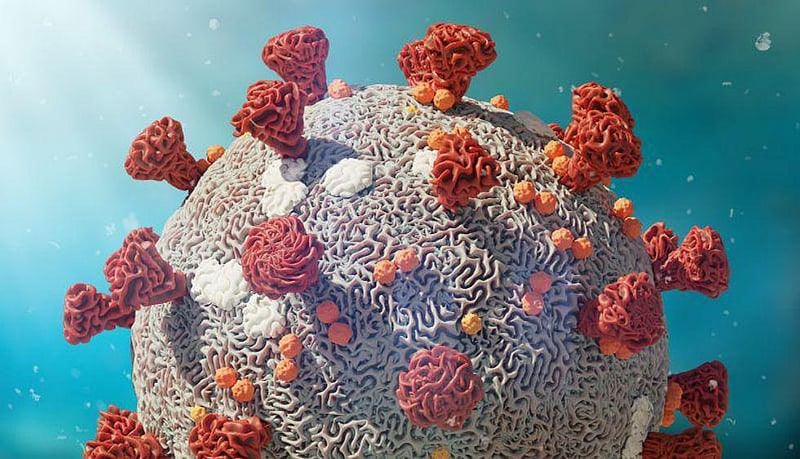 Robert Preidt
December 14, 2021
Compared to previous coronavirus variants, Omicron appears to cause less severe illness, but is more resistant to the Pfizer vaccine, researchers at South Africa's largest health insurer report.
The team at Discovery Health analyzed 211,000 positive coronavirus cases dur...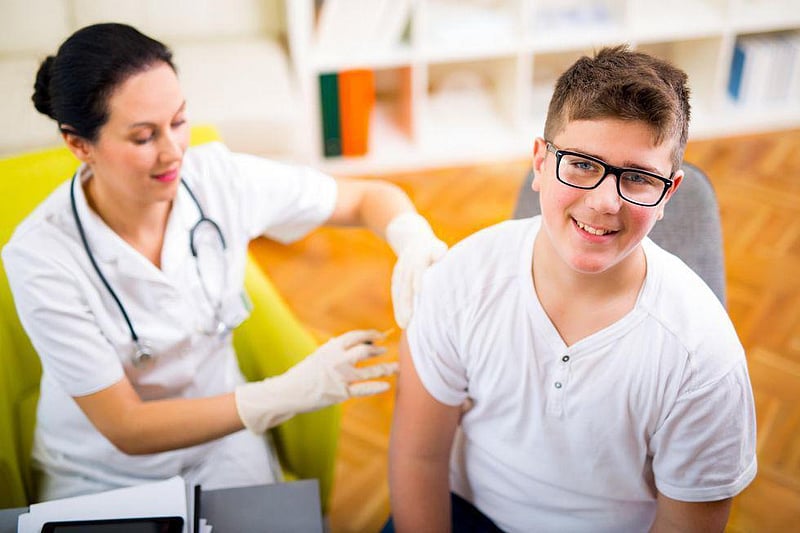 Robert Preidt
December 10, 2021
Nearly half of 12- to 17-year-olds in the United States have had at least one COVID-19 vaccine shot, but the initial rush to get teens immunized has stalled, a new survey of parents shows.
Only 1% of parents now plan to get their teen vaccinated as soon as possible; 13% ...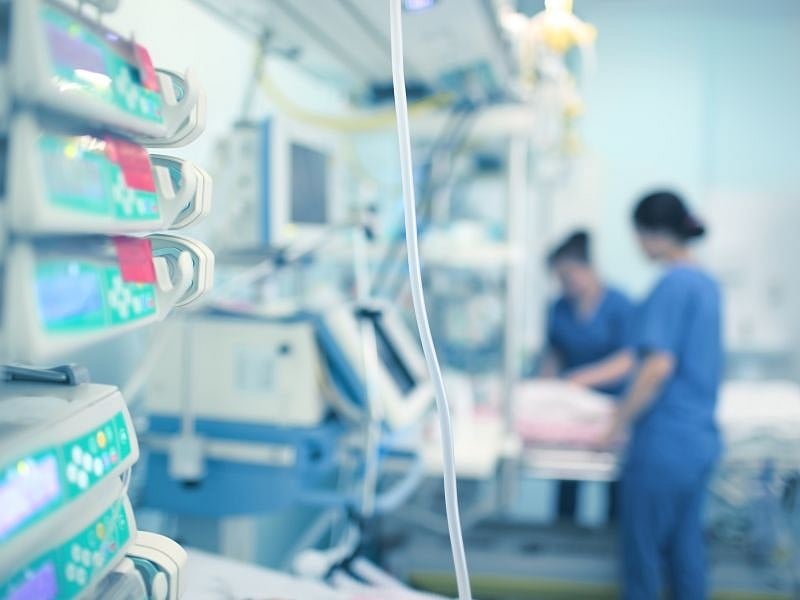 Robert Preidt
December 10, 2021
The world isn't ready to prevent or deal with another pandemic because many nations aren't taking the necessary steps to prepare for what is likely an inevitable future scenario, a new report shows.
The Global Health Security (GHS) index -- an assessment of preparedness ...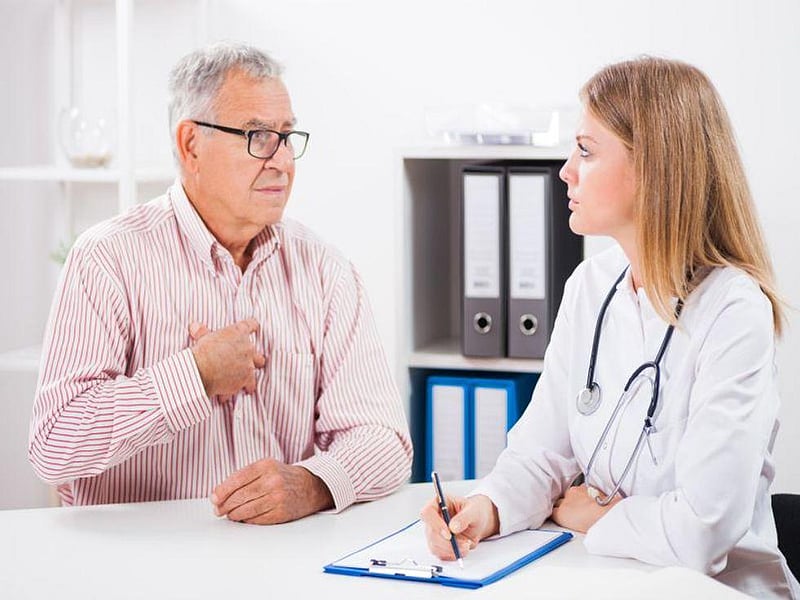 Robert Preidt
December 10, 2021
Cancer patients are at risk for serious COVID-19 illness, but some are still afraid to get vaccinated against the virus, new research shows.
Study authors surveyed nearly 200 high-risk cancer patients at the Mays Cancer Center in San Antonio, Texas. Only 56% said they'd ...
Cara Murez
December 9, 2021
Public health experts have long recommended getting a seasonal flu shot, but a new study suggests there's hesitancy about that vaccine, too. Physicians and pharmacists can play a key role in flu shot uptake, the research shows.
Only about 44% of people who had a health ...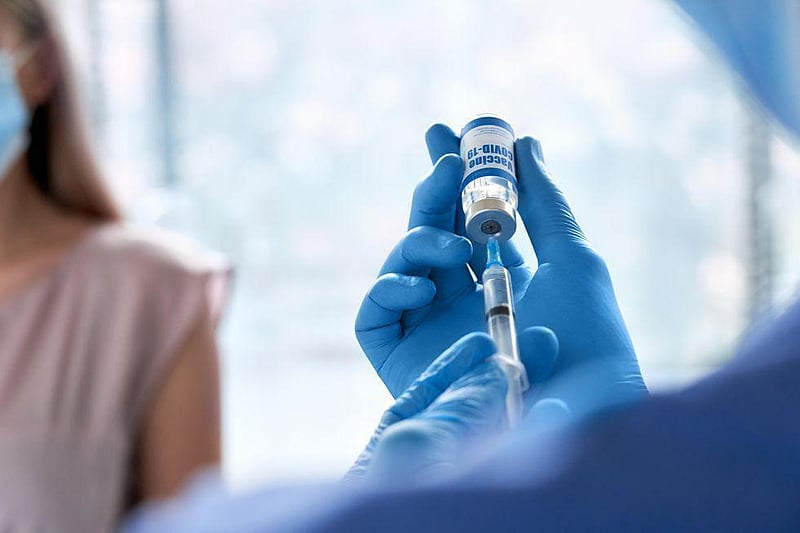 Robert Preidt and Ernie Mundell and Robin Foster HealthDay Reporters
December 8, 2021
Pfizer/BioNTech said Wednesday that while two doses of their coronavirus vaccine may not offer good protection against the Omicron variant, adding a booster shot does the trick.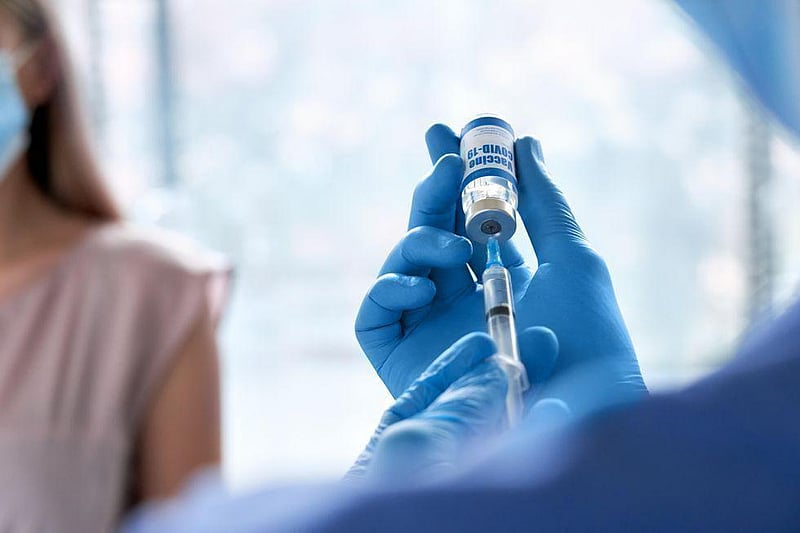 Cara Murez
December 8, 2021
Can the time of day you get your COVID-19 vaccine affect how many antibodies you'll make?
A new study suggests that it can.
Researchers found higher antibody levels in health care workers who received their vaccines in the afternoon, and they suggest that respo...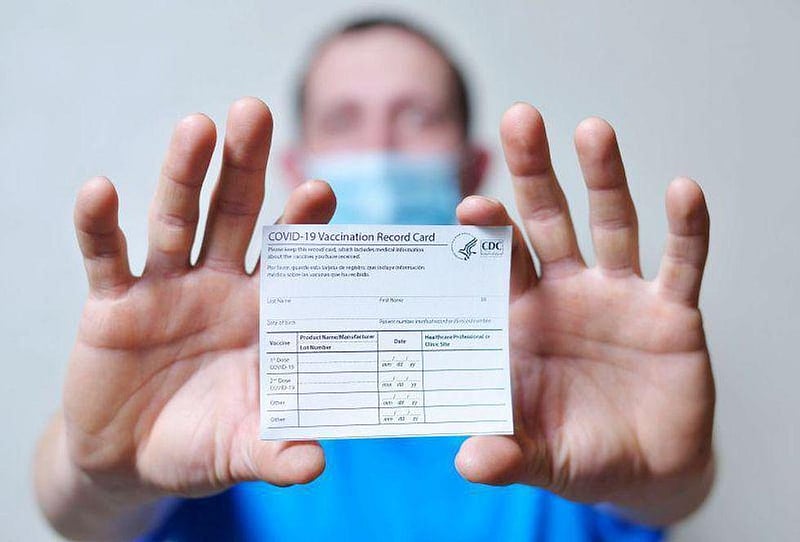 Robert Preidt
December 7, 2021
Yet another study shows that a combination of vaccination and previous infection may provide better protection against new COVID-19 variants than either one alone.
That's because the antibodies a person develops after either just vaccination or previous infection may not...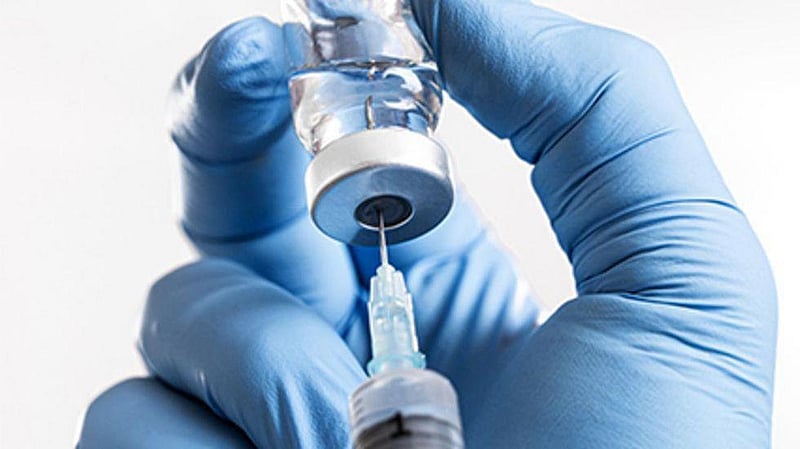 Robert Preidt
December 6, 2021
It happens very rarely, but most teens and young adults who do experience heart inflammation (myocarditis) after a COVID-19 shot have mild symptoms and recover quickly,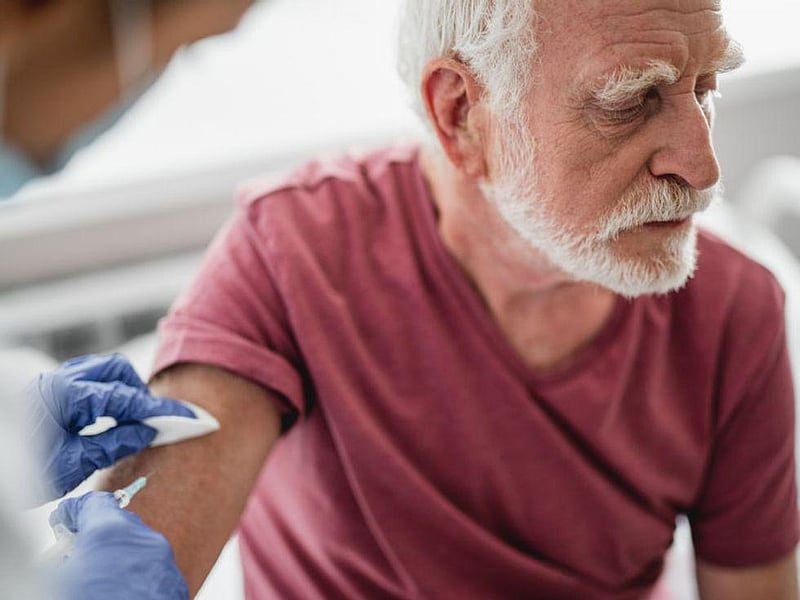 Robert Preidt
December 6, 2021
In nearly two-thirds of U.S. states, cancer patients weren't put at the front of the line for COVID-19 vaccines in the initial phase of vaccination, a new study finds.
Many cancer patients are especially vulnerable to COVID-19 as the disease or related treatments leaves ...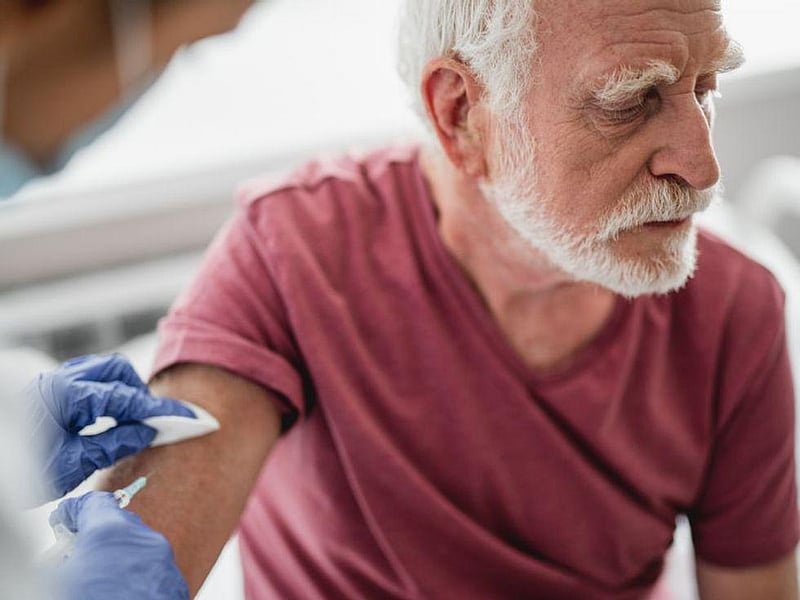 If you're a patient with a weakened immune system, roll up your sleeves to stay safe over the holidays and winter months.
"Immunocompromised patients absolutely should get a flu shot as well as an additional COVID-19 vaccine dose," said Dr. Marwa Kaisey, a neuroimmunolo...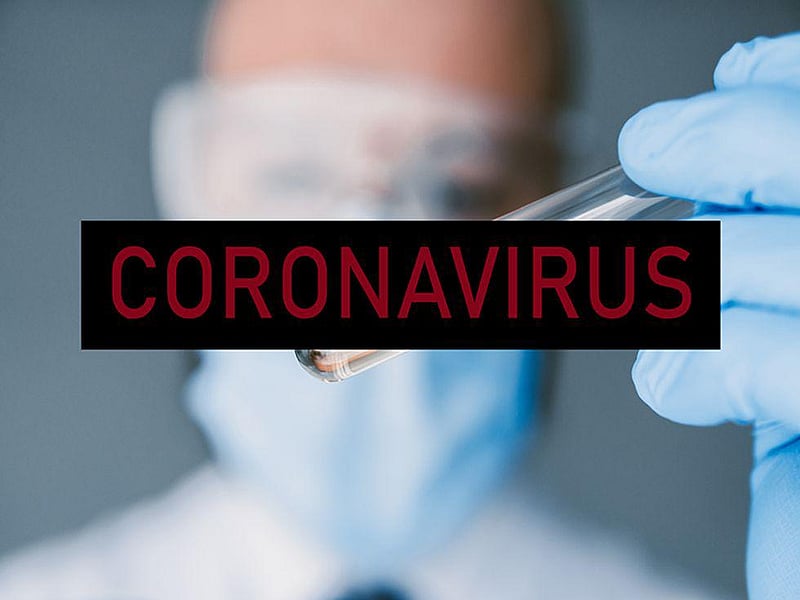 Dennis Thompson HealthDay Reporter
December 3, 2021
Lab studies show that the mutations found in COVID-19's Delta variant make the virus more resistant to existing vaccines, a potentially ominous development as the new Omicron variant starts to wend its way around the world.
Full vaccination with the Pfizer or AstraZeneca...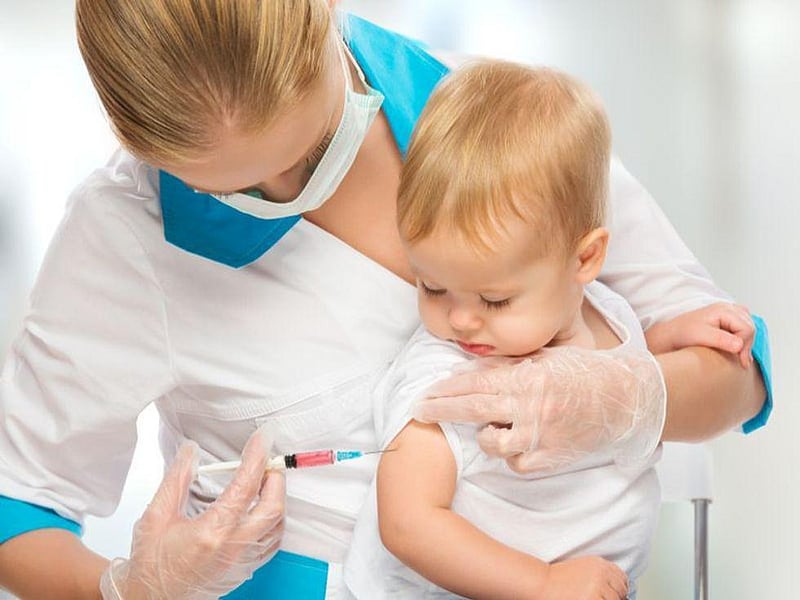 Amy Norton HealthDay Reporter
December 2, 2021
Children and teenagers vaccinated against the mumps virus have accounted for one-third of infections in recent years, a new U.S. government study finds.
The reasons are unclear, and experts stressed that routine childhood vaccination remains the best weapon against mumps...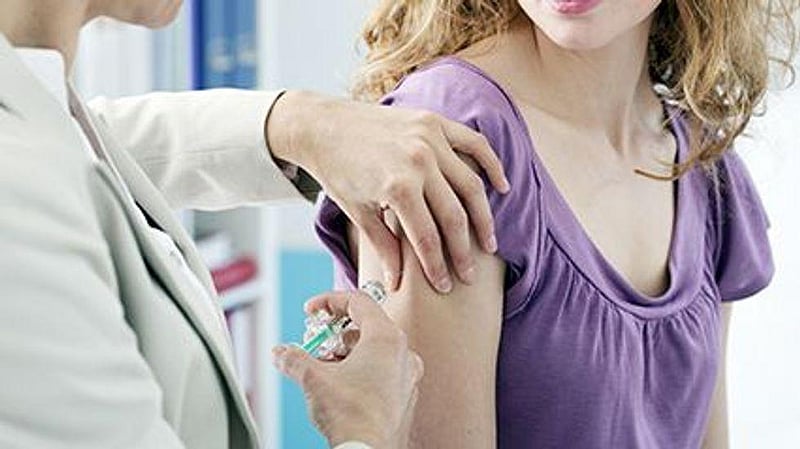 Dennis Thompson HealthDay Reporter
November 30, 2021
The first wave of girls to receive the HPV vaccine are much less likely to contract or die from cervical cancer than women just a few years older, a new study reports.
Nearly all cases of cervical cancer are caused by human papillomavirus (HPV), for which a vaccine has b...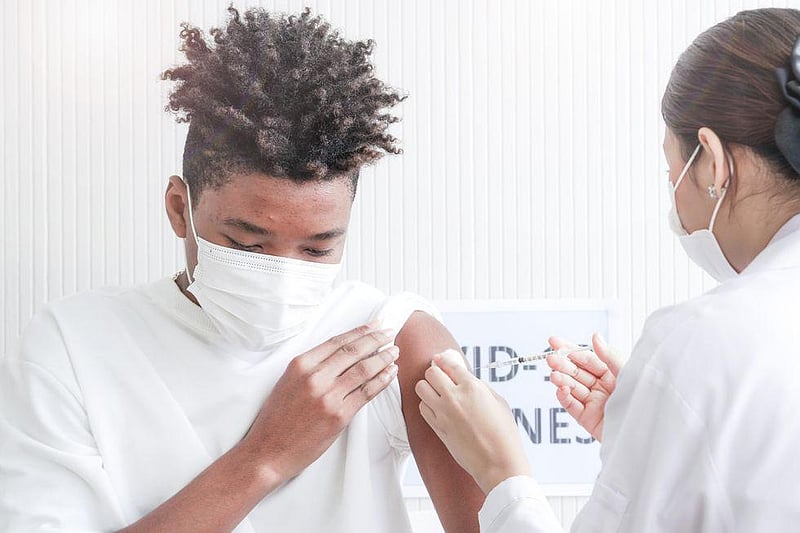 Robert Preidt and Robin Foster
November 30, 2021
Pfizer Inc. is expected to seek approval this week for emergency use of its booster shots among American teens ages 16-17.
Sources familiar with the matter told The New York Times that the U.S. Food and Drug Administration could give the green light in about a w...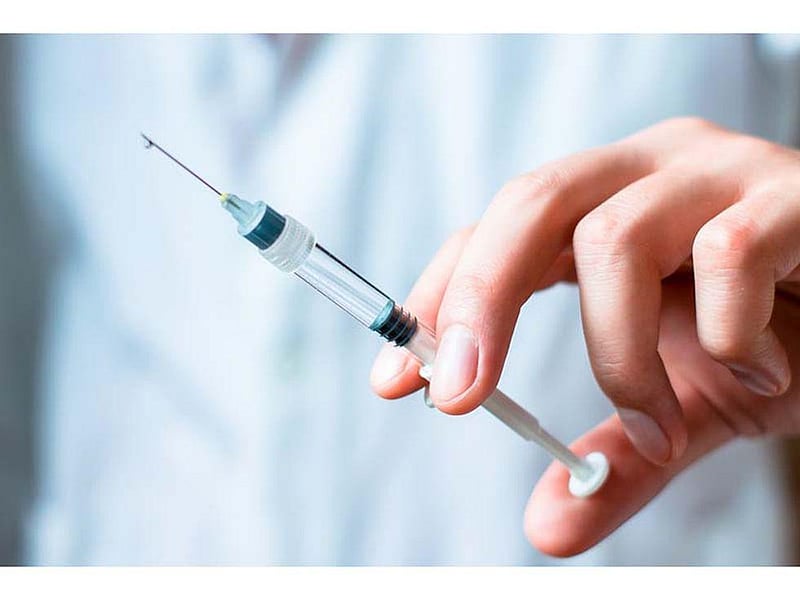 Women getting vaccinated against the cancer-causing human papillomavirus (HPV) now need two or three shots, but an African clinical trial suggests a single dose is just as effective.
The finding could speed up the immunization process in developing countries with high le...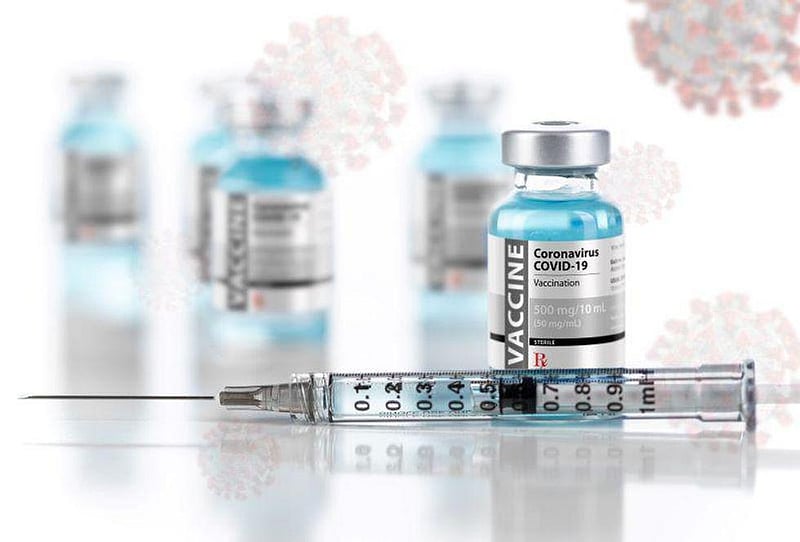 Protection can gradually fade after a second dose of the COVID-19 vaccine by Pfizer-BioNTech, which suggests that a booster shot might be necessary, researchers report.
They analyzed data from more than 80,000 adults in Israel, average age 44, who had no previous eviden...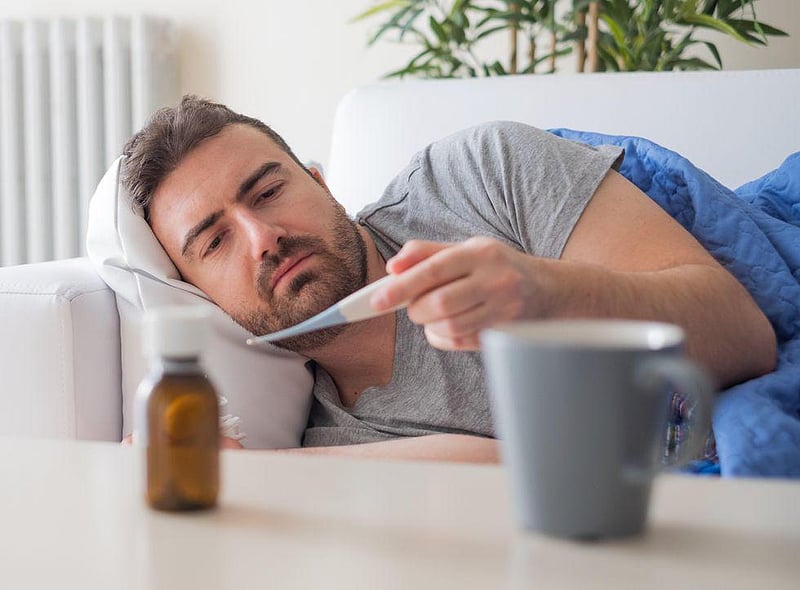 Robert Preidt
November 24, 2021
Republican lawmakers in several states are pushing vaccine mandate exemptions for workers who have so-called natural immunity due to a previous COVID-19 infection.
That's despite evidence that vaccination can reduce the risk of COVID-19 even for those with a history of i...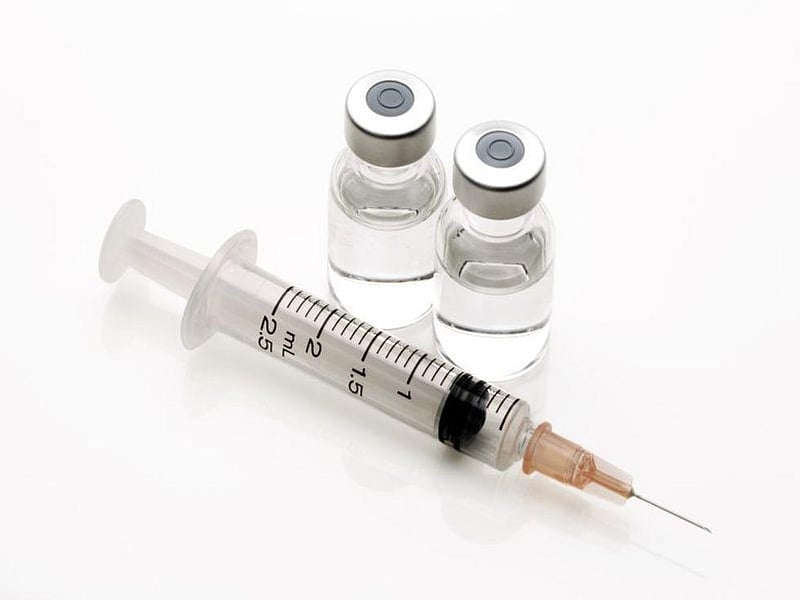 Dennis Thompson
November 24, 2021
People will probably need regular booster shots for COVID-19 over the next few years to keep their immune systems on guard against a potentially deadly infection, an infectious disease expert says.
COVID mutations and high transmission rates in some parts of the country ...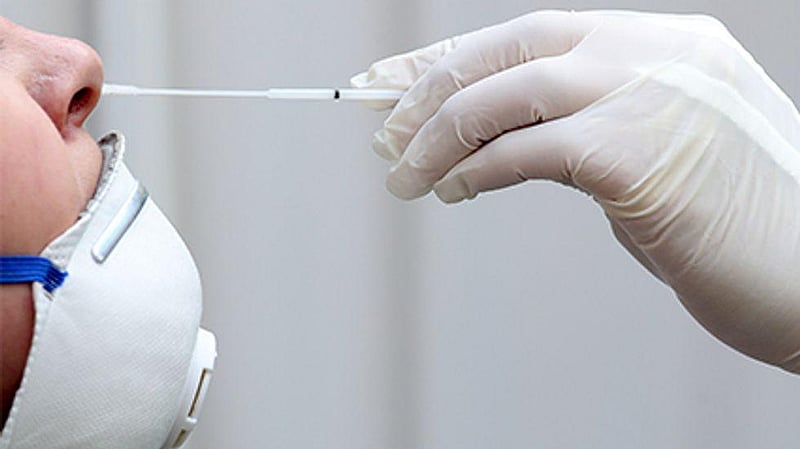 Robert Preidt and Robin Foster
November 23, 2021
Federal health officials are imploring Americans to get vaccinated as coronavirus cases and hospitalizations start to climb just ahead of the holidays.
There's been an 18% increase in the United States' seven-day average of reported coronavirus infections, and a 6% incre...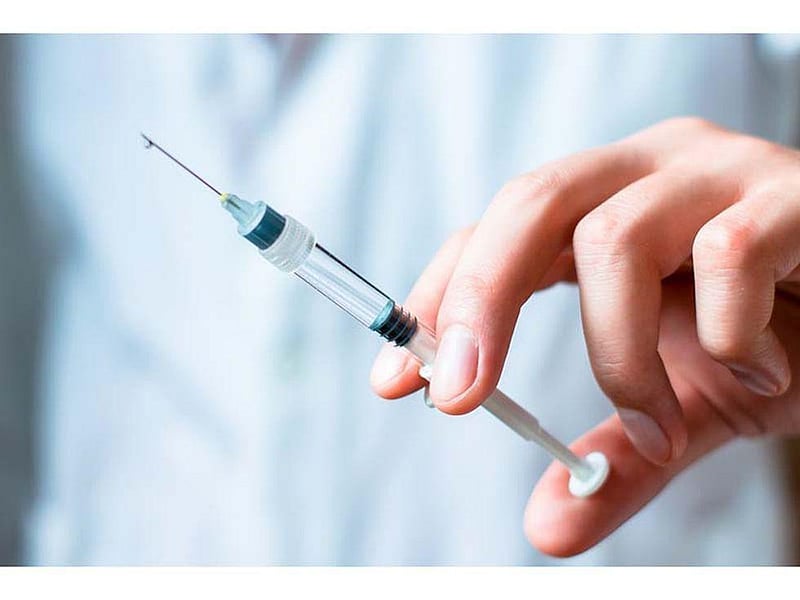 Robert Preidt
November 22, 2021
COVID-19 booster shots trigger much stronger and longer protection than full vaccination with two doses of the Pfizer or Moderna vaccines, according to a small study.
It also found that the response to a booster is even greater in fully vaccinated people who have had inf...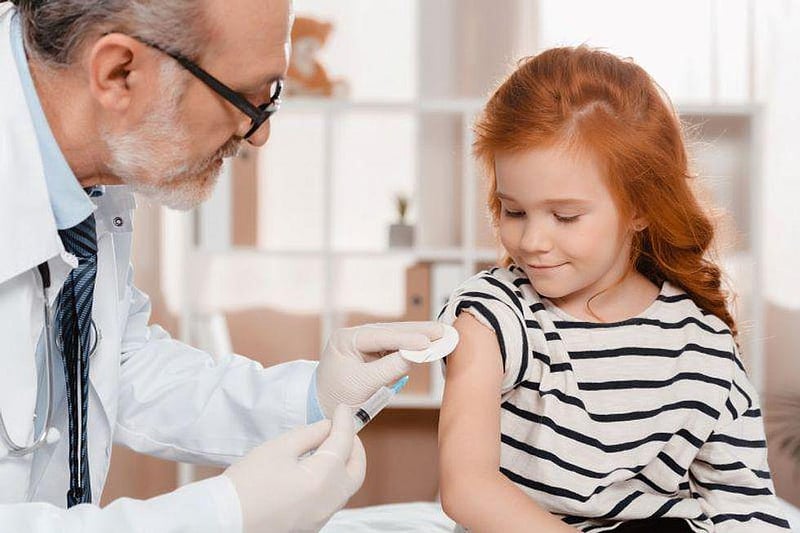 Robert Preidt and Robin Foster
November 18, 2021
Almost 1 in 10 eligible U.S. children ages 5-11 have received a first shot of the Pfizer coronavirus vaccine since it was approved for that age group two weeks ago, the White House said Wednesday.
Of the 2.6 million doses put into kids' arms so far, 1.7 million were admi...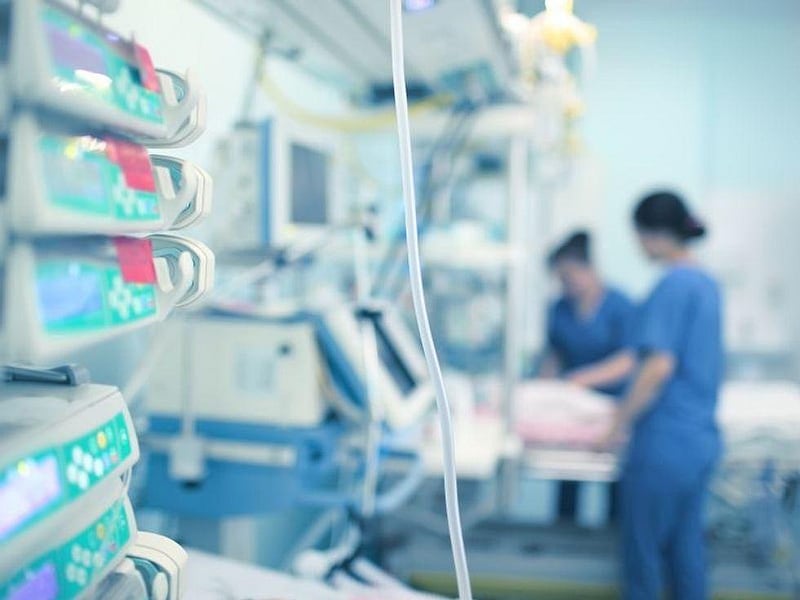 Robert Preidt
November 18, 2021
Nearly a third of health care staff in U.S. hospitals were not vaccinated against COVID-19 as of mid-September, a new study shows.
Researchers analyzed data on more than 3.3 million health care workers at more than 2,000 hospitals nationwide between Jan. 20 and Sept. 15....
Robert Preidt
November 18, 2021
Vaccinated health care workers with breakthrough COVID-19 infections shed less virus than those who are unvaccinated and infected, according to University of California, Los Angeles researchers.
"SARS-CoV-2 viral loads are known to be a critical driver of transmission," ...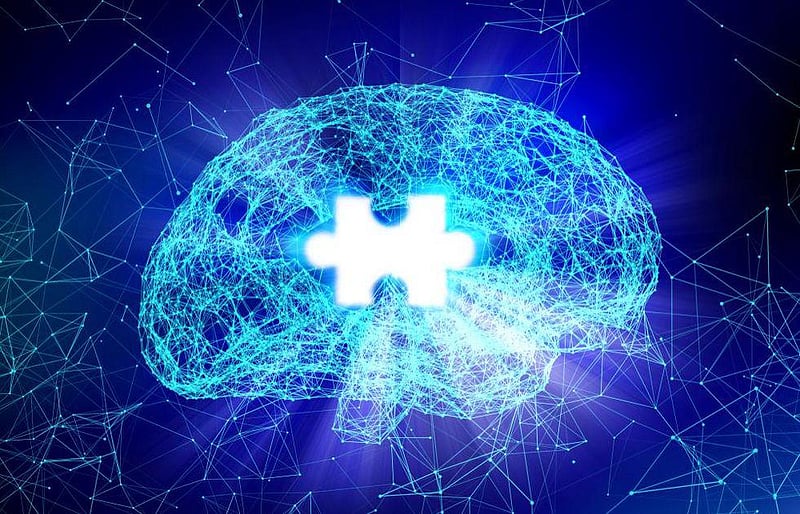 Robert Preidt
November 17, 2021
The first human clinical trial of a nasal vaccine to slow the progression of Alzheimer's disease is set to begin after nearly 20 years of research.
This is a "remarkable milestone," according to Dr. Howard Weiner, co-director of the Ann Romney Center for Neurologic Disea...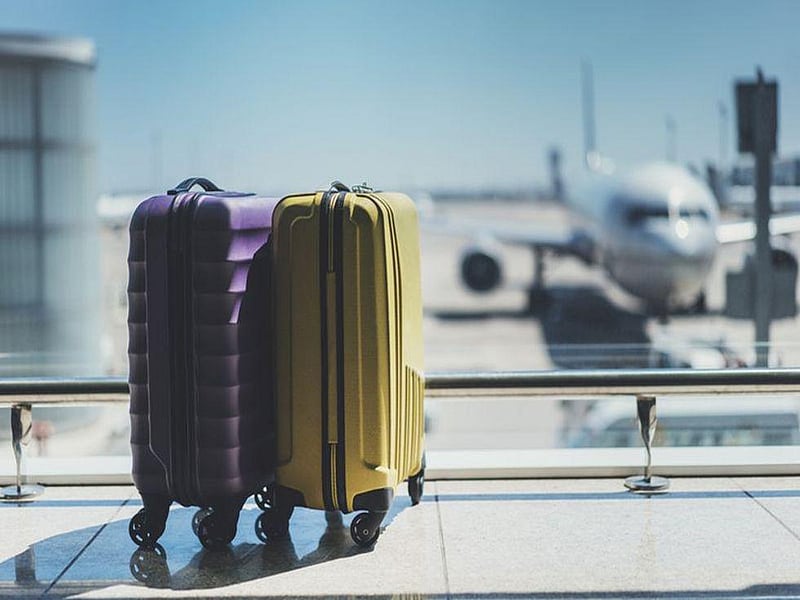 Robert Preidt
November 17, 2021
Nearly 1 in 3 older Americans plan an extended trip next year, and 1 in 4 plan to travel for the holidays, but many will take COVID-19 into account, a new survey shows.
If COVID cases surge at their destination, 20% said they would definitely change their plans, and anot...
Robert Preidt
November 16, 2021
A rare inflammatory condition associated with COVID-19 in children was more severe in the second wave of patients than in the first, researchers report.
For the study, investigators examined the cases of 106 patients with multisystem inflammatory syndrome in children (MI...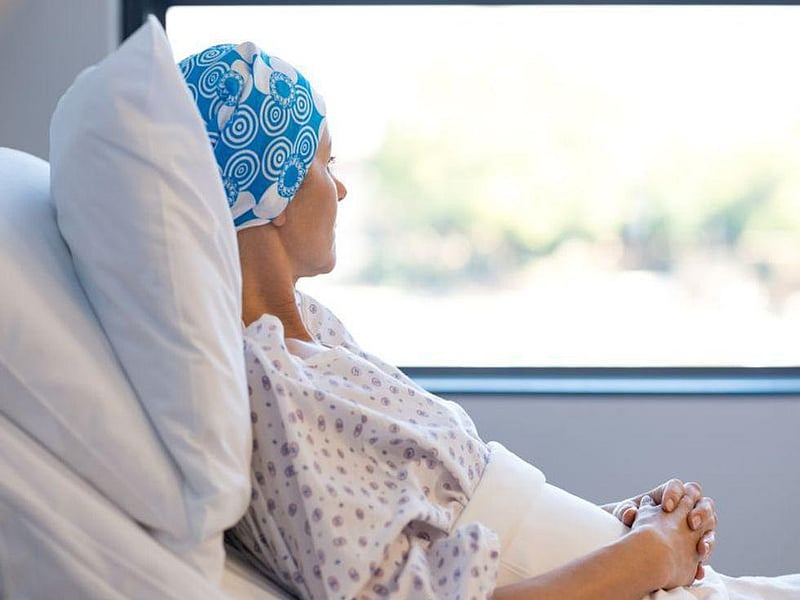 Robert Preidt
November 12, 2021
COVID-19 vaccines are safe and effective for most cancer patients, a new study confirms.
Cancer patients have an increased risk of severe illness and death from COVID because their immune systems have been weakened by their disease or treatments.
"We pursued this s...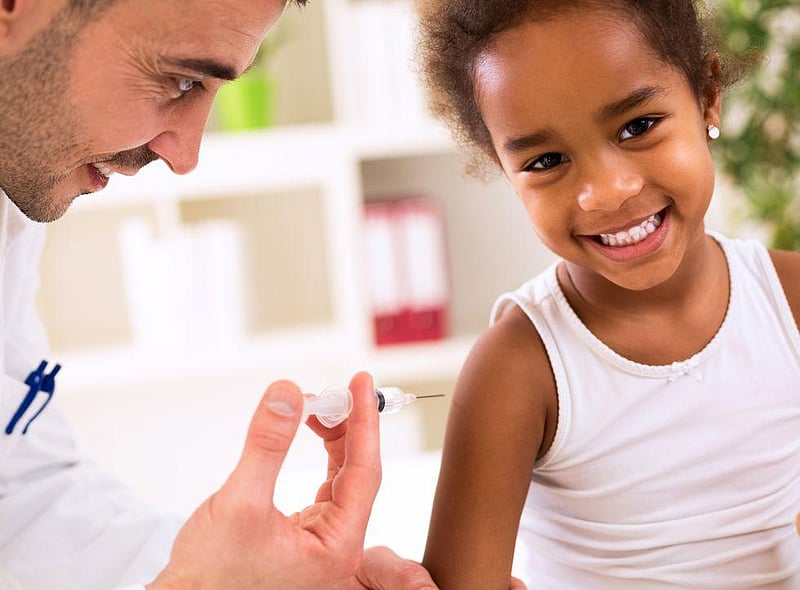 Robert Preidt and Robin Foster
November 11, 2021
In a finding that suggests a family's income influences parents' views on COVID vaccines for their younger kids, a new survey shows the more money parents make, the likelier they are to get their kids a shot.
The poll of more than 2,000 parents found that 47% of those wi...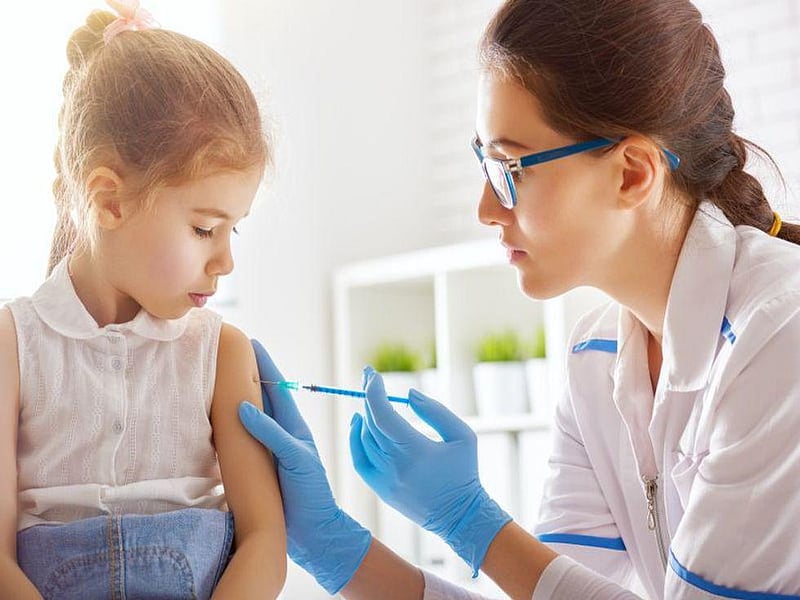 Robert Preidt and Robin Foster
November 10, 2021
About 900,000 U.S. children aged 5 to 11 received their initial dose of Pfizer's coronavirus vaccine during the first week of eligibility for that age group, the Biden administration said Wednesday.
Not only that, nearly 700,000 more are scheduled in the coming days, hea...
Show All Health News Results