Patient Resources
Search Results
Results for search "
Marijuana

".
Health News Results -
187
Dennis Thompson HealthDay Reporter
February 1, 2022
You smoked a joint an hour and a half ago. Now it's worn off enough that you feel fine to get behind the wheel.
But you're fooling yourself, a new study says. You're likely about to drive under the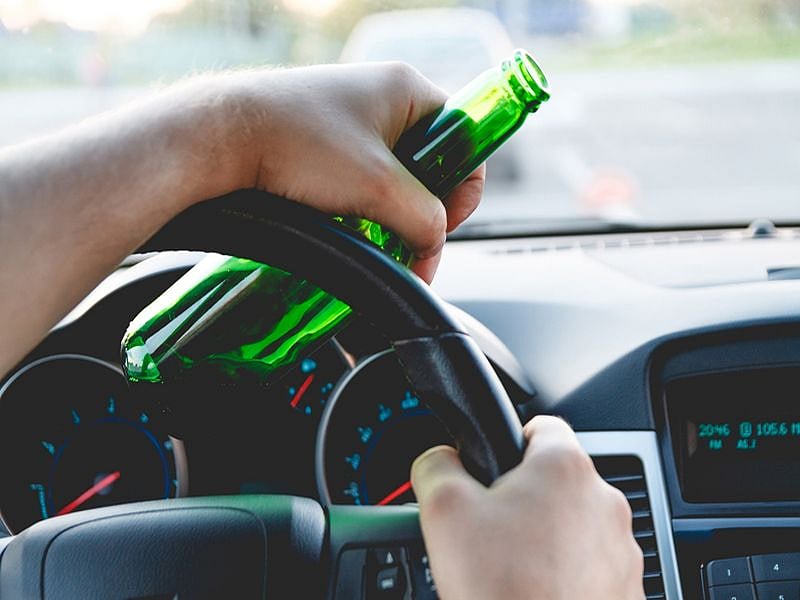 Amy Norton HealthDay Reporter
January 31, 2022
The hazards of drunken driving are well known, and a new research review shows that adding pot to the mix only makes matters worse.
The analysis of 57 past studies found that the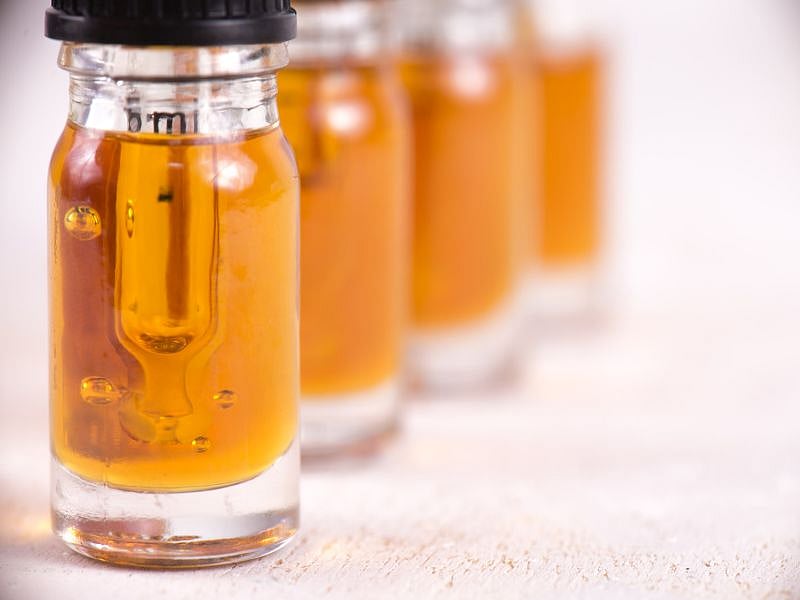 Dennis Thompson HealthDay Reporter
January 24, 2022
Cannabidiol, a compound derived from marijuana, appears to show promise in blocking replication of the COVID-19 virus and preventing its spread, lab and animal studies show.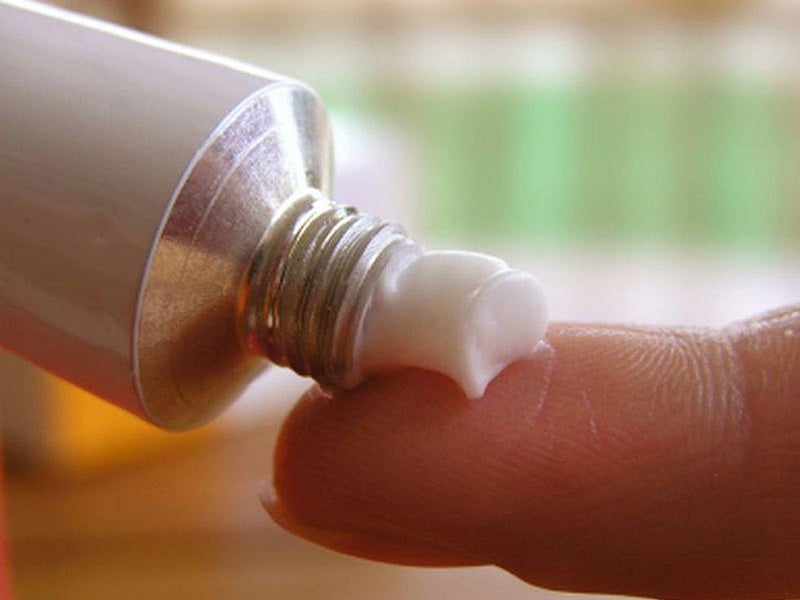 Denise Mann HealthDay Reporter
January 17, 2022
Growing numbers of folks are turning to CBD or cannabis products to treat skin conditions like acne or rosacea, but researchers warn that the science on their safety and power hasn't kept up with demand.
When more than 500 adults were asked about their use of CBD (cannab...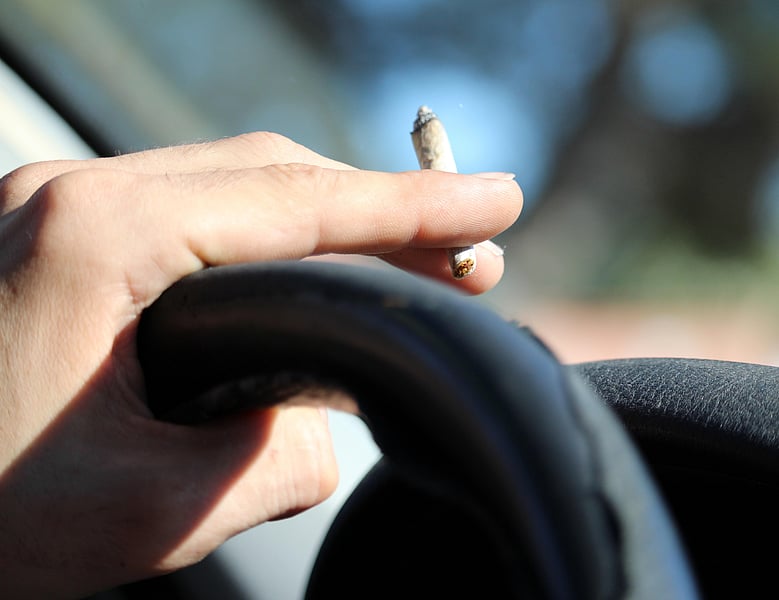 Steven Reinberg HealthDay Reporter
January 13, 2022
Here's more evidence that marijuana may make driving more dangerous: As pot has been legalized in more countries and states, a greater number of people are driving intoxicated by the drug and crashing, researchers report.
THC, the active ingredient in cannabis, has been ...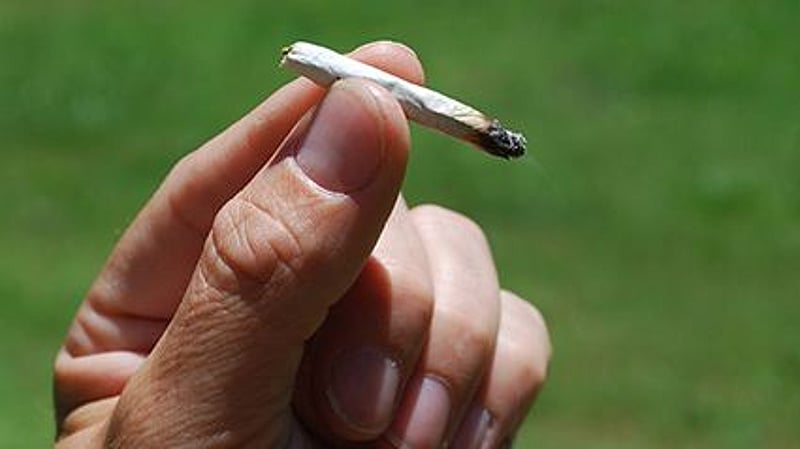 Cara Murez
January 7, 2022
If you have any risk factors for stroke and you like to smoke pot, a new study suggests you should stop toking.
Researchers found that people with an aneurysmal subarachnoid hemorrhage, a rare, severe type of
Amy Norton HealthDay Reporter
December 20, 2021
A growing number of pregnant women are using marijuana or other cannabis products, and a new study suggests that relief of symptoms such as morning sickness may be a primary reason.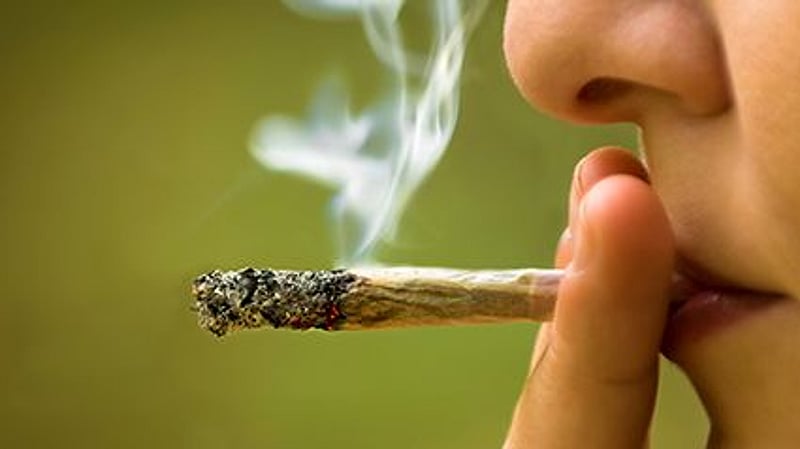 Dennis Thompson HealthDay Reporter
December 16, 2021
Many people turn to marijuana or cannabidiol to ease their achy joints and help them sleep, but a new study suggests that could wreak havoc with any other medications they're taking.
Why? Because the body uses the same set of enzymes to process them all, scientists repor...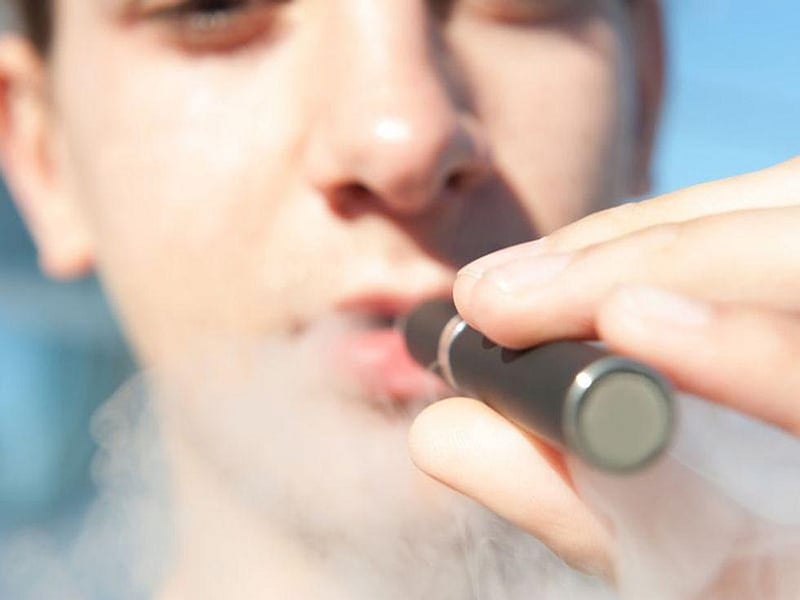 Robert Preidt
December 16, 2021
There may be a silver lining to the COVID-19 pandemic, with U.S. health officials reporting an "unprecedented" decline in teens' use of alcohol, marijuana, other illegal drugs and vaping.
"We have never seen such dramatic decreases in drug use among teens in just a one-y...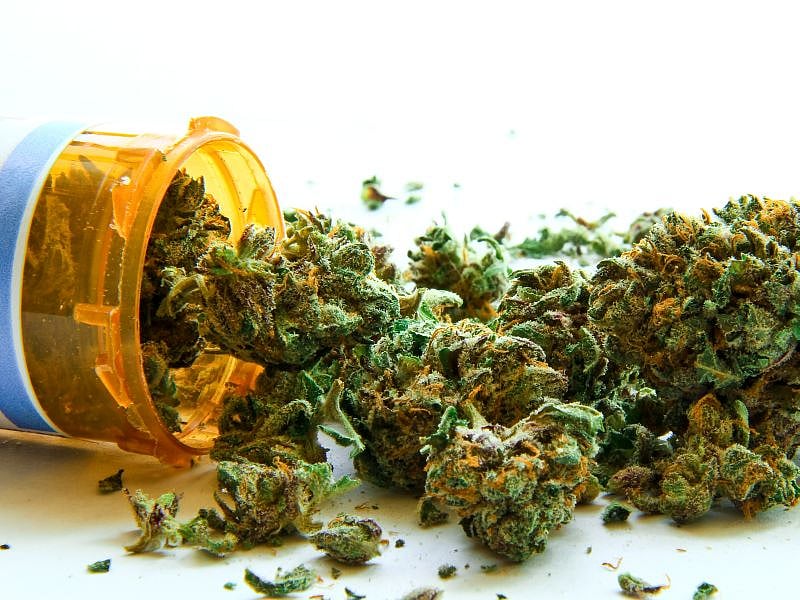 Denise Mann HealthDay Reporter
December 15, 2021
Kids with severe epilepsy may take multiple medications and follow special diets, yet still suffer seizures. Now a small study suggests medical marijuana may sometimes help when other therapies fail.
British researchers found that medical pot slashed seizures by almost 9...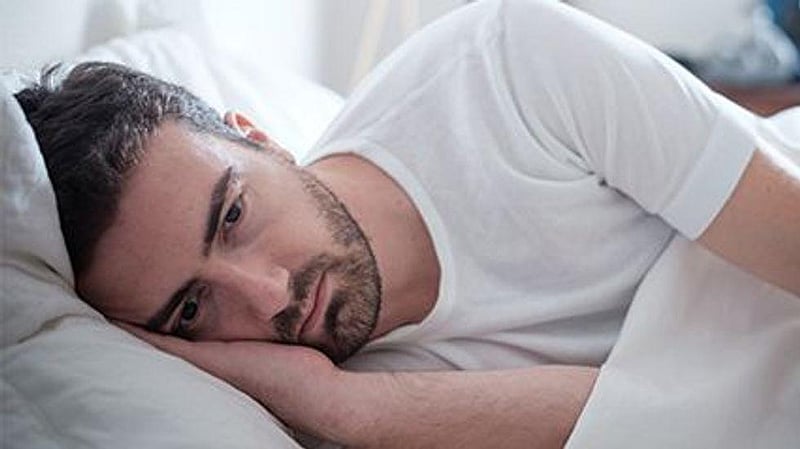 Cara Murez HealthDay Reporter
December 7, 2021
Many folks turn to pot to help them relax and get a good night's sleep, but new research finds the practice may do the exact opposite.
"I think [the results] were somewhat surprising because, in our mind, anecdotally cannabis seems to help with sleep, but … the evidenc...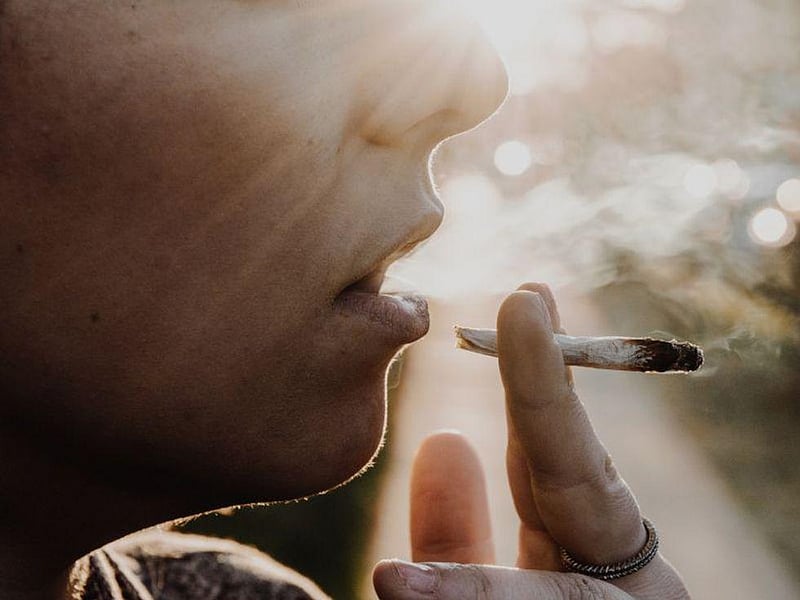 Steven Reinberg HealthDay Reporter
November 16, 2021
Marijuana use in pregnancy may increase your child's risk for stress and anxiety, a new study suggests.
Although some moms-to-be use pot hoping to relieve morning sickness and anxiety, they should know it may cause genetic changes in the uterus that result in children be...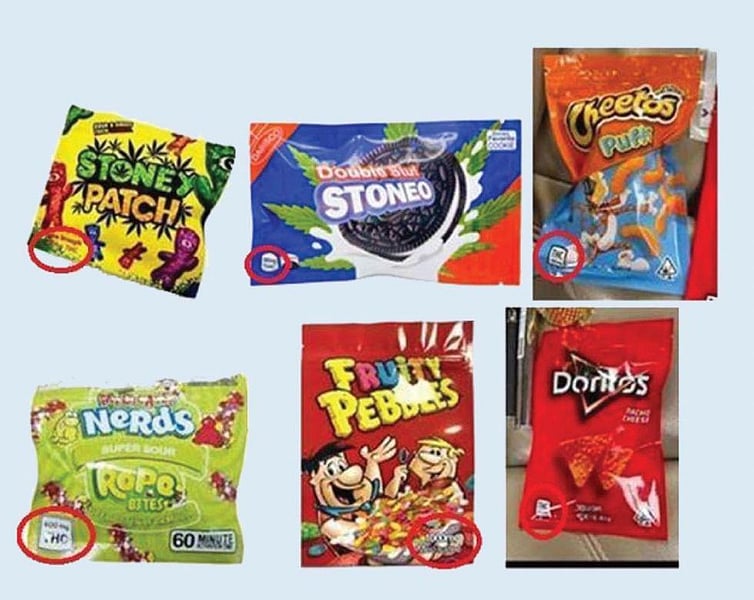 Robert Preidt and Robin Foster
October 29, 2021
Just days before Halloween, attorneys general in several states have issued warnings about cannabis edibles that look like candy and snacks.
"These look-alike cannabis products are unregulated, unsafe and illegal," Connecticut Attorney General William Tong said in a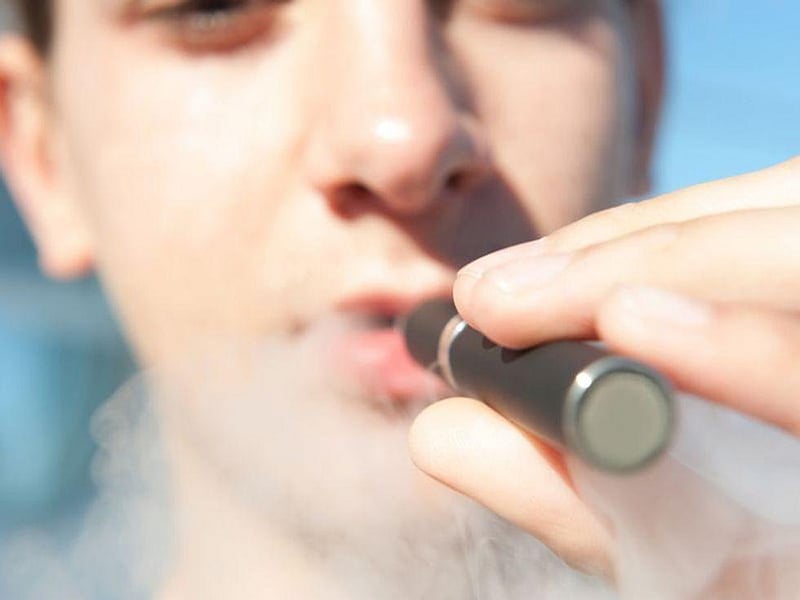 Dennis Thompson HealthDay Reporter
October 26, 2021
Teenagers have followed the vaping trend into marijuana use, with recent studies chronicling a boom in pot vaping among adolescents in the United States and Canada, researchers report.
The percentage of teens who've experimented with vaped pot has more than doubled in re...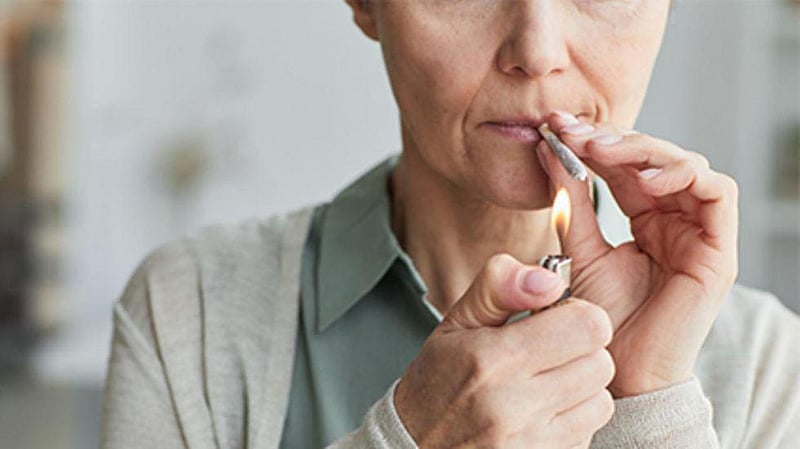 Amy Norton HealthDay Reporter
October 22, 2021
Researchers may be one step closer to developing the equivalent of a Breathalyzer for detecting marijuana use.
In an early study, scientists found that their rapid test was able to reliably detect THC in people's saliva in under 5 minutes. THC, short for tetrahydrocannab...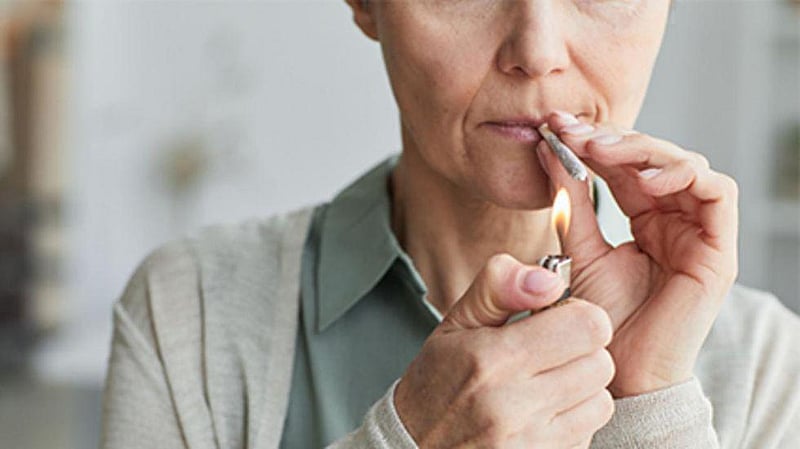 Denise Mann HealthDay Reporter
October 13, 2021
When Brooklyn-based mom and fashion designer Suzanne Weiner began treatment for breast cancer three years ago, her medical marijuana card was her best friend.
"Pot helped me tremendously with the anxiety and stress of my diagnosis," she said. "I was a mess." Weiner still...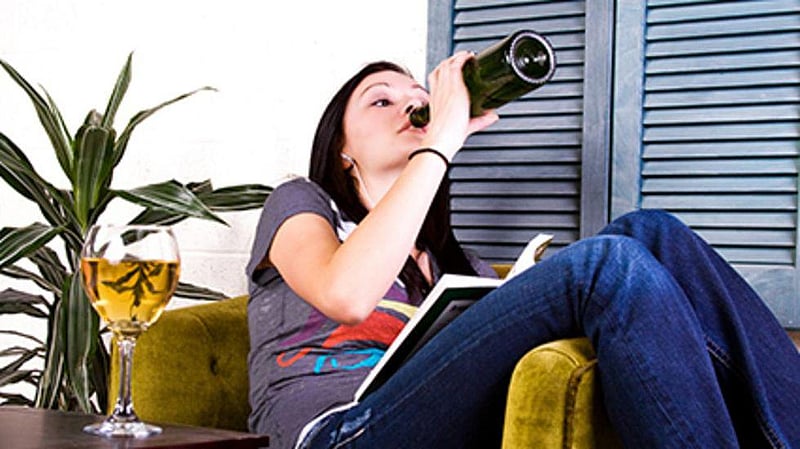 Cara Murez
October 8, 2021
Use of stimulants among college students was once thought to be a problem among high achievers seeking energy and focus to study.
Not so, according to new research that links misuse of these so-called "study drugs" to binge drinking and marijuana use. The stereotype of s...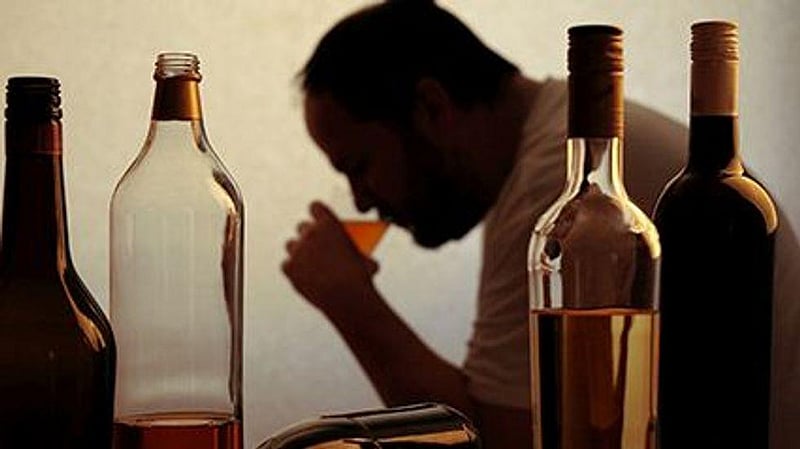 Robert Preidt
October 6, 2021
Drug and alcohol abuse increase the risk of breakthrough COVID-19 infection as well as severe illness and death among fully vaccinated people, a new study shows.
"First and foremost, vaccination is highly effective for people with substance use disorders, and the overall...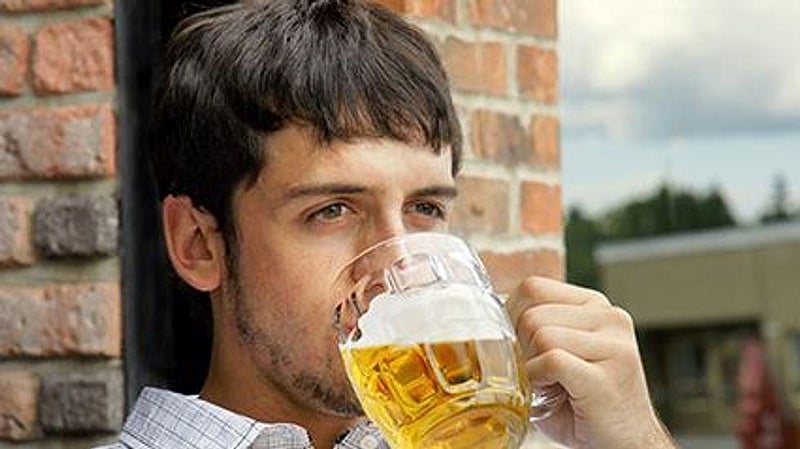 Steven Reinberg
September 30, 2021
For those who smoke or drink, it's only a small step to marijuana, researchers report.
"Legal consumption of alcohol and tobacco may directly increase the level of illicit drug use. However, the relationships are complex," said researcher Dr. Zoe Reed. She is a senior re...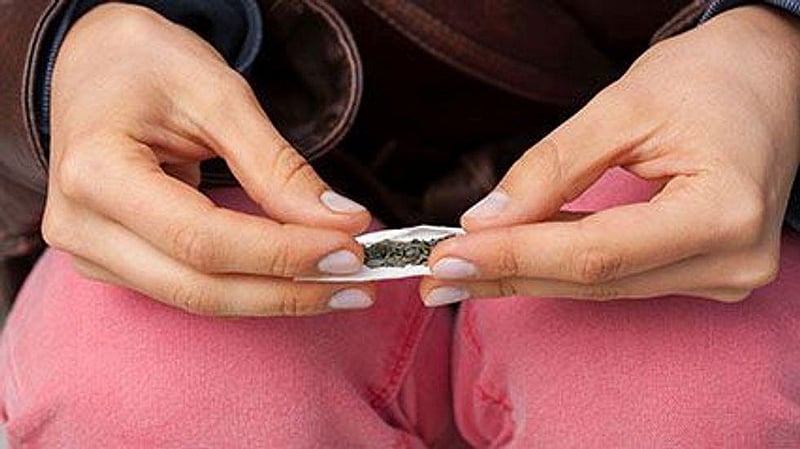 Cara Murez
September 29, 2021
Marijuana use by mothers-to-be may have increased by as much as one-quarter during the pandemic, a new study suggests.
Researchers found a substantial increase in the number of women in Northern California using pot early in their pregnancies after the pandemic emerged c...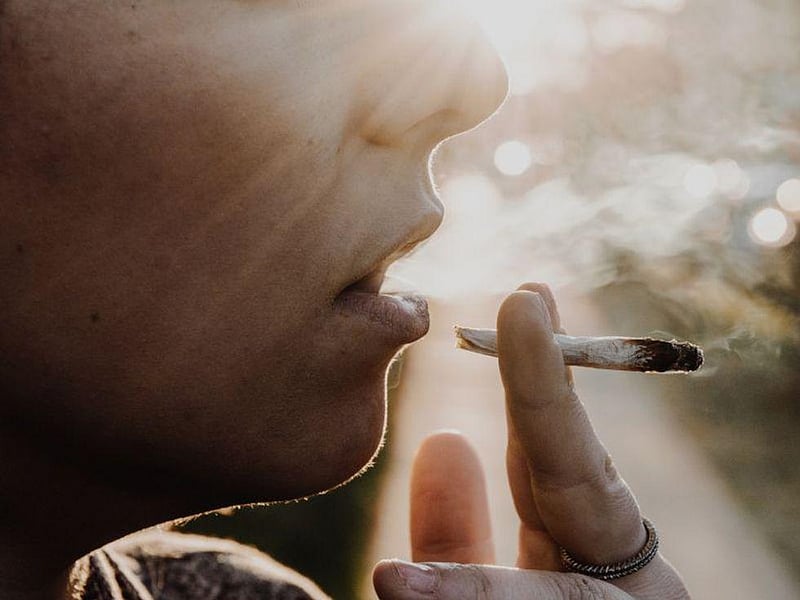 Steven Reinberg HealthDay Reporter
September 28, 2021
More U.S. teens use e-cigarettes, traditional cigarettes and marijuana together, posing greater risks to their health and behavior than if they used only one substance, a new study finds.
Called "triple users," this group score high on a profile of psychosocial risk, whi...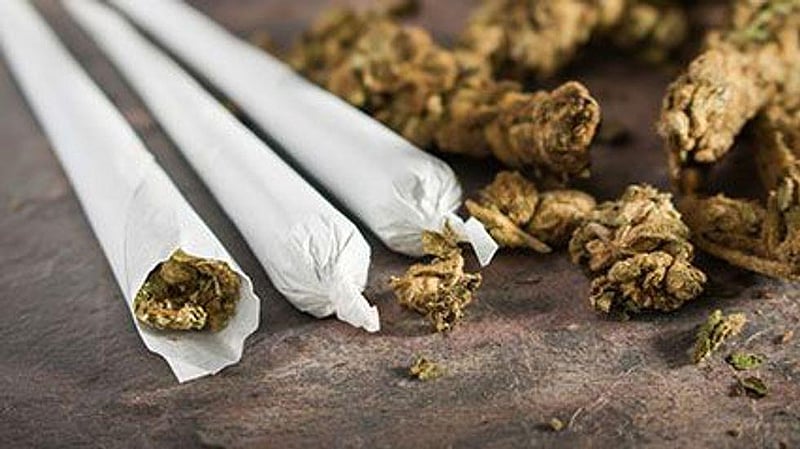 Dennis Thompson HealthDay Reporter
September 22, 2021
Sleeplessness. Night sweats. Anxiety. Irritability. Aches and pains.
Would smoking a little pot help women deal with these common symptoms of menopause?
A good number of middle-aged women apparently think so, because they've been turning to marijuana to help handle...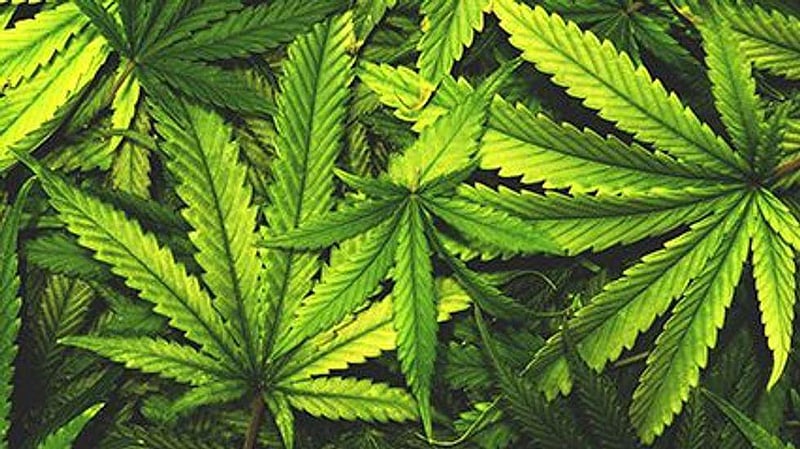 Marijuana has been linked to a doubling in the risk of a heart attack in younger adults, no matter how they use it, a new study reports.
Eighteen- to 44-year-olds who used pot were twice as likely to have a heart attack compared with non-users, whether they smoked, vaped...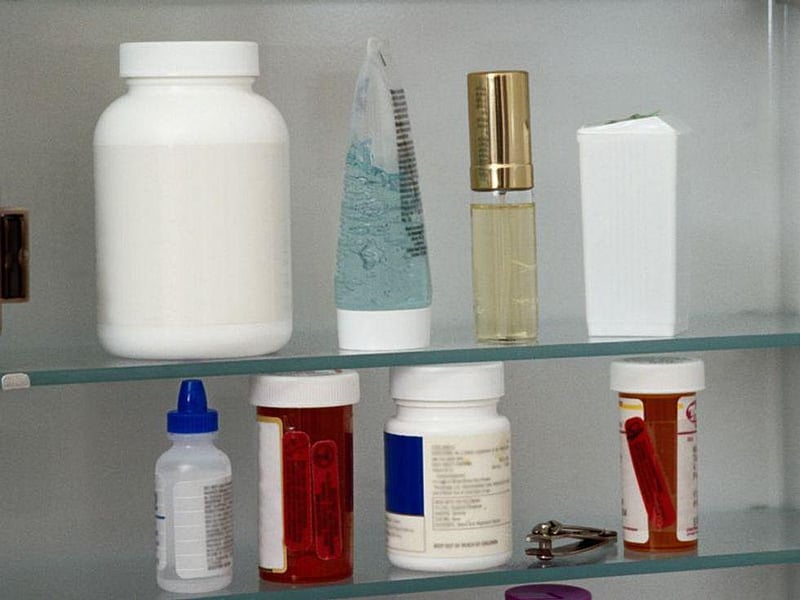 As the COVID-19 pandemic grinds on and stress on families mounts, more kids are falling victim to accidental poisoning.
Experts attribute the surge to disrupted sleep patterns, work schedules and parenting routines.
"I think what's happening is, parents are challen...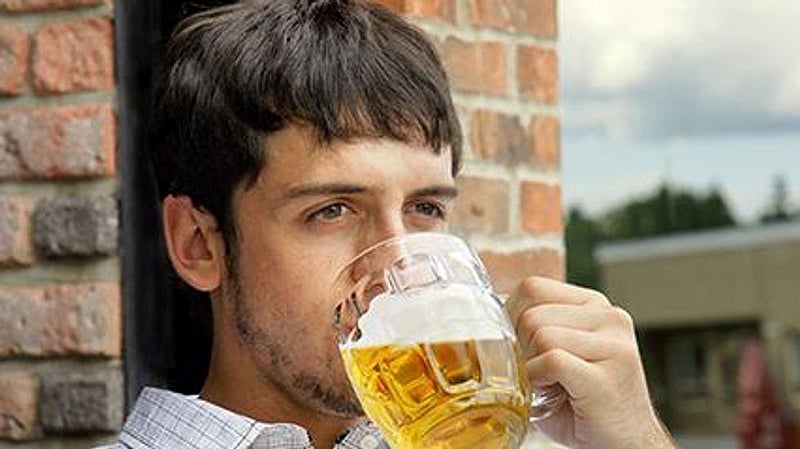 Denise Mann HealthDay Reporter
August 30, 2021
Fully half of all young adults with attention deficit hyperactivity disorder (ADHD) may also battle alcohol or drug abuse.
And folks with ADHD who have a history of depression or anxiety are particularly vulnerable to substance abuse problems, a new study showed.
...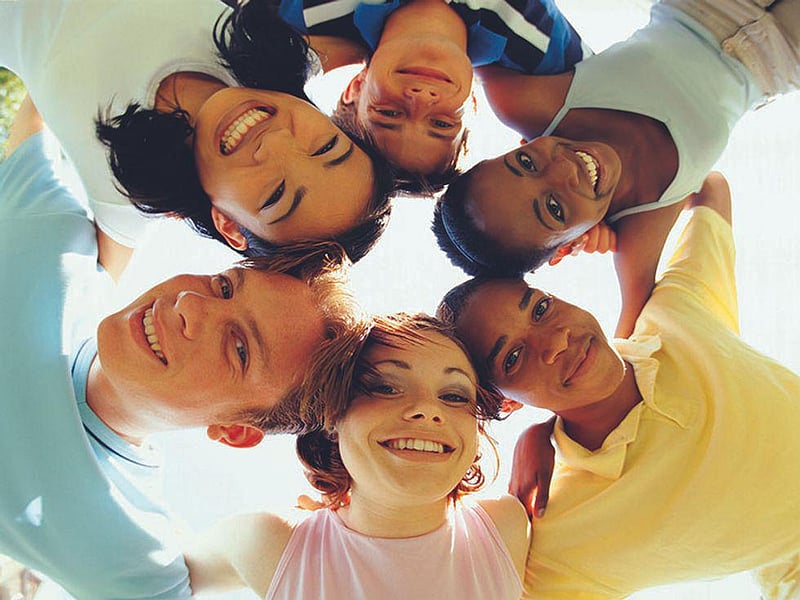 Cara Murez
August 24, 2021
The coronavirus pandemic has posed significant challenges for many, but it did not appear to drive U.S. preteens and young teens to drugs.
Repeated surveys of more than 7,800 10- to 14-year-olds between September 2019 and August 2020 found the overall rate of drug use r...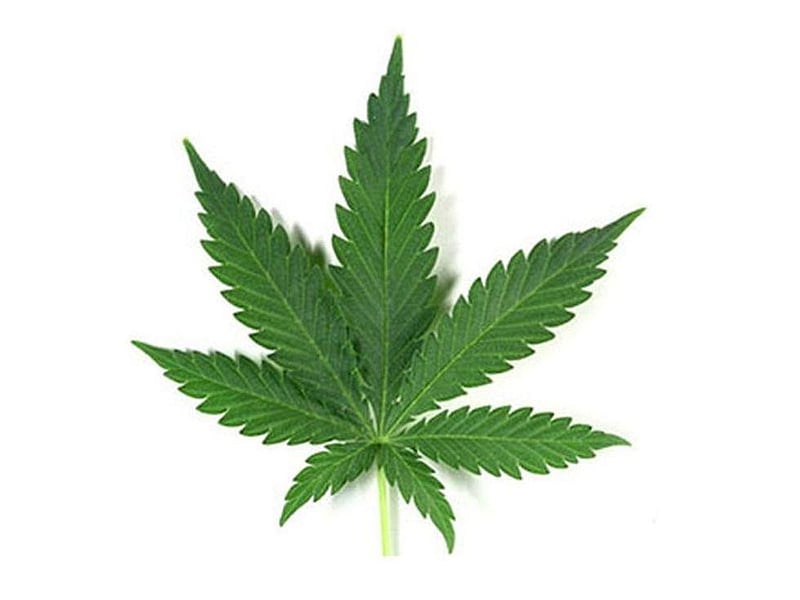 Robert Preidt
August 13, 2021
As legal use of marijuana expands, experts say U.S. cancer patients are still far less likely to use it than the general population.
That's the key finding from a new study based on data on smoking habits -- both tobacco and pot -- collected from nearly 20,000 people bet...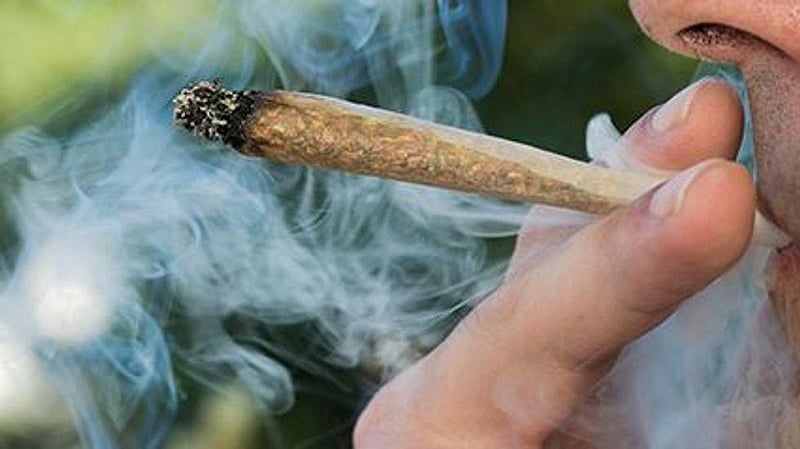 Steven Reinberg HealthDay Reporter
August 2, 2021
Kids who are around people who use marijuana may be at risk for more colds and respiratory infections due to secondhand smoke, according to a new study.
In a survey of 1,500 parents and caregivers, those who regularly smoked or vaped marijuana reported more respiratory v...
Robert Preidt and Ernie Mundell
July 27, 2021
There's been a sharp rise in schizophrenia cases linked with marijuana use since the mid-1990s, a new Danish study finds.

Prior research has suggested that marijuana -- particularly very heavy use -- is associated with an increased risk of schizophrenia. Although s...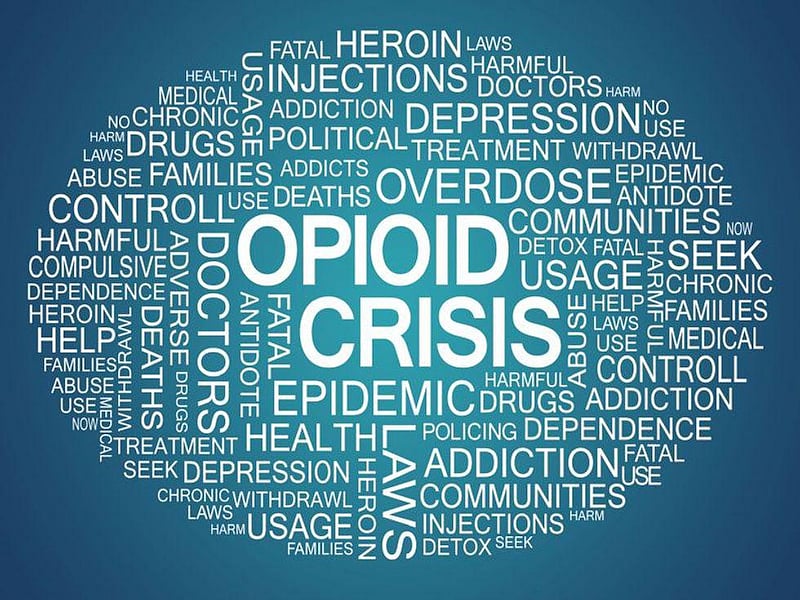 Robert Preidt and Ernie Mundell and Robin Foster
July 22, 2021
A proposed $26 billion settlement on opioid-related lawsuits has been reached with four large drug companies, a group of state attorneys general announced Wednesday.
If enough states sign on to the deal with the country's three major drug distributors -- Cardinal Health,...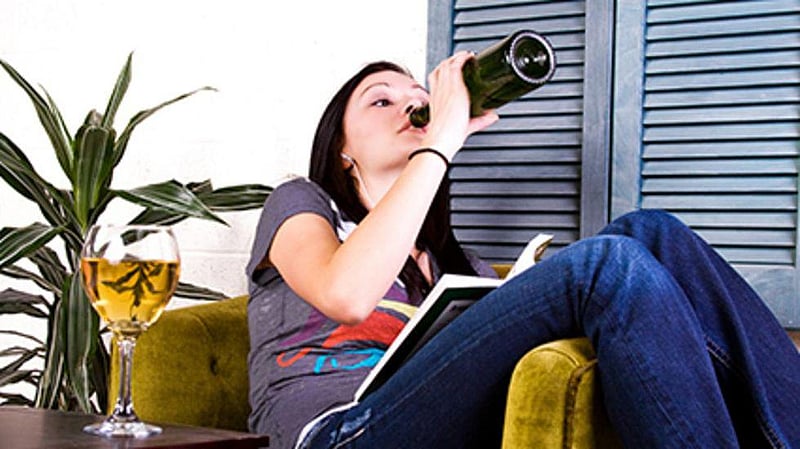 U.S. high school seniors say marijuana was significantly harder to come by during the pandemic -- yet their use of the drug continued at rates similar to those before school closures began, a new study finds.
Their binge-drinking also continued at similar rates, accordin...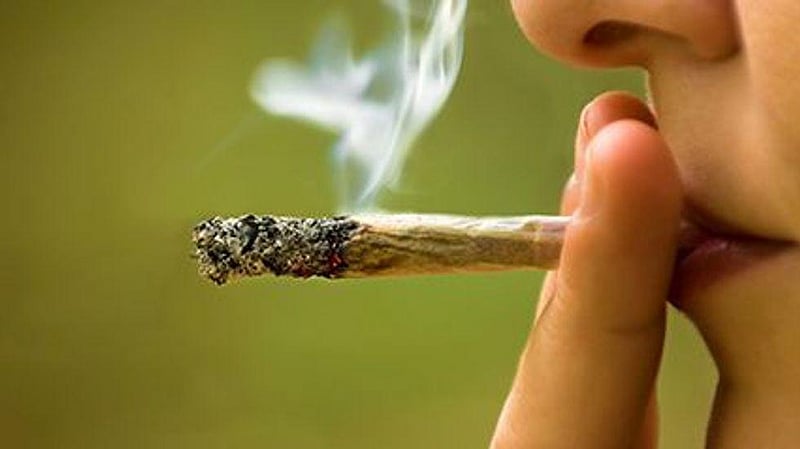 Dennis Thompson HealthDay Reporter
June 22, 2021
Young adults who use marijuana appear to have an increased risk of suicidal thoughts and attempted suicide, according to a new study from the U.S. National Institute on Drug Abuse (NIDA).
In fact, the risk that someone between 18 and 34 will think about, plan for or atte...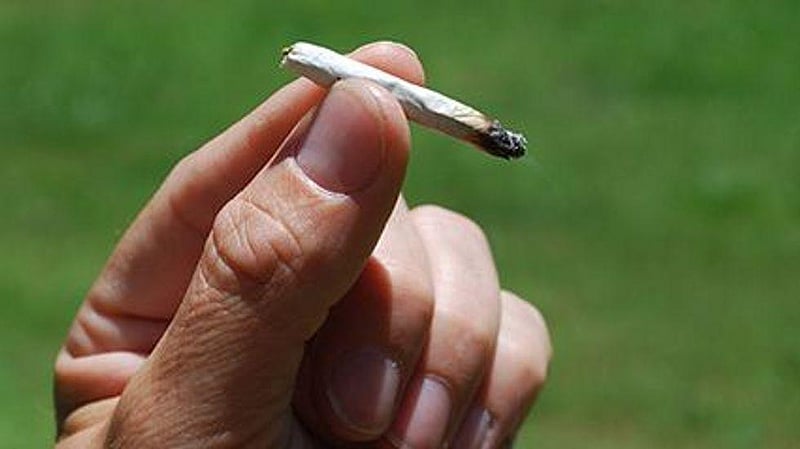 Dennis Thompson HealthDay Reporter
June 17, 2021
Smoking pot appears to affect teens' brain development, altering it in ways that could diminish their reasoning, decision-making and memory skills as they age, a new study reports.
Brain scans of about 800 teenagers found that those who started smoking pot tended to have...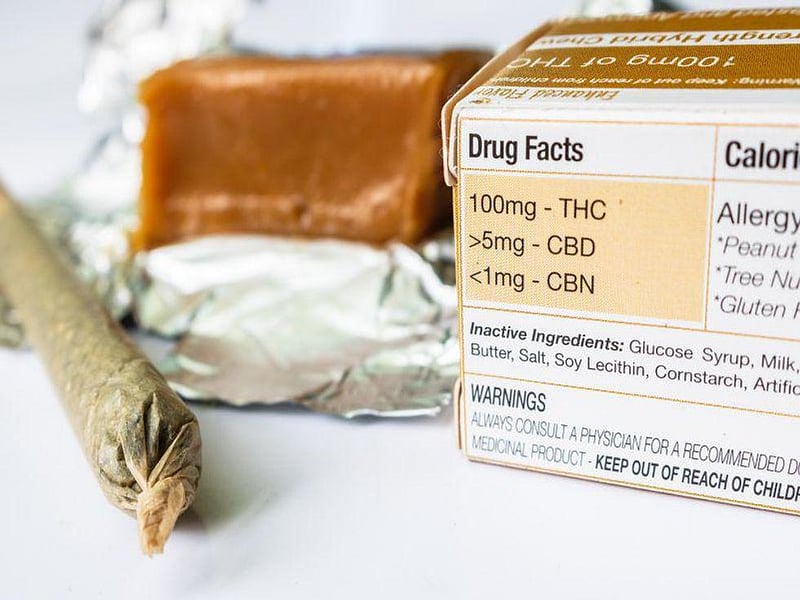 Dennis Thompson HealthDay Reporter
May 25, 2021
Newfangled marijuana products -- edibles, concentrates, vapes -- are driving an overall increase in pot-related calls to U.S. poison control centers, a new study shows.
There were more than 11,100 calls related to marijuana use in 2019, up from about 8,200 in 2017, resea...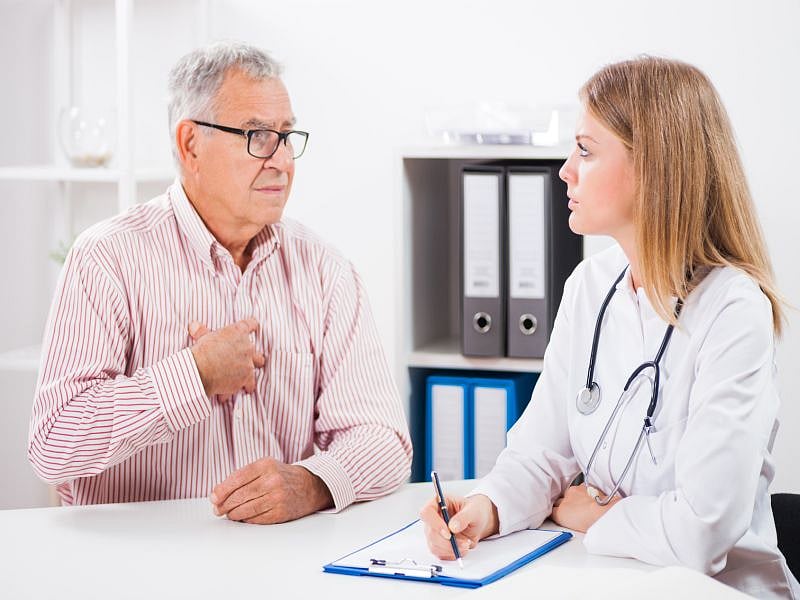 Denise Mann HealthDay Reporter
May 3, 2021
Aging potheads are now past 50 and still puffing away, but new research shows that many don't disclose this to their doctors.
Folks who use marijuana for medical reasons are more likely to tell their doctors about it than recreational users. Still, just a fraction of med...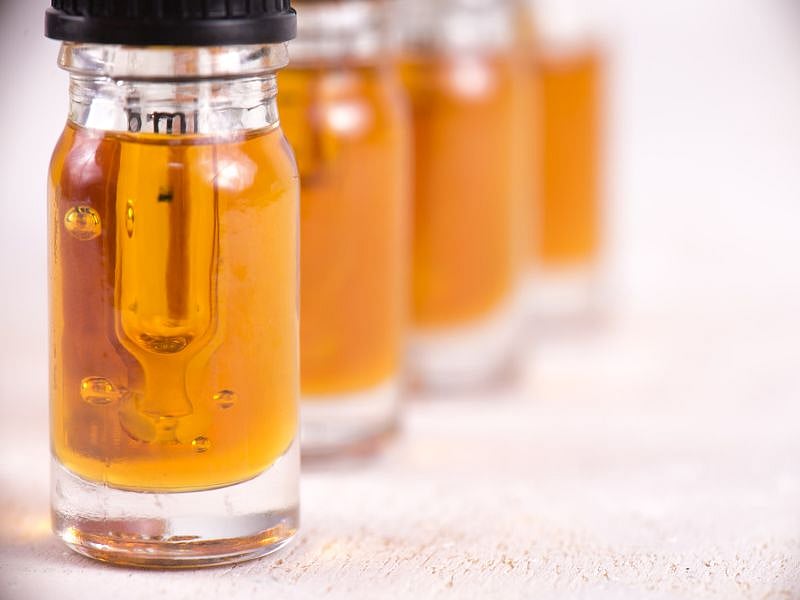 Denise Mann HealthDay Reporter
April 29, 2021
CBD is all the rage, and millions of people are turning to it for a host of reasons, including pain relief.
But despite CBD's popularity and widespread use, new research finds it's actual benefits are less clear.
The bottom line? CBD -- and your expectations about ...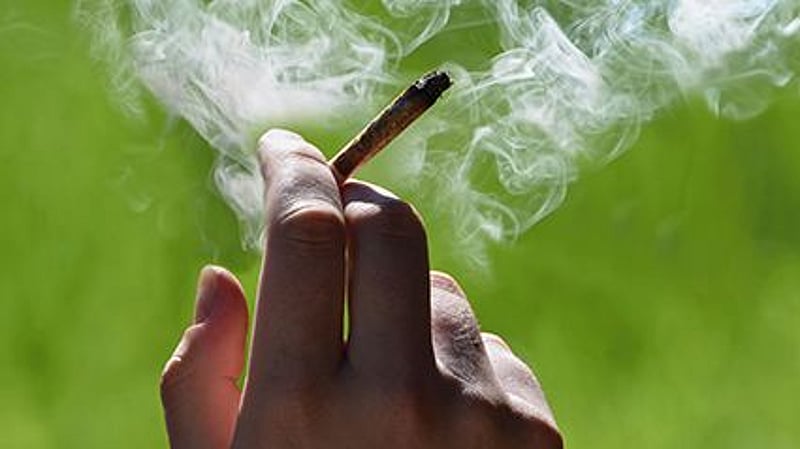 Amy Norton HealthDay Reporter
April 26, 2021
Women who use marijuana heavily during pregnancy are more likely to give birth prematurely or have an underweight newborn, a new study suggests.
Researchers found that babies born to moms with problem marijuana use -- what doctors call cannabis use disorder -- faced some...
Show All Health News Results