Patient Resources
Search Results
Results for search "
Insurance: Medicare

".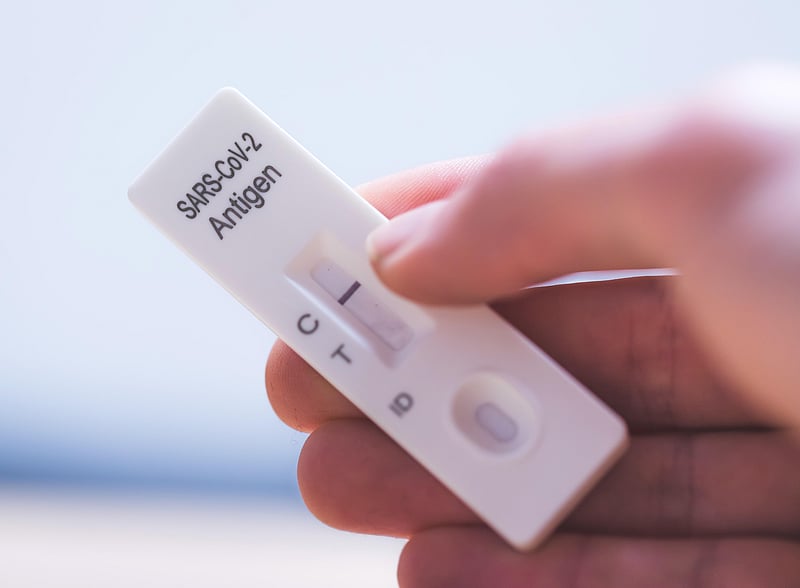 Robert Preidt and Robin Foster
February 4, 2022
Medicare will soon provide up to eight free COVID rapid tests a month to seniors enrolled in the government health insurance program, the Biden administration announced Thursday.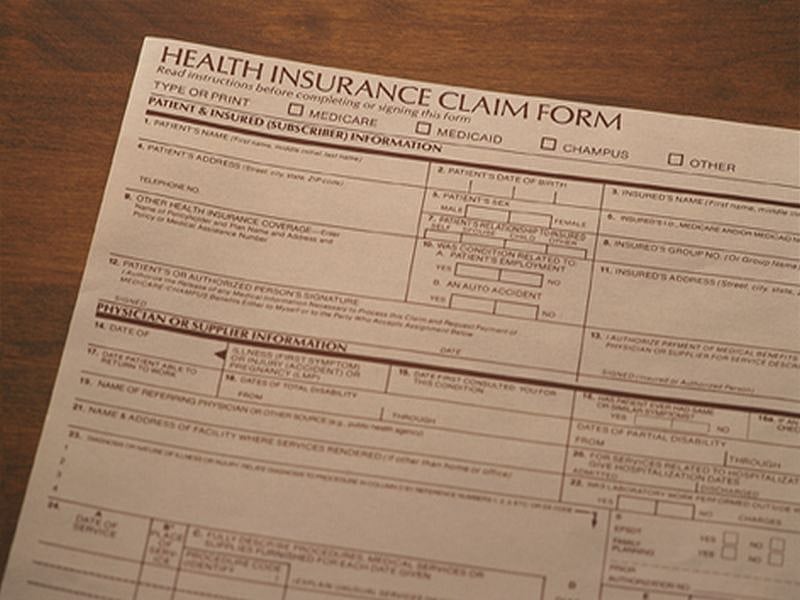 Robert Preidt and Robin Foster
January 31, 2022
California lawmakers must vote by Monday on whether to keep a bill to create a universal health care system moving forward.
Monday, Jan. 31, is the last chance for Califor...
Dennis Thompson
January 21, 2022
Your heart is in an incredibly vulnerable state if you've suffered a heart attack or are fighting heart failure, and cardiac rehabilitation could be an important part of your recovery.
Unfortunately, not enough older folks appear to be taking advantage of this life-savin...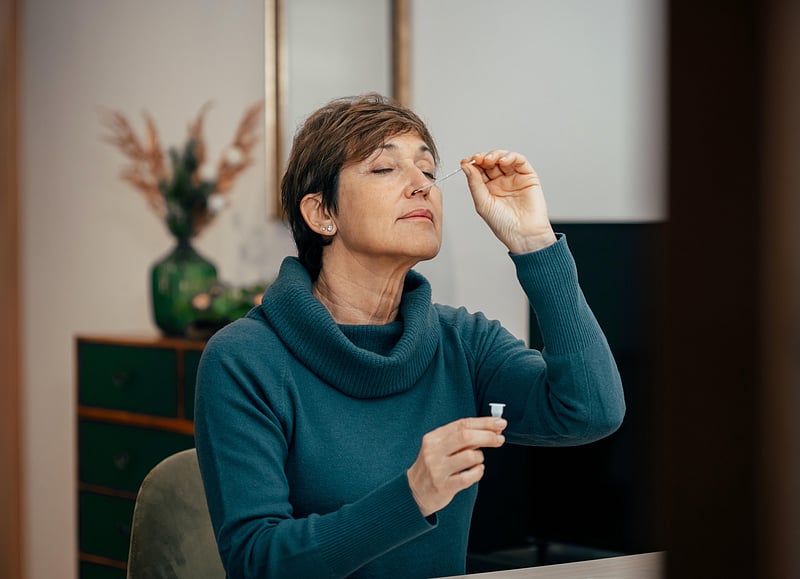 Dennis Thompson
January 18, 2022
Home COVID tests are now available at no cost to most Americans, as part of the Biden administration's effort to increase testing around the United States.
Robert Preidt
January 17, 2022
U.S. insurers are paying millions of dollars a year to cover the cost of ivermectin for COVID-19 patients despite a lack of proof the anti-parasitic drug is effective against the virus, a new study finds.
Both the U.S. Food and Drug Administration and the World Health Or...
Ernie Mundell and Dennis Thompson HealthDay Reporters
January 11, 2022
It's a move that could severely limit the number of people taking the controversial new Alzheimer's drug Aduhelm: Medicare on Tuesday proposed to only cover the cost of the pricey medication for people enrolled in approved clinical trials.
A final decision on coverage ...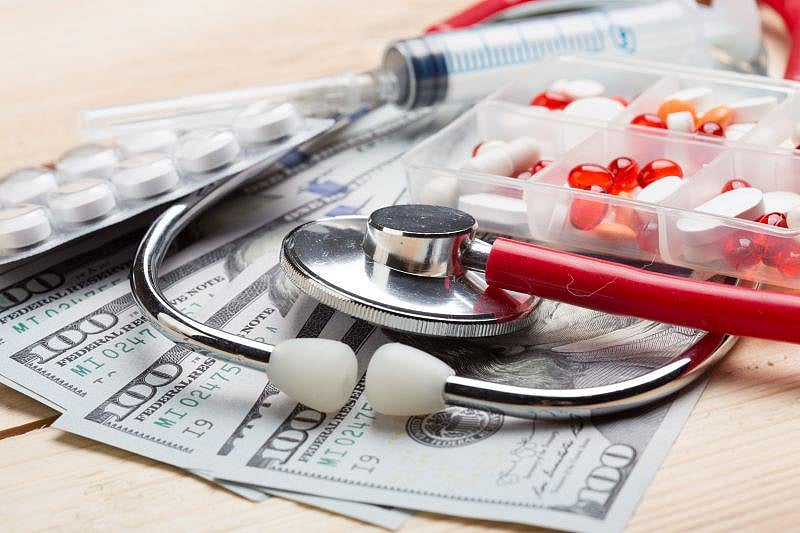 Robin Foster and Robert Preidt
January 10, 2022
Medicare has been told to reassess a significant premium increase it had announced that largely stemmed from the expensive new Alzheimer's drug
Dennis Thompson HealthDay Reporter
January 7, 2022
Following a months-long and unprecedented review, Medicare officials expect to announce within the next couple of weeks whether the program will cover the controversial Alzheimer's drug Aduhelm. The drug's benefits are in question and its annual price tag tops $28,000.
T...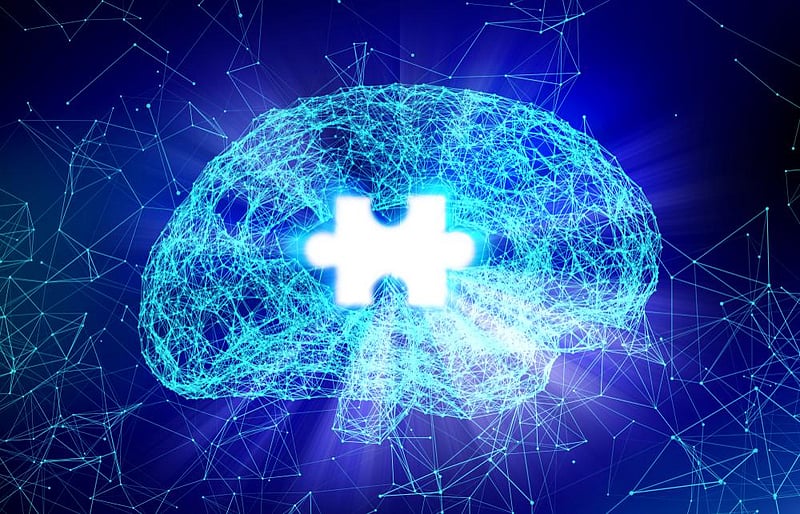 Robert Preidt and Robin Foster
December 20, 2021
The maker of the pricey new Alzheimer's drug Aduhelm (aducanumab) said Monday it will slash the cost of its medication in half, effective Jan. 1, 2022.
The move follows widespread criticism of the drug's original $56,000-a-year price tag.
The reduction in the whole...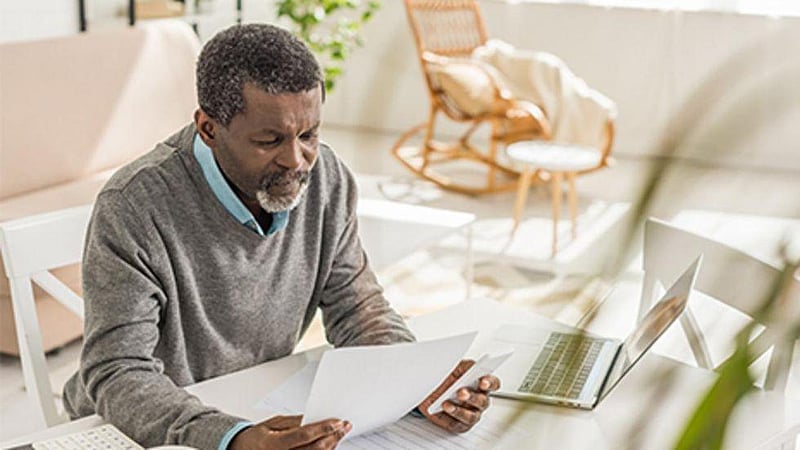 Dennis Thompson HealthDay Reporter
December 15, 2021
"Medicare For All" gets tossed around a lot by advocates of universal health coverage, but a new study finds that today's Medicare is far from free for seniors and people with disabilities.
Instead, a large number of beneficiaries are sliding into medical debt and delayi...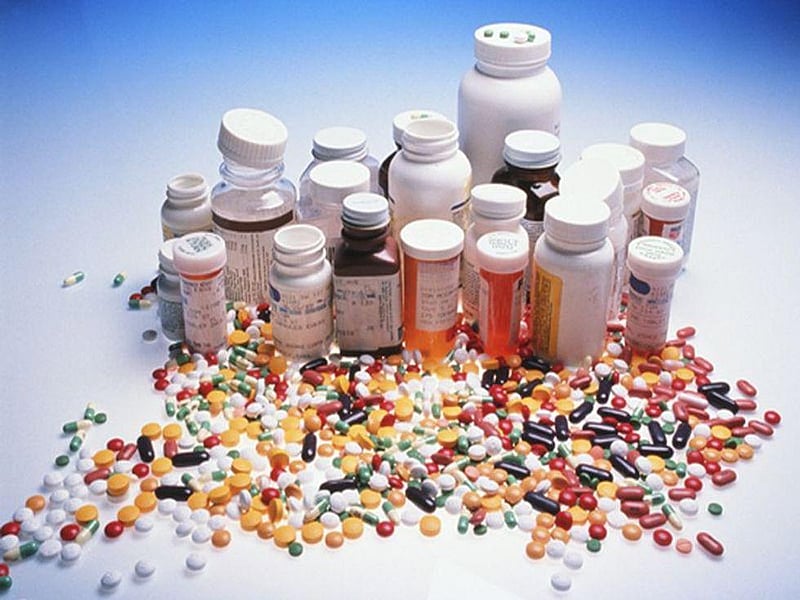 Robin Foster
December 7, 2021
President Joe Biden promised cheaper prescription drugs for all Americans on Monday as his social agenda legislation winds its way through Congress.
Biden tried to shift Americans' focus to pocketbook provisions overlooked in his $2 trillion legislation, which deals with...
Robert Preidt
December 3, 2021
Nearly 13 million U.S. adults a year skip or delay filling needed prescriptions due to high price tags, new research shows.
This figure includes more than 2.3 million Medicare beneficiaries and 3.8 million privately insured working-age adults who didn't get needed medica...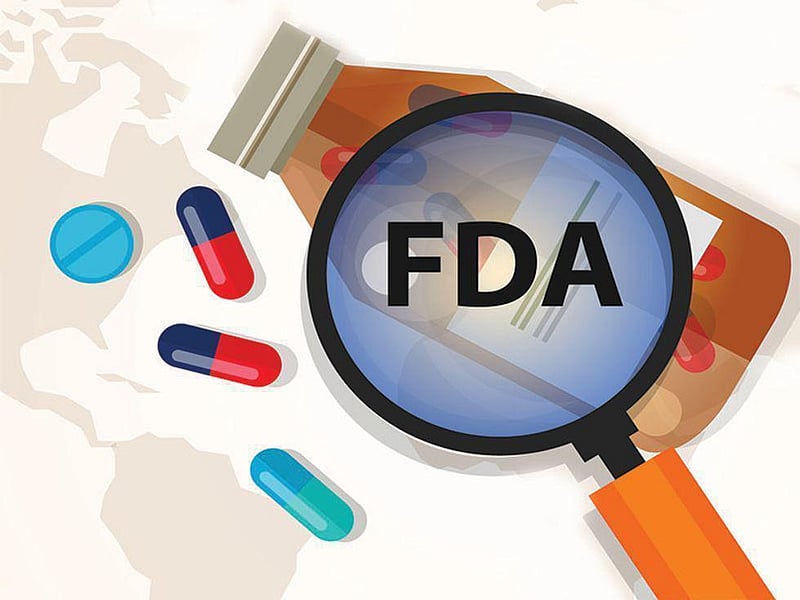 Robert Preidt and Robin Foster
November 15, 2021
A new and expensive Alzheimer's drug called Aduhelm is responsible for about half of the $21.60 increase in monthly premiums for Medicare's Part B outpatient program in 2022, Medicare officials report.
The new premium will be $170.10 a month, and the $21.60 boost is the ...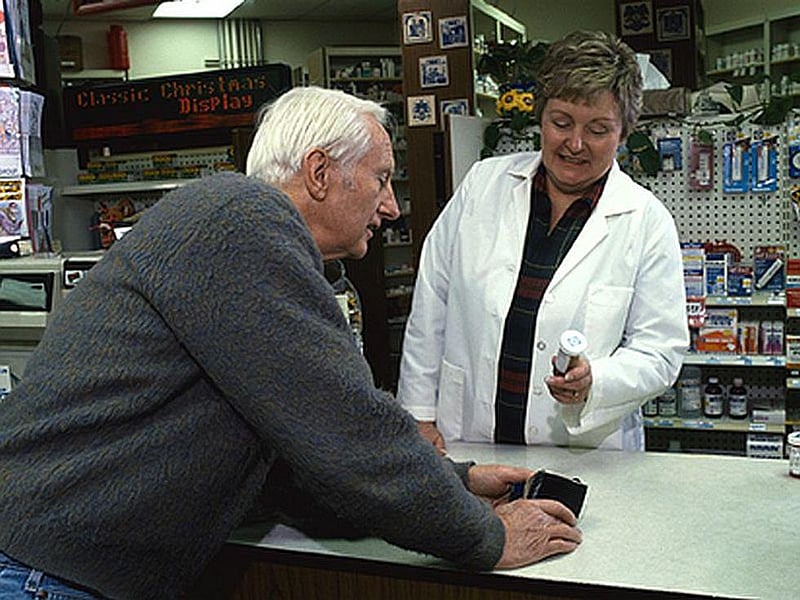 Robert Preidt and Robin Foster
November 3, 2021
A measure designed to lower prescription drug costs for seniors has been added to President Joe Biden's social safety net and climate change bill that Democratic leaders hope to bring to a House vote this week.
For the first time, the measure would enable the federal gov...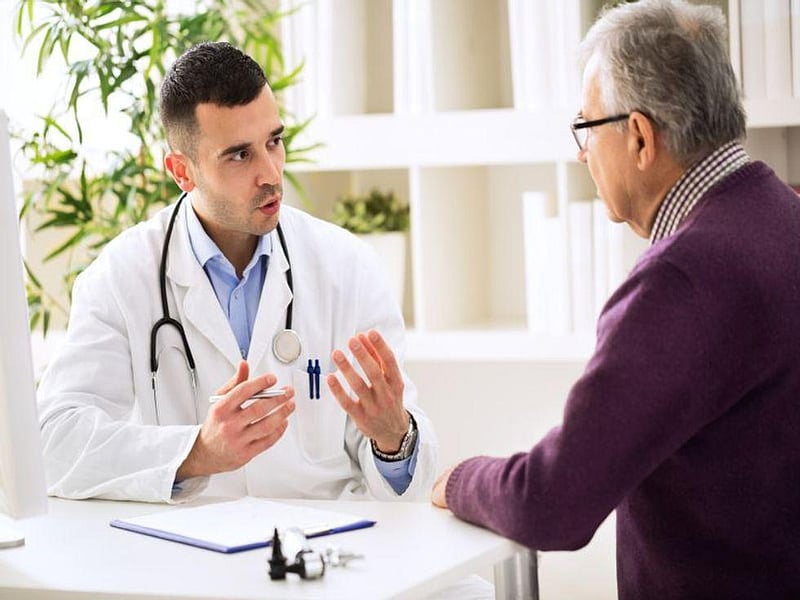 Amy Norton HealthDay Reporter
November 2, 2021
Nearly one-third of older U.S. adults visit at least five different doctors each year -- reflecting the growing role of specialists in Americans' health care, a new study finds.
Over the past 20 years, Americans on Medicare have been increasingly seeing specialists, rese...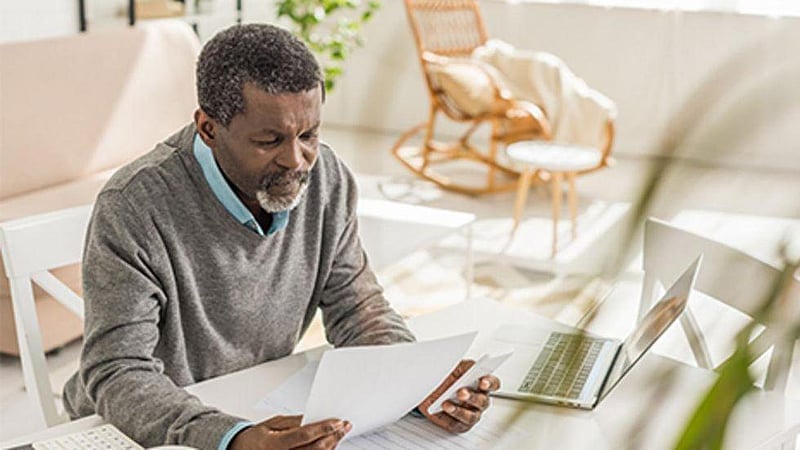 American cancer patients spent more than $21 billion on their care in 2019, a new report shows.
That $21.09 billion included out-of-pocket costs of $16.22 billion and patient time costs of $4.87 billion. Patient time costs are the value of the time patients spend traveli...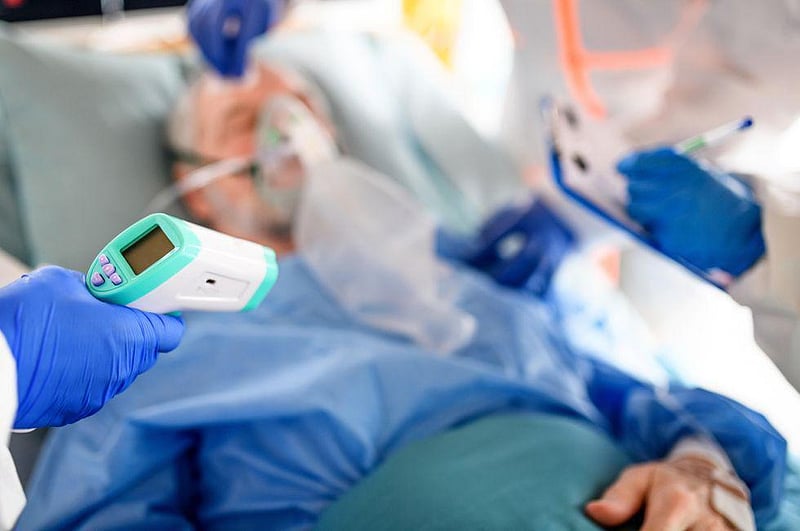 Robert Preidt
October 18, 2021
Americans hospitalized with COVID-19 could now face thousands of dollars in out-of-pocket medical costs, according to a new report.
In 2020, most health insurance companies waived co-pays, deductibles and other cost-sharing for hospitalized COVID-19 patients, but many st...
Dennis Thompson HealthDay Reporter
October 1, 2021
The COVID-19 pandemic has shaken up the U.S. opioid crisis in ways bad and good, increasing the risk of use and overdose but also spurring innovative approaches to treatment.
The pandemic has definitely been linked to an increase in opioid use and overdose deaths, Tufts ...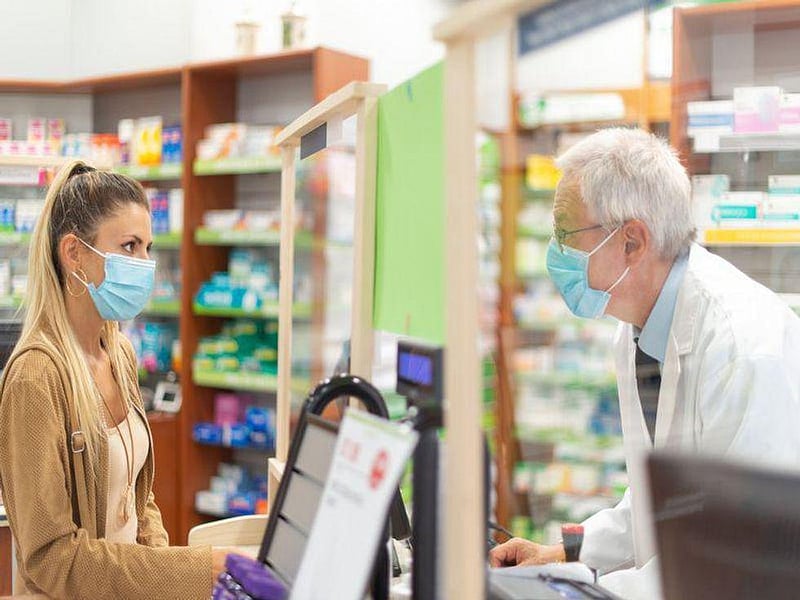 Steven Reinberg
September 22, 2021
As many as 18 million Americans can't afford their prescribed medications, a new nationwide poll finds.
That's 7% of the adult population in the United States. But when it comes to households making less than $24,000 per year, the percentage jumps to 19%, the West Health...
Cara Murez
September 16, 2021
The cost of providing hospital care for unvaccinated Americans has reached $5.7 billion in just three months, CBS News reported.
Between June and August, about 287,000 people who were not vaccinated were hospitalized for COVID-19 in the United States, according ...
Steven Reinberg
September 15, 2021
When Americans are eligible for Medicare at age 65, they see a significant drop in their out-of-pocket medical costs.
Lowering the eligibility age would save even more, especially for people with the highest out-of-pocket costs, according to a
Steven Reinberg
September 14, 2021
U.S. approval of the Alzheimer's drug Aduhelm is already mired in controversy. Now a new study finds that most Alzheimer's patients could not have taken part in clinical trials that led to the green light.
In June, the U.S. Food and Drug Administration gave accelerated a...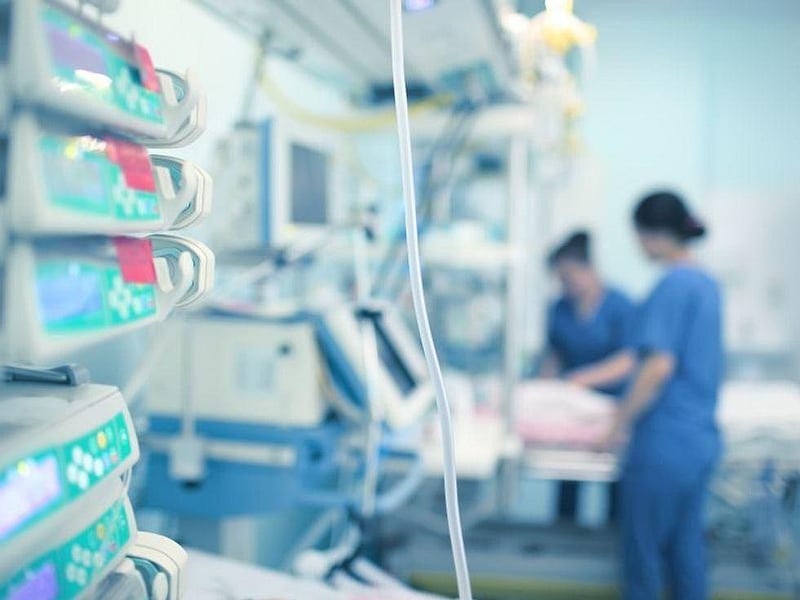 Cara Murez
September 10, 2021
While the cost of administering COVID-19 vaccines is nominal -- and free to consumers in the United States -- the cost of paying for hospitalizations for people who've contracted the virus is dramatically higher.
The average financial cost of hospitalization for a COVID-...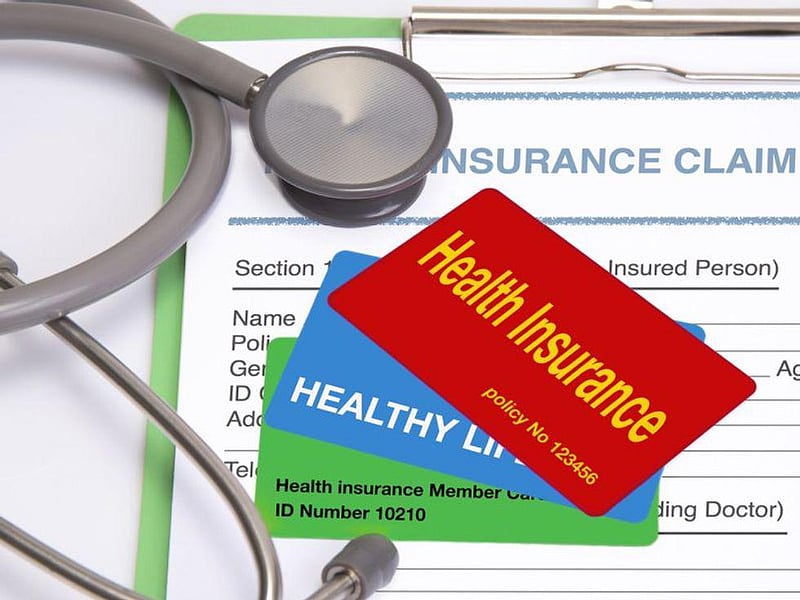 Cara Murez
August 23, 2021
While the COVID-19 pandemic has had a big impact on the economy and jobs, it didn't result in fewer Americans having health insurance.
The number of 18- to 64-year-olds in the United States without health insurance held steady at 11% between March 2019 and April 2021, ac...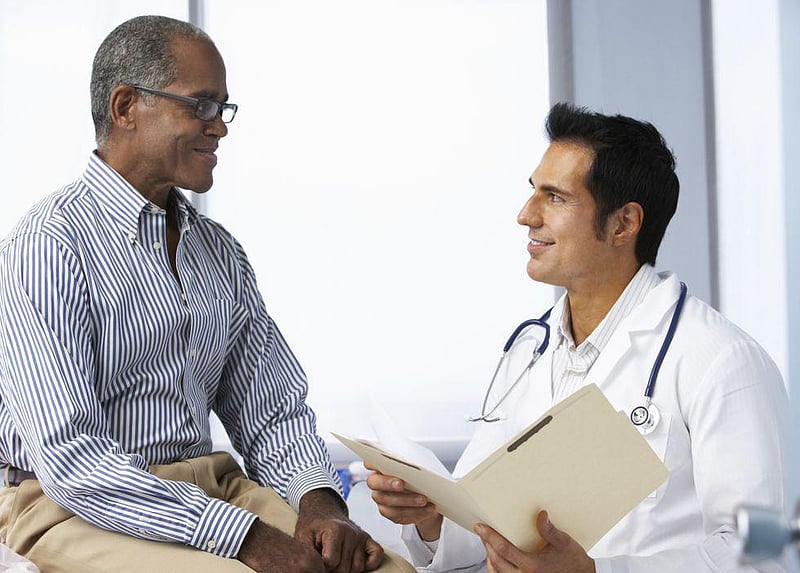 Robert Preidt
July 29, 2021
Could reducing racial disparities in health care be as simple as lowering the age at which Americans qualify for Medicare?
Yes, claims a new study that suggests lowering eligibility from age 65 to age 60 could go a long way toward addressing inequities in health insuranc...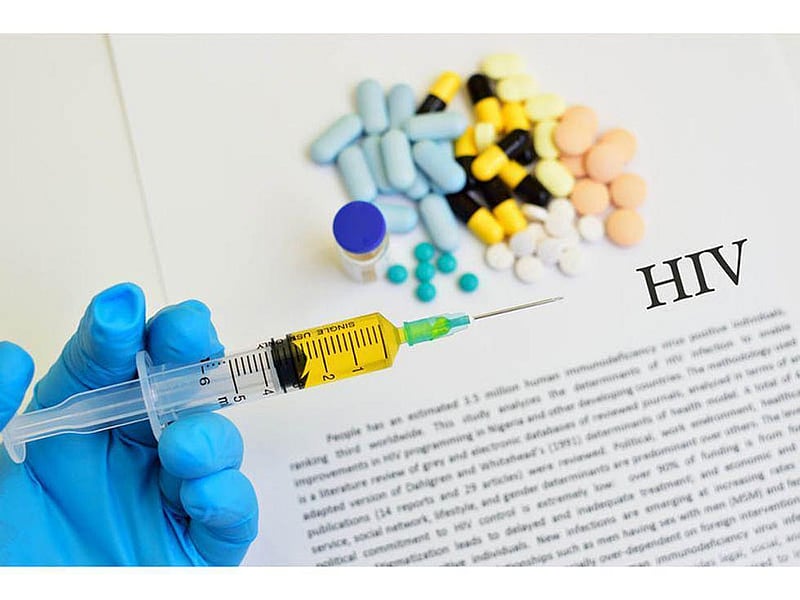 Robert Preidt and Robin Foster
July 21, 2021
Nearly all health insurers must cover the entire cost of HIV prevention treatments, the U.S. government says.

That includes the two approved pre-exposure prophylaxis (PrEP) drugs Truvada and Descovy, all clinic visits and lab tests, NBC News reported.
Steven Reinberg HealthDay Reporter
July 19, 2021
The coronavirus pandemic has left plenty of Americans saddled with medical bills they can't pay, a new survey reveals.
More than 50% of those who were infected with COVID-19 or who lost income due to the pandemic are now struggling with medical debt, according to resear...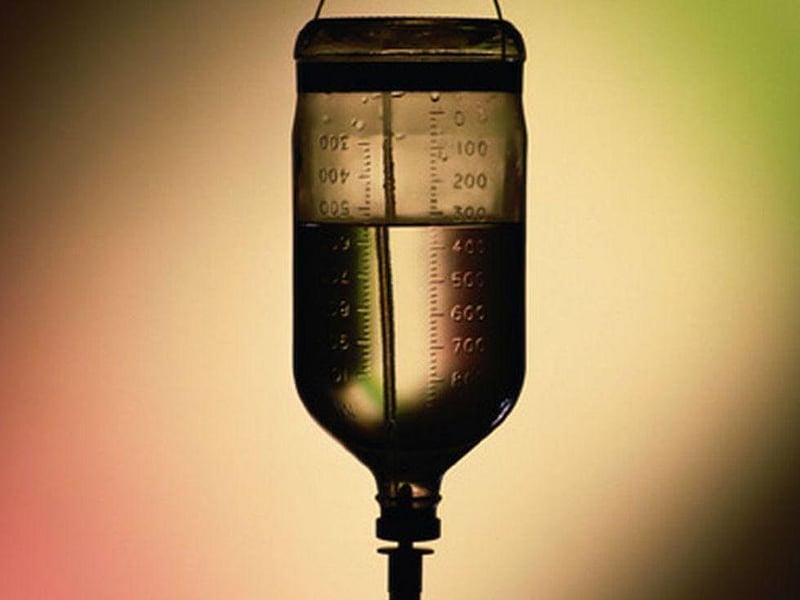 Robin Foster
July 13, 2021
TUESDAY, July 13, 2021 (Healthday News) -- Medicare launched a formal process on Monday that will determine whether the agency will cover Aduhelm, the newly approved Alzheimer's drug whose high price tag and unproven benefits have prompted widespread controversy.
Medicar...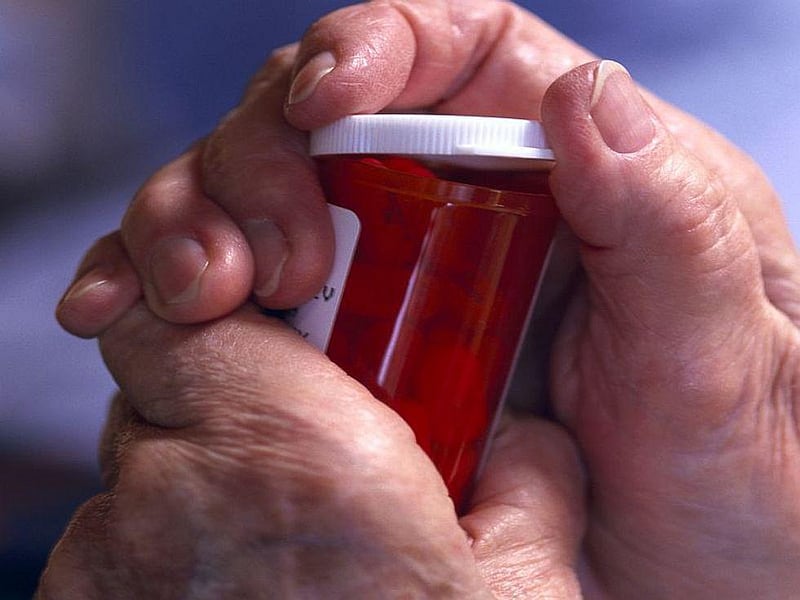 Robert Preidt
July 7, 2021
Can Costco beat Medicare Part D when it comes to prescription drug prices?
Apparently so, claims a new study that found that roughly half of generic medications were cheaper when purchased from the discount retailer than from the government program.
The researchers...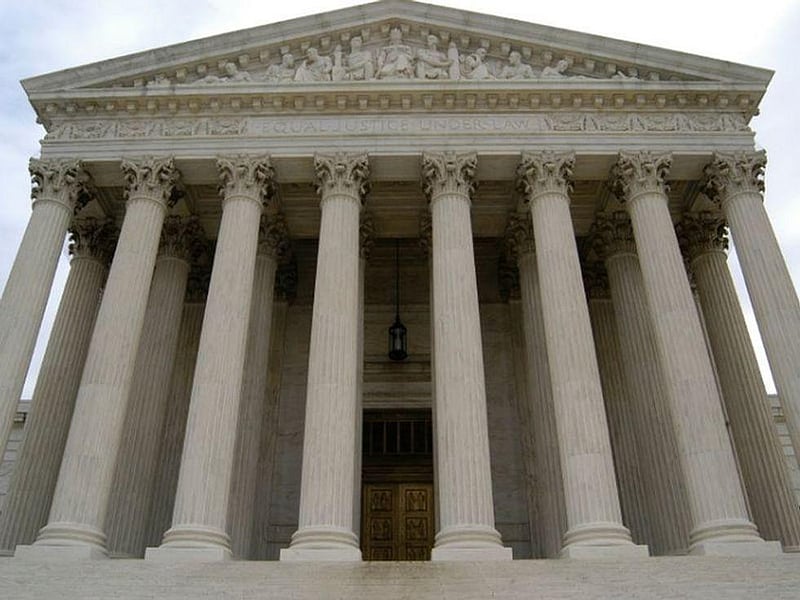 Ernie Mundell
June 17, 2021
The landmark Affordable Care Act, which has expanded health care coverage to tens of millions of Americans, has withstood a third challenge before the U.S. Supreme Court.
In a 7-2 decision, a majority of justices ruled on Thursday that plaintiffs involved in the case did...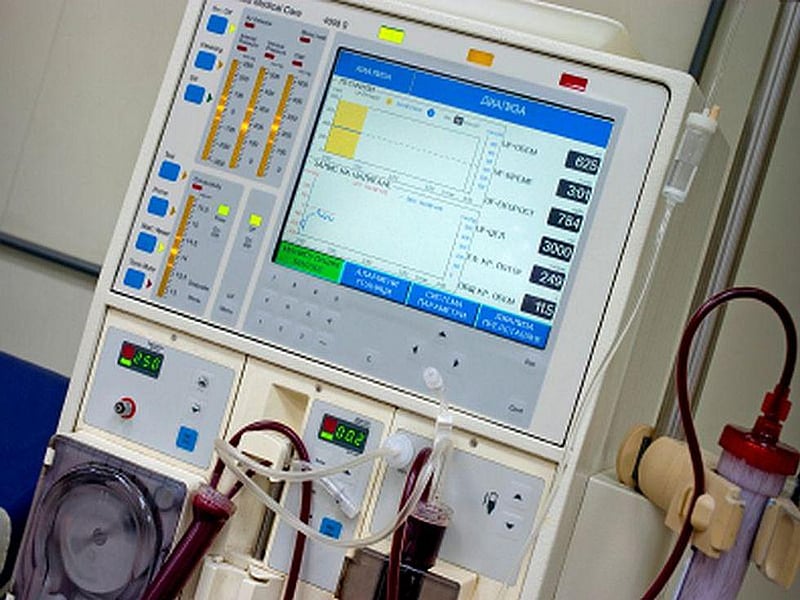 Dennis Thompson HealthDay Reporter
June 9, 2021
Dialysis centers hit with financial penalties for poor performance don't tend to improve afterward, calling into question a set of U.S. federal programs intended to improve health care nationwide, a new report says.
Dialysis centers face up to a 2% reduction in their ann...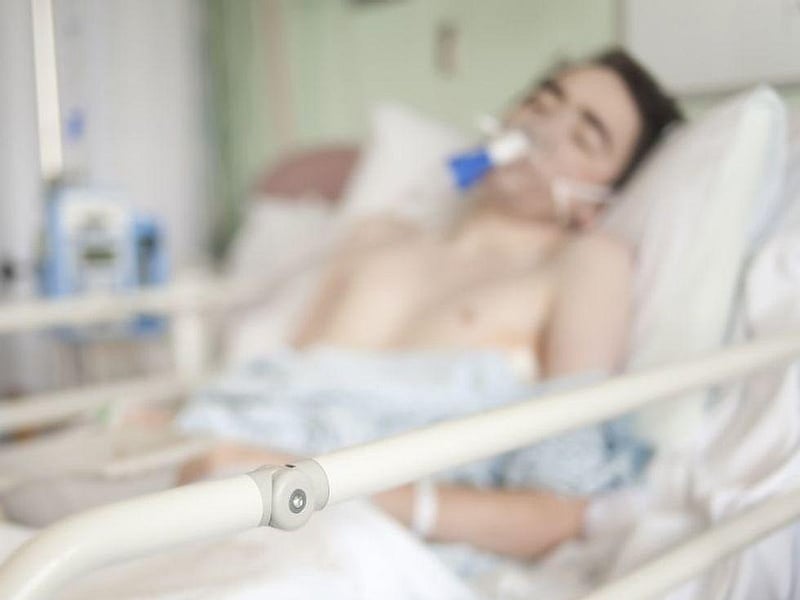 Dennis Thompson HealthDay Reporter
June 9, 2021
COVID-19 could be a much more expensive experience for folks who fall ill this year, thanks to the return of deductibles and copays, new research suggests.
Most folks who became gravely ill with COVID last year didn't face crushing medical bills because nearly all insura...