Patient Resources
Search Results
Results for search "
Weight: Misc.

".
Women who struggle with obesity over their lifetime face increased odds of developing endometrial cancer, researchers say.
People who successfully maintain weight loss sit less and step away from their computers more, researchers find
Health News Results -
150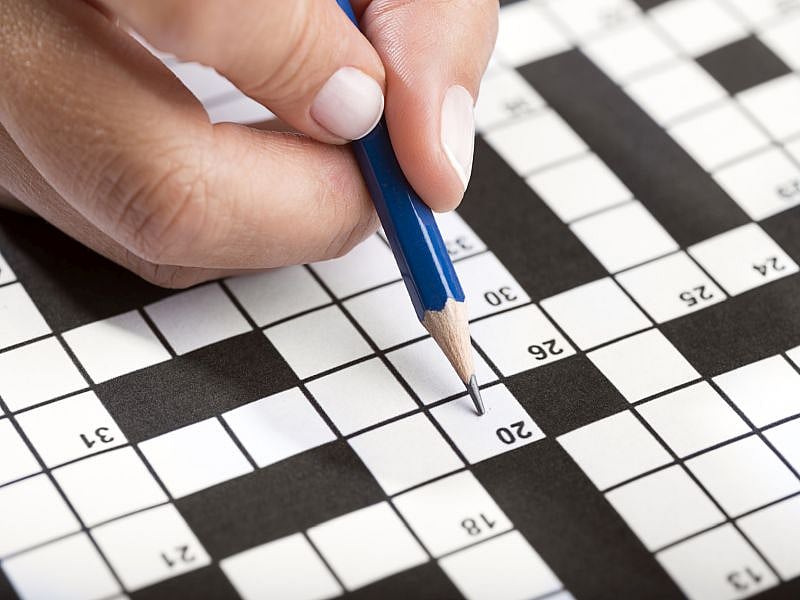 Alan Mozes HealthDay Reporter
February 1, 2022
Being overweight or obese has long been linked to poor heart health, but could it also impair your thinking?

New research out of Canada suggests it very well might.
Working with thousands of young, middle-aged and older adults,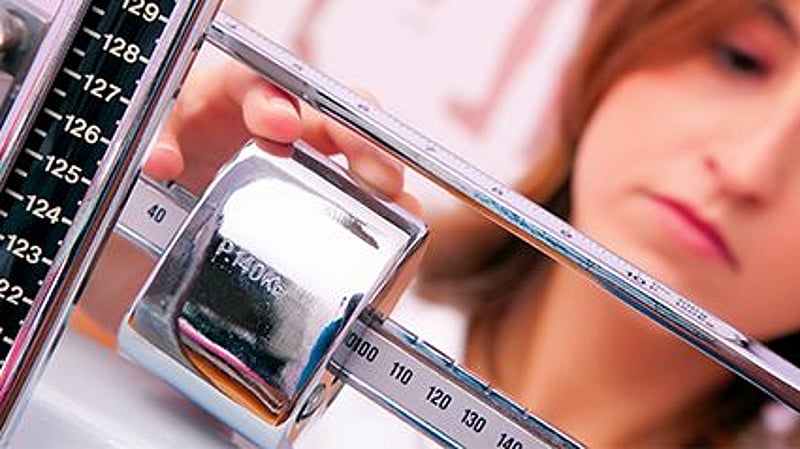 Cara Murez HealthDay Reporter
February 1, 2022
Colon cancer rates are increasing for younger Americans, along with rates of obesity. Could slimming down reduce young people's risk for malignancy?
A new study suggests that even a small amount of weight loss may cut your odds for benign growths in the colon known as ad...
Robert Preidt
January 24, 2022
Losing weight before beginning fertility treatment doesn't boost the odds that a woman who is obese will have a successful pregnancy, a new study shows.
Obesity has been linked wi...
Robert Preidt
January 19, 2022
Did you watch your waistline expand during lockdown? You're not alone.
Nearly half of U.S. adults piled on excess pounds during the first year of the pandemic, making a national obesity crisis even worse, a new study shows.
Cara Murez
January 12, 2022
Babies conceived through infertility treatment are more likely to be born early and small.
But there are reasons other than medically assisted reproduction to expla...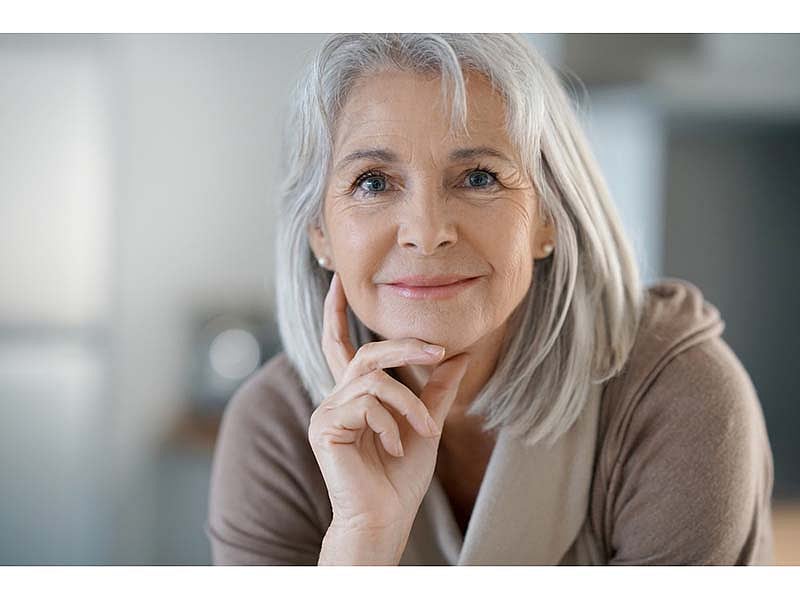 Cara Murez
January 11, 2022
Examining a woman's health in midlife can predict her health decades later, researchers say.
Four specific factors -- higher body mass index (BMI), smoking, arthritis and depressive symptoms -- at age 55 are associated with clinically important declines in physical healt...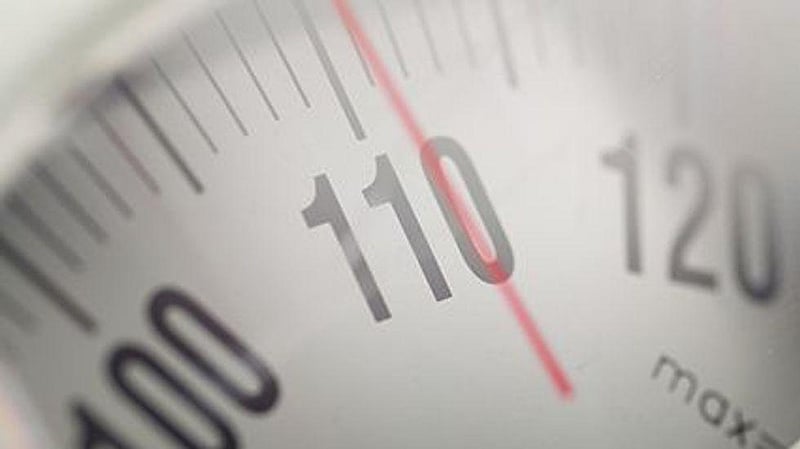 Denise Mann HealthDay Reporter
December 21, 2021
Intermittent fasting is all the rage due to its potential health benefits, and now a new review shows this style of eating really does produce weight loss and may even improve certain markers of heart health.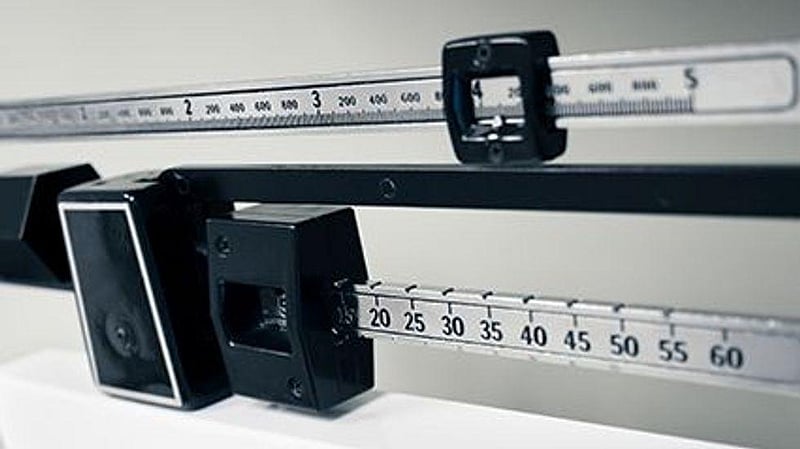 It's probably fair to say that most people know of the so-called "Freshman 15" -- the weight that college students are often said to gain when they're away from home for the first time.
But in recent decades, matters have gotten much worse in the United States. A new stu...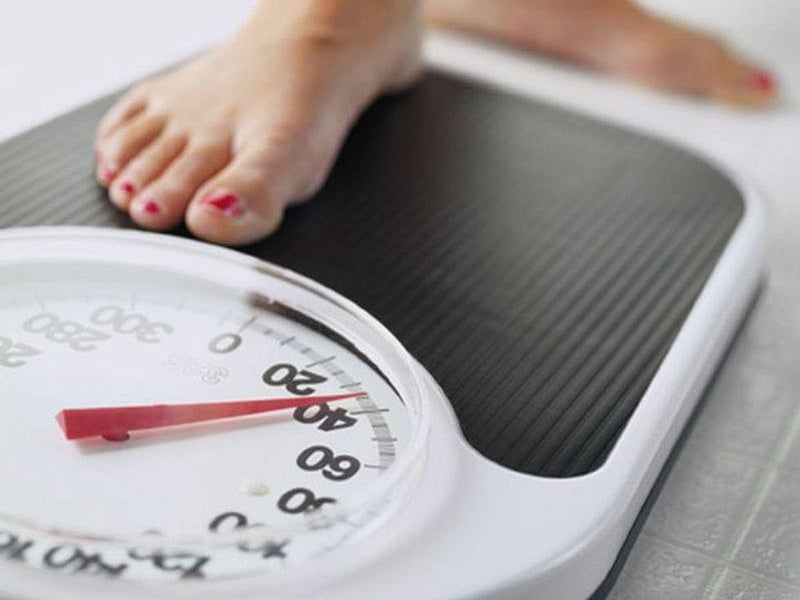 Robert Preidt
November 4, 2021
All body fat is not the same.
And a new study suggests that folks who have more of what's known as brown fat may have a lower risk of weight-related health problems, such as diabetes and high blood p...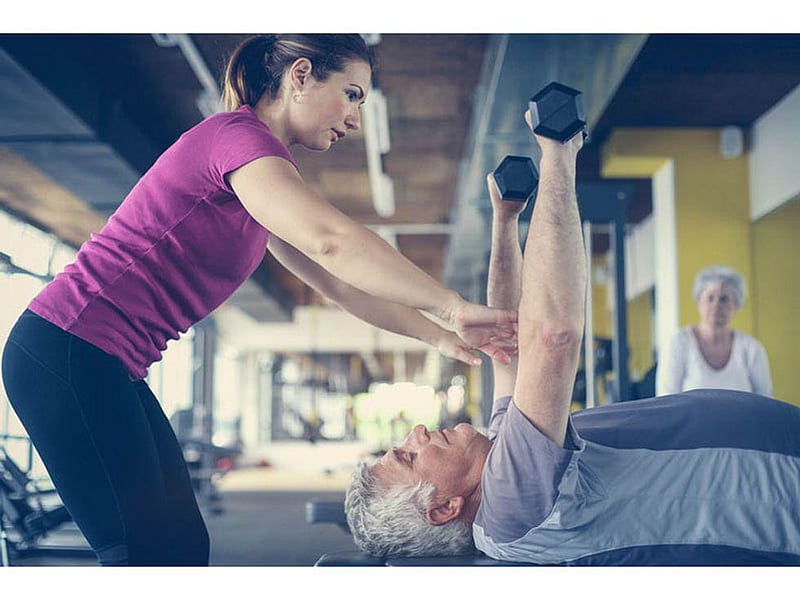 Steven Reinberg
September 28, 2021
Strength training can help you lose weight, Australian researchers report.
Their new study reports you can lose a percentage of body fat through strength training alone that is similar to weight loss through cardio or aerobics.
"A lot of people think that if you wa...
Steven Reinberg
September 24, 2021
Obese boys who lose weight may avoid fertility problems in adulthood, a preliminary study suggests.
Even short-term weight loss might partially reverse weight-related alterations in reproductive function, the researchers said.
Childhood obesity can have serious eff...
Cara Murez and Ernie Mundell HealthDay Reporters
September 16, 2021
America's waistline keeps widening.
On Wednesday, the U.S. Centers for Disease Control and Prevention announced that 16 states now have at least 35% of their residents who are obese, a number that's nearly doubled since 2018.
The CDC's 2020 Adult Obesity Prevalence...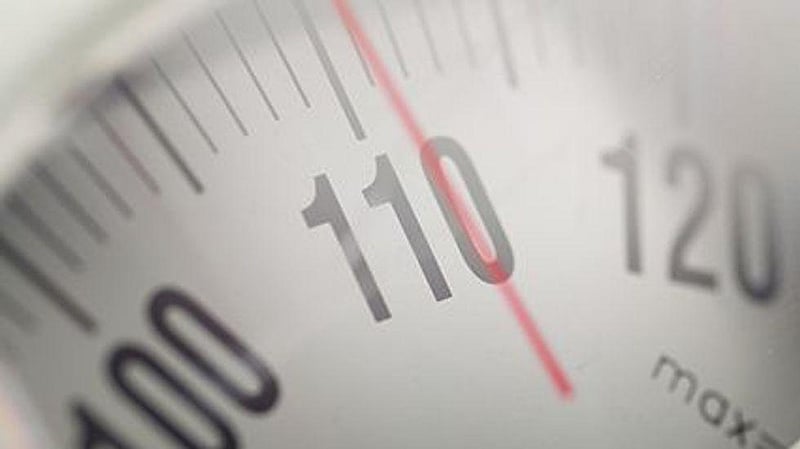 Amy Norton HealthDay Reporter
September 1, 2021
College students often put on weight during their freshman year, and a lack of structured exercise may be largely to blame, a new study suggests.
Weight gain is so common among first-year college students that it has spawned the phrase "the freshman 15" -- though that fi...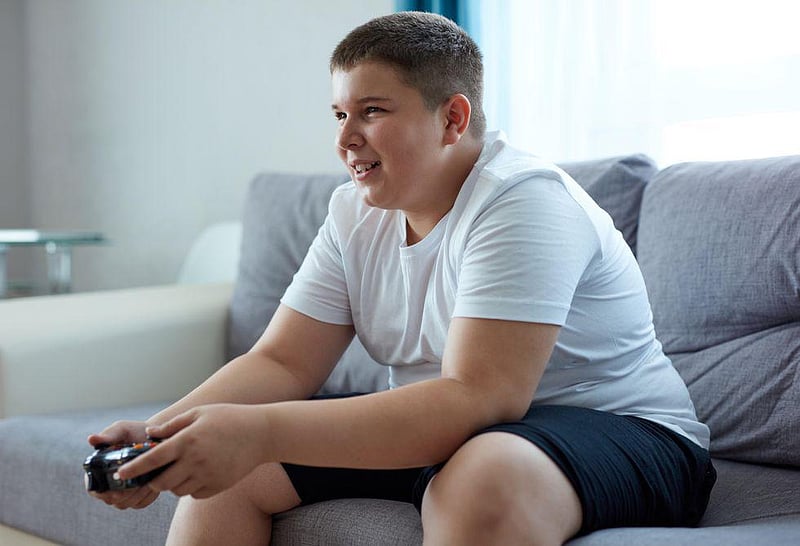 Steven Reinberg HealthDay Reporter
August 31, 2021
New research confirms the pandemic has not been good for the waistlines of children.
During lockdowns, American kids gained more weight than before the pandemic, and the number who became obese also increased, researchers report.
"This increased weight gain occurre...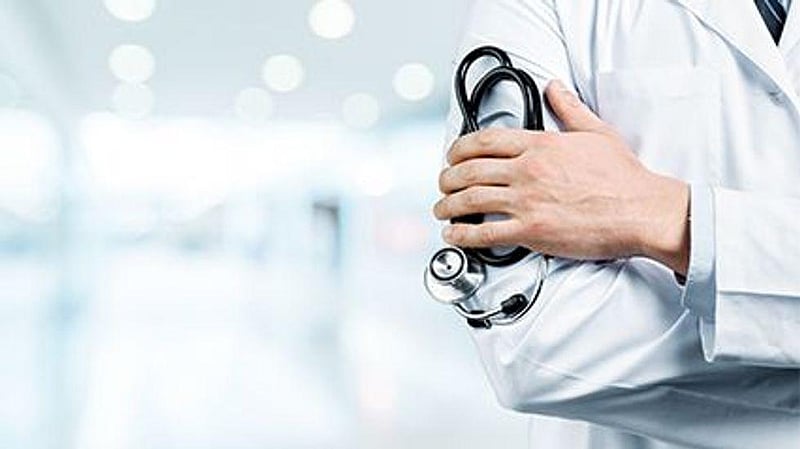 Dennis Thompson HealthDay Reporter
August 24, 2021
The recommended age to start screening overweight and obese people for diabetes will be lowered by five years from 40 to 35, the nation's leading panel of preventive health experts has announced.
The U.S. Preventive Services Task Force (USPSTF) has decided an earlier fiv...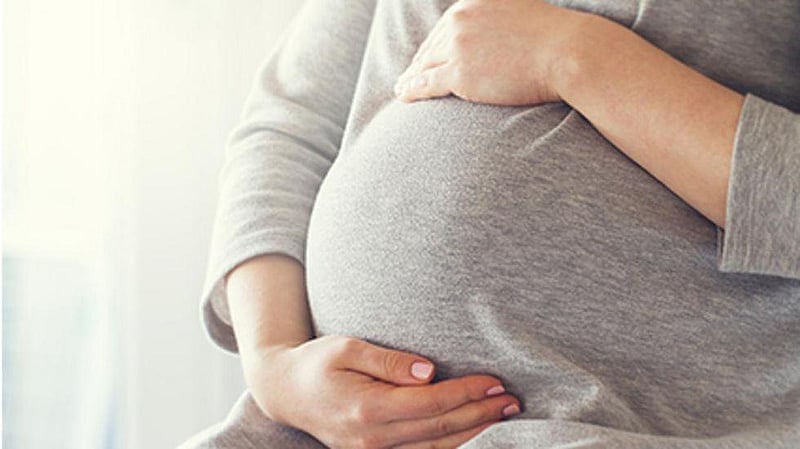 Denise Mann HealthDay Reporter
August 18, 2021
Growing numbers of pregnant women are developing gestational diabetes, putting them and their babies at risk for complications later on.
Gestational diabetes is a type of diabetes that develops during pregnancy in women who weren't already diabetic.
Between 2011 an...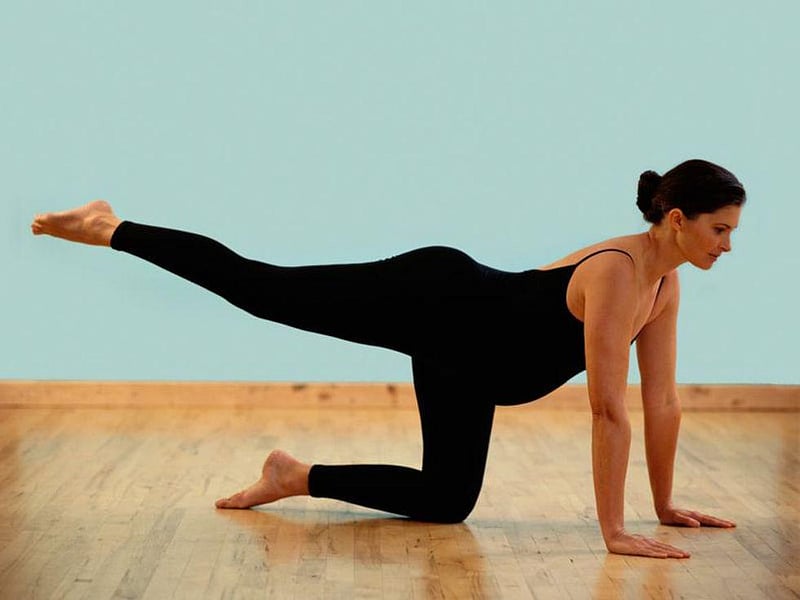 Thinking of starting a family? Start getting your heart in shape. New research suggests that how healthy a woman's heart is before conception affects outcomes in her pregnancy.
Study author Dr. Sadiya Khan said the findings make a case for more comprehensive heart assess...
Denise Mann HealthDay Reporter
June 23, 2021
Losing weight is hard, but many weight loss supplements promise to make the journey easy. Unfortunately, there's little high-quality research to back these claims, a new study shows.
Hundreds of weight loss supplements like green tea extract, chitosan, guar gum and conju...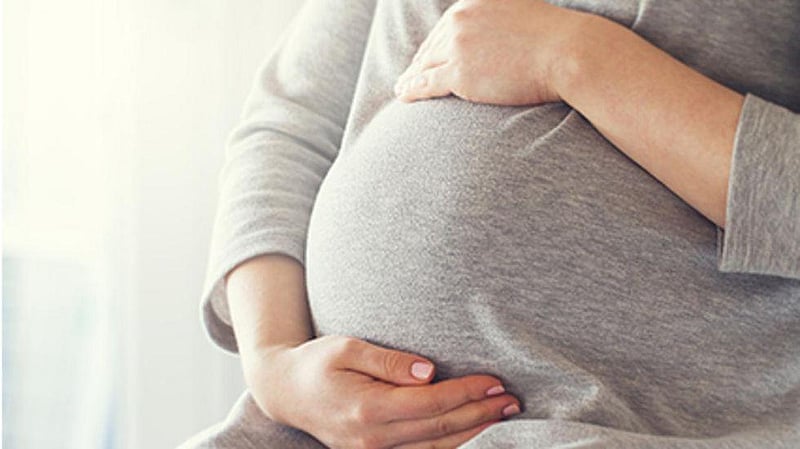 Robert Preidt
June 15, 2021
Children may have an increased risk of obesity if their mothers were exposed to high levels of air pollution during pregnancy, researchers say.
In a new study, 123 Hispanic mother-infant pairs were enrolled in an ongoing trial in the Los Angeles region. Before pregnancy,...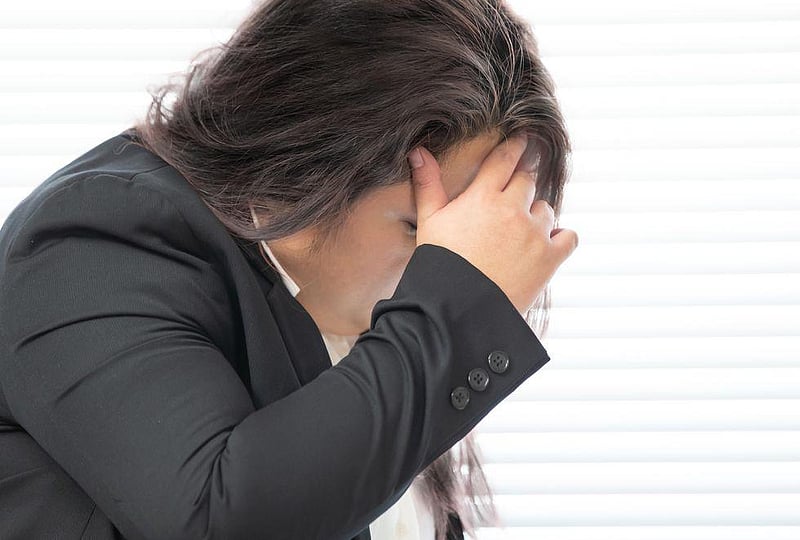 Robert Preidt
June 14, 2021
What can make a young person vulnerable to eating disorders? Teasing them about any extra pounds they may carry, researchers say.
"Our findings add to the growing evidence that weight-based mistreatment is not helpful and is often harmful to the health of young people," ...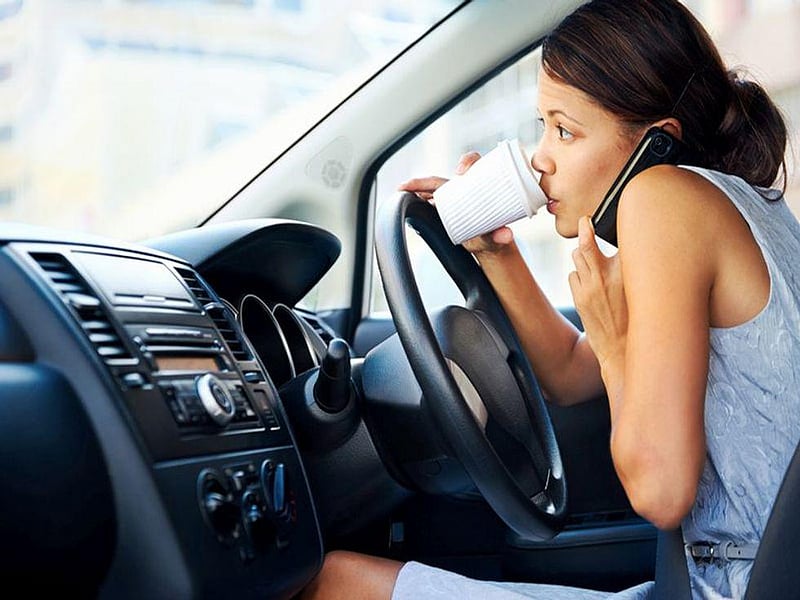 Ernie Mundell and Robert Preidt HealthDay Reporters
June 8, 2021
Your teens' route to a healthy or unhealthy weight may be in their hands -- literally.
New research out of South Korea shows that teens who spend too much time on their smartphones are also more prone to eating habits that increase their odds for obesity.
One nutri...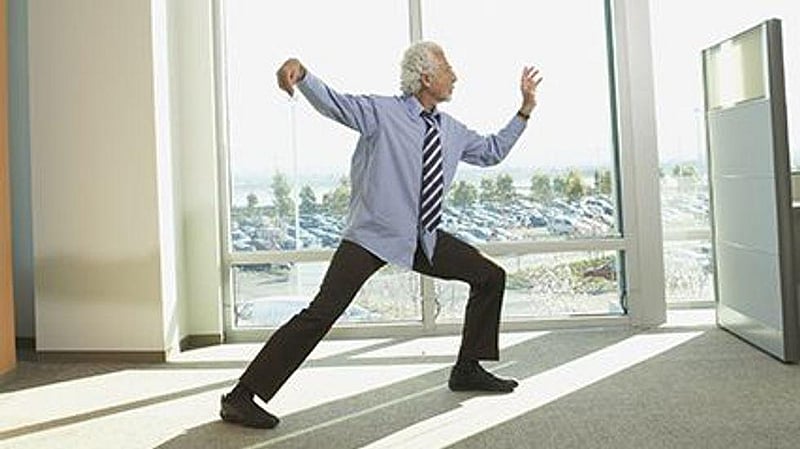 Cara Murez HealthDay Reporter
June 1, 2021
Could exercise that uses slow movements and breathing, like tai chi, do as much for trimming belly fat in older adults as aerobic exercise?
It might. A new study found that individuals aged 50 and up who practiced tai chi for 12 weeks lost about as much waist circumferen...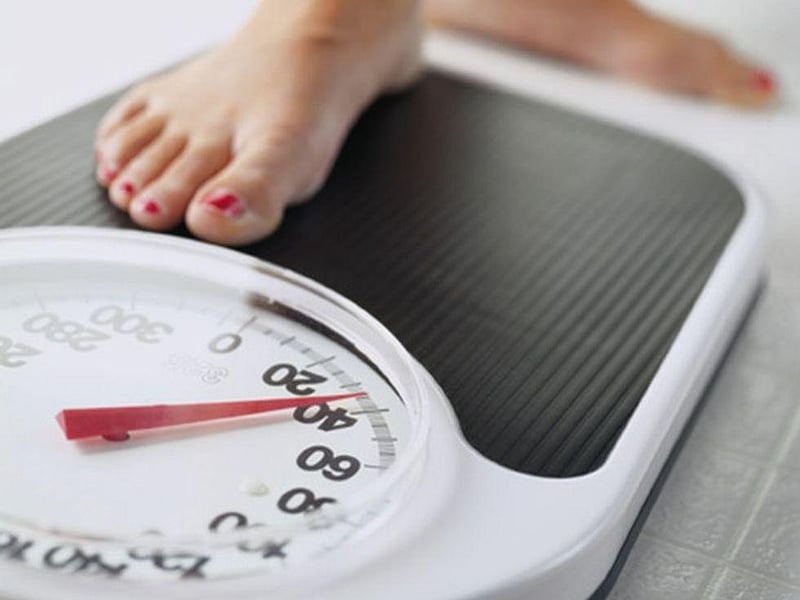 Denise Mann HealthDay Reporter
May 24, 2021
Losing weight is hard, and keeping it off can be even harder. Now, a new study suggests that sitting less might make all the difference.
People who maintained their weight loss spent about three hours less each day sitting than did folks who were obese and stayed that wa...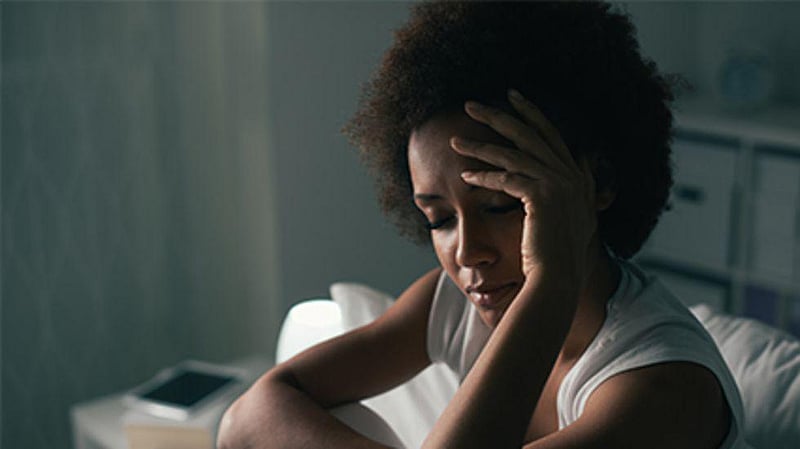 Robert Preidt
May 24, 2021
So-called yo-yo dieting may increase a woman's risk of insomnia, sleep apnea and other sleep problems, a new study suggests.
Yo-yo dieting -- formally called weight cycling -- is defined as losing and regaining 10 pounds or more when not pregnant.
The study include...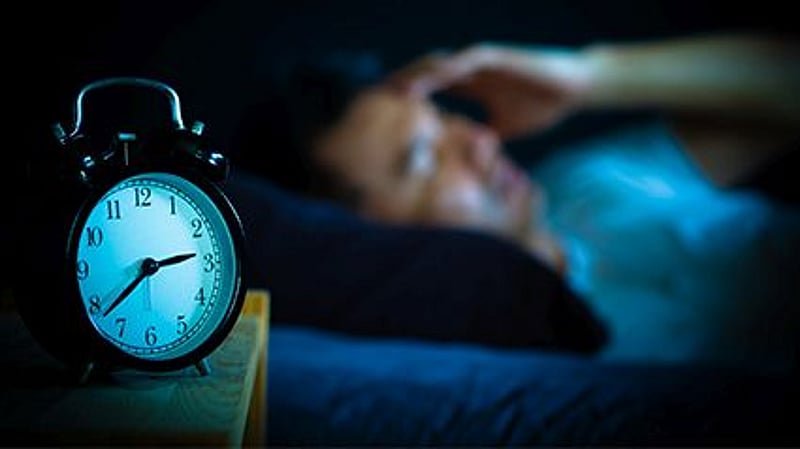 Alan Mozes HealthDay Reporter
May 17, 2021
Though obesity by itself can drive up heart disease risk, new research suggests diabetes and heart disease risk is especially high when combined with a tendency to stay up late at night.
The finding stems from a comparison of sleep patterns and disease in 172 middle-aged...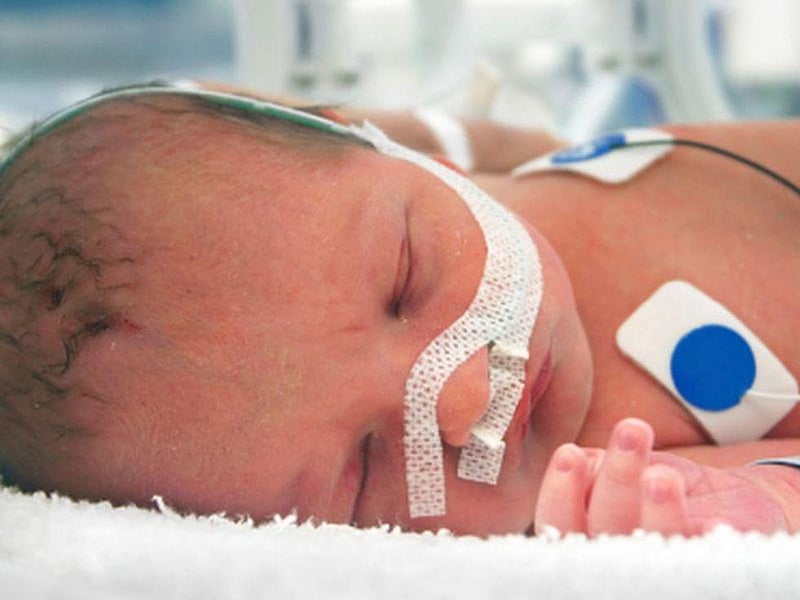 Steven Reinberg
May 17, 2021
Boys who weigh less than 2 pounds at birth don't age as well as their normal-weight peers, a long-term study finds.
Canadian researchers have followed a group of extremely low birth weight (ELBW) babies and their normal-weight counterparts since 1977.
When partici...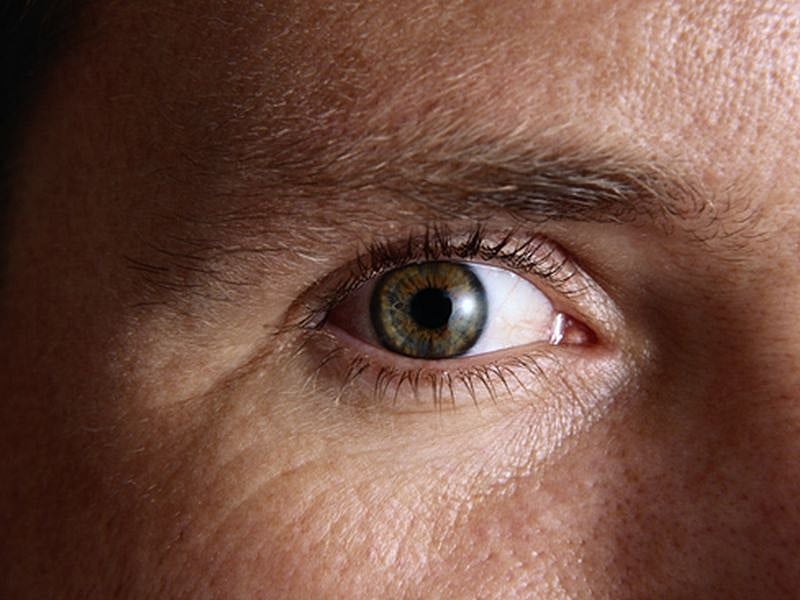 Ernie Mundell and Steven Reinberg HealthDay Reporters
May 13, 2021
Weight-loss surgery can trim waistlines, and new research suggests it could also protect aging eyes.
The study found that after bariatric (weight-loss) surgery, a person's odds for cataracts can drop significantly, especially among younger patients.

Why might ...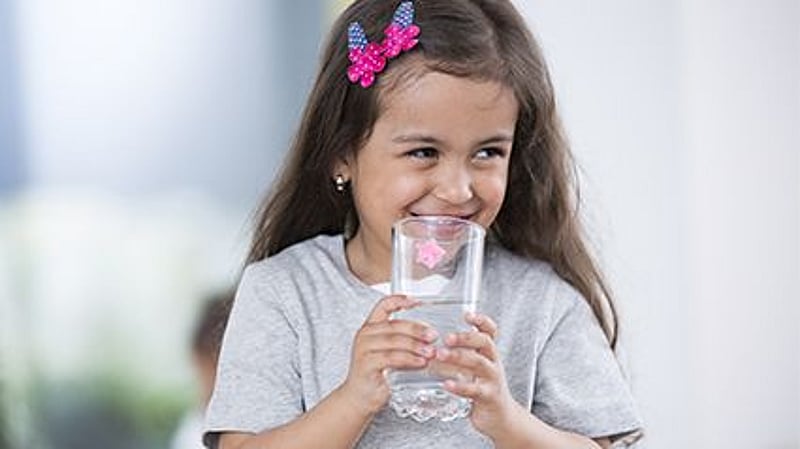 Cara Murez HealthDay Reporter
May 11, 2021
Could there be a way to tell years in advance which girls are more likely to develop eating disorders?
New research from Denmark suggests that childhood body mass index (BMI) may offer important clues. BMI is an estimate of body fat based on height and weight.
The ...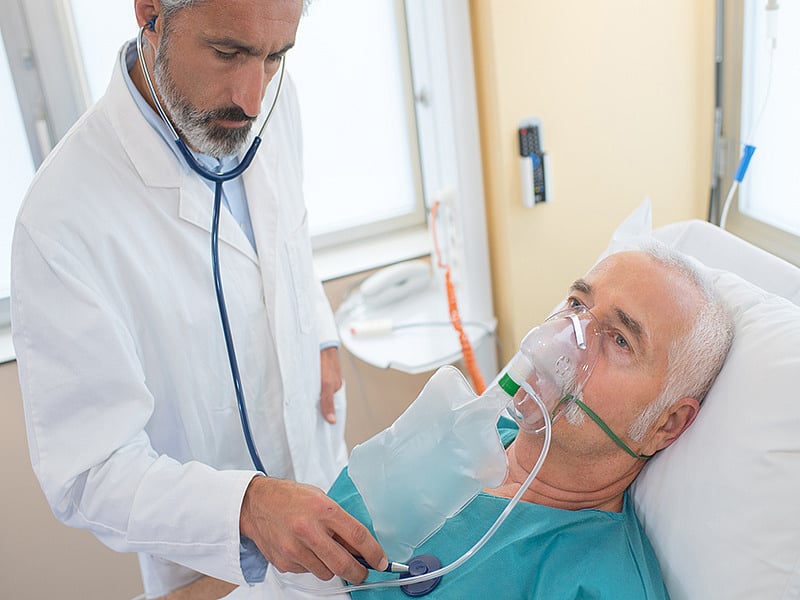 Ernie Mundell and Robert Preidt HealthDay Reporters
May 6, 2021
It's long been known that obesity is a risk factor for severe COVID-19 in infected people. But new research suggests that the connection may be even stronger for men than women.
Researchers at Montefiore Medical Center in New York City analyzed data from more than 3,500...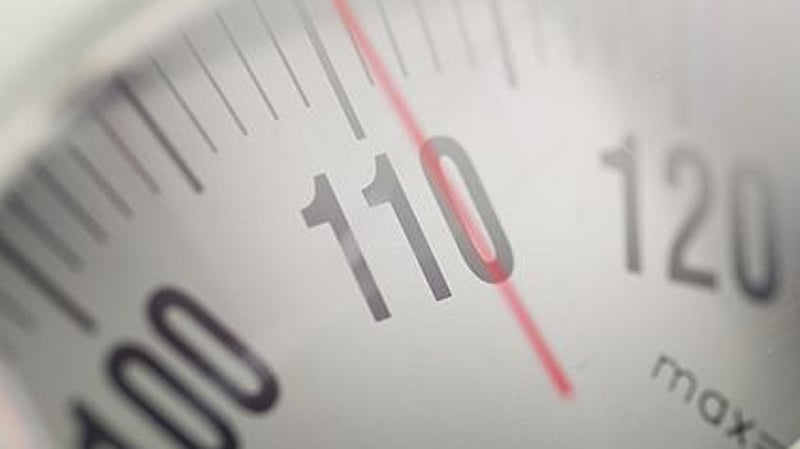 Amy Norton HealthDay Reporter
May 6, 2021
The weight-loss drug Saxenda can keep extra pounds off -- but combining it with exercise brings a bigger payoff, a new clinical trial finds.
The study found that some longstanding advice is valid: Prescription weight-loss drugs work best when used along with -- and not i...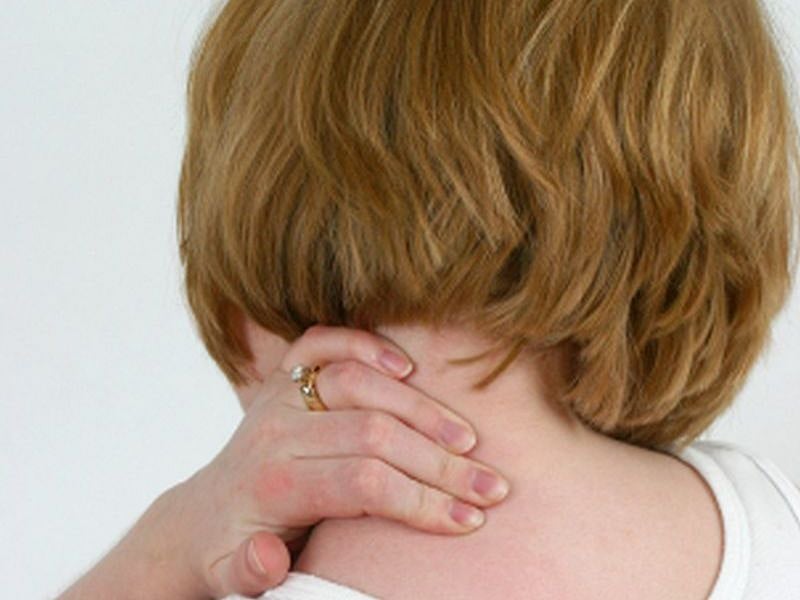 Robert Preidt
April 26, 2021
Neck pain? Poor posture can cause it, but may not be the only reason why, new research suggests.
Lifestyle is a key culprit -- particularly long periods of time spent hunched over handheld devices or working on computers. So a team at Texas A&M University set out to lear...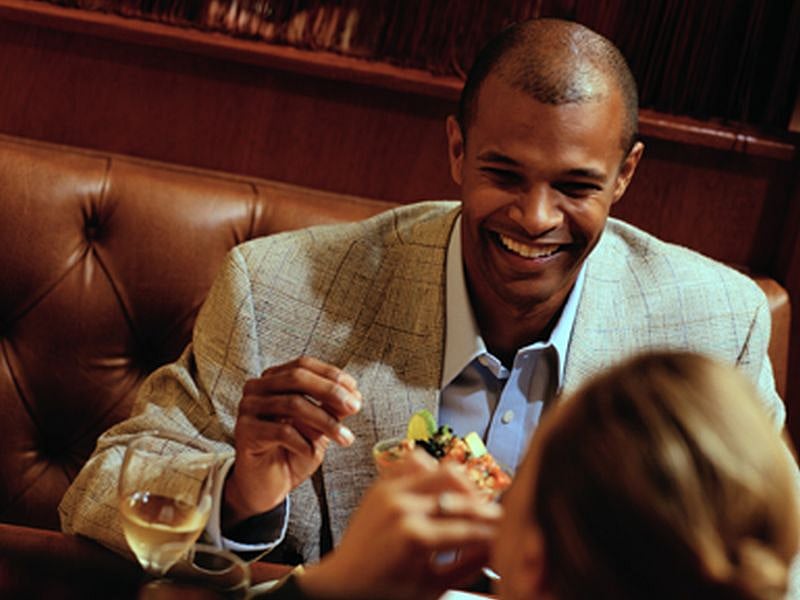 Cara Murez
April 23, 2021
Everyone has probably heard the expression "you are what you eat," but do you eat what you want, or do you follow the crowd?
New research suggests that what people have at lunch is influenced by the friends or coworkers who they are dining with. And this is true whether ...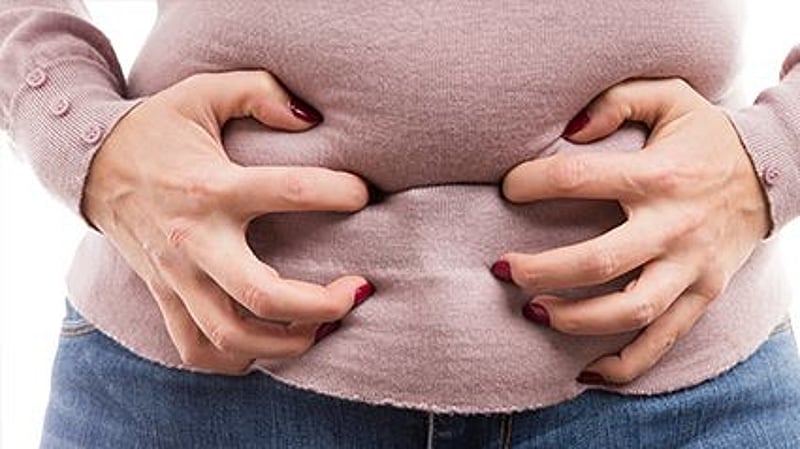 Amy Norton HealthDay Reporter
April 22, 2021
Extra padding around the belly can spell trouble for the heart, even if you're not technically overweight.
That's among the conclusions of a new scientific statement from the American Heart Association (AHA), where experts lay out the heart risks of being "apple-shaped."...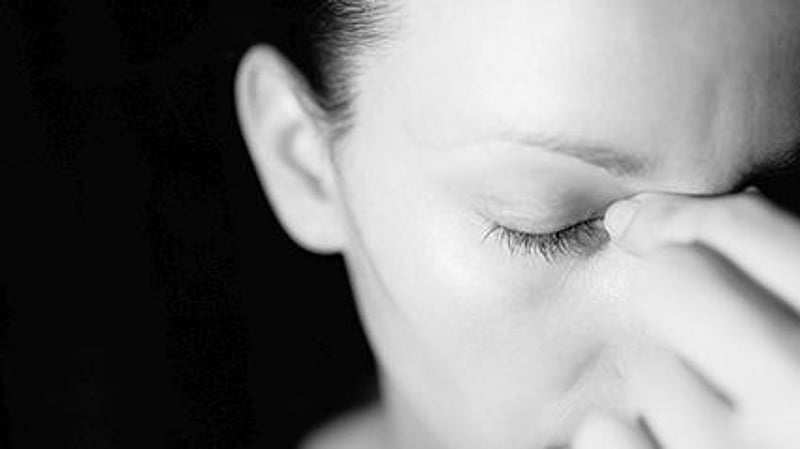 Cara Murez HealthDay Reporter
April 19, 2021
Most people know obesity can lead to diabetes or heart disease, but excess weight can play a role in cancer, too, researchers say.
A new study found that breast cancer survivors who are overweight have a statistically significant increased risk of developing a second pri...
Alan Mozes HealthDay Reporter
April 13, 2021
Taking a deep dive into how Americans eat, a new dietary analysis finds that no matter where people get their food, bad nutrition rules the day, with one key exception: schools.
The conclusion is based on surveys conducted among 61,000 adults and children between 2003 an...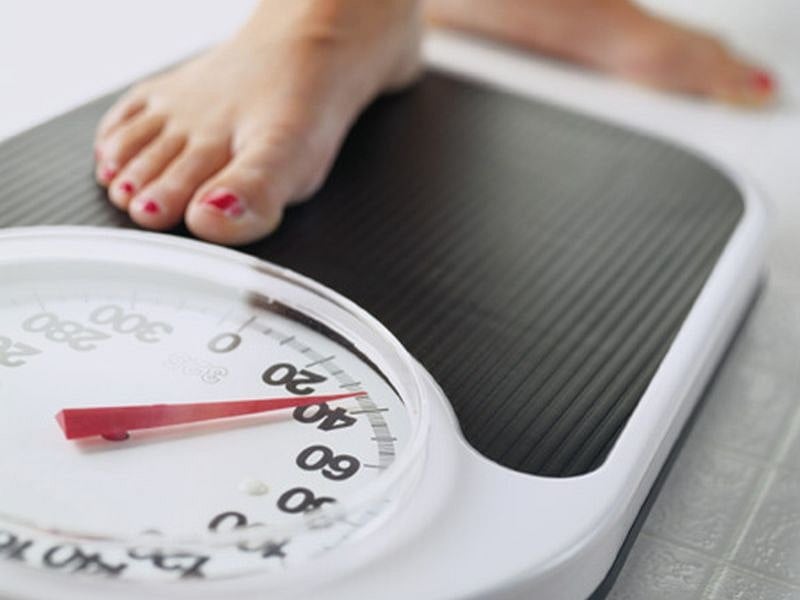 Amy Norton HealthDay Reporter
March 30, 2021
Obesity may shorten the lives of patients with certain types of cancers, but not others, a new research review concludes.
The analysis, of more than 200 studies, found that across numerous cancers, obesity was linked to shorter survival. The list included breast, colon, ...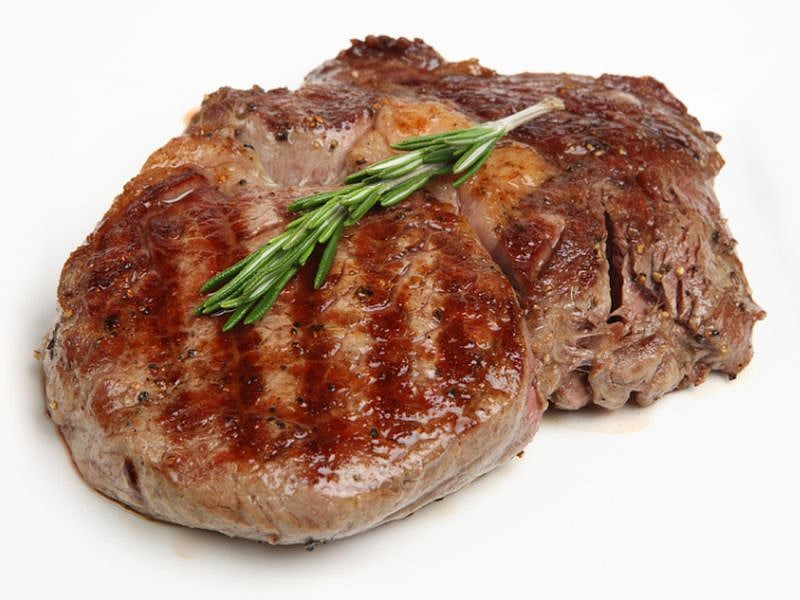 Amy Norton HealthDay Reporter
March 29, 2021
Middle-aged adults looking to boost their muscle mass do not need to bulk up on protein, a new study suggests.
Researchers found that 10 weeks of strength training plus a moderate amount of protein were enough to build muscle in previously sedentary middle-aged people. A...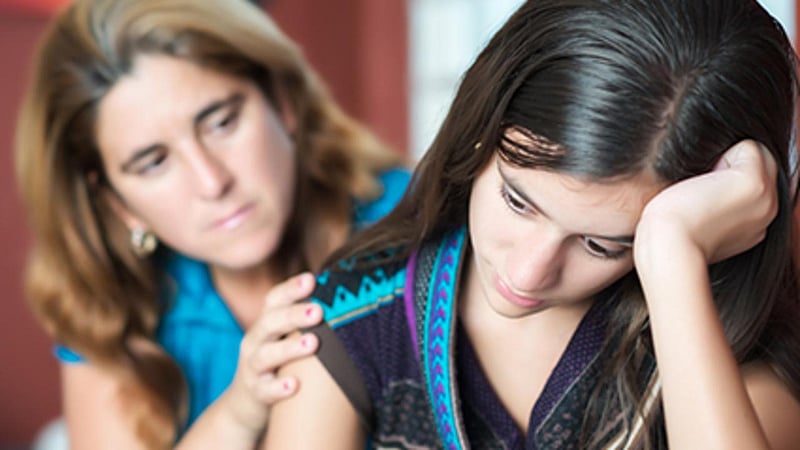 Cara Murez
March 22, 2021
Kids and teens are already struggling to learn outside the classroom during the pandemic, but lockdowns and quarantines are also making it hard for them to control their weight, child health experts say.
Lost routines, economic insecurity and grief are making things more...
Robert Preidt
March 18, 2021
Black American women are more likely to gain weight after menopause than white women, and a number of factors may underlie the difference, researchers say.
They analyzed data from nearly 71,000 American women who had gone through menopause and were enrolled in a long-ter...
Robert Preidt
March 17, 2021
If you saunter and shuffle instead of scurry when you walk, you are at higher risk of severe illness and death from COVID-19, British researchers warn.
For the study, the investigators analyzed data from more than 412,000 middle-aged Britons and found that among those wh...
Alan Mozes HealthDay Reporter
March 16, 2021
A commonly prescribed component of the life-saving antiretroviral drug cocktails used to treat HIV may trigger weight gain, new research warns.
The concern stems from tracking patients taking antiretroviral therapy (ART). Since the mid-1990s, the therapy has relied on va...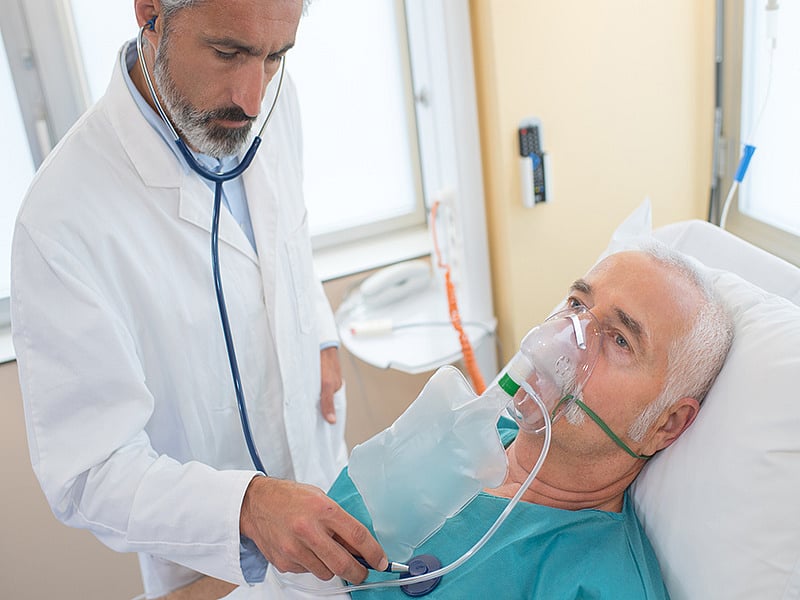 Ernie Mundell HealthDay Reporter
March 8, 2021
Yet another study confirms what doctors have long known: Being obese greatly raises the odds that if you contract COVID-19, your case could be a severe one.
The study, from researchers at the U.S. Centers for Disease Control and Prevention, supports calls for obese Ameri...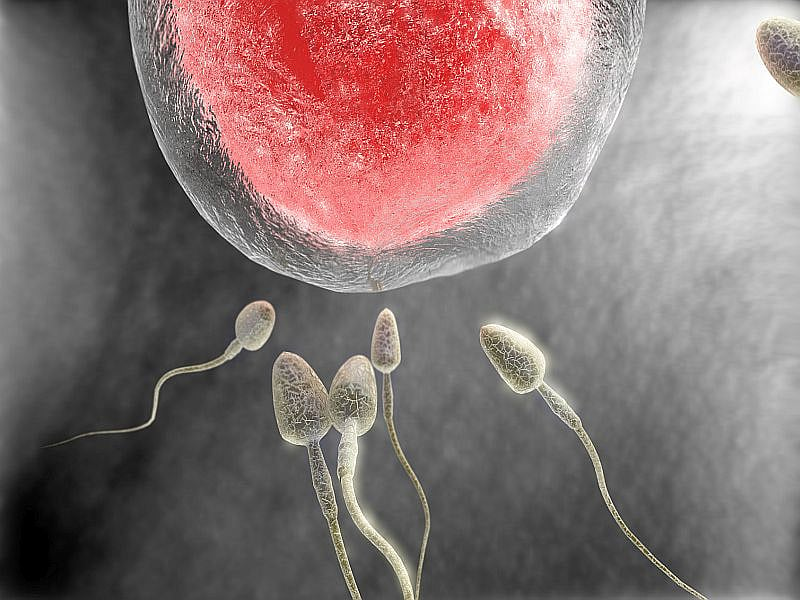 Robert Preidt
February 18, 2021
The growth patterns of kids born through fertility treatment differ initially from those conceived naturally, but those growth rates do catch up over time, a new study finds.
In-vitro fertilization and other forms of "assisted reproductive technology" (ART) has long been...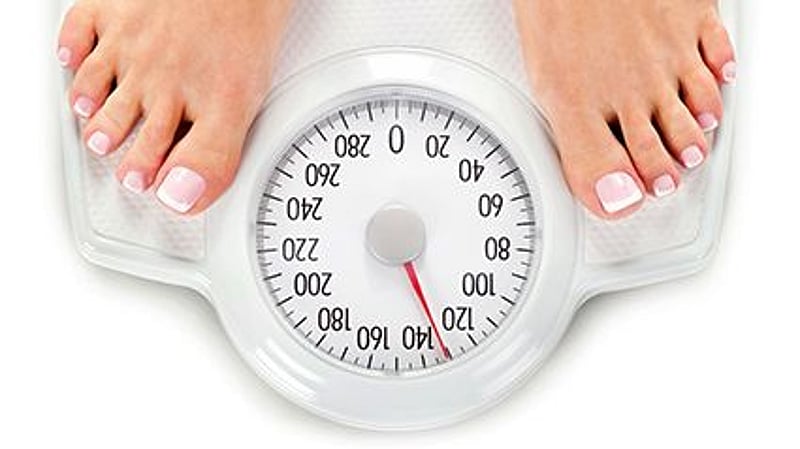 A new weight-loss drug is almost twice as effective as current medications, clinical trial results show, and experts say it could revolutionize the treatment of obesity.
Overweight and obese people lost an average 15% of their body weight using a weekly injectable 2.4 mi...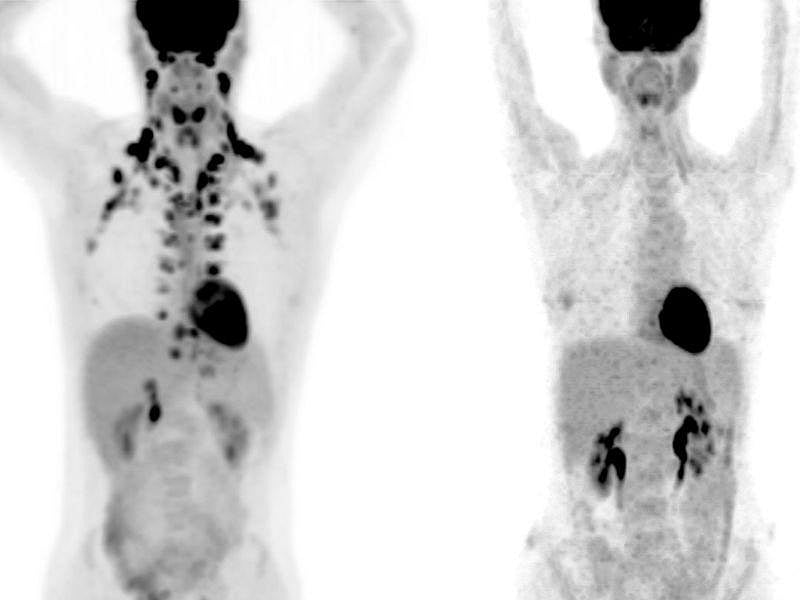 Dennis Thompson
January 11, 2021
A special calorie-burning type of body fat appears to help protect against an array of chronic ailments, including heart disease, type 2 diabetes and high blood pressure, a new study suggests.
Brown fat generates heat by drawing glucose from the bloodstream, as opposed t...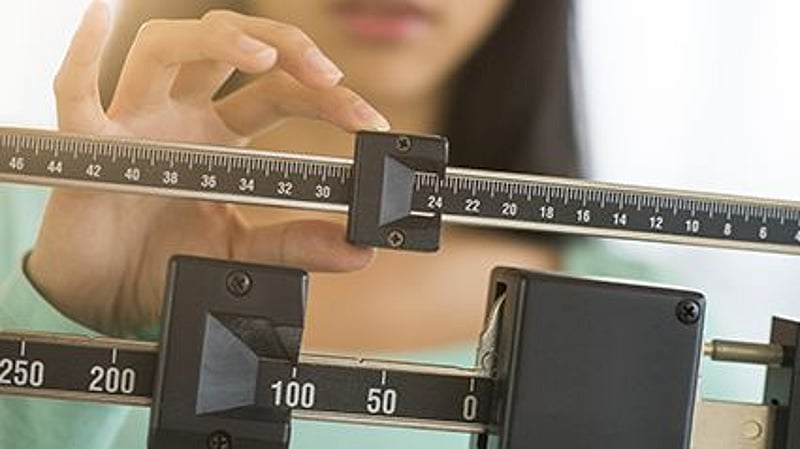 Robert Preidt
December 8, 2020
Body dissatisfaction significantly increases teens' risk of depression, researchers say.
The degree of heightened risk ranged from 50% to 285%, according to the report published online Dec. 8 in the Journal of Epidemiology & Community Health.
"These findin...
Alan Mozes
November 23, 2020
Chew on this: Vegans face a 43% higher risk for bone fractures than meat eaters, a large British study warns.
The rise in risk was not confined to vegans, who eat no meat, fish, dairy or eggs. The researchers also identified a notably higher risk for hip fractures among ...
Show All Health News Results